Are you a university girl looking for stylish outfit ideas to rock on campus? In this article, we have compiled a list of the 15 best outfit ideas that will make you stand out and feel confident while attending classes, hanging out with friends, or participating in various university activities. From casual chic to trendy and comfortable, these outfit ideas will suit your personal style and keep you looking fabulous throughout your university journey. Get ready to revamp your wardrobe and unleash your fashionista self!
15 Trendy Outfits You Can Wear in University
Classic Shalwar Kameez
Long Frock and Wide Paincha Shalwar
Short Frock and Shalwar
Wide Jeans with Top
Palazzo With Top
Puffy Sleeves
Jumpsuits
Skirts
Fusion
Button Down Shirt
Peplum
Midi Dress
Solids
Floral
Printed Tops
Classic Shalwar Kameez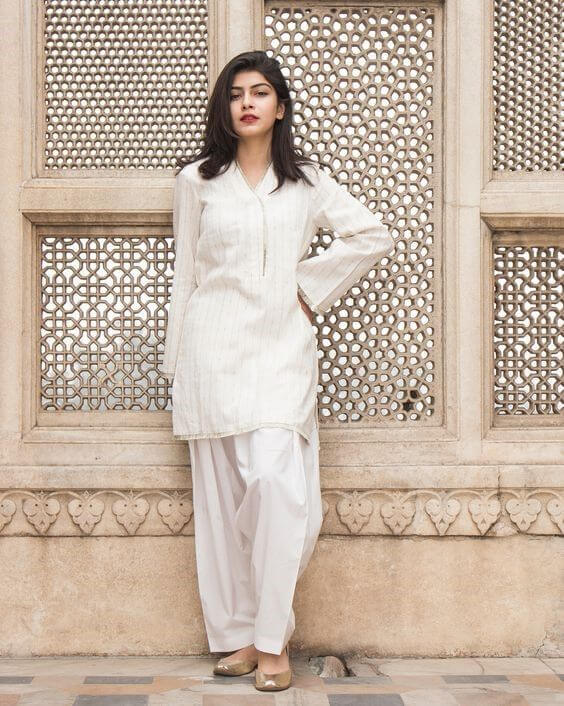 The classic shalwar kameez is a timeless and evergreen choice for university attire. Its comfort, versatility, and cultural significance make it a popular outfit among university girls in many regions.
Long Frock and Wide Paincha Shalwar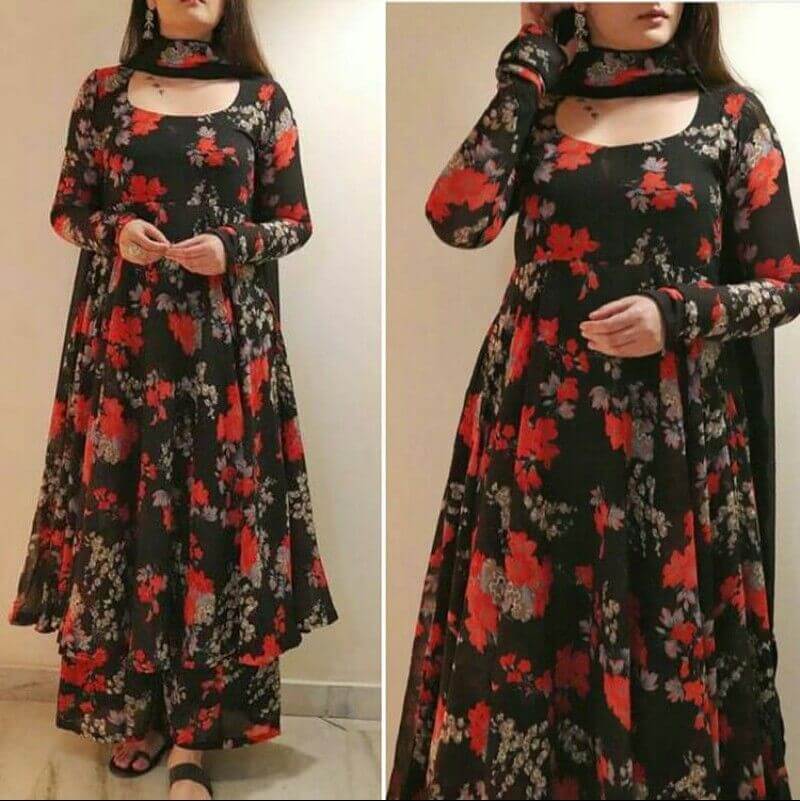 As the hot weather continues to make everyone sweat, university girls are turning to a trendy and comfortable option that is both in vogue and perfect for beating the heat – the long frock paired with a wide paincha shalwar. This stylish combination not only offers a chic and fashionable look but also ensures maximum ease and breathability during scorching summer days.
Short Frock and Shalwar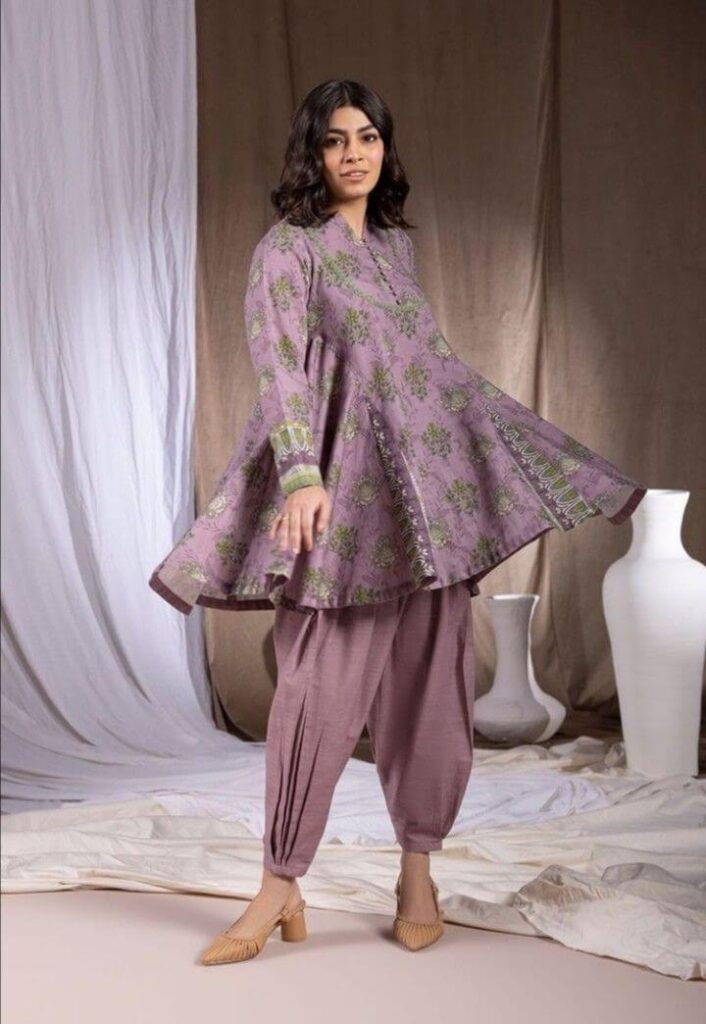 University girls are embracing the perfect blend of modernity and tradition with the short frock and shalwar outfit. This combination offers a stylish and classic look, while also providing a modest and fashionable appeal. The short frock adds a contemporary touch to the ensemble, allowing for a trendy and chic appearance, while the shalwar maintains the essence of traditional attire, exuding elegance and grace.
Wide Jeans with Top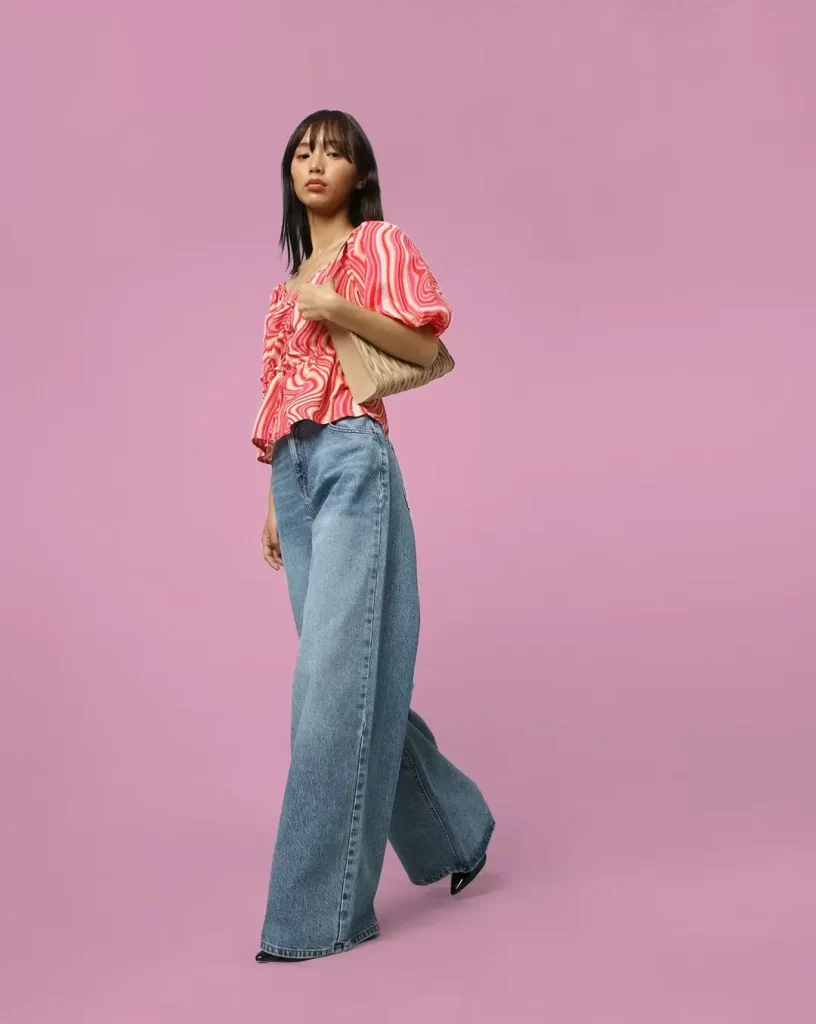 Wide jeans paired with a stylish top are a classic and timeless outfit that never goes out of fashion and can keep university girls looking trendy and comfortable. The wide jeans provide a relaxed and laid-back vibe, making them perfect for long hours on campus or hanging out with friends. Paired with a chic top, this outfit can easily be dressed up or down to suit any occasion.
Palazzo With Top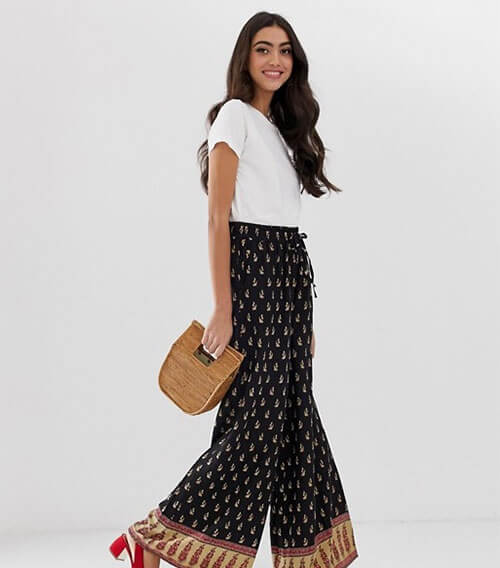 Palazzo pants paired with a stylish top make for another perfect and comfortable outfit combo for university dressing. Palazzo pants are known for their wide and flowing silhouette, which provides maximum comfort and ease of movement, making them ideal for a busy day on campus.
Puffy Sleeves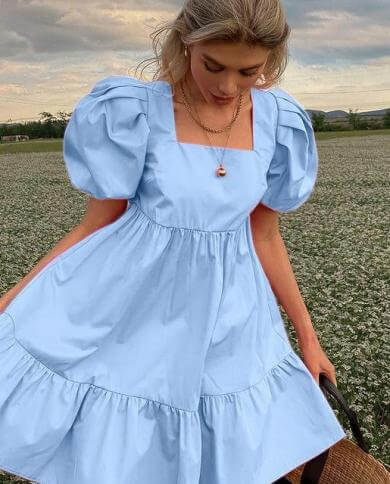 Puffy sleeves, frocks, or shirts are a fashion-forward choice that can elevate any outfit and make you look effortlessly stylish. Whether it's a frock or a shirt, the addition of puffy sleeves adds a touch of drama and flair to the overall look. These statement sleeves can be paired with trousers or jeans to create a chic and trendy outfit that exudes confidence and style.
Jumpsuits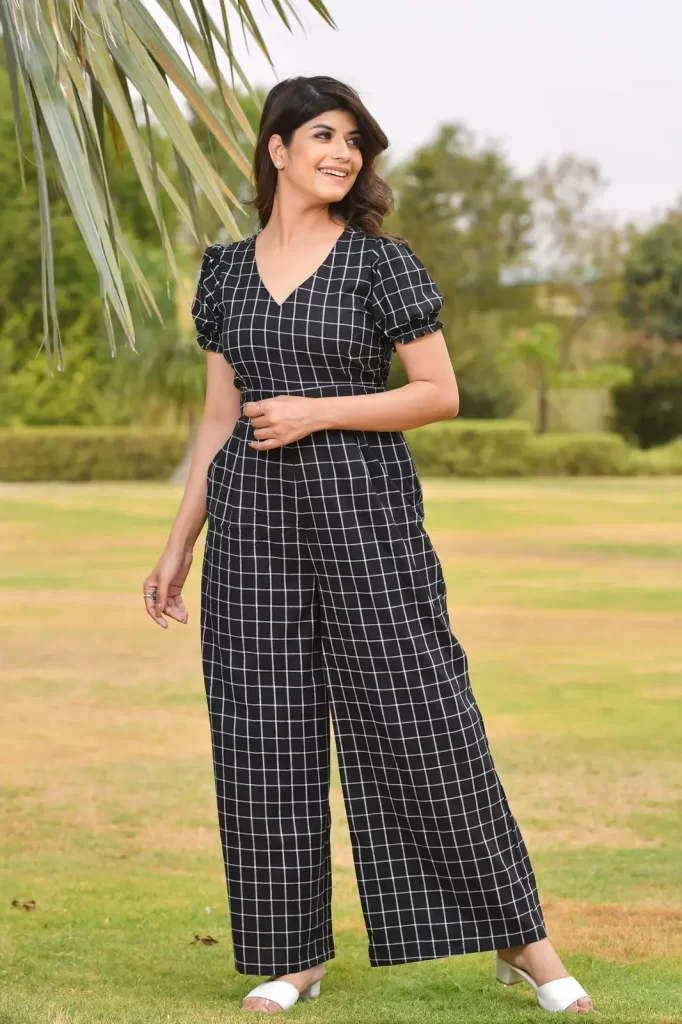 Jumpsuits are indeed another amazing outfit option for university girls. This one-piece wonder offers a stylish and effortless look, perfect for busy days on campus. Jumpsuits come in various styles, from casual and comfortable to dressy and sophisticated, making them versatile for different occasions.
Skirts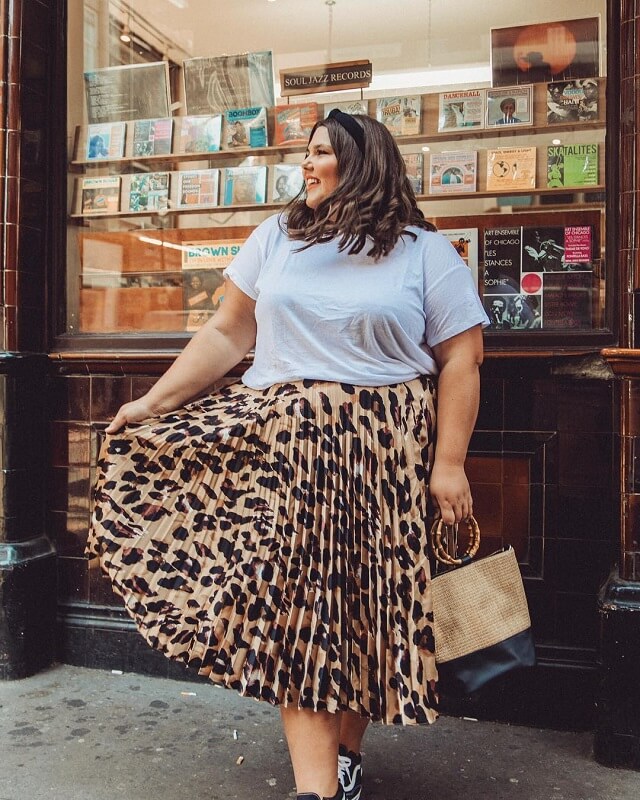 Skirts paired with t-shirts or shirts create a stunning and eye-catching look that is worth watching. This combination strikes the perfect balance between casual and chic, allowing university girls to express their personal style with ease. Whether it's a flared midi skirt, a flowy maxi skirt, or a sleek pencil skirt, when paired with a trendy t-shirt or a button-up shirt, the outfit exudes effortless style and sophistication. A long skirt paired with T-shirt can give you a casual yet perfect university look.
Fusion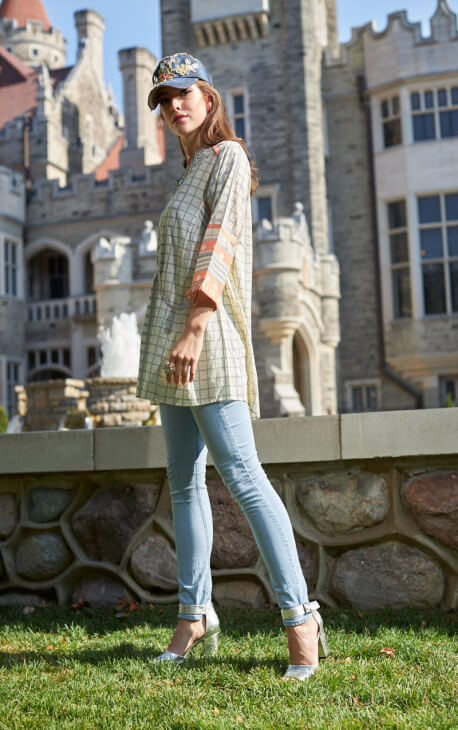 Fusing short lawn shirts with jeans is a fantastic way to achieve a chic and stylish look. Short lawn shirts are known for their light and breathable fabric, making them perfect for warm weather. When paired with jeans, they create a trendy and effortless outfit that can be worn for various casual occasions on campus.
Button Down Shirt
Pairing a button-down shirt with cuff sleeves is a classic and timeless fashion choice that adds a touch of sophistication and elegance to any outfit. The cuff sleeves give the shirt a polished and tailored look, making it perfect for both formal and casual occasions. This versatile combination can be dressed up with a skirt or dress pants for a professional look or dressed down with jeans for a more relaxed and chic style.
Peplum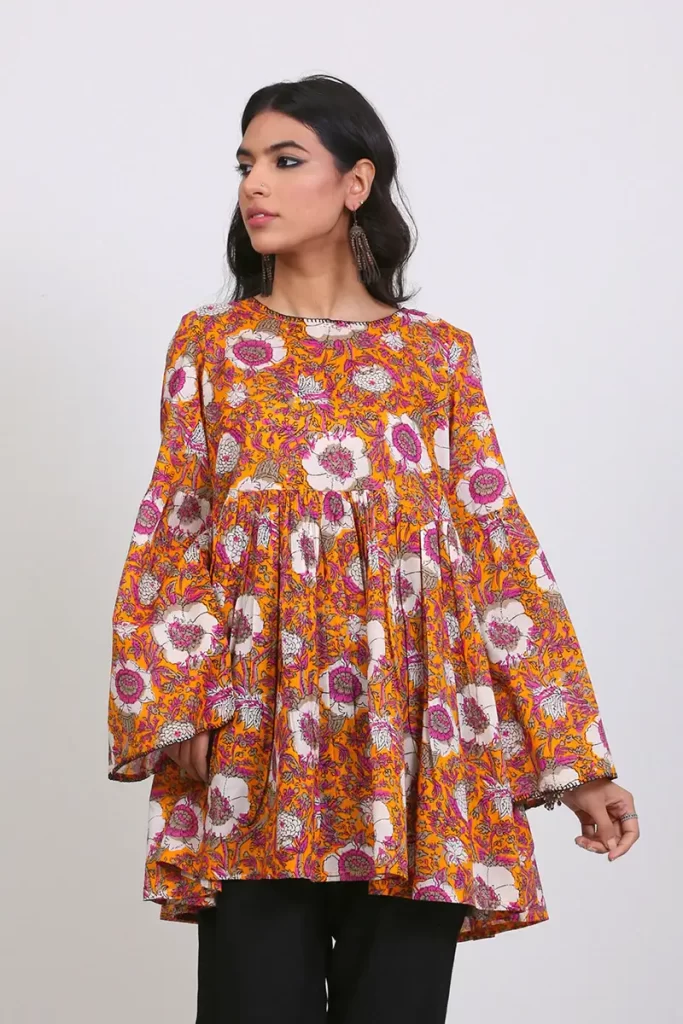 Peplum is a stylish and trendy fashion choice that has become increasingly popular among university girls. This unique design detail adds a touch of femininity and elegance to the outfit, creating a flattering silhouette that accentuates the waist and flares out at the hips.
Peplum tops or dresses come in various styles, such as sleeveless, short-sleeved, or long-sleeved, and they can be paired with different bottom options, like trousers, skirts, or jeans.
Midi Dress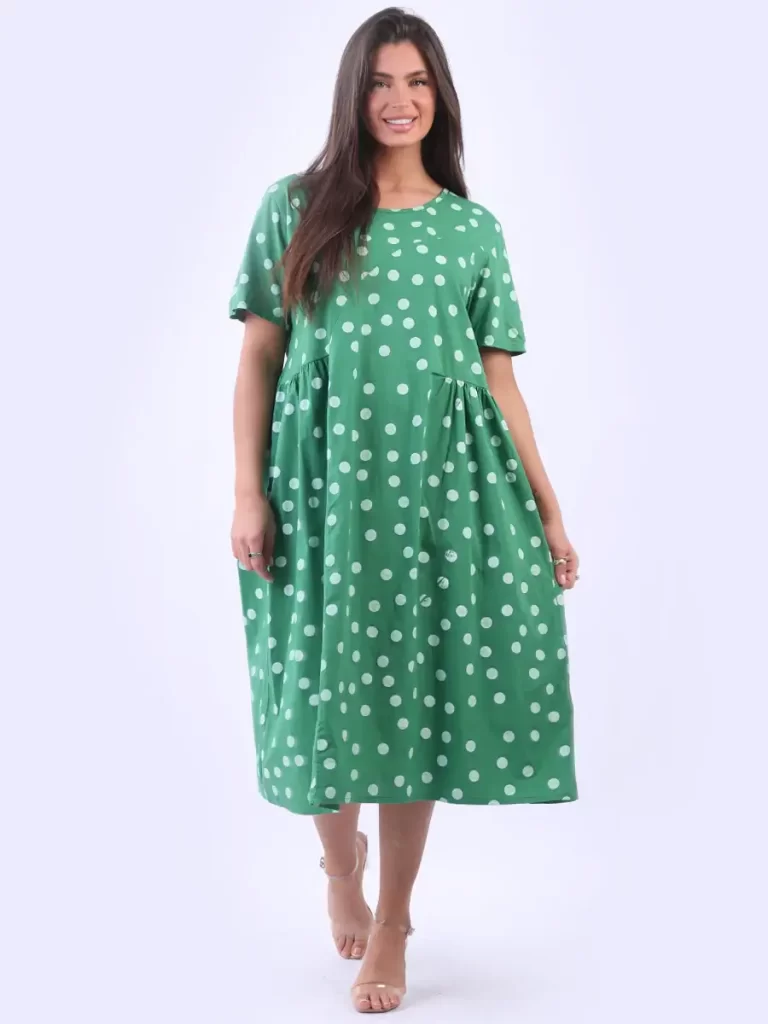 Midi dresses are a versatile and stylish fashion choice that is popular among university girls for its chic and comfortable appeal. A midi dress typically falls to the mid-calf or just below the knee, creating a flattering and modest length that is perfect for various occasions.
Midi dresses come in a wide range of styles, from casual and flowy to more formal and structured designs. They can be sleeveless, short-sleeved, or long-sleeved, allowing for flexibility in styling based on the weather and personal preferences. You can pair up a midi dress with jeans or even trousers to give it a modern yet traditional look.
Solids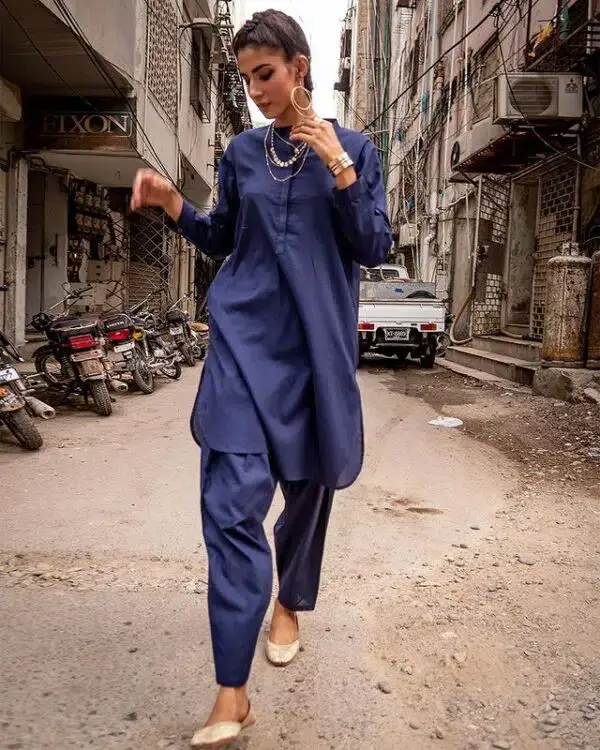 A solid color kameez trouser is a classic and elegant outfit choice that never goes out of style. It consists of a single-colored tunic-style top (kameez) paired with matching or contrasting trousers. This minimalist and sophisticated ensemble is a popular and timeless option among women, including university girls, for various occasions.
Florals
Florals kameez shalwar is a delightful and charming outfit choice that adds a touch of freshness and vibrancy to your university wardrobe. This ensemble features a kameez adorned with floral patterns and designs, paired with a shalwar in a matching or contrasting color. Floral prints are known for their cheerful and lively appeal, making them a perfect choice for brightening up your look and adding a sense of femininity to your outfit
Printed Tops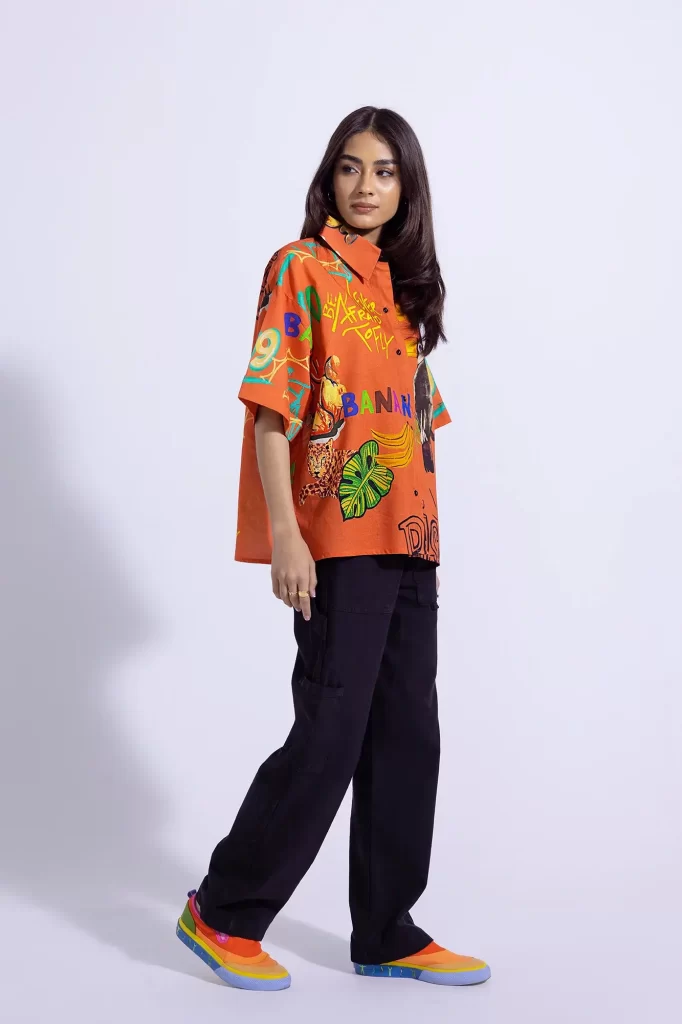 Printed tops are a fun and versatile fashion choice that adds a pop of personality and style to any outfit. These tops feature various prints and patterns, such as florals, stripes, polka dots, geometric designs, and more, making them a go-to option for university girls who want to express their individuality through fashion.
Step Up Your Fashion Game!