Here are all the positive events that occurred on 29th August 2022. Significant steps were taken to combat the ravaging floods while inspiring stories of women empowerment also came to the scene.
1. Imran Khan Raises PKR 5 Billion for Flood Victims In Just a few Hours
Former PM Imran Khan has been successful in raising PKR 5 Billion in around 3 hours 30 min for flood victims. The funds were raised through the flood relief fundraiser "Flood Telethon".
Famous British-Pakistani boxer Amir Khan joined the campaign and announced to donate PKR 5 million to flood victims.
Politicians like Pervaiz Elahi, Mahmood Khan, Sania Nishtar, and many celebrities, joined Imran Khan's telethon to support the effort.
2.KPK Launches App For Quick Relief for Flood Victims
The KPK government has launched an app to offer quick relief to flood victims in the region. An app was launched last Monday with special instructions from Atif Khan. KP's Minister for Science and Information Technology.
The app allows users to report flood incidents and requests medical and food assistance. According to Atif Khan, the app was created within a day and can be used to request food, water, evacuation, medicine, or other assistance that might be needed.
Users will need to send a message or send a picture through the app. That will be automatically be sent to all deputy commissioners within the area along with PDMA.
3. Government Sets Up National Flood Response and Coordination Center for Rehabilitation of Flood Victims
The Government of Pakistan has decided to establish a National Flood Response and Coordination Center.
The effort is a step towards facilitating the flood victims and offering relief to flood-affected people.
The decision took place at the meeting of the allied parties chaired by Prime Minister Muhammad Shehbaz Sharif in Islamabad.
Prime Minister Muhammad Shehbaz Sharif stated in a tweet that the National Flood Response and Coordination Center will act as a bridge between donors, disaster management authorities, and government institutions.
4. Shahnaz Kamal, the first Female Boxing Coach in Pakistan Breaks Stereotypes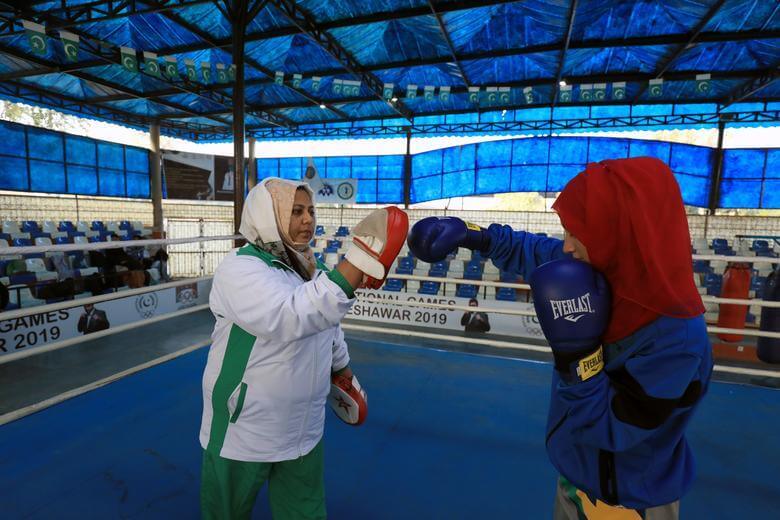 Shahnaz Kamal, the first female boxing coach is one woman working in the male-dominated sport of boxing
Especially in a conservative nation like Pakistan, Shahnaz is breaking stereotypes and paving the way for women in sports.
Kamal is a former professional boxer and is the only female coach who is registered with the Pakistan Boxing Federation.
She is the only 3-star national boxer and foreign boxing coach in the country, a truly inspiring woman for the young girls in the country. 
5. The First Emergency Response Center in Karachi Includes 230 Ambulances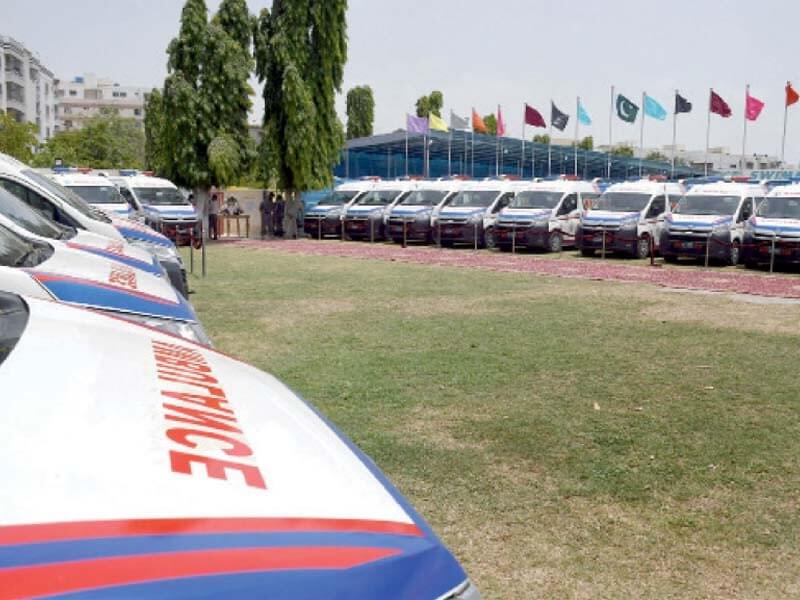 On 29th August, Administrator Karachi Murtaza Wahab announced that the first emergency response center had begun working in Karachi.
He inaugurated the upgradation and renovation of the Emergency Response Center 1122 at KIHD.
The center includes 230 ambulances that are equipped with modern facilities. It also hosts trained staff with 14 beds, oxygen, and other necessary facilities.