Fashion, a realm where creativity meets the runway, often takes unexpected turns, leaving us in awe or scratching our heads. The Lux Style Awards 2023 showcased a myriad of styles, but alas, not all ensembles struck the right chords. Let's delve into the world of fashion and shed light on the 5 Worst Dressed Celebrities at Lux Style Awards 2023, an event that usually epitomizes elegance and glamor.
Worst Dressed Celebrities at Lux Style Award 2023
Let's see the list of celebrities who have lost their charm in the Lux Style Awards 2023.
Nadia Hussian
Hiba Bukhari
Yumna Zaidi
Saba Qamar
Ayesha Omer
Nadia Hussain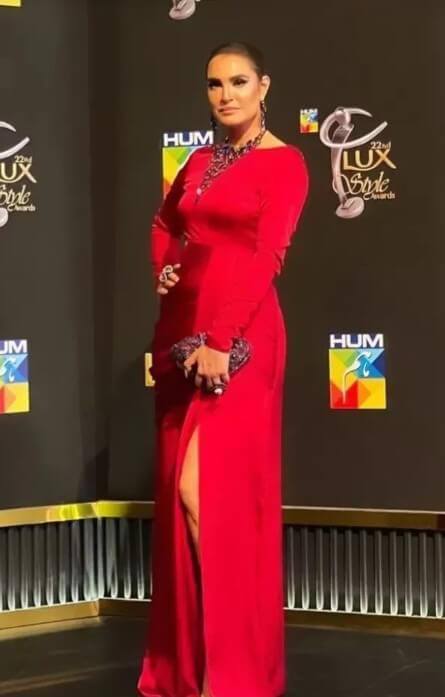 Nadia Hussain: Halloween or Lux Awards? Looking at Nadia Hussain's outfit, it's kinda like a Halloween vibe. Big, bold eye makeup and a colorful neck accessory? Feels like a playful costume. Maybe she really loved her look though. But, let's talk about her dress—it's a bit puzzling. The long cut shows a lot, and it's hard to tell if it's a Saree or some other type of outfit.
Hiba Bukhari
Hiba Bukhari wore a blouse that showed a lot of skin with her Saree, and some folks thought it was 'inappropriate'. Hiba is a really famous actress in Pakistan and is known for her trendy style. People have criticized her fashion choices before.
Yumna Zaidi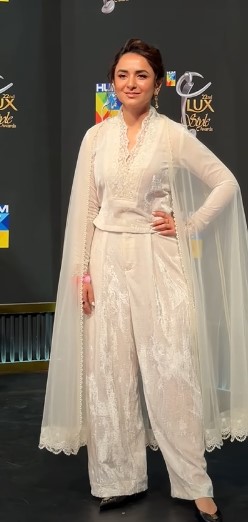 Yumna Zaidi didn't quite hit the mark for the best-dressed list this time. She went for a simpler style, which is fine, but this was the Lux Style Awards—expectations were higher. Her outfit resembled more of a night trousers paired with a shirt, and the addition of a dupatta didn't quite elevate the look. Also, her choice of footwear didn't really match the overall outfit.
Saba Qamar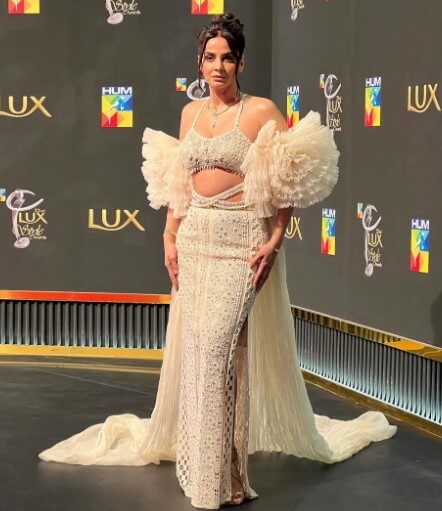 One of the standout guests was the famous actor and model, Saba Qamar, who grabbed everyone's gaze with her outfit. Clips of her in a white gown with a short top became an online sensation, as she effortlessly posed, showcasing her talent and style. However, Saba's dress didn't please her fans as everyone criticized her choice of dress at Lux.
Ayesha Omer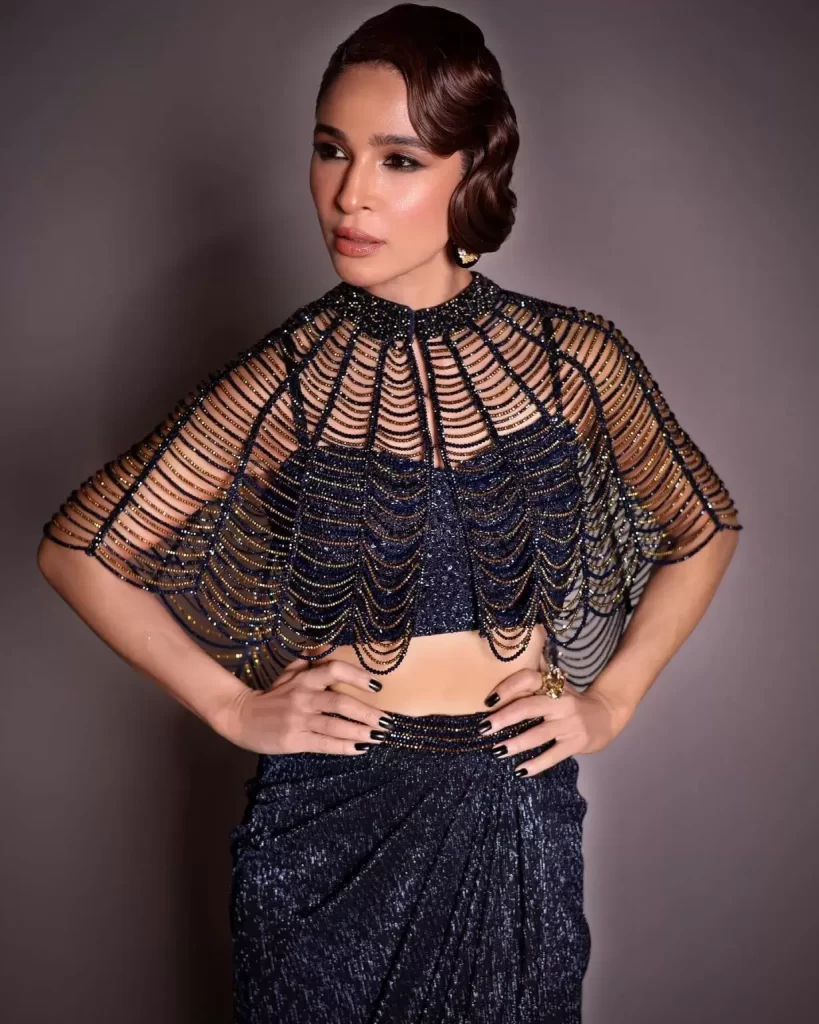 Once again, Ayesha Omer caught everyone's eye, but this time for all the wrong reasons—her bold and unconventional style. She was seen in a black outfit, with a short shirt underneath and a netted upper layer. Her hair was styled in a sleek, wavy bun. However, her look didn't resonate well with her fans, and they couldn't help but poke fun at it. One user commented, "She doesn't look good in black at all." Another chimed in, saying, "The worst-dressed among all."
Fashion Fails
Fashion is an ever-evolving landscape, and even celebrities, despite their access to top designers, can miss the mark. It's a reminder that in the world of fashion, risks are taken, and sometimes they pay off, while other times they become valuable learning experiences.