Grocery stores in Islamabad have revolutionized the way people shop, offering a convenient one-stop destination for a wide range of products. In Islamabad, the capital city of Pakistan, several superstores stand out for their exceptional services, diverse product offerings, and customer-friendly approach.
Supermarkets or superstores have become an integral part of modern living. They provide consumers with a one-stop shopping experience, offering a vast array of products under one roof. From groceries to electronics, clothing, household items, and more, superstores cater to various needs, making them an essential part of our lives. In this article, we will look into some of the most affordable superstores in Islamabad.
6 Most Affordable Grocery Stores in Islamabad
Some of the most budget-friendly grocery stores in Islamabad are:
Shams Store
Al Fatah Store
Punjab Cash and Carry
Save Mart
Imtiaz Super Market
Metro Cash and Carry
Shams Store Islamabad

Shams Grocery Store is a popular grocery store located in Islamabad, the capital city of Pakistan. It is known for offering a wide variety of grocery products, including fresh produce, packaged goods, dairy items, beverages, and more. Customers can find both local and international brands at Shams Grocery Store, catering to their diverse needs and preferences. The store is frequented by residents of Islamabad and visitors alike, providing a convenient shopping experience for daily essentials and more.
Address of Shams Store Islamabad: F-6 Markaz, Islamabad.
Al Fatah Store Islamabad

Al-Fatah is a leading departmental store chain in Pakistan that offers a wide range of products, including groceries, crockery, garments, jewelry, kitchenware, electronic gadgets, and fitness equipment. They provide a one-stop shopping experience, catering to various needs and preferences of customers. Al-Fatah is known for its diverse selection of high-quality items and has gained a reputation for being a reliable retail destination in the country.
Address of Al Fatah Store Islamabad: F-8, Centaurus Mall, Islamabad.
Punjab Cash and Carry Islamabad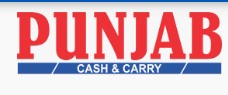 Punjab Cash & Carry stands as one of Pakistan's biggest retail store chains. They offer the best prices for all your grocery needs, from fresh fruits and vegetables to rice, lentils, spices, and packaged items. They've got a wide range, including beverages, personal care products, and meats. Basically, you name it, they have it – and at really great prices. Punjab Cash and Carry has various branches all over Islamabad hence you can easily find it in the supermarket near me.
Address of Punjab Cash and Carry Islamabad: G-9 Markaz, Islamabad.
Save Mart Islamabad

Save Mart, situated in multiple areas of Rawalpindi and Islamabad, lives by the motto, "Grocery for people, not for profit." They're your go-to if you prefer locally sourced and organic grocery items. Not only is it budget-friendly, but it also offers an extensive range of products to choose from. The prices are excellent, and you'll often find attractive deals available.
Address of Save Mart Islamabad: Ghauri Town, Islamabad.
Imtiaz Super Market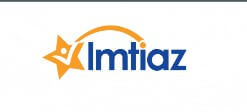 Imtiaz Superstore, a trailblazer in Pakistan's retail sector, boasts over 15 branches across six cities. Their primary goal is to deliver an exceptional shopping experience to their customers. The products they offer not only come at affordable prices but are also exceptionally fresh. The food section, particularly, catches my eye due to its attractive price points. Whether it's salads or pasta, you can find a variety of food items for under 300 rupees. Imtiaz offers reasonable prices when compared to other grocery stores in Islamabad.
Address of Imtiaz Super Market Islamabad: Gulberg Greens, Islamabad.
Metro Cash and Carry

Metro Cash & Carry, known as METRO supermarket, is an international wholesale store providing a wide range of goods all in one place. From groceries and confectionery to household items, electronics, and home appliances, they offer a diverse spectrum of products under a single roof.
Address of Metro Cash and Carry Islamabad: i-11, Islamabad.