Alizeh Shah, who gained fame at a tender age and charmed the audience with her performances, has been a frequent subject of controversies since her entry into the industry.
Amid her recent low-key presence, she now finds herself embroiled in yet another tumultuous situation. Her Mohabbat Ki Akhari Kahani co-star, actress Minsa Malik, has lodged a police complaint against her, alleging inappropriate conduct.
Minsa Malik, known for her roles in various projects including Nand, Aulaad, Ant ul Hayat, Deedan, and Azmaish, is no stranger to the industry. Her FIR claims that Alizeh Shah's behavior on the sets of their drama in Islamabad was unprofessional and drug-fueled.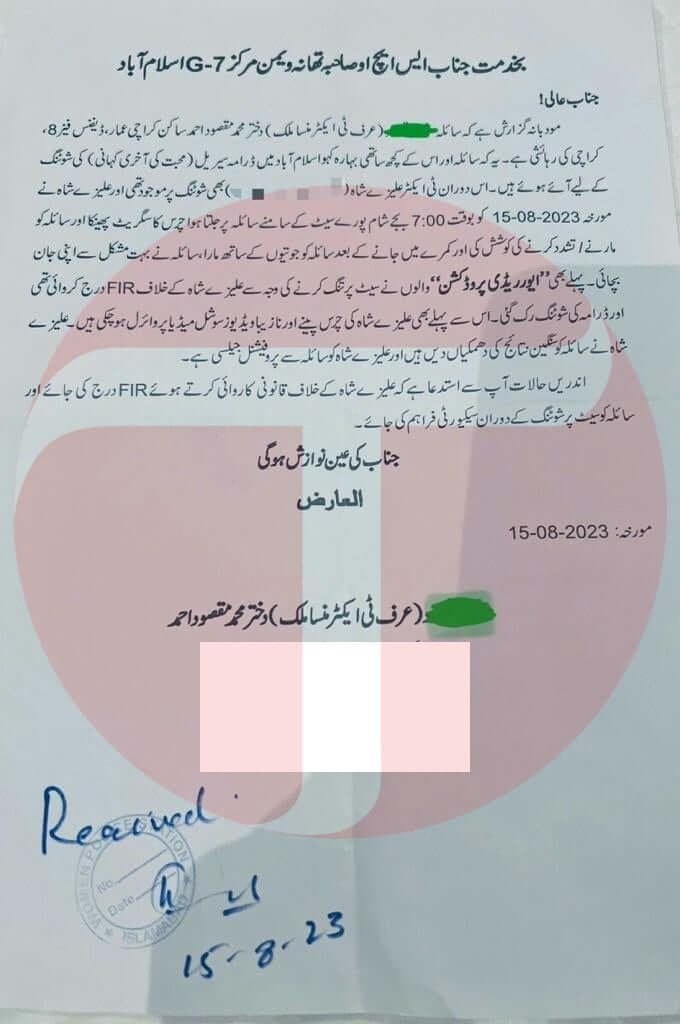 Minsa recounts an incident where, during a scene, Alizeh purportedly threw a marijuana cigarette at her. In defense, Minsa slapped her, leading Alizeh to react violently. The situation escalated as Alizeh resorted to abusive language and even tore her own clothes. While attempting to throw a sandal at Minsa, Alizeh missed the mark.
The incident, which unfolded on August 15 in Islamabad, was captured on camera as it happened during a scene. Minsa's complaint sheds light on the chaos, stating, "Alizeh insisted that the video should not get out, as it would be the ultimate source of her defamation."
This isn't the first time Alizeh Shah's actions have raised eyebrows. Previously, she faced a significant controversy after a video of her smoking in her car went viral. As the industry grapples with the fallout from these events, the shocking turn of events between Alizeh Shah and Minsa Malik adds another layer of intrigue to the entertainment world.