Syra and Shehroz were among the most loved couples in the Pakistani industry; the news of their separation shattered the hearts of their fans and the second wife of Shehroz faced anger outbursts from the fans after Shehroz opened up about his second marriage. 
However, after years of separation, both of them came together to promote their film " Babylicious". Although both Syra and Shehroz tried their best to show that they have maintained a respectable and cool relationship as co-workers, netizens can not stop speculating about the tension and weirdness between the couple. 
Although the two of them signed the film two years ago, way before their divorce, but the release got delayed, it is finally releasing now. Despite the separation, the duo has been promoting the film but you can't unsee the awkwardness between them during the interviews.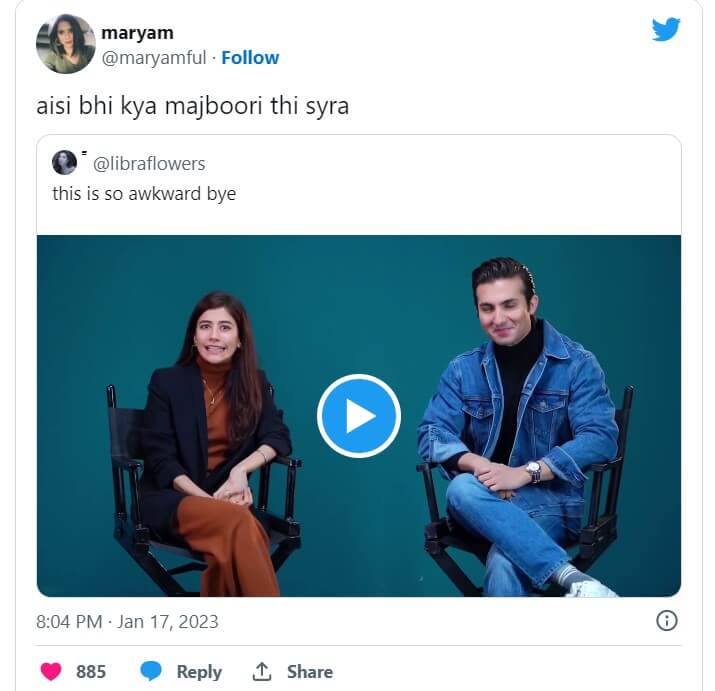 After watching the interviews netizens have been calling the interaction weird and awkward



Although some other fans are excited about the movie as they will be able to see their favourite duo one last time together.
Tell us your views about Babylicious? And if you are excited about the movie or not?