Want to buy a new laptop? And don't know where to shop from? Well, we are here to guide you all about it. We will tell you about the best deals that you can get on Laptops and save some of your money. There are many shops offering amazing deals for you. So without any further delay let's look into the further details of these deals.
8 Best Deals on Laptops
Here is the list of shops that are offering the best deals on laptops:
Mega.Pk
Daraz
Price Oye
PakLap.Pk
My Shop.Pk
Computer Zone
Mr Laptop
Telemart.Pk
Mega.Pk
At Mega.PK you can get high quality laptops starting from PKR 63,999. You can get all the latest Hp laptops, Lenovo laptops and Apple Laptops at amazing prices. The mega.pk is a reliable website from where you can get laptops of:
Acer
Apple
Asus
Dell
Lenovo
HP
MSI
Daraz
Daraz is the answer for all your shopping queries, you want any mobile, electronic gadget or laptop, Daraz got your back. You can get a Laptop starting from PKR 13000 only. Moreover if you do not have enough money to buy a laptop in cash you can also get it in instalments. Daraz have laptops from following company:
HP
Lenovo
Dell
Acer
Laptoppers
Intel
EduGear
Price Oye
Price Oye is another online website which is super reliable for buying electronic gadgets. The site allows you to open the package before payment so you won't have to worry about damaged products. Moreover, they will keep you updated by sending you videos of the packaging of your products before mailing it to you. Additionally, their return policy is very easy; hence, if you are not satisfied with the product you can easily return it without any hassle. Price Oye has the laptops of the following company:
HP
Dell
Lenovo
Apple
Acer
Asus
Infinix
Microsoft
Msi
Viper
PakLap.Pk
Get the gaming laptops, top selling laptops and macbook at the most amazing price from PakLap. Paklap started its venture 15 years back physically at the techno city mall Karachi. The aim was to make the technology available to most of the masses of Pakistan. PakLap has now become one of the largest online technology stores in Pakistan. PakLap has the laptops of following company:
Acer
Asus
Apple
Dell
Lenovo
Msi
MyShop.Pk
The company had already seen the scarcity of online electronic stores in Pakistan and decided to give you a platform from where you can buy everything at a reasonable price in Pakistan. You can get all sorts of electronic gadgets from My Shop.pk such as laptops, tablets, cell phones, printers etc. My Shop.pk has the laptops of following companies:
Asus
Apple
Lenovo
Dell
HP
Microsoft
ACI
MSi
Razer
Computer Zone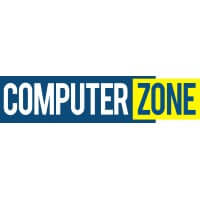 The world has changed and it's time to move from those air tight markets to the world of automation. Computer zone is a place where you can do your electronic shopping at the comfort of your house. Computer Zone has been taking care of your needs for the last 11 years so it is a very reliable website to get your dream laptop. Compute Zone has the laptops of following companies:
Dell
HP
Lenovo
Acer
Apple
Asus
MSI
Microsoft
Mr Laptop
Since 2007 Mr Laptop has been offering a wide variety of electronic gadgets at your doorstep. Mr Laptop is the authorised seller of laptops. Moreover, they offer sales on various items so check their website now and buy the things you like. Mr. Laptop has the laptops of following companies:
Telemart.Pk
Telemart is offering a Blessed Friday sale in which you can get up to 50% off on various items. So it is the perfect time to buy the laptop of your dreams at a very reasonable price. All the laptops are very genuine and of great quality at Telemart. The website has the laptops of following companies:
Buy the Laptop of Your Dreams!
Visit the websites mentioned above and buy the laptop of your dreams at a very reasonable price. All the laptops are very genuine and of good quality. Let us know in the comments below about the website from where you have bought your electric gadgets.