Chocolates are the best stress reliever and Cookies filled with chocolate are a delight of another level. What do you want after a long hectic day? A cozy room, some Netflix, and a delicious cookie to go with.
Crumble Cookies has the best NYC-style cookies in town and their homemade cookies can make you feel like a home. Read the article to know more about Crumble Cookies.
Crumble Cookies Menu 2023
Let's have a quick look at the menu of Crumble Cookies.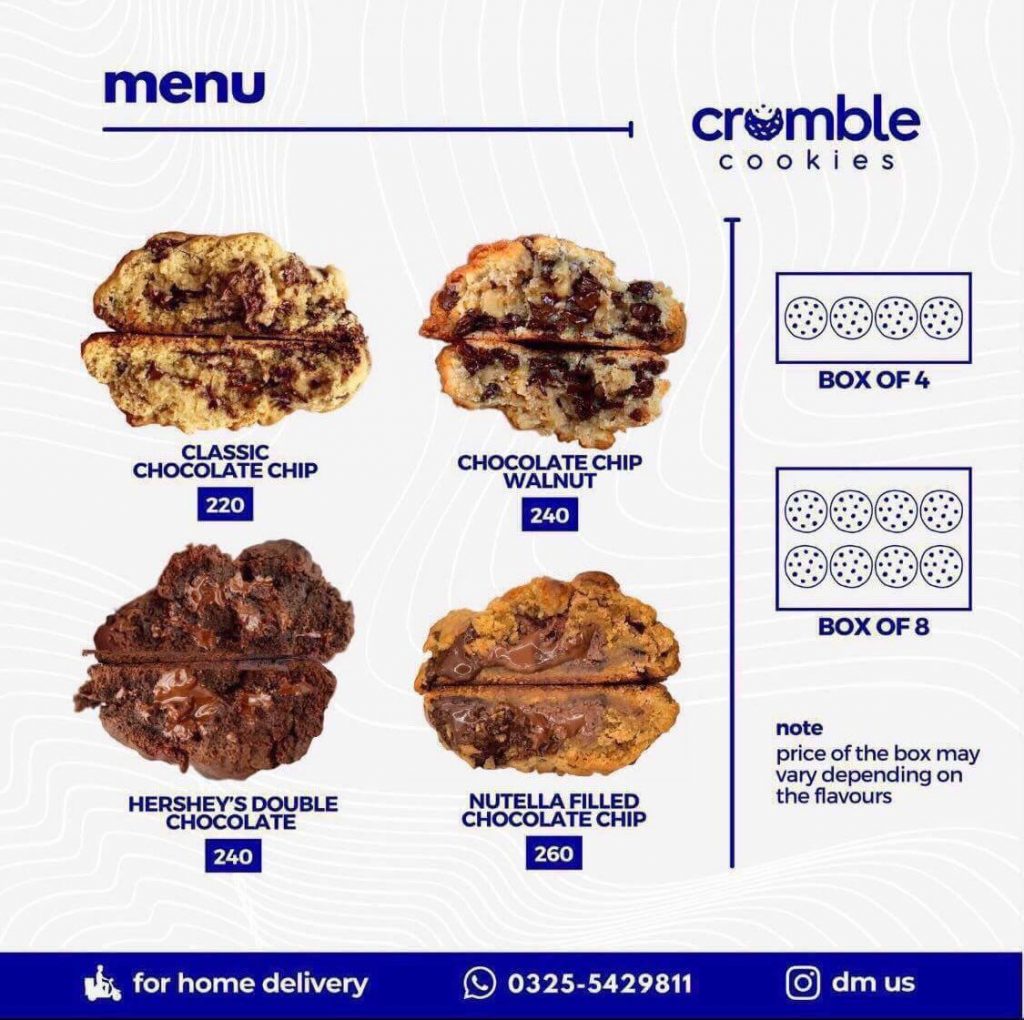 The prices seems very reasonable and you can also have them delivered to your house or if you want to surprise someone this would be the perfect treat.
Address of Crumble Cookies
House 187, Street 9, Chaklala Scheme 3 Chaklala Housing Scheme 3, Rawalpindi,
Note: Since it is a home-based business they only have a drive-through facility, You can not dine in there.
Contact Information of Crumble Cookies
Satisfy Your Craving with Every Crumb!