Jorden Tually is a full-time creator and traveler who has produced various brand content internationally. Jorden is currently in Pakistan and he is loving every bit of it. He took his Instagram handle to share an amazing video of Pakistan.
Jorden is head over heels in love with the beauty of Pakistan and couldn't get over it. He wrote on his Instagram, "How can one country have so much beauty? One of the amazing things about Pakistan is that compared to other countries they are so relaxed on drone laws. Got to fly in so many incredible landscapes it was a dream."
Jorden's video could give a huge boost to tourism in Pakistan and it will also give positive publicity to Pakistan all around the world. As people were commenting on his video about their plans to visit Pakistan.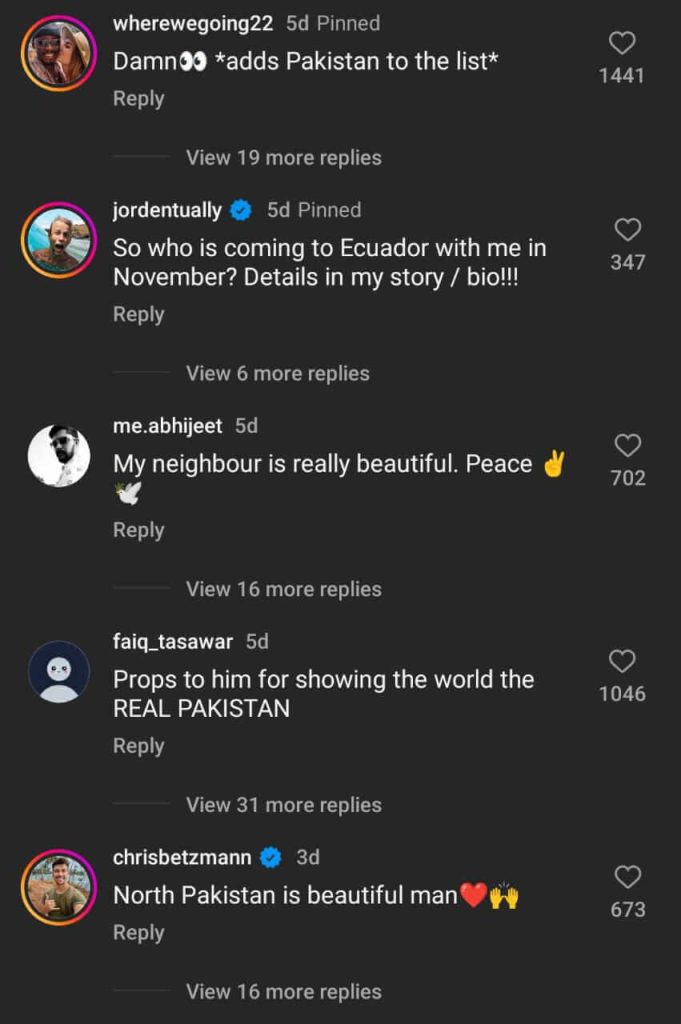 The boost of tourism could help Pakistan in this time of economic crisis as tourism can be really good for a country in many ways. First, it helps the economy by bringing in money and creating jobs. Many different industries benefit from tourism, like hotels, restaurants, and shops, which means more opportunities for businesses and people to make money.
Tourism also helps the local community by providing jobs to the people who live there. It creates jobs directly in hotels, restaurants, and transportation sectors, and indirectly in industries like farming and crafts.
When tourists come from other countries, they spend money in the local currency. This brings in foreign money, which can help a country's economy and make it stronger.
To make tourists happy, countries often improve their infrastructure. This means better roads, airports, hotels, and other public facilities. These improvements benefit not only tourists but also the local people, making their lives better too.
The video on Jorden's channel will likely attract many foreigners from all around the world to visit Pakistan and admire its beauty, which also highlights the need to improve the tourism infrastructure and invite more travel bloggers like Jorden.