The world is celebrating the new vibes of the new year all around the globe. However, 2022 was not less than any roller coaster ride. Some people have gained so much in 2022 and others have lost so much in this previous year.
2022 proved to be lucky for some and a nightmare for others. During 2022 Pakistan has lost many notable personalities in various incidents and we want to remember all those notable personalities before we start 2023. Hence, this article is in remembrance of all those gems we have lost.
10 People We Have Lost in 2022
Here is the list of notable people we have lost in the year 2022:
Rasheed Naz
Dr Aamir Liaquat
Bilquis Edhi
Masood Akhtar
Asad Rauf
Nayarra Noor
Afzaal Ahmed
Ismail Tara
Tariq Teddy
Rehman Malik
Ali Raza Sadpara
Khawar Kiyani
Muhammad Rafi Usmani
Arshad Sharif
Tanveer Jamal
Rasheed Naz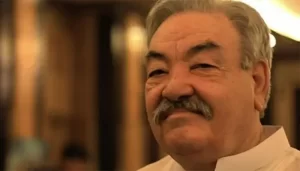 He is one of the most famous Pakistani Film actors who have done a lot of work in the industry. He started his career in 1971 and since then has won the hearts of many of his fans. However, in 2022 we lost this artist due to a prolonged illness. 
Dr Aamir Liaquat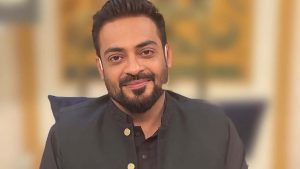 The sudden demise of Aamir Liaquat came as a shock to everyone because he seems to be all healthy and happening. However, Dr Aamir was found unconscious at his home in the Khudadad Colony. He was shifted to the private hospital in a very critical condition but he was declared dead by the doctors.
Bilquis Edhi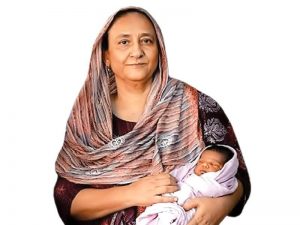 Bilquis Edhi is one of the most loved people in Pakistan because of her enormous contribution in helping the underprivileged people. She is also known as Mother Teresa of Pakistan. Bilquid Edhi passed away on April 15th in Karachi. She was undergoing treatment for high blood pressure issues. She has devoted 60 years of her life to serving humanity.
She was the executive director of Bilquis Edhi Foundation and a nurse by profession. After the death of her husband she continued his mission and tirelessly served Pakistan.
Masood Akhtar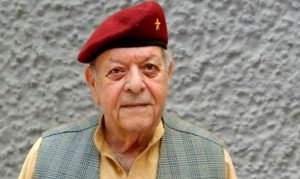 Masood Akhtar is another senior actor in Pakistan and he passed away on 5th March 2022. He was hospitalised for almost 2 months and suffering from lung cancer. Masood Akhtar was treated in a private hospital in Lahore. Masood Akhtar is known for playing various characters in dramas, films and theatre productions. He has also received a Pride Performance award.
Asad Rauf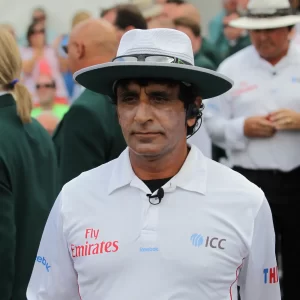 We have lost Asad Rauf as well due to cardiac arrest during september. Asad passed away at the age of 66. He was a Pakistani cricketer and umpire and the member of ICC elite Umpire Panel from the year 2006 to 2013.
Nayarra Noor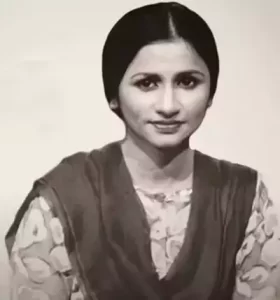 Nayarra Noor is a legendary singer in Pakistan and she passed away at the age of 71 due to some brief illness. Although she had no musical training or background she was referred to as the "Queen of Melody". 
Nayarra was a very well known background singer and she was just 7 years old when her family moved to Pakistan. From the year 1968 to 1997 she sang songs on Radio Pakistan; moreover, she has sung various songs for movies as well.
Afzaal Ahmed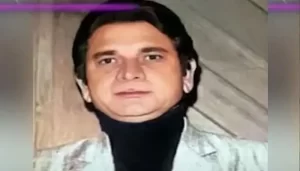 Afzaal Ahmed is the veteran actor of Pakistan. He bid farewell to this world because of the paralysis as he suffered brain haemorrhage. Although he was taken to hospital, his health continuously deteriorated and he passed away on December 2. He started his acting career in 1970 and he was known best for his work in International Gorillay, Aakhri Muqabla, and Jatt in London.
Ismail Tara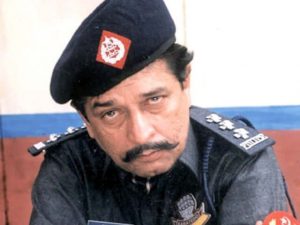 Another person is an actor and comedian who left the world in 2022. According to the sources Ismail had renal issues and his both kidneys also stopped working. Although, he was on a ventilator but couldn't make it towards betterment and passed away on 24 November.
He started his career in 1964 and he was called Pakistani "John Walker" due to his hit movies in Pakistan such as Haathi mere Saathi, Munda Bigra Jaye and Chief Sahab.
Tariq Teddy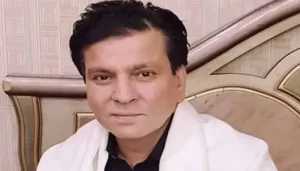 A great stage comedian who was suffering from liver disease passed away on November 19. He was only 46 years old when he left this world. Moreover, he was receiving treatment from Pakistan Kidney and Liver Institute while staying in their ICU. He started his career by working in commercial theatre play from a very young age. The first theatre play of Tariq took place in 1990. He spent 3 entire decades entertaining people with his amazing style of comedy.
Rehman Malik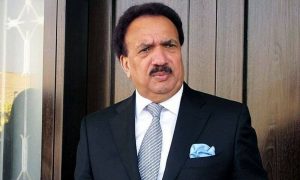 Rehman Malik is the senior politician and the former interior minister of Pakistan Peoples Party passed away on 23 February at the age of 70. Rehman Malik died because of Covid 19 complications and left behind his widow and 2 sons.
He received an honorary degree from University of Karachi. He served as an interior minister of Pakistan from 2008 to 2013.
Ali Raza Sadpara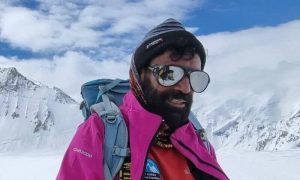 Ali Raza Sadpara was a mountaineer and he suffered injuries after he fell from the mountain while he was attempting for K2. After falling from the mountain he suffered serious injuries and was immediately admitted to the hospital where he breathed his last breath. He passed away in May.
Khawar Kiyani
Khawar Kiyani is the mother of famous singer Hadiqa Kiyani who wrote the lyrics of famous song "Buhe Bariyan", passed away on 15th October. Many renowned personalities of the Pakistani showbiz industry give their condolences to Hadiqa Kiyani.
Muhammad Rafi Usmani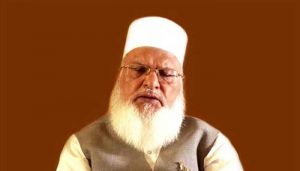 Muhammad Rafi Usmani is a famous islamic scholar and the grand Mufti of Pakistan. He led a very active life by preaching islam in various regions. He was a true patriotic leader and always tried to teach the nation about the importance of unity, and peace.
Arshad Sharif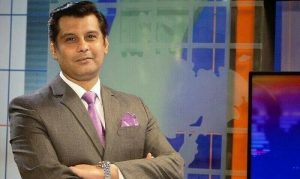 Arshad Sharif was one of the senior journalists and anchor persons in Pakistan who was shot dead by Kenyan police in a mistaken identity case. He was travelling to Nairobi and during that trip got shot by the police. Although, it has been speculated that it's a pre planned murder however no one was sure about it.
Tanveer Jamal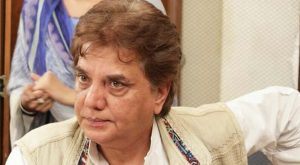 Tanveer Jamal is one of the famous veteran actors in Pakistan and he is a very well known figure in the entertainment industry of Pakistan. He was battling with cancer
Because of which his lungs were severely damaged and he faced difficulty in breathing.