Leading technology company, Vivo, recently announced that it has become the official sponsor of the FIFA World Cup Qatar 2022.
Vivo has started the "Give It a Shot" activity.
Valid Till: November 16, 2022
Goal: The goal of this activity is to provide its customers and viewers with an immersive FIFA experience. Fans all across the world can expect a thrilling FIFA experience.
The foundation of vivo's brand principles has been fostering consumer engagement and customer loyalty. By offering the community of football enthusiasts the chance to win fantastic prizes, the activity pledges to the consumer-centric strategy of vivo.
People all over the world are united by their excitement and expectation for the FIFA World Cup. It is full of magnificent scenes that should be photographed. By taking one such picture or video on their cellphones, participants in vivo's "Give It a Shot" activity can win vivo prizes. Users are encouraged to share their talent and passion with the world through the activity.
Any smartphone may be used by participants to take part in the activity, although using a vivo smartphone is encouraged to earn special prizes.
Director of Brand Strategy at vivo Pakistan, Zohair Chohan, summarized the motivation and objective of this effort as follows: "The FIFA World Cup Season is an exciting period of unity and togetherness. As the official sponsors, we, at vivo, wish to accelerate this wave of enthusiasm and transform it into a more inclusive and engaging experience."
"To mark this moment of competition, cooperation and unity, this activity is our effort towards building a tight-knit interconnected community that traverses the chasms of nationalities and borders and celebrating it with our customers. It is also an expression of our gratitude towards consumers, by ensuring that this is a memorable occasion for them," he added.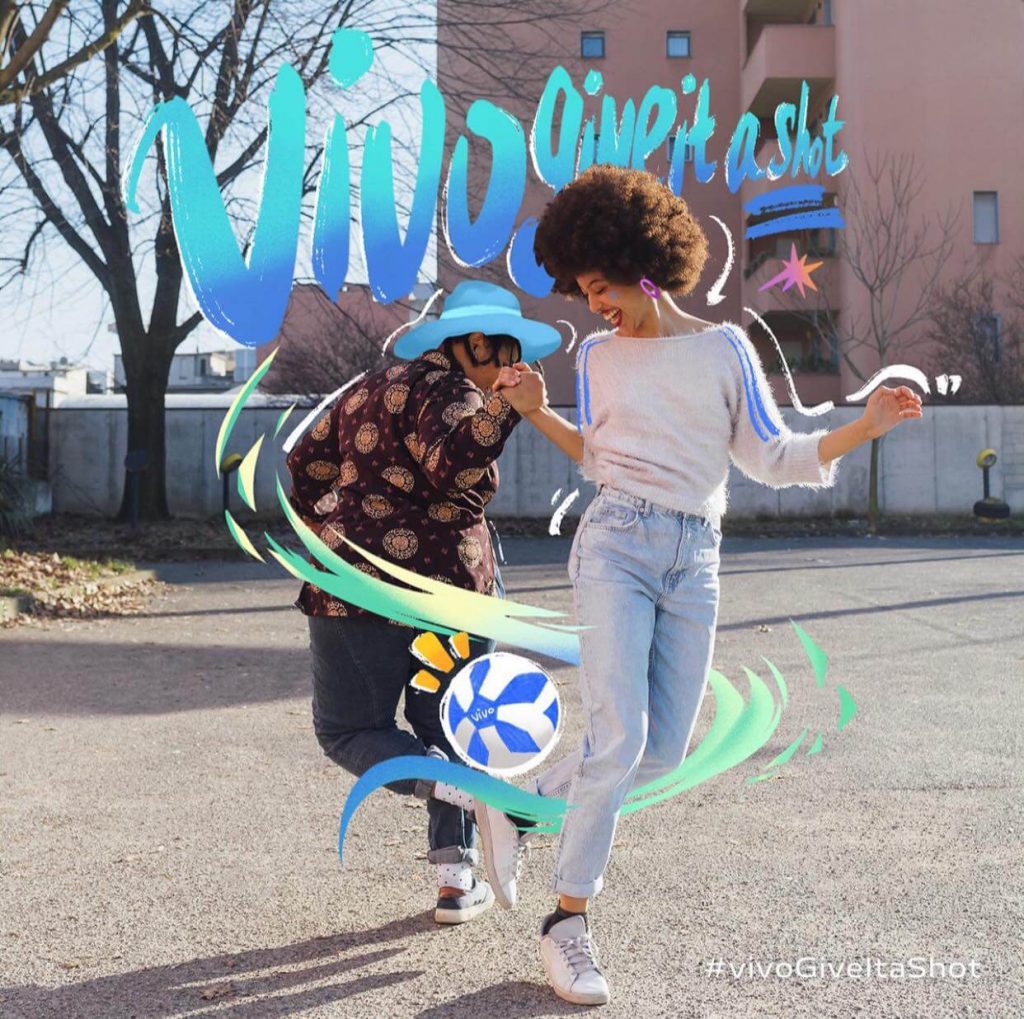 Participation in the Activity
Participation in the Vivo "Give it a Shot" activity is simple and effortless. To participate, follow the steps below:
Share a photograph or video that is vivo and football-themed (including vivo and FIFA elements).
Tag the official vivo instagram page to their entries with the #vivogiveitashot on their Instagram.
Winning Prize of the Activity
A Vivo smartphone and a FIFA football will be given as prizes to the top 10 entries. Participants have the ability to express themselves and connect with a group of passionate football supporters while also having a chance to win rewards.
Vivo Smartphones – Photography Redefined
The collaboration between vivo and ZEISS to offer professional photography services is evidence of the company's dedication to offering cutting-edge innovation and technology.
Vivo smartphones' photographic capabilities offer the perfect mediums for expressing one's enthusiasm and creativity. By giving its products powerful camera settings so users can record special events and spread their joy to others, vivo has demonstrated that it understands the value of sharing in today's society.
With the help of this activity, users may get the most out of their smartphone cameras by playing with various looks, viewpoints, and angles.
The initiative is an effort by vivo to promote smartphone photography, create a venue for honoring young people's creative endeavors, and improve relationships with its customers.
To Conclude
Vivo's "Give It a Shot" campaign is certain to get the FIFA World Cup Qatar 2022 off to a lively start as the official smartphone sponsor. This is the signal for you to grab your smartphone, take a picture, and push share because there are such great rewards up for grabs!