A little step towards spreading positivity about Pakistan. Amidst all the bad news we hear daily about Pakistan, there are many good things that have happened in the last few days. Let us tell you about all the good things Pakistanis are doing to enhance their image around the world.
Pakistan Beat Guyana in World Junior Squash Team Championships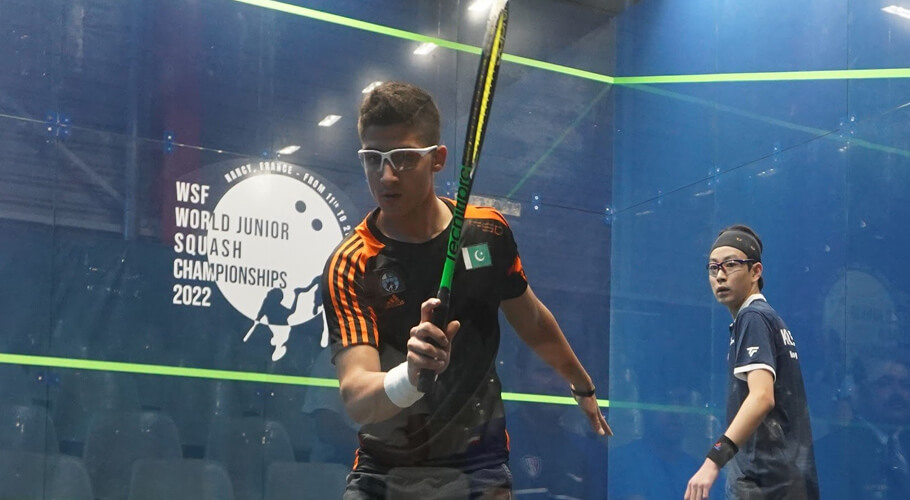 The Men's Team Championship began on Wednesday following the triumphant conclusion of the Individual Event. The competition had a group of 23 teams from around the world, who were split up into six pools. Along with the Netherlands, Hong Kong, and Guyana, Pakistan is in Pool-C.
Pakistan defeated Guyana 3-0 in the opening pool game. Shomari Wiltshire was defeated by Noor Zaman 3-0, Nicholas Verwey by Ashab Irfan 3-0, and Samuel Ince-Carvalhal by Hamza Khan 3-0. In the morning session, Pakistan would face the Netherlands, and in the evening, Hong Kong.
Pakistan Wins International Fireworks Competition in Moscow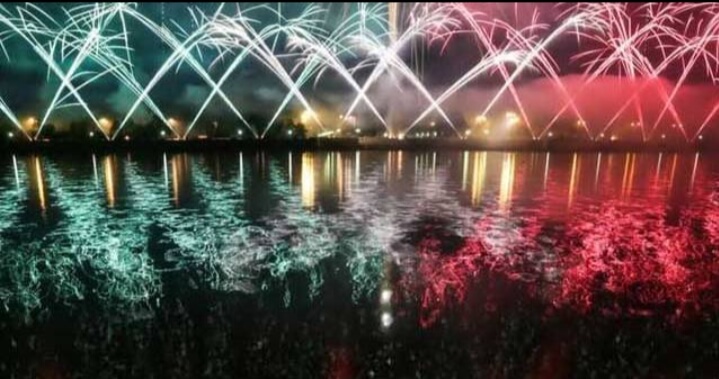 A team from Pakistan won a global fireworks competition in Moscow thanks to their outstanding display. Eight teams from all over the world took part in the competition. The Pakistani team was led by Shahid Mehmood Butt. As Pakistan celebrates its Independence Day in August, a team of fireworks experts performs to the tune of the country's anthem, "Iss Parcham Kay Saye Talay Hum Aik Hain." Butt accepted the trophy on behalf of the Pakistani team after the judges declared them the winners. Butt said that representing Pakistan and winning a trophy at the world level was an honor for him. He also said that the government had given them complete support in traveling to the international competition.
Summary of 16,000+ Jobs For Educators Has Been Initiated – Murad Raas
This time, the minister announced the hiring of educators to fill the teaching staff gap in public sector schools. Raas claimed in a tweet that a summary of more than 16,000 jobs for educators had been started, signed, and progressed. He further added, "I thank Allah that He has given us the opportunity to establish these possibilities for our young.
Raas made a significant declaration regarding the regularization of teachers' positions in the education department yesterday. The first positive news for Punjab's 14,000 teachers is that the process for their regularization has been initiated, signed, and proceeded forward, the provincial minister wrote on Twitter.
Raas remarked, "Promises made – Promises delivered," adding that there will be more good news.
Babar Azam Achieved Another ODI Milestone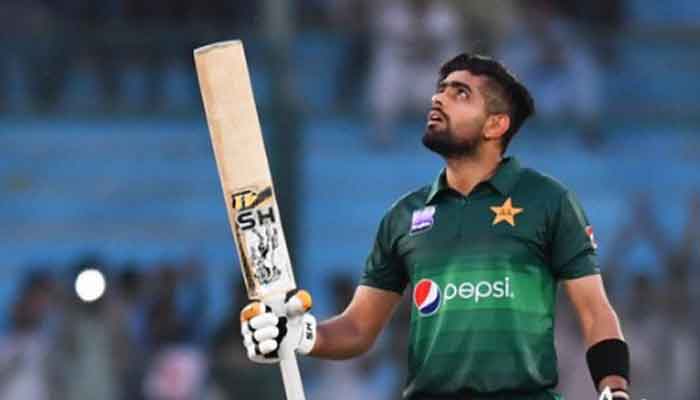 Babar Azam has overtaken Virat Kohli to surpass him as the player with the most runs scored in ODIs since 2018. Babar Azam has made 74 runs against the Netherlands to accomplish the feat. Babar Azam is currently in outstanding form with the bat in all formats. The top-ranked ODI batsman has amassed the most runs in the past four years across all forms. Former Indian captain Virat Kohli, who is in second place with 7,472 runs at an astounding average of 51.17, is outscored by Babar Azam, who has 7,623 runs at a stellar average of 54.06.
The next-highest run scorer is Englishman Joe Root, who has 7,255 runs and an average of 48.36. In the first ODI against the Netherlands, Babar Azam played a cool-headed 74-run innings to make sure his team had a high total to enter on the scoreboard.
Motorola Launched Moto Tab G62 for Only $201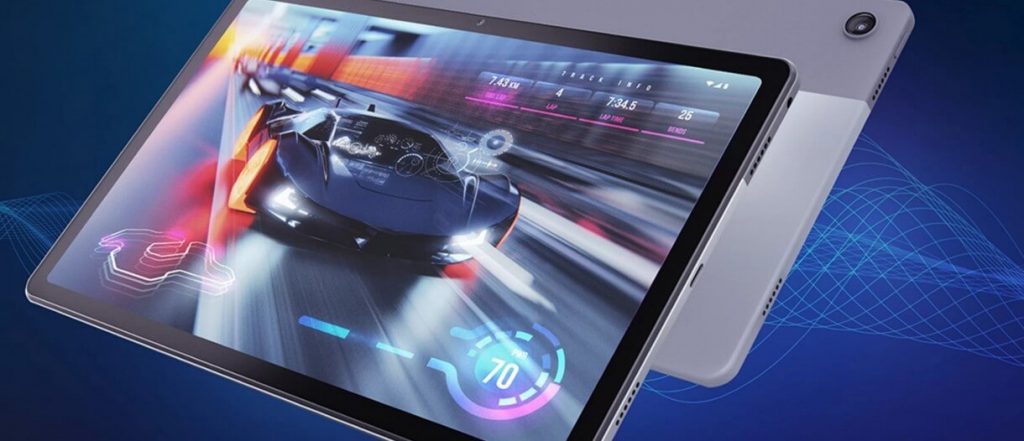 The Moto Tab G62, Motorola's newest low-cost tablet, recently became available as anticipated. India was the first country to receive the new slate, and other nations will follow. It is a low-cost tablet, with a starting price of only US $201. Despite being a cheap tablet, it boasts a metal frame and a 10.6-inch LCD screen with heavy bezels surrounding it and a resolution of 2000 by 1200 pixels. One camera is located in the corner of the two-toned rear. Although there is no fingerprint unlock feature included, the design is water-resistant. It has a four-speaker Dolby Atmos audio configuration.
Only two cameras, an 8 MP primary camera with a 118° wide field of view and an 8 MP selfie camera for video calls are included on the device. A USB-C connector that supports 20W rapid charging is used to recharge the 7,700mAh battery. Both LTE and Wi-Fi only versions of the Motorola Moto Tab G62 will be offered in a single color. The price for the WiFi-only model starts at 201 USD, while the LTE model costs 226 USD. In the next months, anticipate the tablet to reach other areas.
Honda Has Decreases Car Prices Up to Rs. 550,000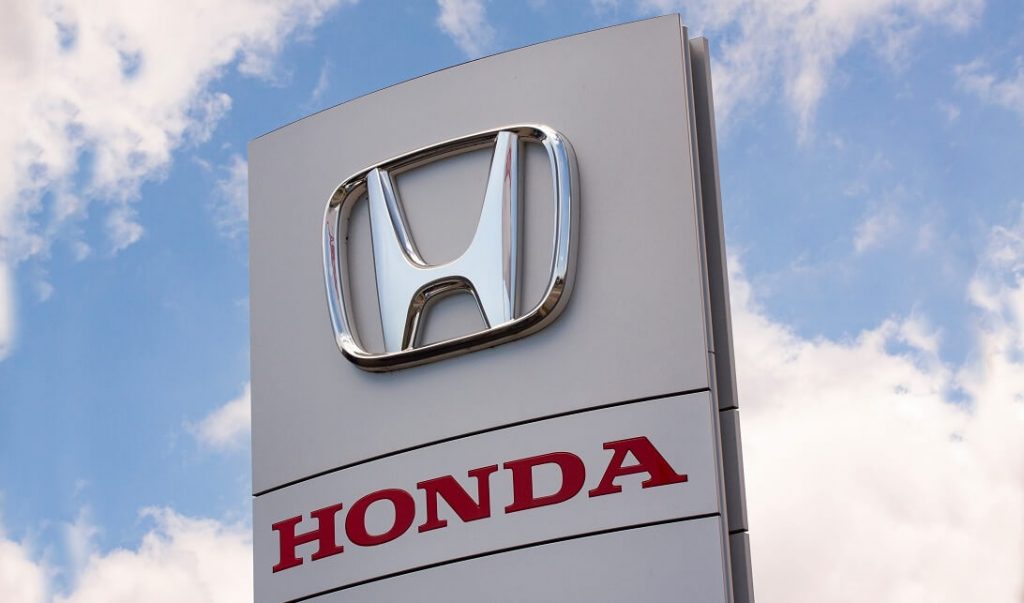 Honda has joined Toyota and Suzuki in announcing price drops for the City, Civic, and BR-V. Honda Atlas Cars Limited (HACL) sent a notice to its dealerships announcing the higher prices. Price reductions of up to PKR 550,000 have been made, and the corporation cites the same reason as the other two major automakers: an improvement in the PKR to USD exchange rate.
The revised prices will take effect on August 17th, 2022. The notice states that the increased prices will also be charged for purchases that must be delivered by October 2022 or later. Customers who complete their payments by August 20 can also benefit from the reduced pricing for cars that will be delivered in September 2022. After the big three automakers reduced their prices, it is expected that other manufacturers will soon do the same.
Daraz Launches a Dedicated Category For Products That Are Made In Pakistan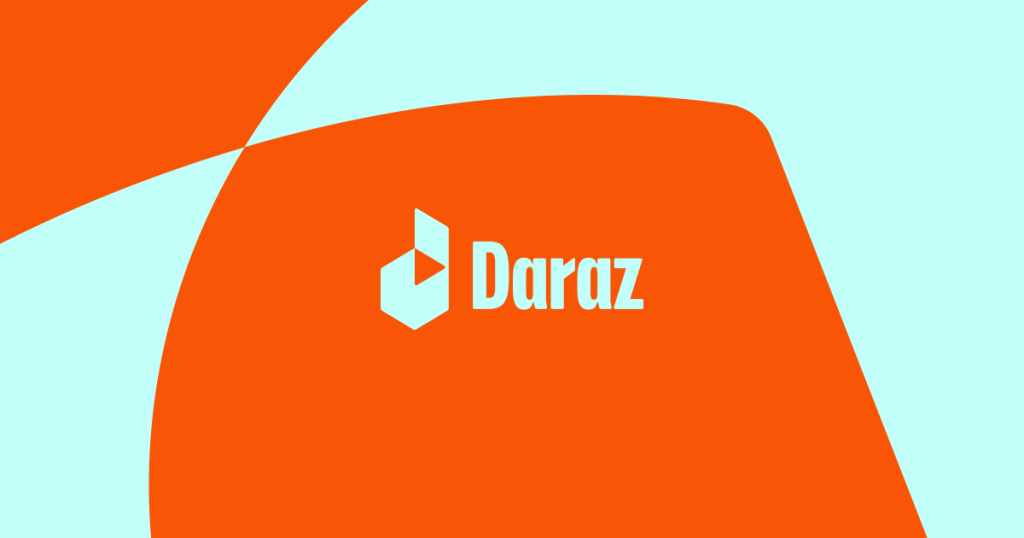 Daraz is one of the most used apps for shopping in Pakistan. By Pakistanis for Pakistan! Daraz is honoring the azadi spirit by introducing a special channel to advertise locally made goods. This will help the local vendors to sell their products online.This will promote the locally manufactured products by Pakistani Sellers.
General Bajwa Receives UAE Highest Civil Awards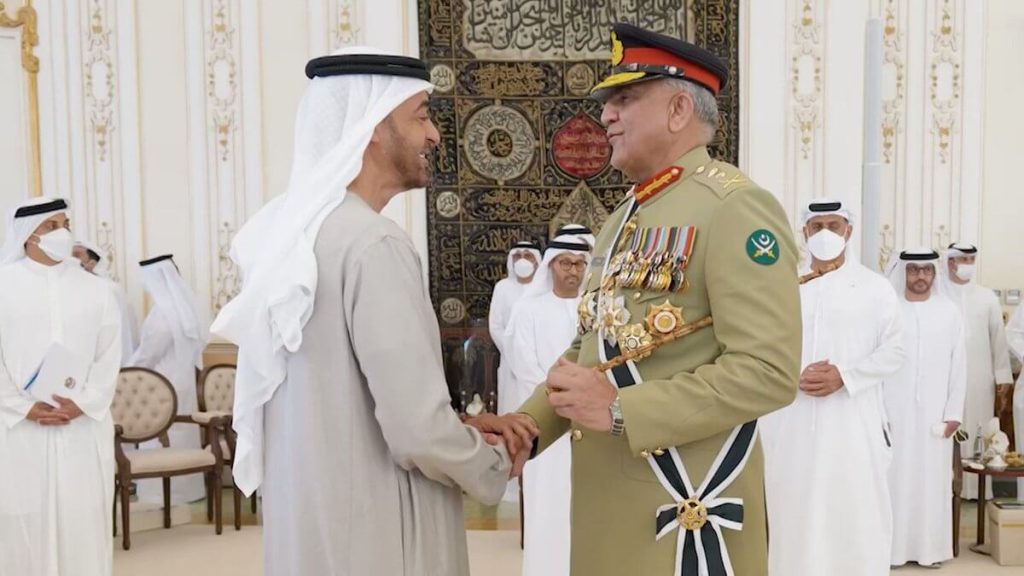 The Order of Zayed or Order of the Union Medal, the UAE's highest civil honor, was given to Chief of Army Staff General Qamar Javed Bajwa for his major achievements in strengthening bilateral ties between both nations. At a ceremony in Abu Dhabi, COAS General Bajwa received the honor from UAE President Sheikh Mohammad bin Zayed Al Nahyan.
The rare honor has been bestowed to King Salman Bin Abdul Aziz of Saudi Arabia, President Xi Jinping of China, former US President George Bush, German Chancellor Angela Merkel, and other significant GCC and international figures.
Let's Spread Hope and Positivity!