With the aim of spreading positive news about our country Pakistan, we have compiled a list of 9 good things that happened in Pakistan on September 15, 2022. Take a moment and go through a list of positive news to lighten your mood.
England's Cricket Squad Landed in Pakistan After 17 Years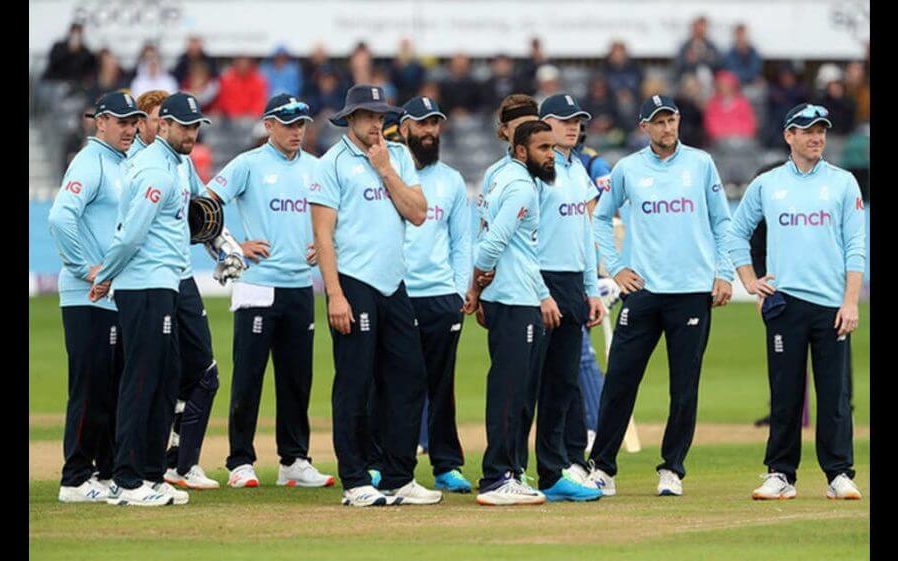 England's cricket team has landed in Karachi, Pakistan for its first tour since 2005. England last played in Pakistan in 2005, and they were scheduled to return last year, but they abruptly postponed their trip after New Zealand canceled a tour due to safety concerns. The action outraged the Pakistan Cricket Board (PCB), which labeled it "disrespectful" and was eager to demonstrate that the nation was safe once more in the wake of a fatal attack on the Sri Lankan squad in 2009.
As both countries prepare for next month's ICC Men's T20 World Cup in Australia, the 19-man visiting team, led by Jos Buttler, will play seven Twenty20 matches against Pakistan from September 20 to October 2, 2022 in Karachi and Lahore.
Pakistan Team Squad for ICC Men's T20 World Cup 2022 Announced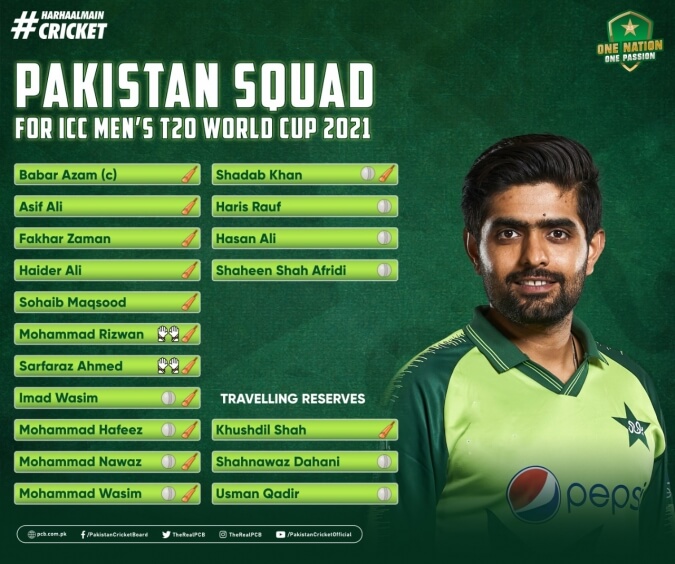 Pakistan name squad for the T20 world cup 2022 has been announced. Up until October 15th, alterations to the squad are permitted without Event Technical Committee approval. The team members are:
Babar Azam (captain)
Shadab Khan (vice-captain)
Asif Ali
Haider Ali
Haris Rauf
Iftikhar Ahmed
Khushdil Shah
Mohammad Hasnain
Mohammad Nawaz
Mohammad Rizwan
Mohammad Wasim Junior
Naseem Shah
Shaheen Shah Afridi
Shan Masood
Usman Qadir
Traveling Reserves:
Fakhar Zaman
Mohammad Haris
Shahnawaz Dahani
HBL Raised Staff Service Age from 60 to 65 Years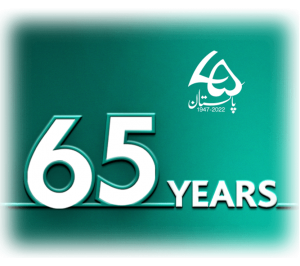 According to Habib Bank Limited (HBL), raising the staff service age from 60 to 65 years old will enable the bank's employees to continue providing for their families. The change of policy declared by HBL comes into effect from September 1, 2022.
The decision would enable the bank's senior employees to use their abilities more effectively and transfer them to the next generation. This groundbreaking move is a game-changer for the financial industry in the current socio economic climate. This guarantees that the personnel will continue to provide for their families despite the current global and local economic challenges.
90% of Pakistani Sellers on Alibaba.com Belongs to Sialkot
One of the largest online retailers at the moment, Alibaba, gave Sialkot a chance as part of its expansion strategy. 90% of Pakistani vendors on Alibaba are from Sialkot since this city caught their attention.
However, the fact that there are more Sialkot merchants on the site is mostly because the city has a variety of industry setups, which has resulted in a wide range of items. The e-commerce giant Alibaba said this year that it intends to establish a local office in Pakistan. As a result, the business intends to make Pakistan a "hub for digital trade" on a worldwide scale.
Naseem Shah Decided to Auction His Sixer Bat from Pak vs Afghan Match for Shahid Afridi Foundation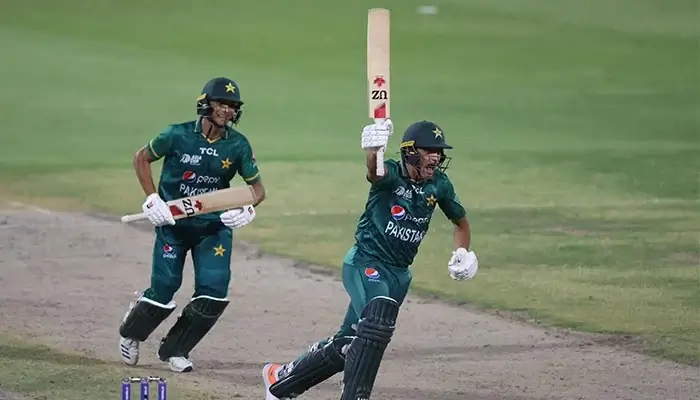 The winning sixes against Afghanistan in a thrilling Asia Cup 2022 were hit by Pakistan pacer Naseem Shah, who claimed that he is "humbled" to auction the six-hitting bat to help flood victims.
After the game, the young cricketer made the decision to auction off his bat in order to raise money for Pakistan's flood victims. Naseem announced on Twitter that he is donating the bat to the Shahid Afridi Foundation, a humanitarian organization headed by Shahid Afridi, who is spearheading a nationwide flood relief effort.
Putin Expressed Willingness to Supply Gas to Pakistan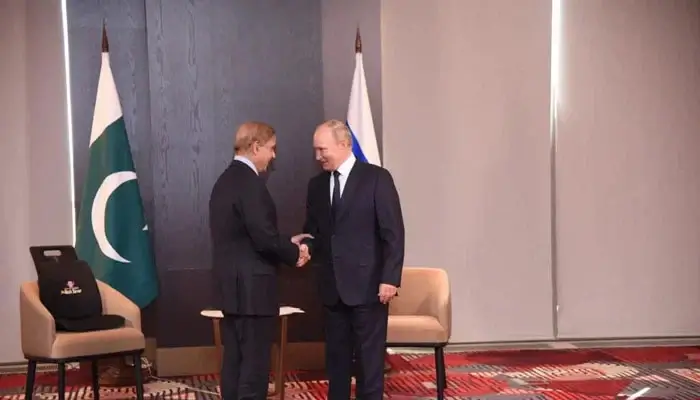 In a meeting with Prime Minister Shehbaz Sharif outside of the Shanghai Cooperation Organization (SCO) summit in Samarkand, Russian President Vladimir Putin expressed his country's willingness to provide Pakistan with gas. Putin said that Pakistan could get gas through pipelines and that some of the required infrastructure was already in place.
'Easy Dukan' Enables Retail Business Owners to Digitize their Businesses as Online Stores Within an Hour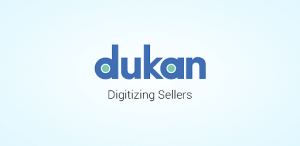 For Pakistani retailers, Easy Dukan serves as an online store builder. Easy Dukan is now accessible as an e-commerce website to assist business owners create their stores in under an hour, since many of them struggle to locate dependable and affordable alternatives to establish an online presence.
Anyone with basic technical skills and unrestricted creativity may build a polished, personalized online store. Additionally, they offer a variety of services, including marketing, customer service, and design and development. Both commission-based and subscription models are possible depending on the type of business. As a result, price strategies are settled upon with each client separately.
KP Assembly Declared as Pakistan's Best Performing Provincial Assembly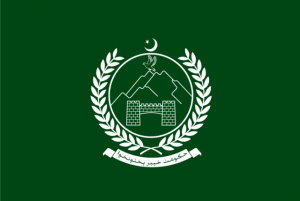 The Khyber Pakhtunkhwa (KP) Assembly has performed the best among the others in terms of the number of sessions, working hours, and the number of laws passed, according to a comparison study undertaken by the Pakistan Institute of Legislative Development and Transparency (PILDAT).
Despite meeting for only 60 days, the KP Assembly has worked more days than any other provincial assembly in the fourth parliamentary year. In contrast, the Balochistan Assembly met for 53 days this year, while the provincial assemblies of Punjab and Sindh only had 42 and 41 sittings, respectively.
Pakistan Set to Acquire Early Warning System to 'Prevent Floods' in Future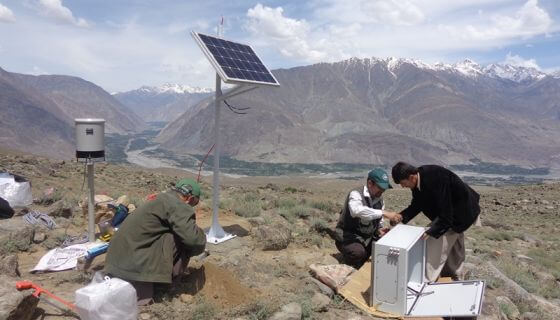 The "Early Flood Warning System," which will provide precise information about floods and assist to avert the loss of life and property in the future, is now being acquired by the government.
The GLOF-II officials informed the committee that they geographically operate in 10 districts of Gilgit Baltistan (GB) and 8 districts of Khyber Pakhtunkhwa (KP), and that their main tasks include issuing flood warnings, setting up safe zones and community-based disaster risk management centres, educating the local population, and building gabion walls and irrigation channels to lessen the effects of flooding.