Telenor is a Norwegian state owned multinational telecommunication company that has network connectivity in 8 countries. It is one of the oldest networks since it was founded in 1855 and in 2004 Telenor was awarded the GSM licence to operate the mobile network in Pakistan. Telenor is the network with so many great calls, sms, and internet packages.
3 Ways To Check Balance of Telenor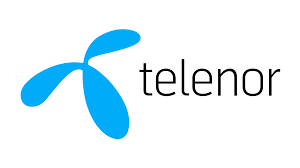 Telenor balance inquiry could be done in several ways, some processes might be a little time taking while others could be very quick. So, if you are a new user of Telenor who does not know much about the network or you are someone who often forgets the code to check the balance, then we are here to guide you regarding this matter by telling you 3 easiest ways to check your balance:
Check Balance Through Code/SMS
Check Balance Through Customer Service
Check Balance Through My Telenor App
Check Telenor Balance through Code/SMS:
One of the quickest ways to check your balance is by using the code. Follow the steps mentioned below :
Open the call log of your phone.
Go to the keypad option.
Dial *444# and tap on the call icon.
Wait for a few seconds and you will see a message pop up on your mobile screen that will show you your current balance and its expiry date.
This method will cost PKR 0.24 + Tax.
Additional Codes
| | |
| --- | --- |
| Type | Inquiry Codes |
| Balance | *444# |
| Internet MBs | *999# |
| Minutes | *222# |
| SMS | *111# |
The inquiry codes will cost PKR 0.24+ TAX from your telenor account.
Check Balance Through Customer Service
You can call the Telenor customer service number 345 to know about your current balance. The helpline number is reachable 24/7 so you can contact any time to know about your current credit. The computer operator will guide you about the process once you call on the given number and you can also talk to the operators who will help you with your issues regarding the network. You will be charged PKR 2+ Tax on each call.
Check Telenor Balance Through The My Telenor App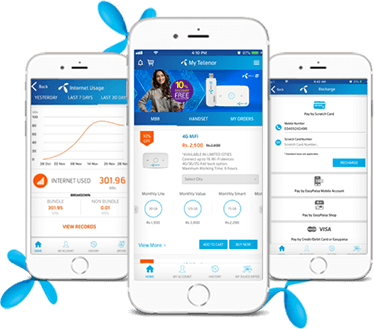 Another easy, quickest, and free of cost way is to download the Telenor app from Google Play Store or Apple Store. The Telenor app has so many features including the balance checking feature, it includes:
Recharge or Load
Offer activation
Postpaid bill payment
Easy card purchasing
Online customer support service
Balance sharing
Making your own offer
Daily free MBs by opening the app
Balance and history tracking
Free bonuses
Specific deals
To get all the benefits you need to download the app by the following procedure:
Go to the Apple or Play store, search My Telenor App and download the app.
Launch the app on your phone.
The app will show you two options either to use your number to log in or if you are a non-telenor user you can log in by providing some information.
Now you have to enter your number on the Telenor network to create your account and enjoy all the benefits of the app.
FAQs
How can we check the balance of Telenor?
Ans. Telenor balance inquiry can be done in three ways through code/SMS, customer service, or My Telenor App.
What is the code to check the balance in Telenor?
Ans. You can check Telenor Balance by dialing *444#.
What is the cost to check the Telenor account balance through code?
Ans. This method costs PKR 0.24 + tax.
How can you check the Telenor balance without any cost?
Ans. For balance inquiry without any cost, download the My Telenor App. You can check your account balance along with many other features.
Is the app available for android and apple users?
Ans. My Telenor App is available on both App Store and Play Store.
Connecting People
Telenor has been connecting people with its amazing packages and low rates. With the history of providing packages like 3G and 4G, the SMS and call packages are also at a very low rate. You can enjoy long gossip without the stress of expensive call rates.