Ufone is a Pakistani network service provider that has been facilitating citizens for many years. It is the only network that works properly in villages too, where other networks cannot catch enough signals.
How To Share Balance in Ufone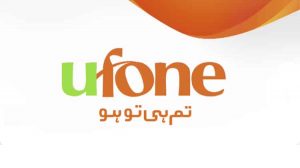 In this article, we have shared 2 easy methods to share balance from your Ufone sim to another Ufone sim.
1. Ushare – You Share
Ufone Prepaid customers can now share their balance with each other on service charges of PKR 4 + tax.
Share your Ufone balance in a simple 2 steps process:
Dial *828*recipient number*amount you want to share# and press the send button. e.g. *828*03330000000*10#
In just a few seconds, you will be prompted with: Reply with 1 to transfer PKR 10 to 0333xxxxxx.
2. My Ufone App
Another way to share your Ufone balance is through My Ufone App, which you can easily find on Apple or Play stores.
Open the app and to the balance sharing option.
Enter the recipient's number and the amount of balance you want to share.
Select proceed to complete your balance transfer.
Terms & Conditions
Ufone customers who have consumed a balance of more than PKR 150 from their numbers will be able to avail Ushare service.
Customers will only be able to make a maximum of 4 transactions in one day.
Transfer from PKR 10 to PKR 600 for PKR 4.78+Tax.
The maximal amount of balance that you can share among Ufone subscribers is limited to PKR 600/- for a single transaction.
FAQs
Below are some queries that the general public is usually concerned about while sharing the balance of Ufone.
Q. How to transfer the balance from Ufone to other networks?
A: The Ushare service only works with people having a Ufone network. That is, you can not transfer the balance from Ufone to any other network.
Q. Can we share the balance of the Ufone super card as well?
A: No, you can not share the balance/credit of ufone super cards.
Q. Is there any limit on transactions?
A: With the Ufone balance share service, a maximum 4 transactions are allowed per day.
Q. Is there any limit on the amount of balance sharing?
A: Yes, via ushare, you can share a maximum of only PKR 600 per transaction. To share more than PKR 600, you need to start a new transaction.
You Care You Share
Help your loved one in need by sending them your love in the form of SIM credit
Also Read: