Zong is Pakistan's second-largest GSM mobile service and in terms of subscribers, it is Pakistan's third-largest network service provider. Zong through its services and packages has gained good popularity among its users. Another important service that Zong has is balance sharing so if any of your friends do not have enough credit you can help them anytime by sharing some of the balance you have with them.
How To Share Balance in Zong 2023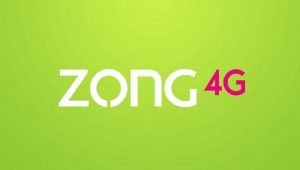 In this article, we will tell you the ways to share Zong balance with your loved ones easily and quickly. However, there are several balances that you can not transfer, which are mentioned below:
| | |
| --- | --- |
| NON TRANSFERABLE BALANCE | TRANSFERABLE BALANCE |
| FAT- built-in balance/ HandSet Balance | Voucher Card |
| Built-in Balance of Golden/BYN numbers. | Zong Load – E Pin |
| Auto Load/Loan | Already Shared Balance |
| Promotion amount redeemed Balance & reimbursed balance | Online Recharge |
1. Zong Yaari Load
With Zong Yaari Load, you can transfer your balance with your friends, or you can also request them to send you the balance at the time of need because a friend in need is a friend indeed.
The code For Zong Balance Transfer is *828#
The code For Zong Balance Request is *829#
Follow the instructions after dialing the code to help a friend or to get help from a friend. However, note that if you want to successfully perform a balance share transaction, you must have a minimum recharge of PKR 5.62 in your account.
Steps to Share Your Zong Balance
Dial the code *828#.
Enter the recipient number to which you want to send the balance.
Then enter the amount you want to transfer.
Reply with 1 to confirm the transfer.
Terms And Conditions
This service is only for prepaid customers. (Receiver and sender both).
Minimum transferable amount: PKR.10/-.
Maximum transferable amount: PKR.200/-.
Users should have PKR.5/- minimum remaining balance in their account after Yaari Load.
The service is not available for Dealer/Employee/Franchise/Dealer & Franchise families tariffs & Service tariff package.
Customers can make 5 transactions per day.
Charges of Zong Balance Share
As of May 2023, the balance share code for Zong incurs a charge of PKR 5.
2. Balance Share Through Zong App
You can download the Zong App from the Play Store or Apple Store and utilize the Zong Yaari load option from there too.
FAQ's
Q. How to transfer balance from Zong to other networks?
A: Through Zong Yaari, you can only send the balance to a friend or family using the same cellular network. You cannot share the balance from zong sim to other networks as of now.
Q. Is the service available on postpaid packages?
A: The service is only available to prepaid packages, not on postpaid packages.
Q. What are the charges of requesting the balance in Zong?
A: There are no service charges for requesting the balance from a friend or family.
Q. Can I share all of my remaining balance?
A: A user must have PKR 5 remaining in their account after Yaari Load.
Q. How many transactions can I make per day?
A: Customers can make a total of 5 transactions per day.
Q. What is the maximum transferable amount?
A: The maximum amount you can transfer is PKR 200.
Also Read: