The Lavish Nikkah ceremony of Muhammad Junaid Safdar with Ayesha Saif Khan took place in London.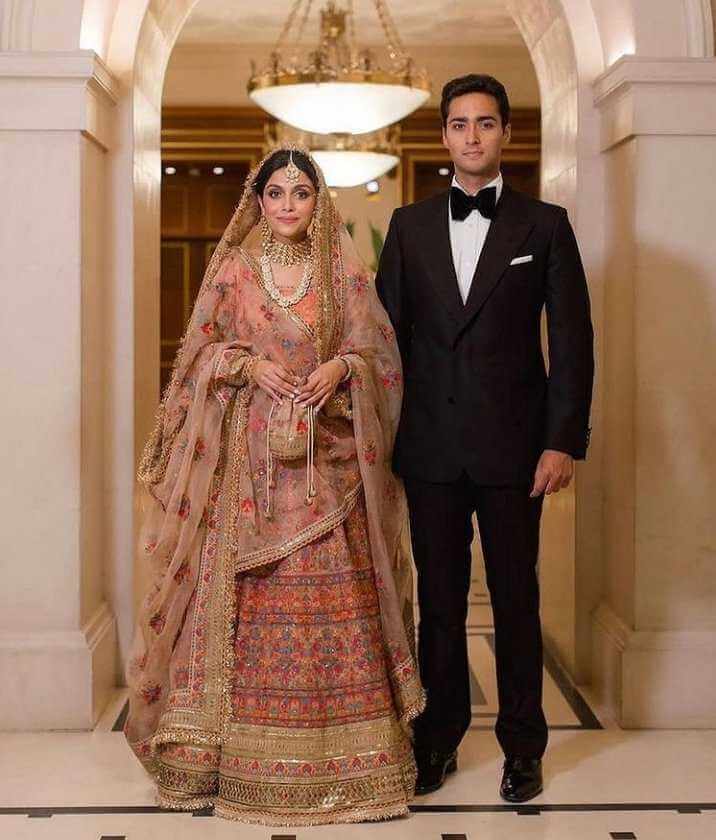 Wedding bells were heard in London as Junaid Safdar tied the wedding knot with Ayesha Saif Khan on Sunday, 22nd August 2021. The entire social media had been eagerly waiting to catch on the spotlights of the wedding ceremony. Keep reading below to have a look at the stunning couple and know the details of the entire event.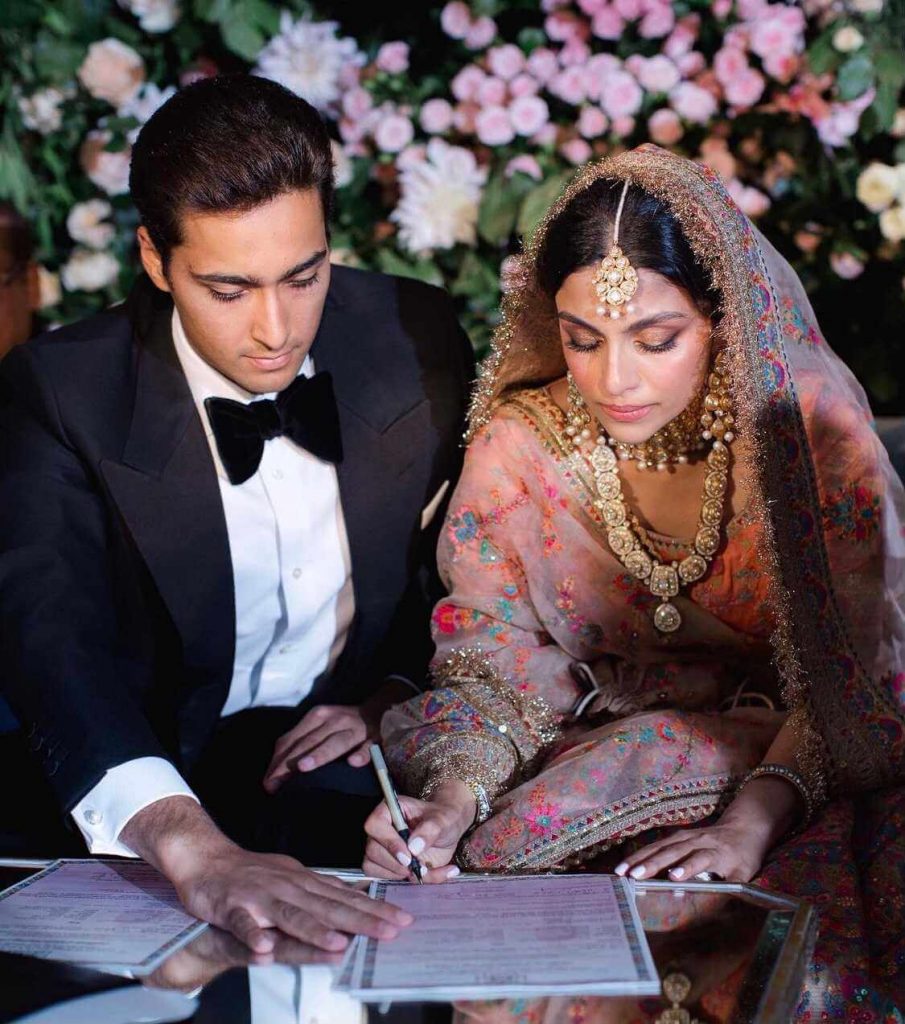 Ayesha Saif Khan is the daughter of the PML-N chief's close aid Saifur Rahman Khan. The bride looked stunning in the wedding attire. It was a gorgeous pink and gold lehenga intricately designed by a well-reputed Indian designer Sabyasachi. She chose to wear her hair in a neat bun and the traditional gold jewelry complimented the dress quite well. The groom was dressed in a tuxedo whose designer is still kept confidential.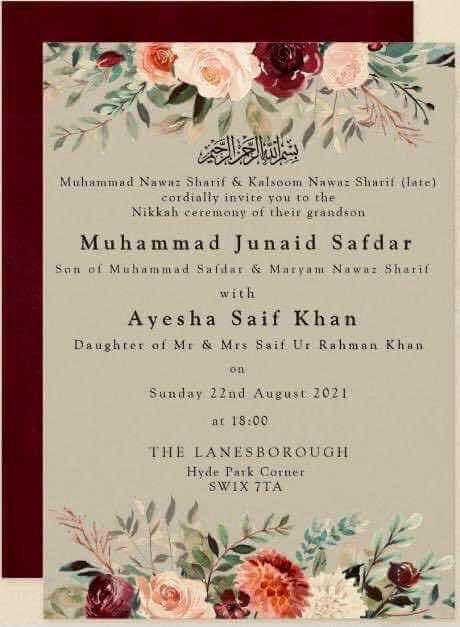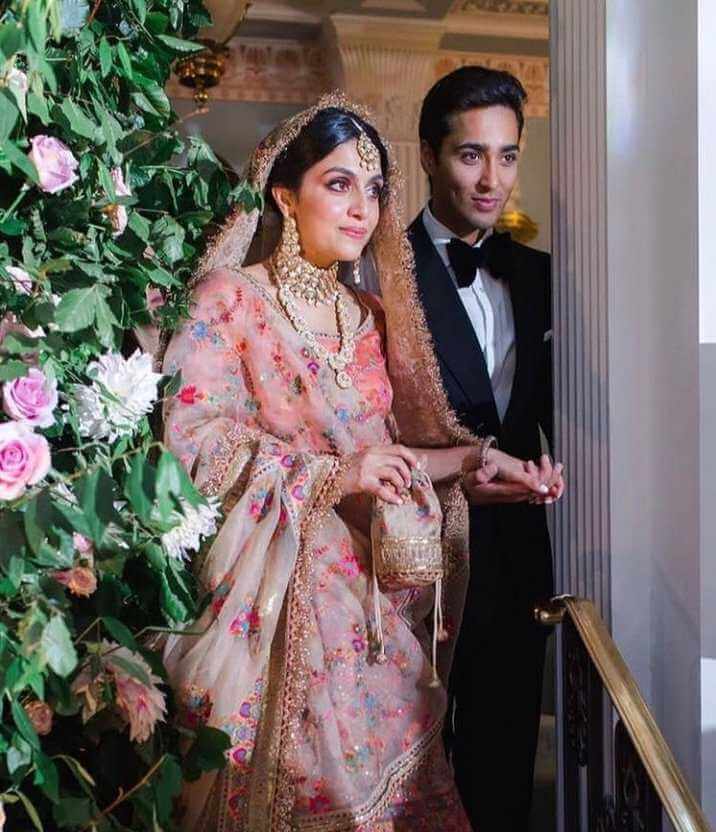 This Nikkah was an exclusive and intimate event conducted at The Lanesborough, a luxury hotel in Knightsbridge. It was held with full pomp and splendor and attended by many high-profile guests.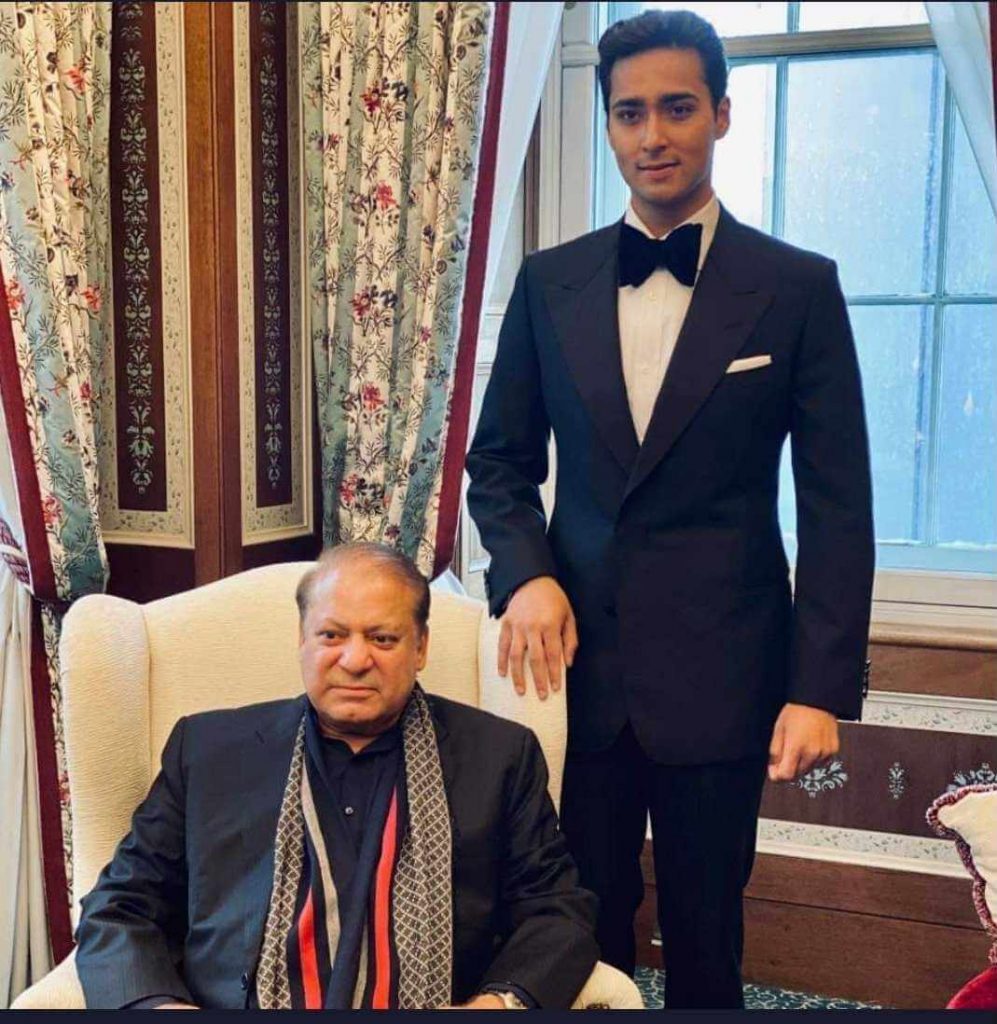 From the pictures, we see some famous faces who attended this Nikkah ceremony. Former Prime Minister and Grandfather of Junaid Safdar, Nawaz Sharif attended the ceremony. Both the parents of the groom, Safdar Awan and Maryam Nawaz were part of the wedding through a video call.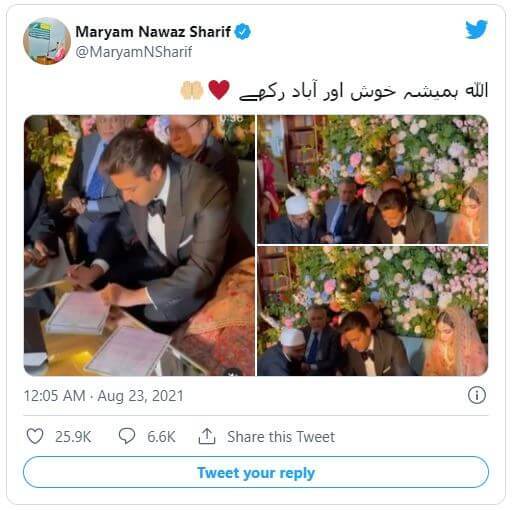 Maryam wished the couple well. She tweeted out pictures of Junaid and Ayesha from the ceremony, writing "Allah hamesha khush aur aabaad rakhey [May God always keep you happy and prosperous]."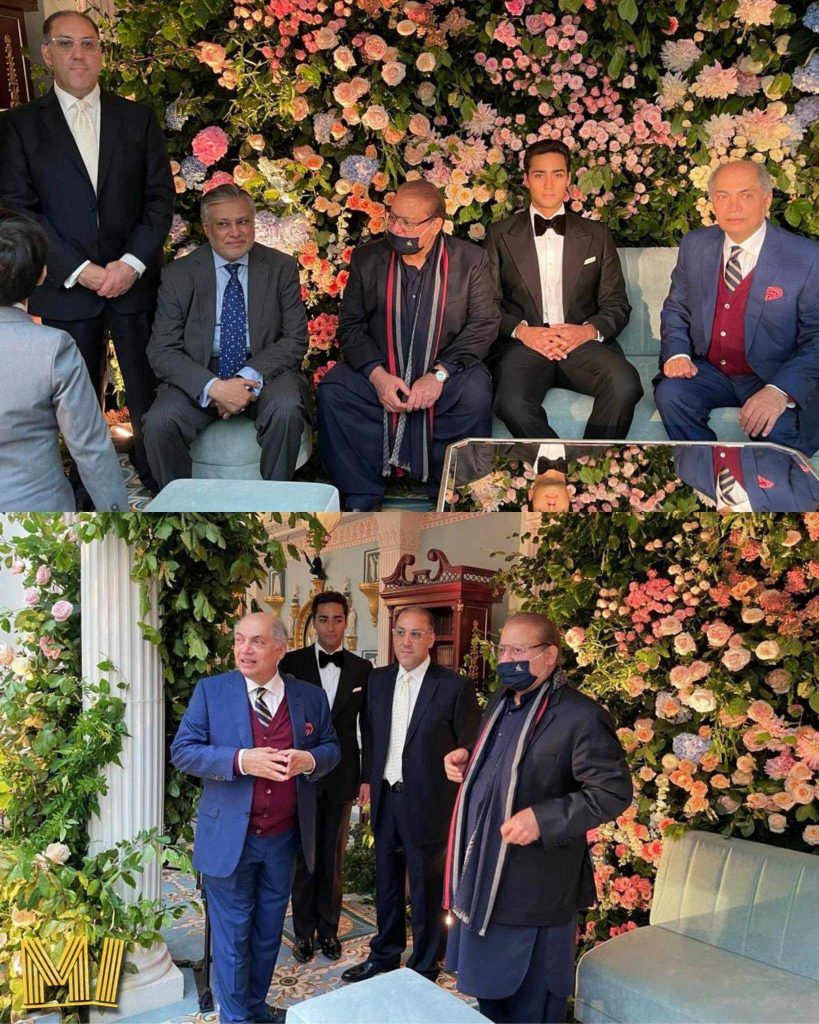 Former Finance Minister, Ishaq Dar and PML-N supremo Nawaz Sharif were seen sitting right beside the groom throughout the ceremony. The groom's uncle Hassan Nawaz was also part of the ceremony and became a witness to the Junaid Safdar's Nikkah.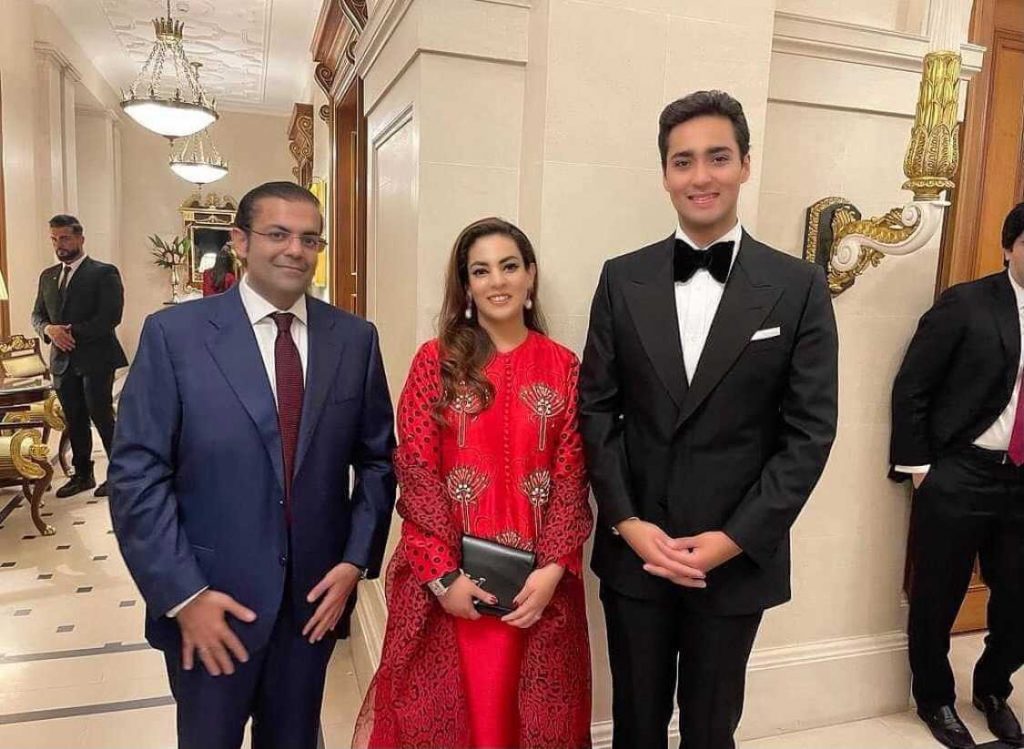 The wedding was also attended by Shahbaz Sharif's son Suleiman Shahzain and his wife Zainab Suleiman.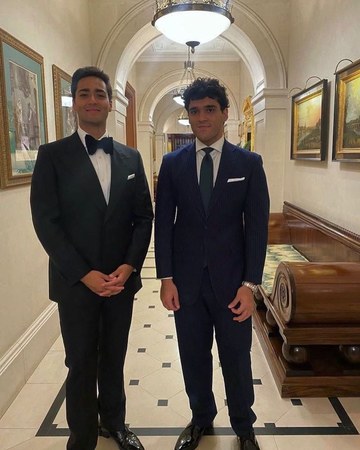 Junaid Safdar's cousin Zayd, son of his maternal uncle Hussain Nawaz, also posted a picture with him on Instagram.
Meanwhile, the Sharif family's Jati Umra residence in Lahore was also decked with traditional wedding lights during the wedding days.