Image Credit: The Jungle Lounge
Jungle Lounge has a unique theme that can surely increase your happy hormones. The unique and immersive dining experience in a jungle-themed ambiance. 
Jungle Lounge has combined nature with modern aesthetics that create a serene and relaxing atmosphere for customers. 
Along with an indoor dining facility, Jungle Lounge also has a spacious outdoor dining facility providing you a refreshing setting for all sorts of celebrations. Let's look at the menu to know more about Jungle Lounge.
Ala Carte Menu of Jungle Lounge Islamabad
Let's have a look at the ala Carte menu of the Jungle Lounge Islamabad. It has Pakistani, Chinese, Thai, and Italian dishes on the menu.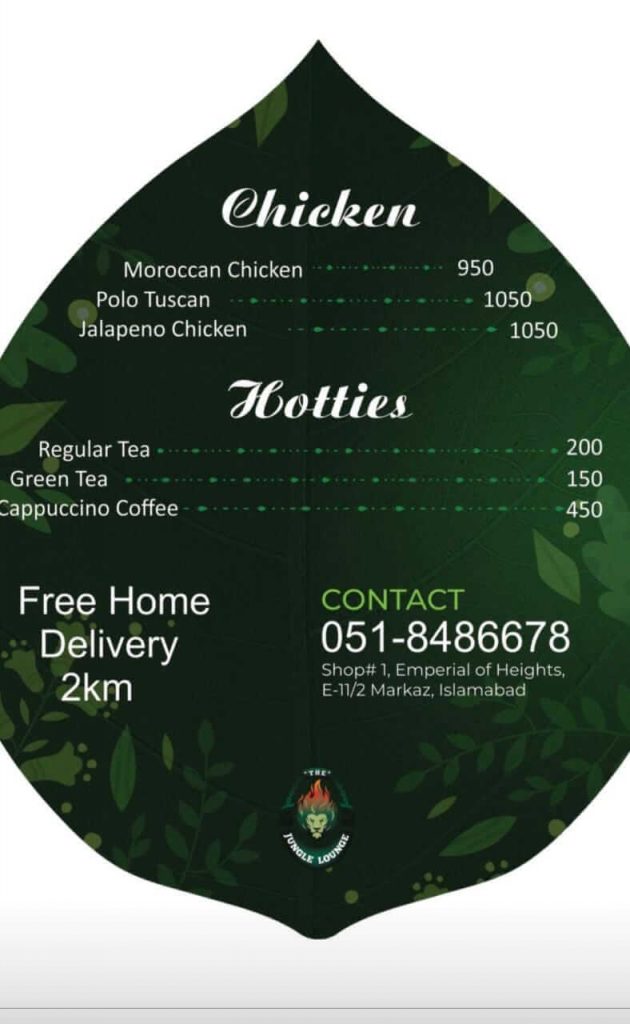 Ambiance of Jungle Lounge Islamabad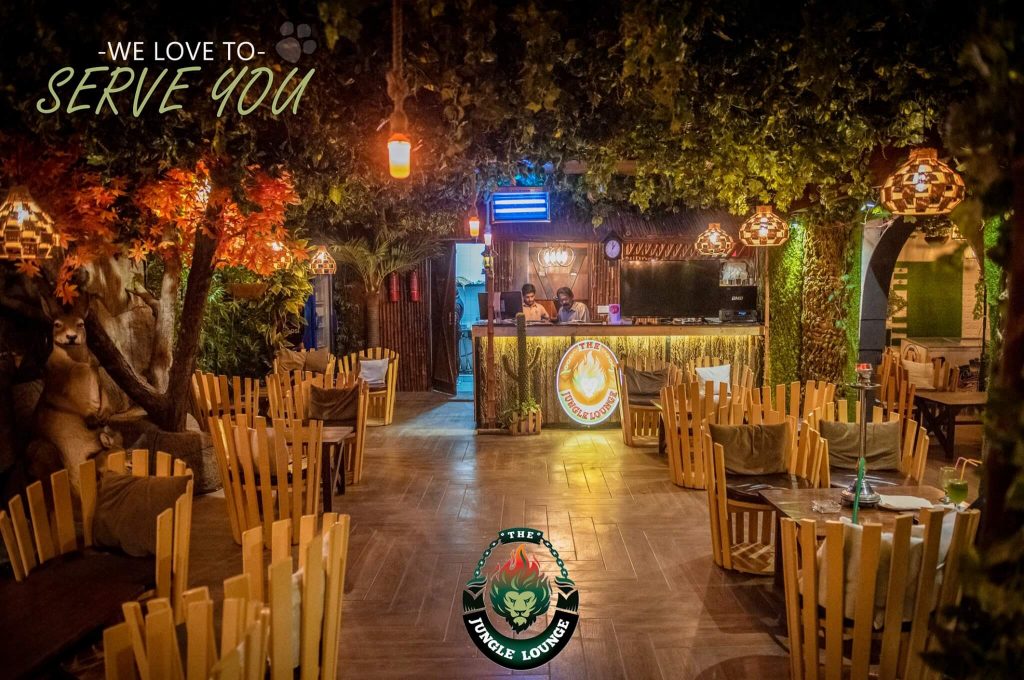 Opening Hours of Jungle Lounge Islamabad
Monday to Sunday: 10:30 AM to 2:00 AM
Address of Jungle Lounge Islamabad
Services Society FECHS E 11/2 Markaz, Islamabad.
Contact Number of Jungle Lounge Islamabad