Kababjees has innovated the ideas of cafes in Pakistan by introducing the first ever Horror Cafe.The idea is both unique, innovative, hysterical and includes various scary characters. You can fulfil the nightmares of your dreams in this cafe. The name of the restaurant is Horror Cafe and it has grabbed the attention from the public ever since. Brace yourself for a fun filled lunch or dinner experience. The restaurant claimed to have the best dining experience for your friends and family.
Ambiance of Horror Cafe
Address: 6 F, Mohammad Ali Society Muhammad Ali Chs (Machs), Karachi.
Contact Number: 021-111666111
Services: Dine In, Takeaway
Menu of Horror Cafe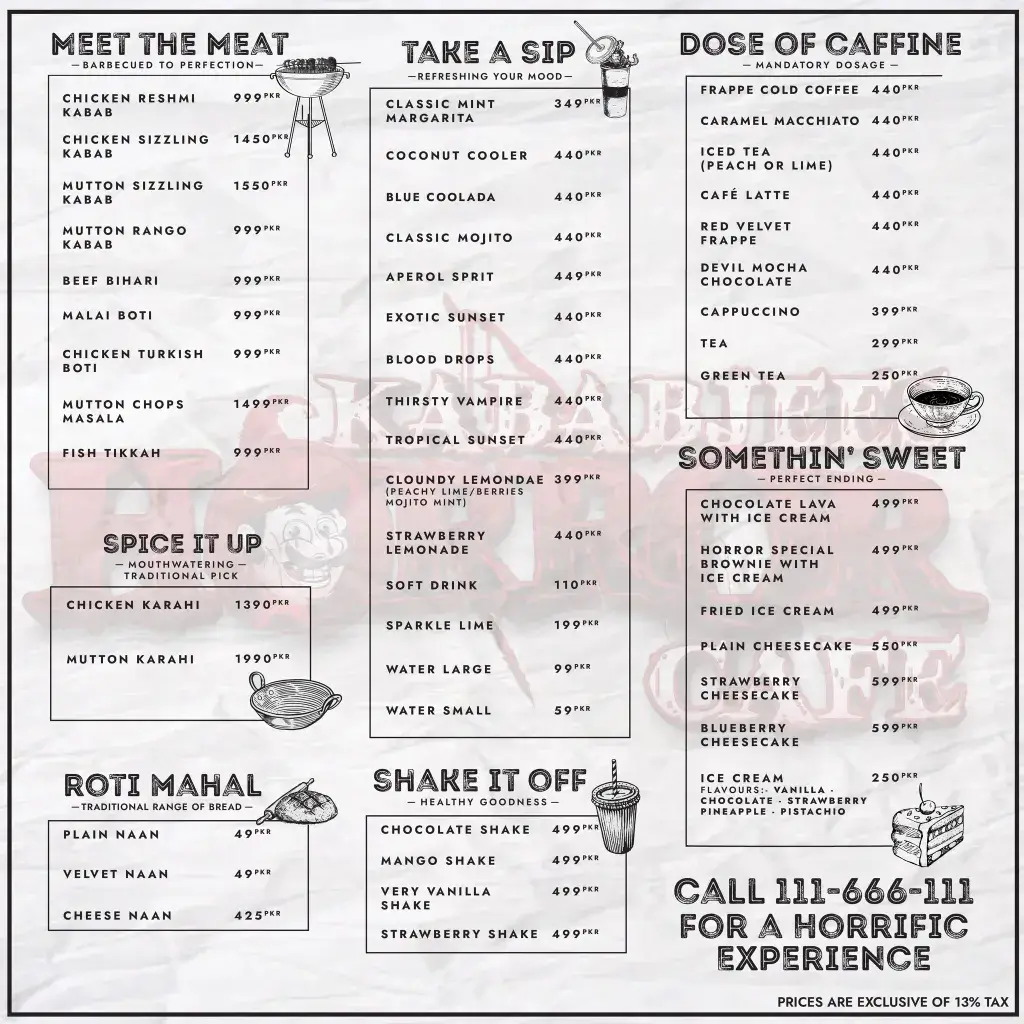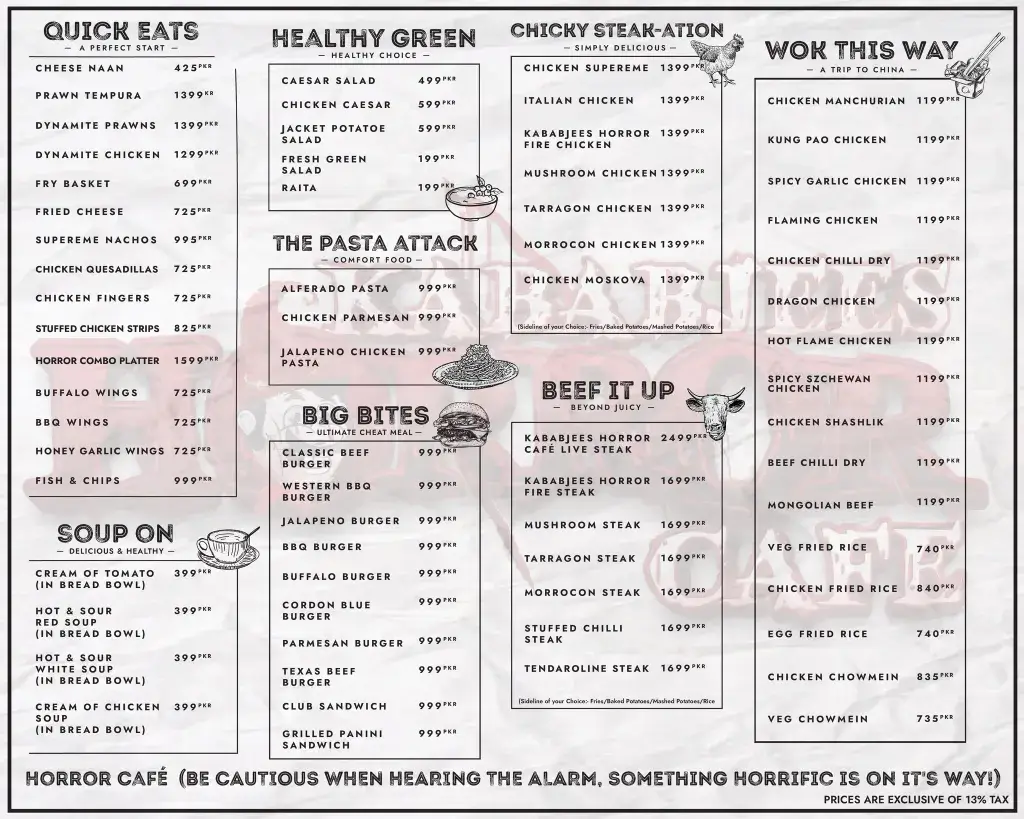 Let the Fear Spook You!
Visit the Cafe today and enjoy the new theme with your friends and family. The restaurant has great food so you will like almost everything on the menu. Visit the cafe and let the fear spook you out.