A Pakistani professional team that represents the City of Gardens Lahore. The city is known for its rich culture and lively atmosphere. Lahore Qalandars is the title given to the team because the team has a very high spirituality for cricket. Lahore Qalandar is one of the most loved teams by the citizens of Pakistan, no matter what city you belong to you will always have a little space in your heart for Lahore Qalandars because of the chairman of the team Fawad Rana. The name was considered because it depicts the Sufi culture of Lahore and it is all about peace, love, and tolerance.
The team Lahore Qalandar is owned by QALCO, which is a Qatari company and through PSL and Lahore Qalandar the message of Love, Peace, and tolerance has been expanded to Qatar as well. Lahore Qalandar is going to play 19 matches in their home ground because a total of 19 matches will be held in Lahore for PSL season 7.
Lahore Qalandars Squad for PSL 7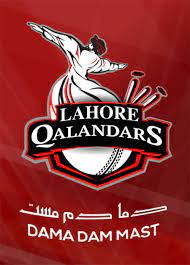 The Lahore Qalandar squad 2022 for Pakistan Supreme League season 7 has been finalised and we are as much excited as you are to know the names of those team members that will be playing for us in PSL season 7.
| | | |
| --- | --- | --- |
| Player Name | Role | Category |
| Shaheen Afridi | Bowler | Platinum |
| Rashid Khan | Bowler | Platinum |
| Fakhar Zaman | Batsman | Platinum |
| Muhammad Hafeez | All-rounder | Diamond |
| Haris Rauf | Bowler | Diamond |
| David Weise | All-rounder | Diamond |
| Abdullah Shafique | Batsman | Gold |
| Phil Salt | Wicket Keeper | Gold |
| Harry Brook | Batsman | Gold |
| Sohail Akhtar | All Rounder | Silver |
| Zeeshan Ashraf | Batsman | Silver |
| Ahmad Daniyal | Bowler | Silver |
| Kamran Ghulam | All-rounder | Silver |
| Dean Foxcroft | All-rounder | Silver |
| Samit Patel | All-rounder | Supplementary |
| Maaz Khan | Bowler | Emerging |
| Zaman Khan | Bowler | Emerging |
| Syed Faridoun | Bowler | Supplementary |
Unfortunately, Lahore Qalandars has not been able to win PSL up till now but with such a good team you never know, maybe Lahore Qalandars will get the title of PSL 7 champions this time. Set your work schedule likewise, and do not miss any single match of your favorite team. After all, PSL has become like a festival for the people of Pakistan and their love for cricket has never been a hidden case.
Are You Ready?
Are you ready to encounter the magical series of matches of Pakistan Supreme League because we are and we can't wait to see those amazing and full of suspense and thrill matches that will be played by the Pakistan Cricket Team. Let's pray and hope for Lahore because we all are rooting for Fawad Rana this time.