Welcome to the Brands Lawn Sale 2023 in Pakistan! Get ready to revamp your wardrobe and elevate your style without breaking the bank. This year's sale promises to be the hottest shopping event, bringing you exclusive deals and amazing discounts on a wide range of lawn collections from your beloved fashion brands.
Top Lawn Sales on Brands 2023 in Pakistan
Let's have a look at the brands that are currently offering lawn sales in Pakistan.
Khaadi
Ethnic
Limelight
Beechtree
Saya
Ego
Sapphire
Gul Ahmed
Khaadi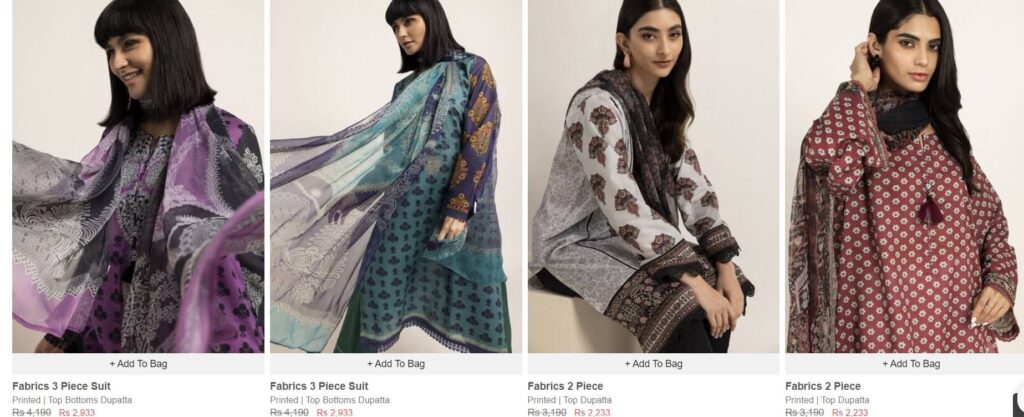 Khaadi is offering 50% off on selected articles. Khaadi sales often create a buzz by promoting the latest trends, showcasing new arrivals, and encouraging customers to explore a diverse range of styles and designs. The brand utilizes various marketing channels to announce and promote these sales, including social media, email newsletters, and advertisements, generating excitement and driving foot traffic to their physical stores and online platforms.
Overall, Khaadi sales provide an excellent opportunity for customers to grab stylish and high-quality clothing and accessories from a reputable fashion brand at discounted prices.
Ethnic
Ethnic is also offering up to 50% off on their selected articles. They offer a variety of stylish clothing options, from contemporary to traditional designs, all at fantastic discounted prices.
Customers can browse through a wide selection of fashionable styles, including ready-to-wear and unstitched designs, for both women and kids, all available at their favorite prices. This allows individuals to enhance their personal style without overspending.
Limelight

Limelight is another brand that is offering up to 40% off on selected items. Limelight is a well-known clothing brand based in Pakistan. Limelight has gained popularity for its trendy and fashionable apparel, catering to a diverse range of consumers seeking stylish clothing options. The brand offers a wide variety of clothing items, including ready-to-wear outfits, unstitched fabric, accessories, and footwear.
BeechTree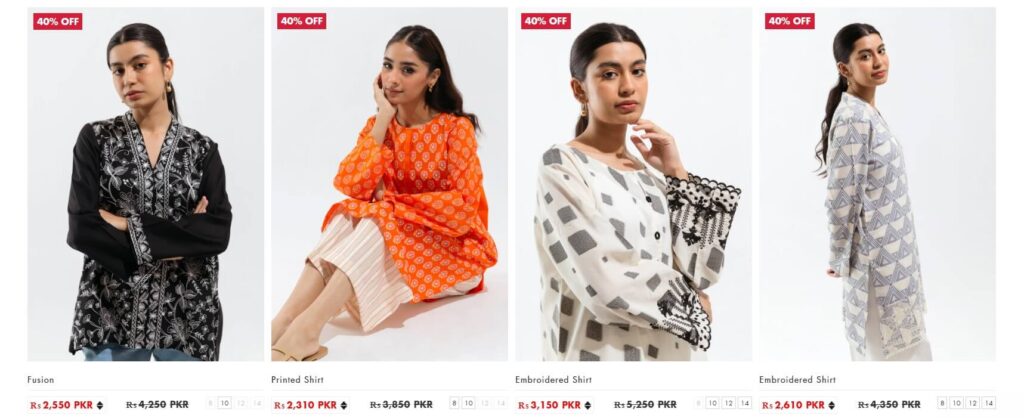 Beechtree is offering 40% off on various selected items. It is renowned for offering contemporary and stylish ready-to-wear clothing for women. The brand is known for its modern designs, vibrant colors, and high-quality fabric. Beechtree's collections often feature a mix of traditional and modern aesthetics, catering to a wide range of preferences.
Saya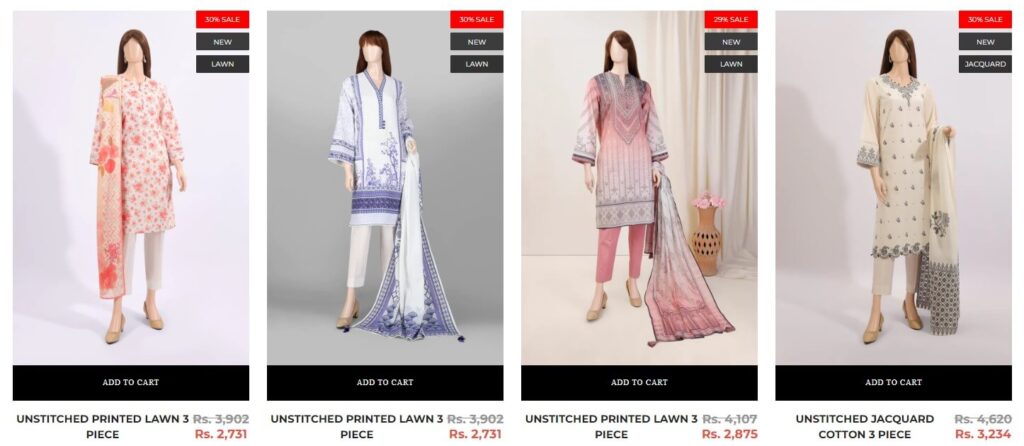 Saya is another brand that has been offering end-of-season sales of up to 30% to 50% off on various articles. The brand is known for offering a diverse range of clothing options, including ready-to-wear outfits, unstitched fabric, and accessories for both men and women. Saya focuses on combining modern style with comfort, making it a favorite among fashion-conscious individuals.
EGO
Ego is offering 30%, 50%, and 20% on its selected items. The brand caters to diverse preferences, providing a variety of outfits such as kurtas, tops, bottoms, and dresses. Ego is particularly popular for its fusion of Eastern and Western styles, allowing individuals to express their unique fashion sense.
With a focus on providing stylish and comfortable clothing at affordable prices, Ego has gained a loyal customer base and has expanded its reach through various retail outlets and an online presence.
Sapphire

Sapphire is offering up to 50% off on various articles. Sapphire offers a diverse range of clothing options, including ready-to-wear dresses, unstitched fabric, accessories, and footwear. Their collections often encompass a fusion of traditional and modern elements, showcasing a wide array of designs, patterns, and color palettes.
GulAhmed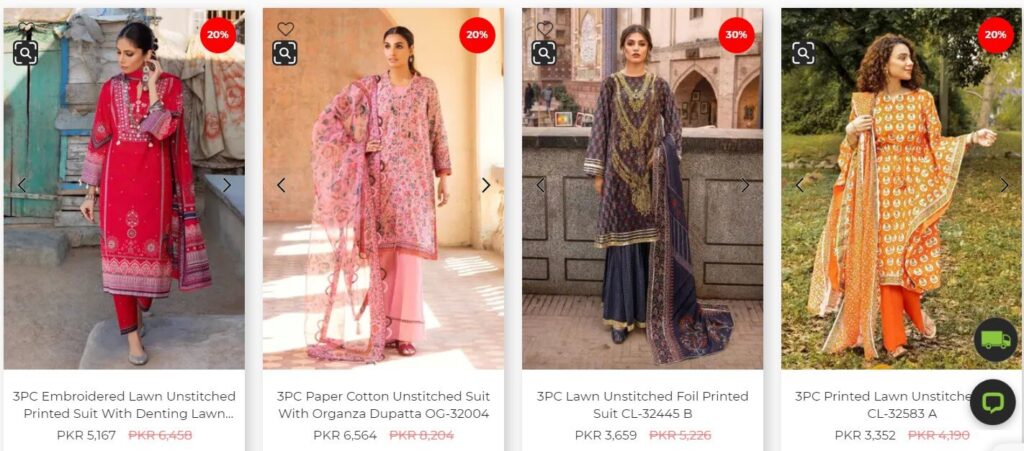 Gul Ahmed is offering up to 30% off on selected articles. The brand offers a diverse array of textiles, including unstitched and stitched fabrics, ready-to-wear clothing, accessories, shoes, and home textiles. Gul Ahmed is renowned for its vibrant and elegant designs, incorporating a blend of traditional and contemporary styles.
Their textile products are often made from high-quality materials, including cotton, lawn, silk, chiffon, and more. The brand releases seasonal collections, often showcasing the latest trends and designs that appeal to a broad spectrum of customers.