The women of Pakistan are very much interested in Makeup as of the women of any other country. A woman's confidence and self-esteem can increase by using makeup to improve her look and draw attention to her best qualities. When a woman feels more attractive and put together, it can have a good impact on her attitude and outlook on life. Moisturisers, sunscreens, and antioxidants are a few substances included in cosmetics that can help the skin's health and look. Women can get both aesthetic and skin care benefits from using these products in their makeup routine.
Makeup Brands in Pakistan
There are many makeup brands that are popular in Pakistan. Some of the good quality and reasonable makeup brands in Pakistan include:
| | |
| --- | --- |
| Makeup Brands in Pakistan | Price Range |
| Luscious Cosmetics | PKR 900- PKR 3000 |
| Masarrat Misbah Cosmetics | PKR 1000- PKR 6000 |
| Miss Rose Cosmetics | PKR 400- PKR 17,000 |
| Medora of London | PKR 500- PKR 2000 |
| Sweet Touch London | PKR 1000- PKR 4000 |
| Rimmel London | PKR 1000- PKR 5000 |
| Maybelline New York | PKR 1200- PKR 5000 |
| Revlon | PKR 2000- PKR 6000 |
| MAC Cosmetics | PKR 3000- PKR 9000 |
| Huda Beauty | PKR 2500- PKR 6000 |
The goods available from these cosmetics companies include foundation, concealer, lipstick, eyeshadow, mascara, and more. In Pakistan, they are offered at numerous beauty counters and online retailers.
Luscious Cosmetics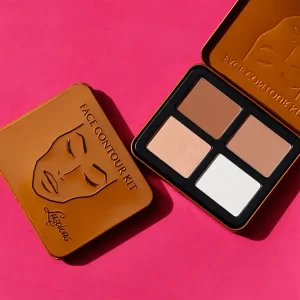 Luscious Cosmetics sells a variety of top-notch cosmetics. Mehrbano Sethi established the company in 2007 with the goal of developing a range of makeup that was both cost-effective and effective. Due to its cutting-edge, fashionable products and dedication to using only the best materials, Luscious Cosmetics has gained popularity both in Pakistan and beyond.
Products of Luscious Cosmetics
Lipsticks
Foundation
Mascara
Brushes
Blushes
Eye Shadows
The price of Luscious Cosmetics ranges from PKR 900 to PKR 3000.
Massarat Misbah Makeup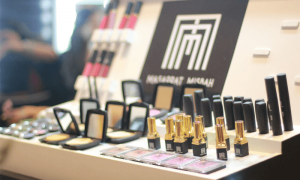 It goes without saying that Massarat Misbah makes some of the finest makeup available. Their products can help you appear your best for any occasion, whether it's bold and glamorous or subtle and natural. Their cutting-edge formulas are made to last, giving you hours of usage without sacrificing quality. 
You can play with various looks thanks to the broad variety of colours and textures available in their lipsticks, foundations, eye shadows, and mascaras. The makeup brushes are simple to use and kind to the face because they are made with high-quality synthetic fibres. Additionally, their packaging is 100 percent recyclable and ecologically friendly.
Products of Massarat Misbah
Foundations
Lipsticks
Eye Shadow
Blushes
Mascara
Powder
Skin Care
The price of Masarrat Misbah Makeup ranges from PKR 1000 to PKR 6000.
Miss Rose Cosmetics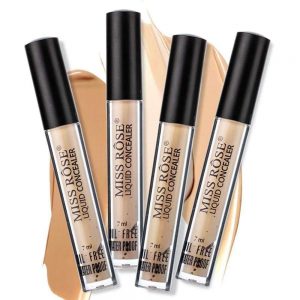 In 1985, Miss Rose Cosmetics was established in the US. Since then, numerous nations, including China, Pakistan, and the United Arab Emirates, have adopted it as a well-known brand. Miss Rose Cosmetics takes pleasure in providing premium makeup at competitive costs. The company only uses premium components in its goods, and rigorous testing is done to guarantee their effectiveness and safety. Products from Miss Rose Cosmetics are renowned for being reasonably priced, making them available to a variety of customers.
In general, Miss Rose Cosmetics is a well-known cosmetics line that provides a variety of reasonably priced beauty products with an emphasis on quality and accessibility.
Products of Miss Rose Cosmetics
Foundations
Lipstick
Mascara
Eye liner
Face Powder
Concealer
Skin Care
Tints
Blushes
EyeShadow Palette
The price of Miss Rose Cosmetics ranges from PKR 400 to PKR 17,000.
Medora of London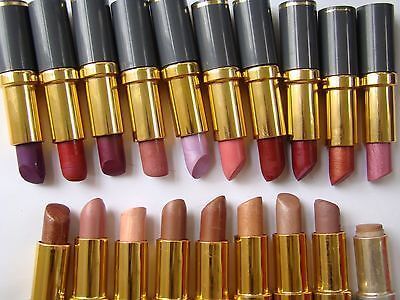 The high-end cosmetics and skincare line Medora of London uses only natural components. The company sells a range of treatments and cosmetics, from lotions and anti-aging serums to foundation and blush. They never try their products on animals, and none of their products contain any harsh chemicals or fillers. For the finest outcomes, Medora of London combines cutting-edge formulas with organic ingredients. 
Every skin condition and beauty appearance can be accommodated by Medora of London, which offers everything from hydrating face creams to long-lasting foundations. Their products are made to provide a lovely finish while nourishing and protecting the face.
Products of Medora of London
Lipsticks
Eyeliner
Nail Polish
Face Powder
Skin Care
Personal Care
The price of Medora of London ranges from PKR 500 to PKR 2000.
Sweet Touch London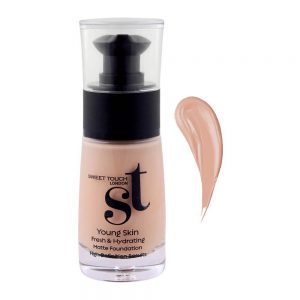 Luxury cosmetics company Sweet Touch London takes great pleasure in its dedication to excellence, innovation, and client satisfaction. Evelyn Sweet, a licensed makeup artist, founded the business, which now boasts a large variety of lipsticks, eyeshadows, blushes, primers, and other cosmetics. 
Each and every one of Sweet Touch London goods is made to give you a flawless, smooth appearance that lasts the entire day. Additionally free from animal testing and made from natural ingredients, the products are secure and kind to the skin. Sweet Touch London has a devoted following of both beauty enthusiasts and pros thanks to its meticulous attention to detail and stunning colour palette.
Products of Sweet Touch London
Matt Lipstick
Liquid Lipstick
Nail Polish
Eyeshadow Palette
Skin Care Products
The price of Sweet Touch London ranges from PKR 1000 to PKR 4000.
Rimmel London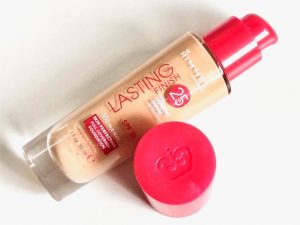 British cosmetics company Rimmel London was established in 1834. It is renowned for both its extensive selection of reasonably priced and excellent makeup and beauty products as well as its classic advertising campaigns with models like Kate Moss and Georgia May Jagger. Makeup lovers frequently choose Rimmel London because of its extensive selection of foundations, eyeshadows, mascaras, lipsticks, and other cosmetics. 
The brand is renowned for its "London Style," which features daring styles and bright colours. Rimmel London takes pride in providing products that are easy to use, suitable for all skin types, and inexpensive, making it the go-to brand for consumers searching for a quick beauty fix.
Products of Rimmel London
Lipsticks
Blushes
Foundations
Eyeshadow Palette
Skin Care
Primer
The price of Rimmel London ranges from PKR 1000 to PKR 5000.
Maybelline New York
Since 1915, Maybelline New York has been the go-to cosmetics brand for countless women all over the world. Maybelline offers a wide variety of cosmetics, including foundations, eyeshadows, lipsticks, and mascara. With the use of its products, women can look and feel as attractive and confident as possible. 
Since decades, Maybelline has developed looks that set trends and it continues to be the industry leader in both innovation and beauty. Maybelline provides the ideal product to help you present your best face, whether you want a modest everyday makeup look or something more glitzy.
Products of Maybelline New York
Foundation
Concealer
Lashes
Mascara
Lipsticks
Eyeshadow Palette
Eye liner
The price of Maybelline London ranges from PKR 1200 to PKR 5000.
Revlon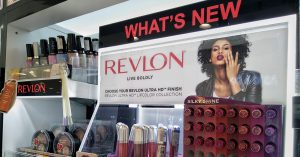 For many years, clients have been receiving high-quality makeup and cosmetics from Revlon, a well-known brand in the global beauty industry. Revlon is a popular beauty brand with a distinctive red and white logo that is known for its extensive line of foundations, lipsticks, eyeshadows, and other cosmetics. 
The company is dedicated to offering items that are of the highest calibre, are reasonably priced, and have undergone safety testing. No matter what their skin tone or facial features are, Revlon is devoted to making all of their clients look and feel their best. For the past few decades, Revlon has been the brand of choice for many beauty enthusiasts, offering a variety of products and hues to suit any individual.
Products of Revlon
ColorStay Foundation
Super Lustrous Lipstick
ColorStay Liquid Eye Pen
PhotoReady Primer, Shadow + Sparkle
Ultra HD Matte Lipcolor
ColorSilk Hair Color
PhotoReady Concealer
Revlon Kiss Cushion Lip Tint
Mega Multiplier Mascara
Charlie Perfume
The price of Revlon ranges from PKR 2000 to PKR 6000.
MAC Cosmetics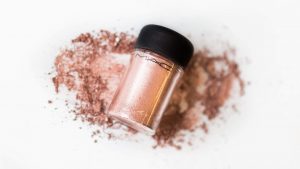 With its high-quality products and cutting-edge marketing strategies, Mac Cosmetics has emerged as one of the most recognisable names in the cosmetics industry. Mac Cosmetics was initially just a small makeup business with an emphasis on bringing professional makeup artistry to regular people. Currently, Mac Cosmetics is a leading brand in the cosmetic industry with a huge selection of goods and services.
The company is renowned for its iconic collections and partnerships with well-known performers like Lady Gaga and Rihanna. To assist clients in honing their cosmetic looks, Mac also provides services including in-store makeovers, beauty seminars, and tutorials.
Products of MAC Cosmetics
Studio Fix Fluid SPF 15 Foundation
Ruby Woo Matte Lipstick
Pro Longwear Concealer
Strobe Cream
Mineralize Skinfinish Natural
Prep + Prime Fix+
Velvet Teddy Matte Lipstick
Powder Kiss Lipstick
In Extreme Dimension 3D Black Lash Mascara
Mineralize Blush
The price of MAC Cosmetics ranges from PKR 3000 to PKR 9000.
Huda Beauty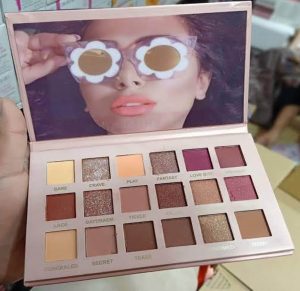 Huda Kattan, often known as Huda Beauty, has completely dominated the world of cosmetics and beauty. Huda is a businesswoman, Instagram influencer, and makeup artist who has revolutionised the beauty industry with her cutting-edge cosmetics, instructional videos, and motivational sayings. Huda's beauty brand offers a variety of items. 
She also has a huge following on YouTube and Instagram, where she shares beauty advice, motivational quotes, and makeup tutorials. Because of her popularity, she has been able to work with other beauty icons and start her own reality TV programme.
Products of Huda Beauty
Huda Beauty Nude Obsessions Eyeshadow Palette
Huda Beauty Faux Filter Foundation
Huda Beauty Liquid Matte Lipstick
Huda Beauty Tantour Contour & Bronzer Cream
Huda Beauty Easy Bake Loose Powder
Huda Beauty Power Bullet Matte Lipstick
Huda Beauty Mercury Retrograde Eyeshadow Palette
Huda Beauty #FauxFilter SkinFinish Buildable Coverage Stick Foundation
Huda Beauty Life Liner Duo Pencil & Liquid Eyeliner
Huda Beauty Rose Gold Remastered Eyeshadow Palette
The price of Huda Beauty ranges from PKR 2500 to PKR 6000.
Glam Up Your Life!
Glam Up your life with these affordable and amazing makeup products. Enjoy all the good quality makeup and save your skin with harmful chemicals. Let us know in the comments below about your experience with these makeup products.