Welcome to our comprehensive guide to Lake View Park MTX, your ultimate resource for a memorable visit to this stunning location. Lake View Park MTX offers a wealth of experiences for nature enthusiasts, families, and adventure seekers alike.
In this guide, we'll take you on a virtual tour of the park's lush landscapes, pristine lake, and captivating rides. We'll also explore a wide range of recreational activities, from boating on the tranquil waters to hiking along scenic trails.
MTX Amusement Park
If you can't make it to Dubai, why not head to MTX Off-Road Sports and Amusement Rides? Get ready for a weekend full of fun and create lasting memories at the best destination in town.
Explore further delights at Lake View! Dive into the exhilarating world of MTX Off-Road Sports and Amusement Rides, where you can embark on breathtaking rides, indulge in delectable food offerings, and groove to live entertainment that will amplify the chorus of joy and excitement
12D Motion Ride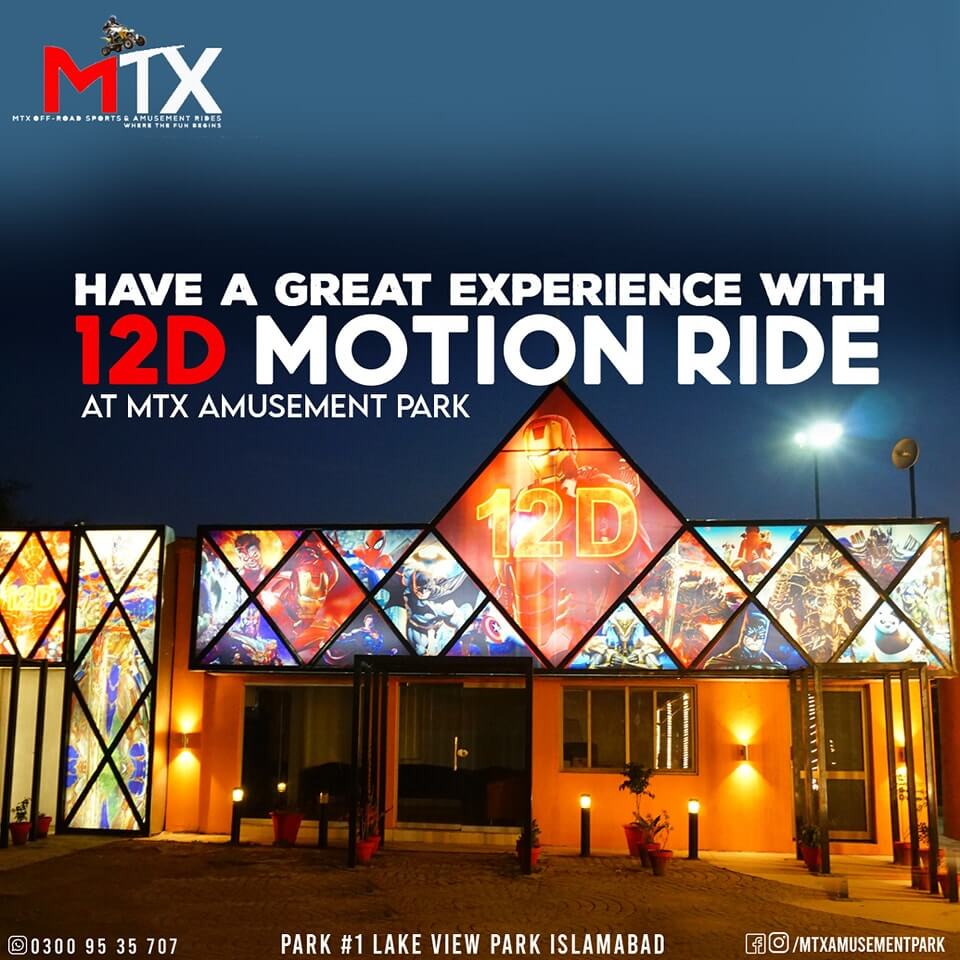 The 12D Motion Ride at Lake View Park is an exciting adventure that's different from regular rides. It uses advanced technology with moving seats and special effects to make you feel like you're in the action. You can experience fast roller coasters and epic adventures in space. It's like being in a 3D movie with seats that move, and they even use things like wind and water to make it feel real. Whether you want an adrenaline rush or just want a unique and memorable experience, the 12D Motion Ride will leave you thrilled and wanting more. Don't miss the chance to try this incredible ride with amazing sights, sounds, and sensations!
Jumping Castle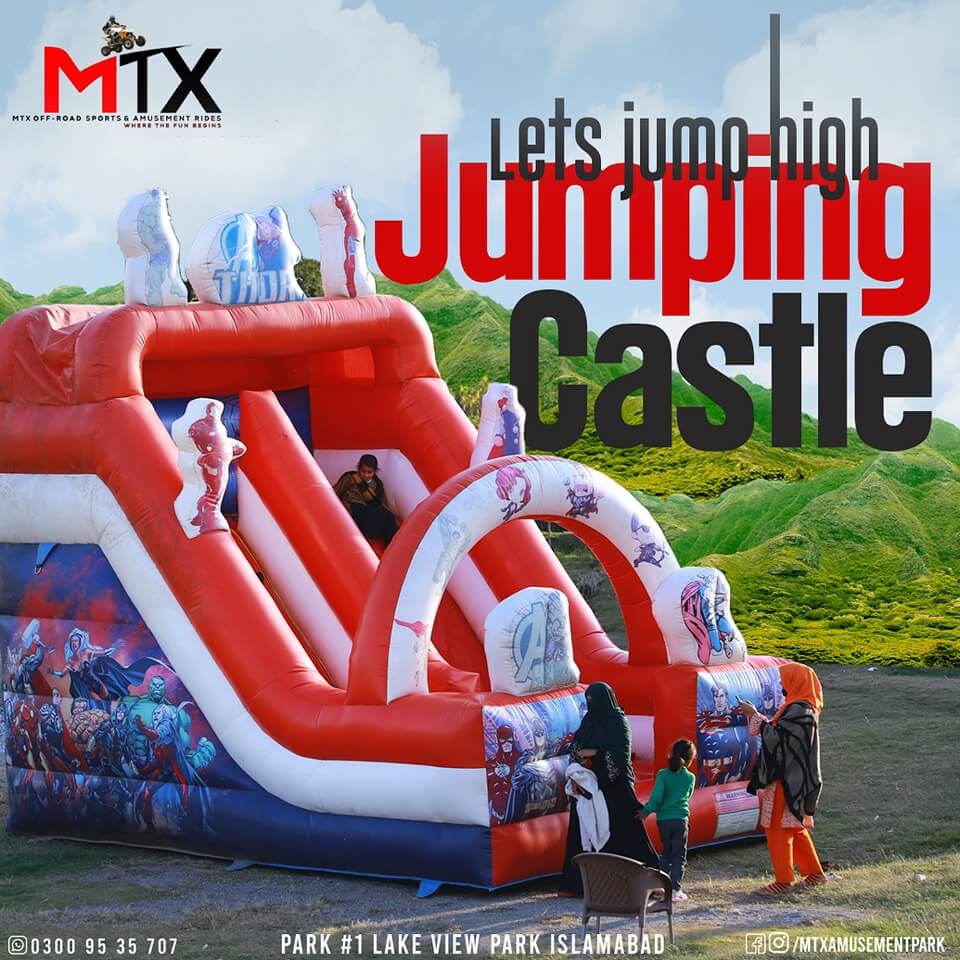 At MTX Lake View Park, children have the opportunity to have a blast on the jumping castle. This exciting and inflatable attraction provides kids with a safe and entertaining way to expend their energy while enjoying the thrill of bouncing up and down.
The jumping castle is designed with the utmost safety in mind, featuring soft, cushioned surfaces to minimise the risk of injury. It's the perfect addition to a family day out, allowing kids to have loads of fun while parents can relax knowing their little ones are having a great time in a secure environment.
Quad ATV Bikes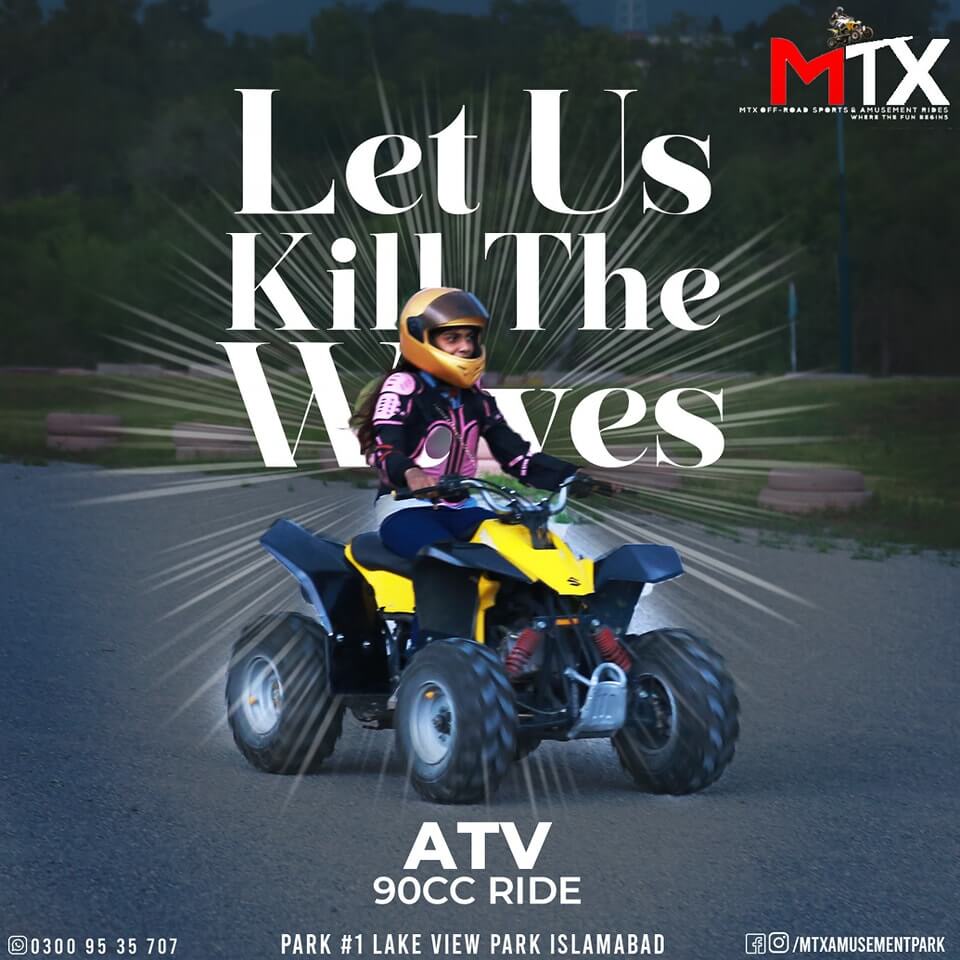 In MTX Park, kids can also enjoy the thrill of riding quad ATV bikes. These specially designed all-terrain vehicles provide young adventurers with an exciting and safe way to explore the park's rugged terrain.
The quad ATV bikes for kids are appropriately sized and equipped with necessary safety features to ensure a secure and enjoyable riding experience. It's an excellent opportunity for children to develop their confidence and coordination while having a blast navigating the park's trails.
Indoor Games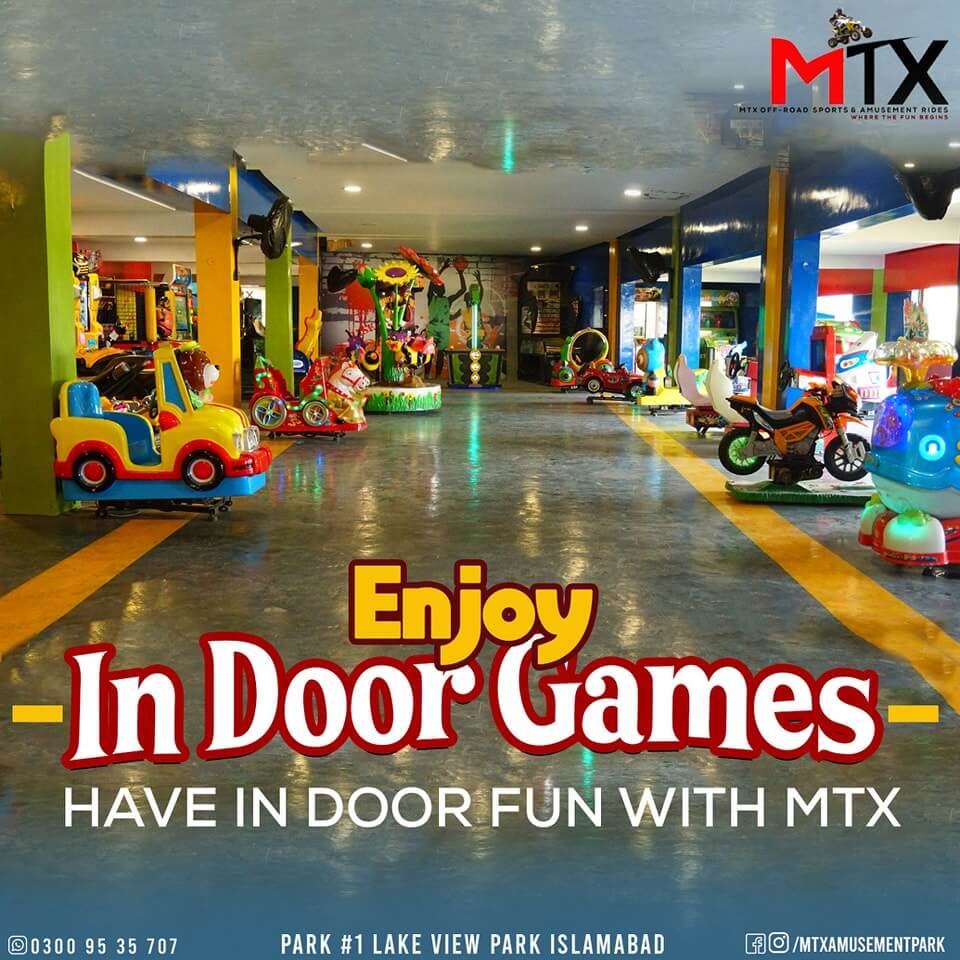 Indoor games for everyone offer a fantastic way to have fun and engage with friends and family, regardless of age or interests. These games are perfect for spending quality time together indoors, whether you're seeking entertainment on a rainy day or simply want to unwind indoors. There's a wide variety of indoor games to choose from. So gather your loved ones and get ready to enjoy a delightful time indoors with these engaging games suitable for everyone.
Unlimited Rides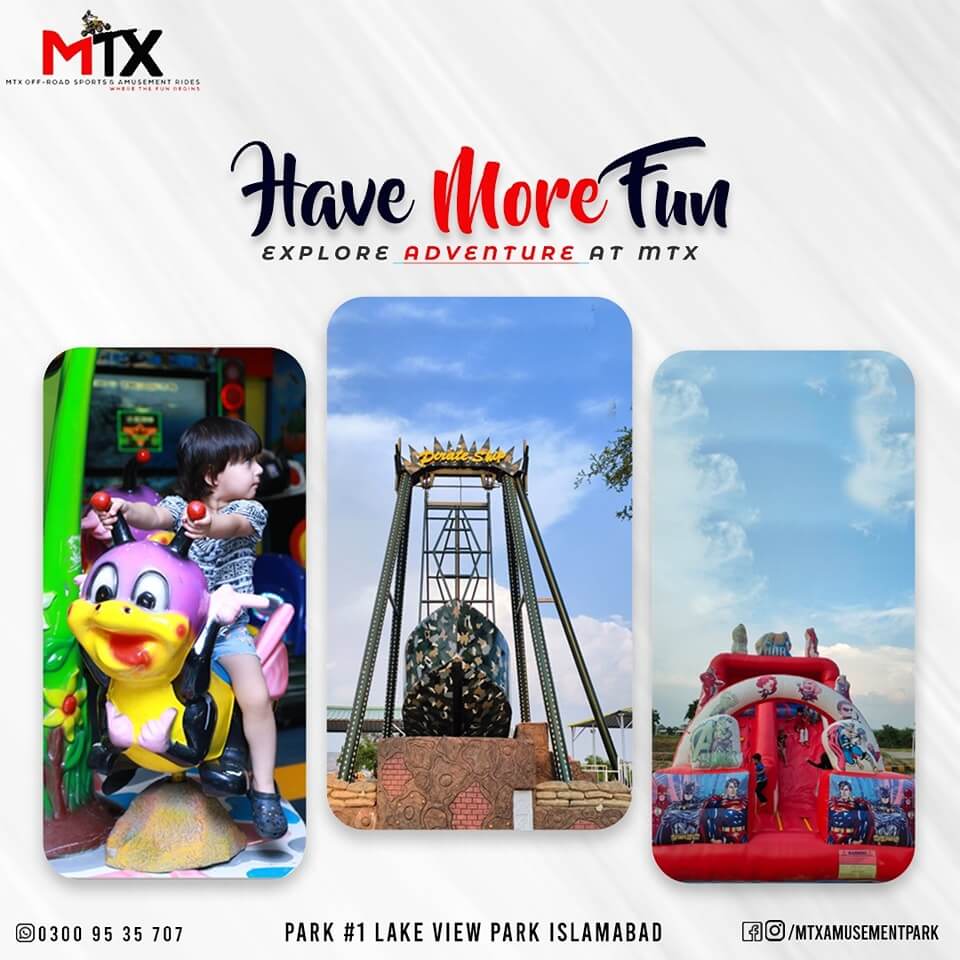 "Unlimited rides for all ages" means that there are no restrictions on the number of rides you can enjoy, and people of all age groups are welcome to participate. It implies that everyone, whether young or old, can have as much fun as they want on the available rides without any limitations. This kind of offer is often seen at amusement parks and entertainment venues, providing an inclusive experience for visitors of all ages.
What Else Can You Do At Lake View Park?
Here are some of the Lake View Park activities:
Sitting Pagoda
Picnic Point
Ibex Club with a Rock Climbing Gym
Motor Sports Ranch
Fancy Aviary
Festival Arena
Passenger Road Train
Paintball Battlefield
Boating Arena (available on Saturdays)
Fishing Area
Horse Riding
Swimming Pool
Children's Play Area
Carousel
M1 Traxx
These diverse facilities offer a wide range of activities and entertainment options for visitors of all ages.
Lakeview Park Islamabad Location
MTX Off-Road Sports & Amusement Rides. Park 1. Lake View Park Islamabad.