The Pakistani Drama industry is always trying their best to make Ramadan entertaining for their viewers and the Ramadan Dramas are usually one of the biggest hits in the industry. Also, the Pakistanis are huge fans of these comicals that are aired during ramadan. The story and comedy surely brighten up their tiring day. So like every other Ramadan, some of the most amazing dramas are airing on various channels. Read the article to know more about them.
List of Pakistani Dramas Airing in Ramadan 2023
Here is the list of dramas that are being aired during Ramadan in 2023:
Fairy Tale
Chand Tara
Tere Aane Se
Heer Da Hero
Abdullah
Fairy Tale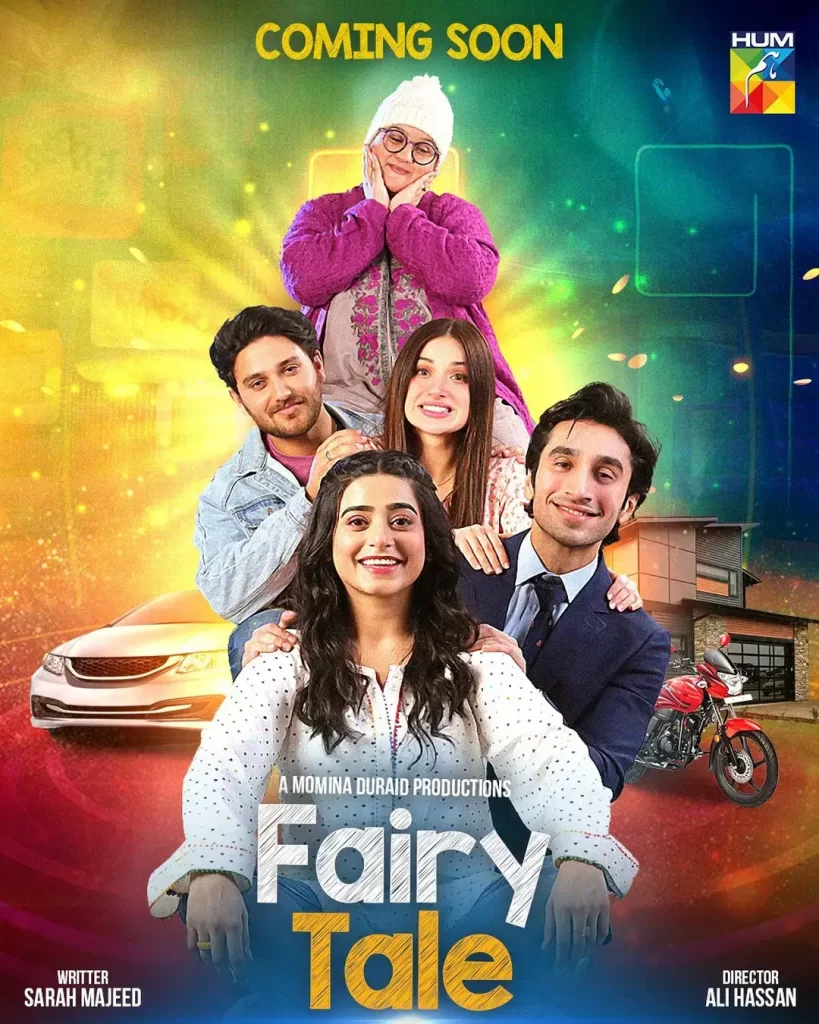 Channel: HUM TV
Timing: 7:00 pm
Writer: Sarah Majeed
Director: Ali Hassan
Starring: Hamza Sohai, Sehar Khan, Ali Safeena, Saleem Shaikh, Adnan Raza Mir, Aena Khan, Salma Hassan, Tehseen Wajahat, Hina Rizvi, Saman Ansari, Amna.
The story revolves around "Umeed " who is a young middle class girl. Umeed dreams of living the life of a princess and she often seeks quick ways to become rich. One day Umeed was invited on a show that promises to fulfil her desires of becoming rich. However, she realises that there is no magic in the real world and everything one achieves comes at a high cost. Despite the setback Umeed went on the journey of achieving her dreams and meanwhile she encountered eccentric individuals and gained valuable lessons of life. Along with her loved ones Umeed realises that the real magic resides within oneself.
Chand Tara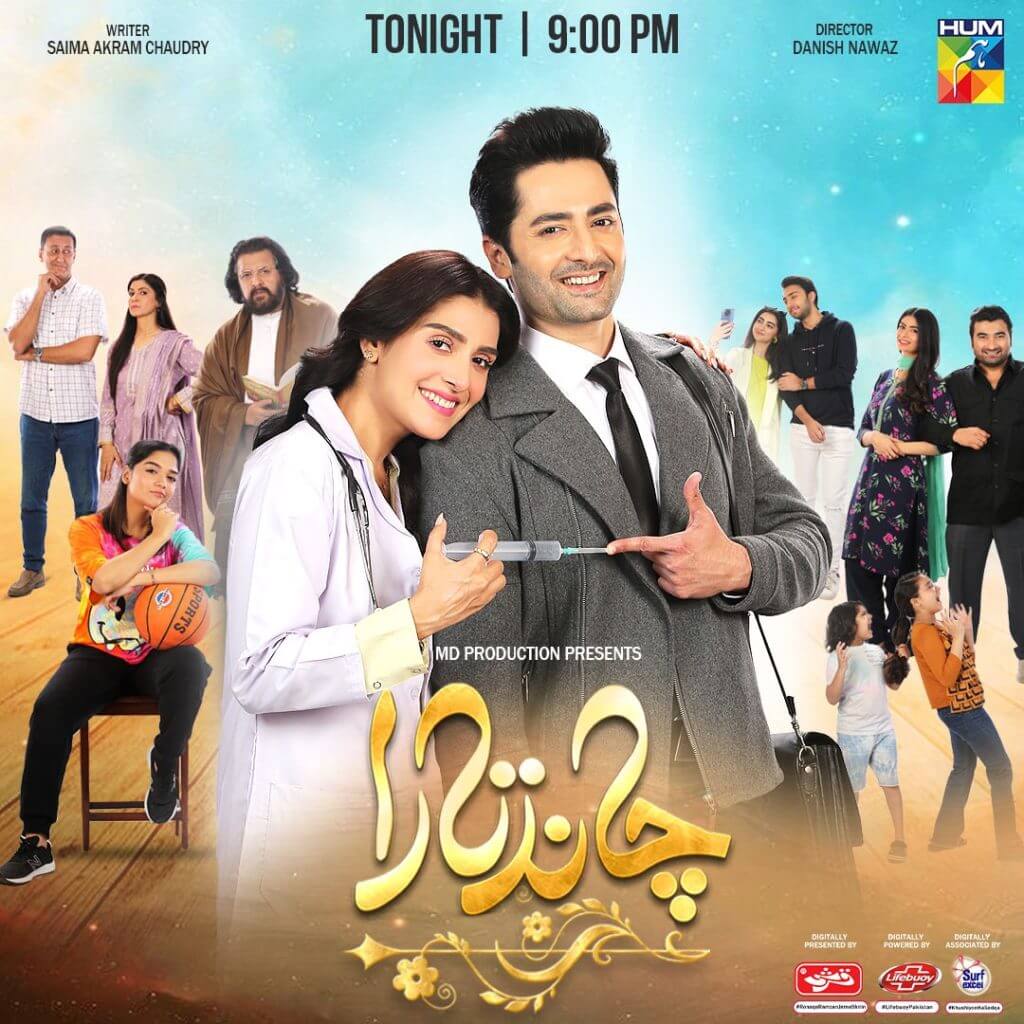 Channel: HUM TV
Timing: 9:00 pm
Writer: Saima Akram Chaudhary
Director: Danish Nawaz
Starring: Ayeza Khan, Danish Taimoor, Maha Hassan, Aashir Wajahat, Adnan Jaffar, Danish Nawaz, Rehan Sheikh, Saba Faisal, Behroz Sabzwari, Ghazal Siddiqui, Madiha Iftikhar, Ayesha Khan, Romaisa Khan, Ushar, Mantasha.
Chand Tara is a HUM TV drama series that follows the story of Sarim played by Danish taimoor , a software engineer who is tired of his overbearing extended family and desires a peaceful life with some privacy. Meanwhile, Nain Tara, a doctor, who craves for close-knit familial ties. The plot takes an interesting turn when the paths of these two individuals cross, which results in amusing, tense, and thrilling situations that surely keep the viewers engaged with its captivating plot. Chand Tara is a charming romantic comedy serial that will evoke laughter, tears, and ultimately, reinforce the power of love. The series is scheduled to air at 9 pm every night, starting from the first day of Ramadan.
Tere Aane Se
Channel: Geo TV
Timing: 9:00 pm
Writer: Samra Bukhari
Director: Zeeshan Ahmed
Starring: Komal Meer, Muneeb Butt, Salman Shahid, Shamim Hilali, Mehmood Aslam, Sidra Niazi, Ali Khan, Sadaf Aashan, Saleem Mairaj, Zainab Qayyum, Lubna, Mani, Sakina, Harmeen, Ayat Arif, Hira Somorro, Sami, Zain Afzal, Rashid Farooqui, Aadi, Inayat, Aisha Khan, Khushi, Chanda, Mujtaba.
The story is about a smart girl named Raniya who lives in a small town. She likes to give advice to people and is very confident. One day, she meets a boy named Maheer at Khala Amma's house, who doesn't like her at first. Maheer is Khala Amma's grandson and doesn't like Raniya's strong personality. This causes them to dislike each other. As their families get involved, Maheer and Raniya's attitudes and relationships start to change.
Maheer learns some difficult things about his family, which makes him think about what he believes in. Raniya has her own feelings and goals, but she has to deal with cultural expectations and family problems. Despite their problems, Raniya and Maheer's relationship gets tested and changes in surprising ways. They have to work together to deal with personal growth and family issues. Will Maheer stop disliking Raniya, and will they be able to get over their differences?
Heer Da Hero
Channel: Geo TV
Timing: 7:00 pm
Writer: Amar Khan
Director: Saima Waseem
Starring: Imran Ashraf, Amar Khan, Usman Peerzada, Kashif Mehmood, Afzal Khan Rambo, Waseem Abbas, Ismat Iqbal, Naseem Vicky, Muneeza Arif, Rahim Pardesi, Ahsan Khan, Kinza Malik, Haim Khan.
The story revolves around Heer who is a confident young girl and has become famous on social media sites, especially on TikTok. Whereas, Hero is a charming, confident and young man with a gentle side that he keeps hidden from the rest of the world. The family of Heer and Hero have a long standing feud whereas they both started having feelings for each other after their meetings. 
However, Heer soonly got introduced to Zain who is a potential partner for Heer. After the entry of Zain things started to get complicated. Heer and Hero came in opposition with each other during a community election where both wanted to win. What will happen to their relationship? Will their love survive in spite of the deep hatred between both families? How do elections affect their relationship?. The drama is full of entertainment and the story is full of suspense. 
Abdullah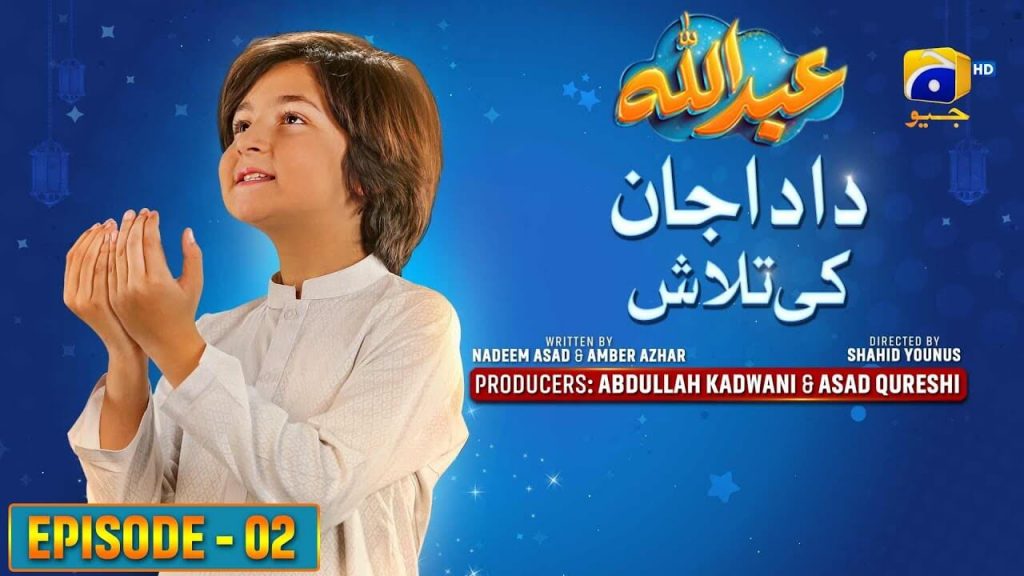 Channel: Geo TV
Timing: 5:30 pm
Writer: Nadeem Asad, Amber Azhar
Director: Shahid Younus
Starring: Haroon Shahid, Sumbul Iqbal, Shehryar Haider, Rabia Noreen, Sara Umair, Yasir Shoro, Eesha Noore, Ali Rizvi, Uzair Abbasi, Sam Khan, Arsh, Mehwish.
Get Ready because this Ramadan Geo Tv is bringing a thought provoking series named as Abdullah. Each episode of the serial takes the viewers on a journey where Abdullah learns about multiple social issues that are going on in society. Abdullah, however, tries to resolve those issues with the help of his grandmother in accordance with the principle of Islam.  
Through the interaction with his friends and family Abdullah gains a deeper meaning of life. You and your children can learn many things from this serial and it is a good serial to educate the audience of different age groups with its engaging story and positive message.
Have an Entertaining Ramadan!