An alarming incident involving allegations of blasphemy against Prophet Muhammad PBUH and the desecration of Quranic pages attributed to Raja Masih, a Christian man, has led to a series of violent attacks on churches and homes in Jaranwala, Pakistan. The event took place on August 16, 2023, in the Faisalabad District of Punjab, specifically in Jaranwala Tehsil. This unfortunate incident has caused mobs to target churches and homes, creating a turbulent situation for the local Christian community.
The incident highlights concerns about potential violence and persecution based on blasphemy laws. These laws in Pakistan have often been misused to settle personal disputes, particularly against religious minorities. This is not an isolated event. Earlier this year, on August 7, 2023, a teacher accused of blasphemy in Turbat was fatally shot. In February 2023, a man accused of desecrating the Quran was beaten to death by a mob in Nankana.
People around the internet, including celebrities, have expressed their condolences to the victims and strongly denounced such acts. Many celebrities have taken to their social media platforms to show their solidarity with the affected community and voice their opposition to the violence.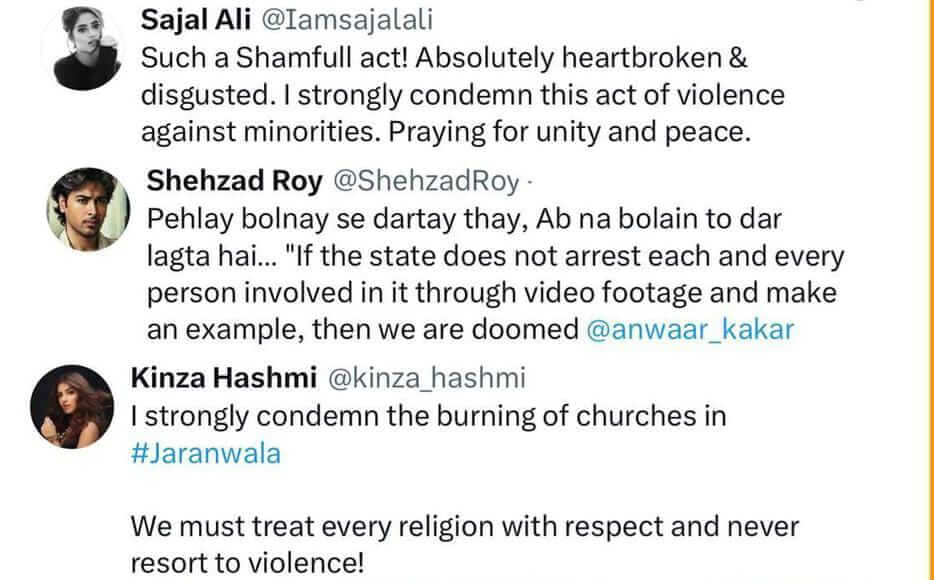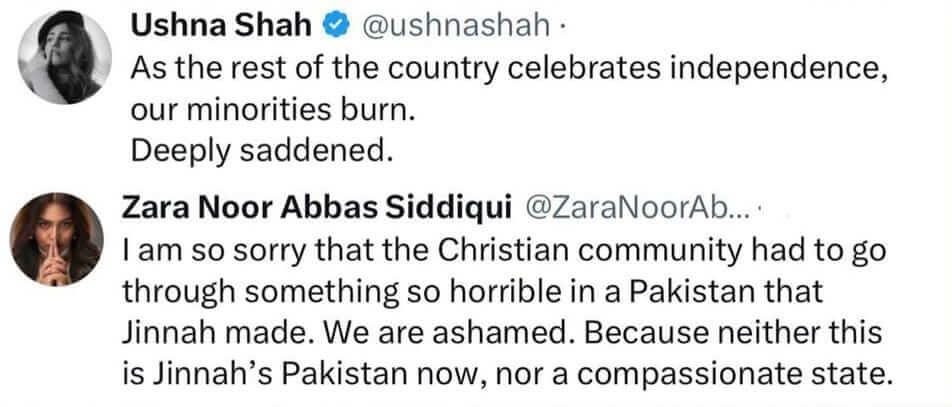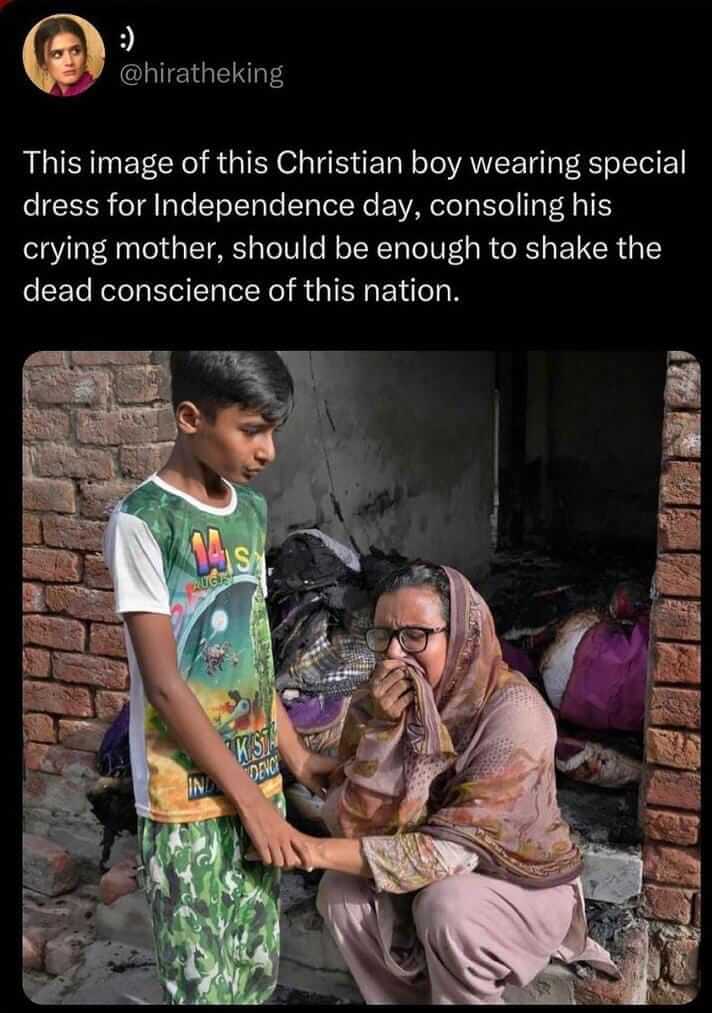 The police have taken significant steps to address the situation. In response to the mob attack that was sparked by the alleged Quran desecration, law enforcement officials have taken action by arresting 129 individuals from the Muslim community. These individuals were reportedly involved in the attack on around a dozen churches and nearly two dozen homes of the minority Christian group. Additionally, the police have apprehended two Christian men who are accused of defacing Islam's holy book, the Quran.
This incident sheds light on the need for unity and understanding among different religious groups in the face of such challenges. The strong online support from celebrities and individuals reflects a shared concern for the victims and a collective stand against acts of violence that target religious minorities. The police's swift response in making arrests demonstrates a commitment to upholding the rule of law and ensuring the safety and security of all citizens, regardless of their religious background.