Burns Road is a street in Karachi formerly known as Muhammad Bin Qasim Road. Although Karachi has thousands of nightspots with the most delicious traditional delicacies and even more high-end restaurants where international cuisines are served to the customers. Karachi is very popular among tourists because of its lively people and vibrant food culture.
Burns road is one of the oldest and most iconic food streets in Karachi that surely stands out among other areas. The street has many old restaurants that are now known globally because of frequent tourist visits. The Burns Road can take you to the bygone era. The street has now been officially declared a street food destination. In this article, we will view some of the famous Street foods that are served at Burns Road.
Top Street Food You Can Find at Burns Road
Here is the list of places, you must dine in while visiting Burns Road
Waheed Kabab House
Food Center
Mazaidar Haleem
Pakistan Dil Bhar Malai Dahi Baray
Karachi Haleem Restaurant
Cafe Laziz
Waheed Kabab House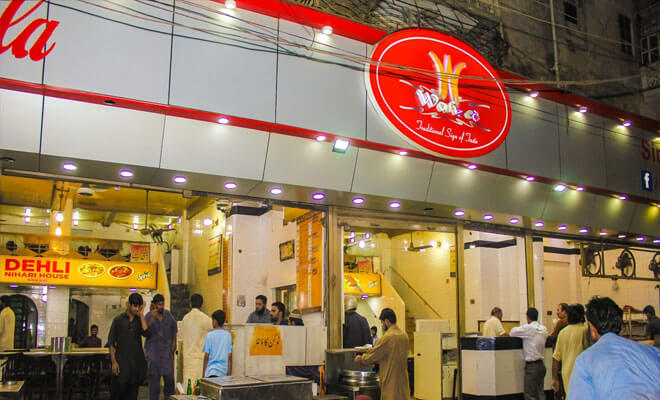 Want the flavour of Delhi in Karachi? Well, Waheed Kabab House is the perfect spot for you. This is the third generation in Waheed Kabab House serving you with scrumpalicious food. Generation after generation and decade after decade people in Karachi keep on visiting them. The restaurant has served as a memory lane for many people in Karachi.
The place is very reasonably priced; you can get Nihari for around PKR 280 and BBQ for around PKR 460. Hence, the place is very affordable for everyone. Additionally, the place has delicious sweet dishes such as Gulab jamun, Kheer etc.
For Booking and Details of Waheed Kabab House, Contact at: 0322 2924333
Click here to get their Full Menu
Food Center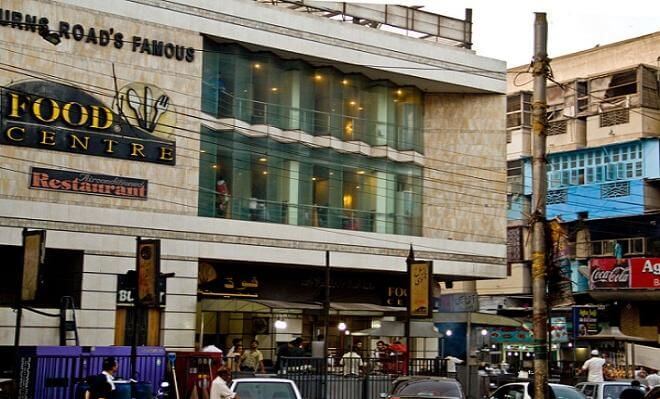 Food Center serves all the desi and delicious dishes to its customers. Although everything on the menu is of great taste, the biryani is very outclassed. So if you are searching for a place where you could eat delicious biryani then Food Center is the perfect place for you. Apart from the desi cuisine, you can get all the fast food from the food centre as well.
Food Booking and Details of Food Center Burns Road, Contact at 021 111000606
Click here to get their Full Menu
Mazaidar Haleem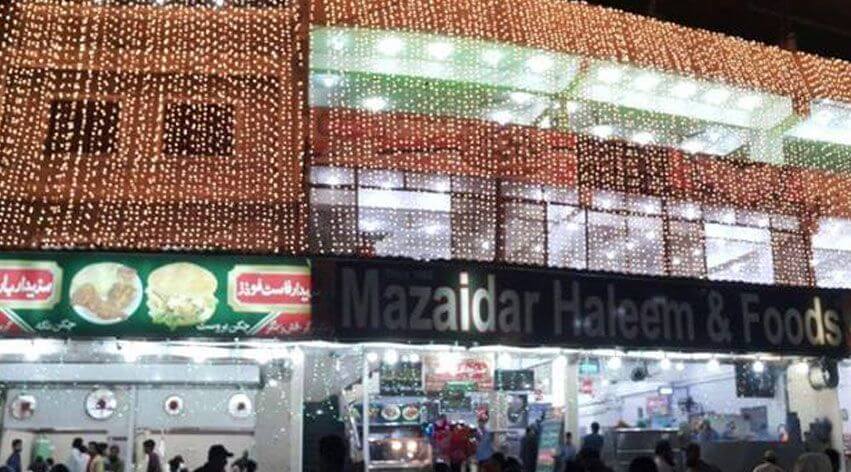 Mazaidar Food is a food chain of unique quality that includes a large variety of Desi, Fast Food, BBq. The place especially takes care of the quality of food and the hygiene of the place. Mazaidar Haleem initiated its business on 26 October 1985 and continued it with great honesty and quality. The place is very appreciated by the citizens of Karachi. Hence, if you are craving Haleem? Mazaidar Haleem is the spot for all your cravings. 
For Booking and Details of Mazaidar Haleem, Contact at 021 32635338
Click here to get the Full Menu of Mazaidaar Haleem.
Pakistani Dil Bahar Malai Dahi Baray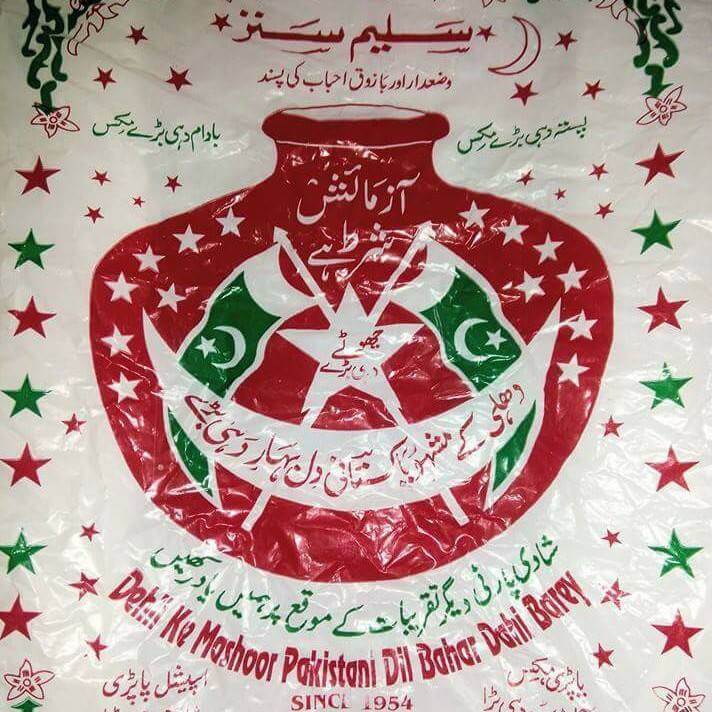 Are you a fan of Dahi Baray? You have to try the mouth-watering malai Dahi Baray of Pakistani Dil Bahar. They have been selling the delicious Dahi Baray in Pakistan since the 1950s. For those who don't know what dahi baray is? It is a lentil dumpling which is fried in oil and served with yoghurt, tamarind sauce, spices and a variety of vegetables. The same family has been operating Dil Bahar since 1950s and serves their homemade classic Dahi Baray with 12 spice toppings.
For Booking and Details of Pakistani Dil Bahar Malai Dahi Baray, Contact at 03009237882
Karachi Haleem Restaurant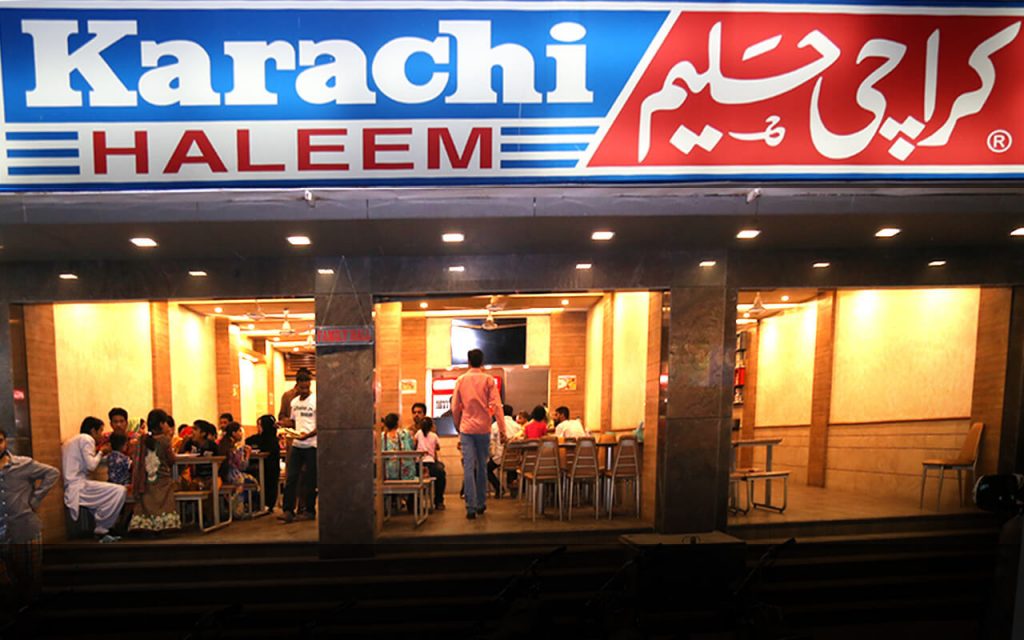 Pak Mansion on Burns Road has the Karachi Haleem Restaurant. The restaurant serves Haleem Fast food and many more traditional cuisines at very reasonable prices. The place is very beautiful and possesses an impressively traditional and classic style. The place is perfect for your friends and family as it is very airy, has comfortable seats and is attractively decorated.
For Booking and Details of Karachi Haleem Restaurant, Contact at 021 111544456
Click here to get the Full Menu of Karachi Haleem Restaurant.
Cafe Laziz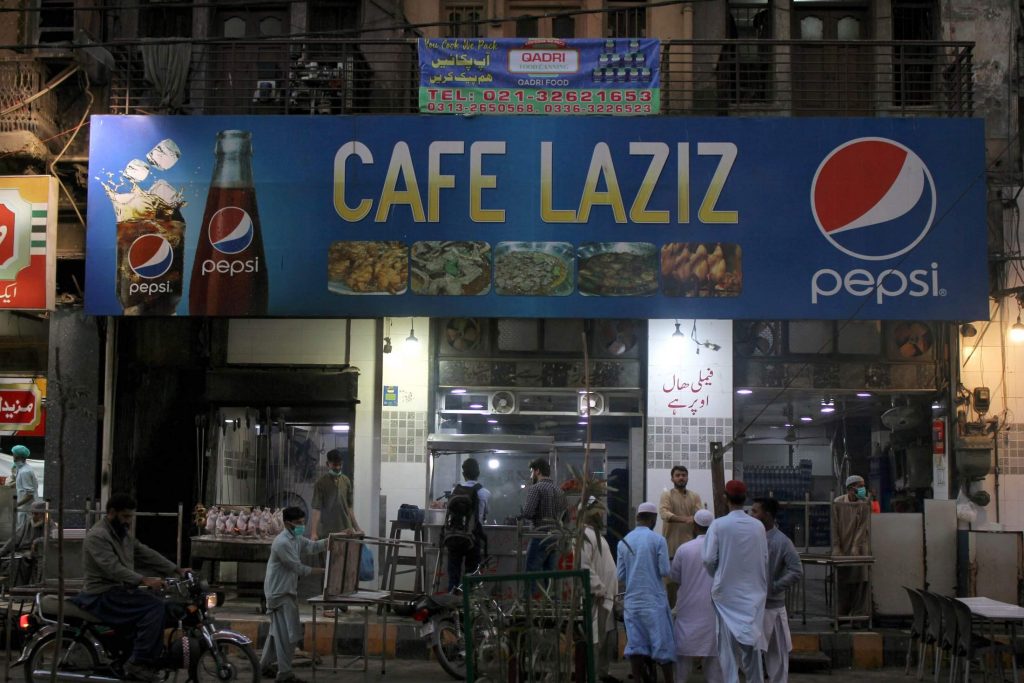 Cafe Laziz is a well-known cafe and has become famous among citizens because of its savoury dishes that include Karahi Gosht. The restaurant was established in 1970 and since then the family has been running it. The restaurant became famous for its unique cooking techniques and traditional seasonings. You will find the best Kata-Kat here
For Booking and details of Cafe Laziz, Contact at 0324 2579920
Let's Visit Burns Road
Visit Burns Road today and checkmark all the things you have tried there. Make sure to try all the places we have mentioned above in order to taste the best food of your life. Let us know in the comments below about the other places on Burns Road that one must visit.