In 2023, Pakistan is home to a group of exceptionally successful celebrities who have not only earned fame but also amassed significant wealth. These individuals come from various fields such as acting, music, sports, and more. Their talent and hard work have propelled them to be the toppers of success, making them some of the richest personalities in the country. In this article, we will take a closer look at the top 10 richest Pakistani celebrities of 2023, exploring their journeys to success and the wealth they have accumulated along the way.
The Richest Pakistani Celebrities With their Approximate Net Worth
| | |
| --- | --- |
| Richest Pakistani Celebrities | Net Worth |
| Mahira Khan | $5 Million |
| Fawad Khan | $6 Million |
| Shahid Afridi | $30 Million |
| Ayeza Khan | $9 Million |
| Yumna Zaidi | $5 Million |
| Humayun Saeed | $12 Million |
| Atif Aslam | $22 Million |
| Feroz Khan | $9 Million |
| Saba Qamar | $3 Million |
| Sajal Aly | $30 Million |
Mahira Khan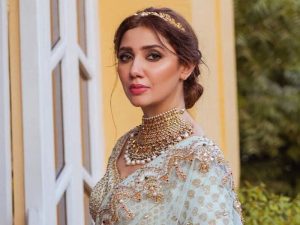 Mahira Khan, the renowned Pakistani actress, is reported to have a net worth of approximately $5 million. With her exceptional talent and amazing performances, she has taken over a significant niche in the entertainment industry, both in Pakistan and internationally. Having gained prominence through her roles in popular television dramas and her impactful presence in films, Mahira Khan's success has translated into a commendable financial standing.

Fawad Khan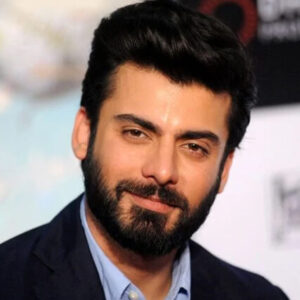 Fawad Khan is a famous actor loved by people not just in Pakistan but all around the world. He's really good at acting and has won the hearts of many fans. Besides acting, he's also doing business. He started his own clothing brand called "Silk By Fawad Khan." This shows he's not just creative in acting but also in business. The money that he's earned, which is around $6 million, shows how successful he is. He's worked hard in both acting and business, and that's why people respect him a lot.
Shahid Afridi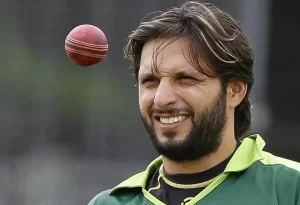 Shahid Afridi, a popular Pakistani cricketer, is famous for his nickname "Boom Boom Afridi" and is one of the most well-known celebrities. He also owns a restaurant called "Spicein," which is in Lahore, Pakistan. Besides that, he has a store where men can buy clothes, called "Widyaan By Shahid Afridi," and it's in many cities across Pakistan.
His total earnings, which is around $30 million, show how successful he has been. He's not just a great cricketer but also a businessman with his restaurants and clothing store. His fame and accomplishments in cricket and business have made him a respected figure.
Ayeza Khan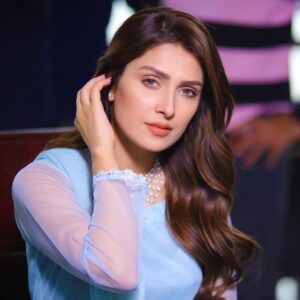 Ayeza Khan rose to fame and gained widespread popularity through her role in the renowned drama "Mere Paas Tum Ho," where she had the chance to showcase her acting skills and indeed delivered her best performance. Her down-to-earth nature is one of the key reasons for her strong connection with people.
Furthermore, she is also making her presence felt in the modeling industry. The overall net worth of Ayeza is estimated to be $9 million. Additionally, it's been reported that she charges 650,000 Pakistani Rupees for each episode she appears in.
Yumna Zaidi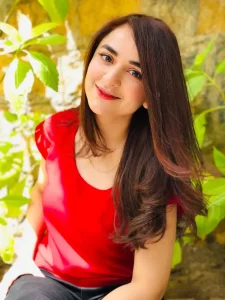 Her contributions to the Urdu television industry have earned her seven nominations for the prestigious Hum Awards. With her exceptional acting skills, she has captured the hearts of her audience and secured a place among the most famous and well-to-do celebrities in Pakistan.
Yumna Zaidi's impressive acting portfolio has contributed to her financial success, resulting in an estimated net worth of $5 million. Her remarkable performances and popularity have cemented her status as a prominent figure in the entertainment landscape of Pakistan.
Humayun Saeed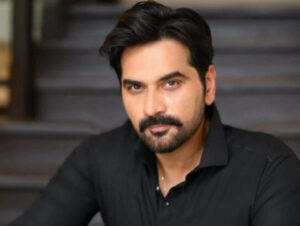 He is the founder of the production company Six Sigma Plus, which is responsible for producing TV dramas and commercial films. Saeed's popularity among the audience is a result of his enduring and versatile personality, as well as his acting talents that have been showcased and appreciated by viewers.
With his involvement in both acting and production, Humayun Saeed has achieved significant success. His various ventures have contributed to his estimated net worth of $12 million.
Atif Aslam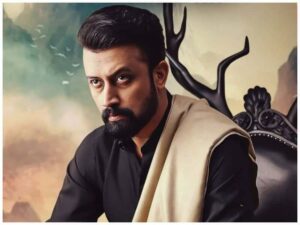 Atif Aslam has been cherished, adored, and celebrated as an artist right from the release of his first song, and his charm continues to captivate with every subsequent track he delivers. He stands out as one of the finest vocalists and singers of our time, consistently enchanting audiences with his remarkable voice and musical talent. His enduring popularity and success in the music industry have translated into an estimated net worth of $22 million.
Feroz Khan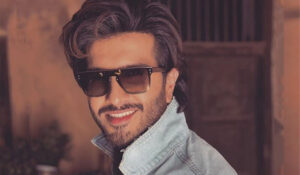 Feroze Khan is a highly acclaimed model, actor, and former video jockey in the Pakistani Television Industry. He gained widespread recognition for his prominent role as Khaani in the TV series "Khaani".
Notably, Feroze Khan is the brother of Humaima Malik and Dua Malik, both of whom are also involved in the media industry. His journey began as a VJ for ARY Musik, after which he transitioned into modeling. He subsequently made his acting debut on television with the series "Chup Raho." In 2014, he ventured into Lollywood with his film debut "Zindagi Kitni Haseen Hay" alongside Sajal Ali. Feroze Khan's contributions have led to an estimated net worth of $9 million.
Saba Qamar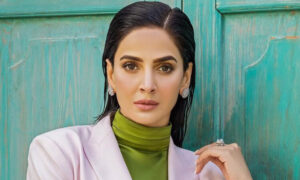 Saba Qamar, a remarkable and skilled actress, has showcased her acting prowess in both the Bollywood and Lollywood entertainment industries. She is renowned for her exceptional performances and has left a mark in the hearts of audiences. Currently, she is leading an unconventional lifestyle and is actively working on expanding her reputation by taking on new projects. Her hard work and success have resulted in an estimated net worth of $3 million.
Sajal Aly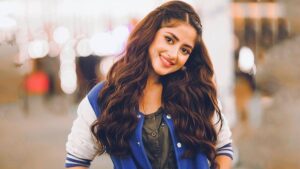 She displays expertise in portraying a wide range of roles with brilliance. Possessing youth, simplicity, and elegance, she embarked on her acting journey in 2011 with the series "Mehmoodabad Ki Malkain," laying the foundation for her rise in popularity and the creation of a devoted fanbase.
Sajal Aly has made her mark in numerous leading drama serials, and her involvement commands a considerable fee. Renowned for her versatility, it's reported that she charges around 1.5 million Pakistani Rupees for each episode she appears in. With her accomplishments and earnings, her net worth is estimated at 30 million dollars.