Hope you all have had an amazing holiday but since Eid is over, you will see your Instagram feed filled with Eid photo dumps of. Have you seen how our favorite celebrities carried themselves this Eid?

Read the article to know how your favorite celebrities chose to style themselves this Eid. Take inspiration from them to plan your next outfit.
5 Best Dressed Celebrities this Eid Ul Adha
Here is the list of 5 best-dressed celebrities at Eid ul Adha
Iqra Aziz
Mahira Khan
Yumna Zaidi
Ayeza Khan
Naimal Khawar
Iqra Aziz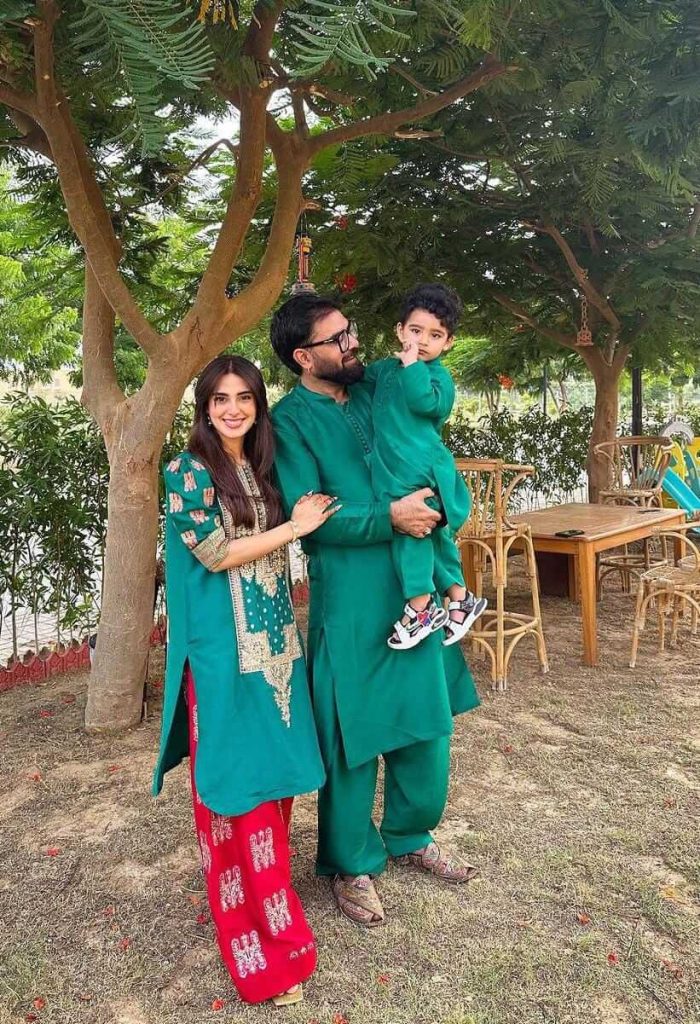 Iqra Aziz posted a transition video and lots of Eid pictures in which we can see how amazing her Eid attire looked. She was seen wearing an emerald green kameez with red plazo the color combination was itself very royal and graceful.
Moreover, she was seen twinning with her husband Yasir and her son who were wearing emerald green kurtas. The puffy sleeves and embroidery were making the attire look more festive and Eid-appropriate. Iqra was looking perfect according to the festive and we are giving her 10 out of 10 for this Eid look.
Mahira Khan
The next one on our list is Mahira Khan as she was seen wearing a black gharara with a short shirt and dupatta. The dress was very perfect for this scorching heat of Eid. Mahirah uploaded a video in which she was seen flaunting her Eid dress.

Mahira is one of the few actresses who can look all glam up in simple attire with simple and minimal makeup. The black makes her look even more elegant and one of the most beautiful things a girl can wear is her smile as she was wearing in the video. We give Mahirah an 8.5 out of 10 for this Eid look.
Yumna Zaidi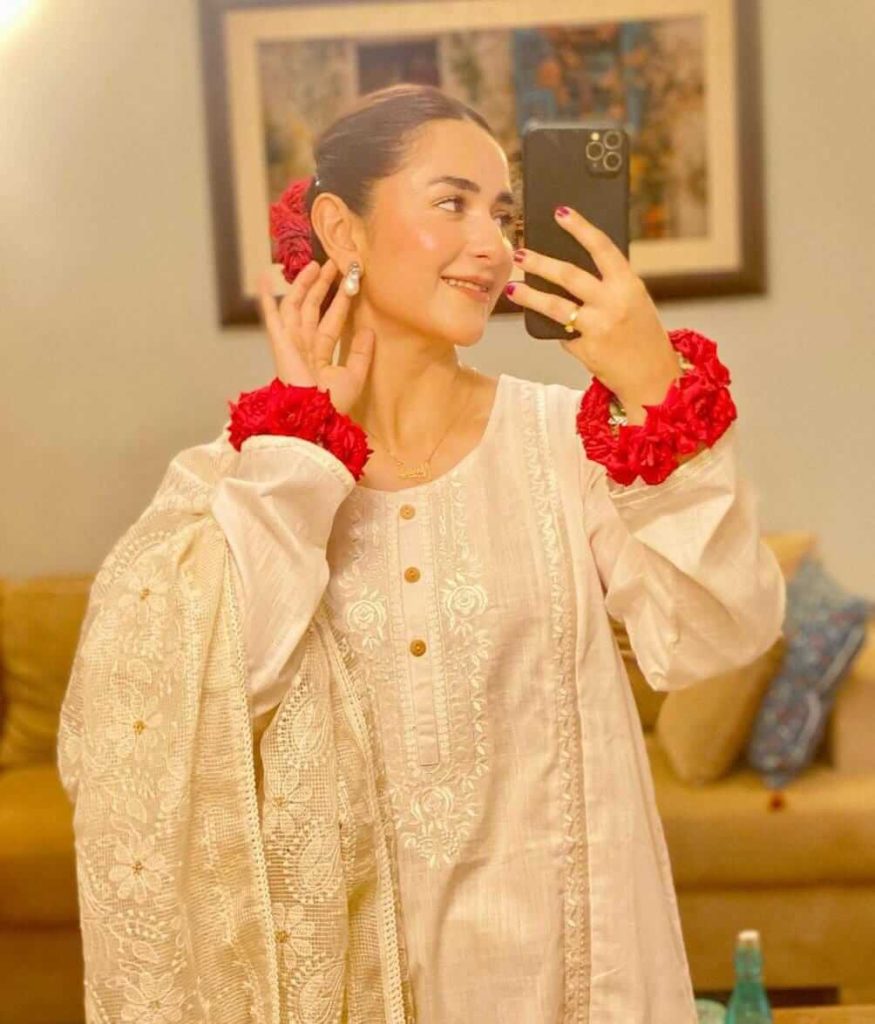 Yumne, on the other hand, looked much more graceful in white attire as she chose to assemble her outfit with rose gajra. The combination of a white outfit with a red gajra looked very sophisticated.
With the minimal amount of makeup and jewelry, Yumna was giving very royal vibes. We give Yumna an 11 out of 10 rating for her amazing attire and the way she carried herself.
Ayeza Khan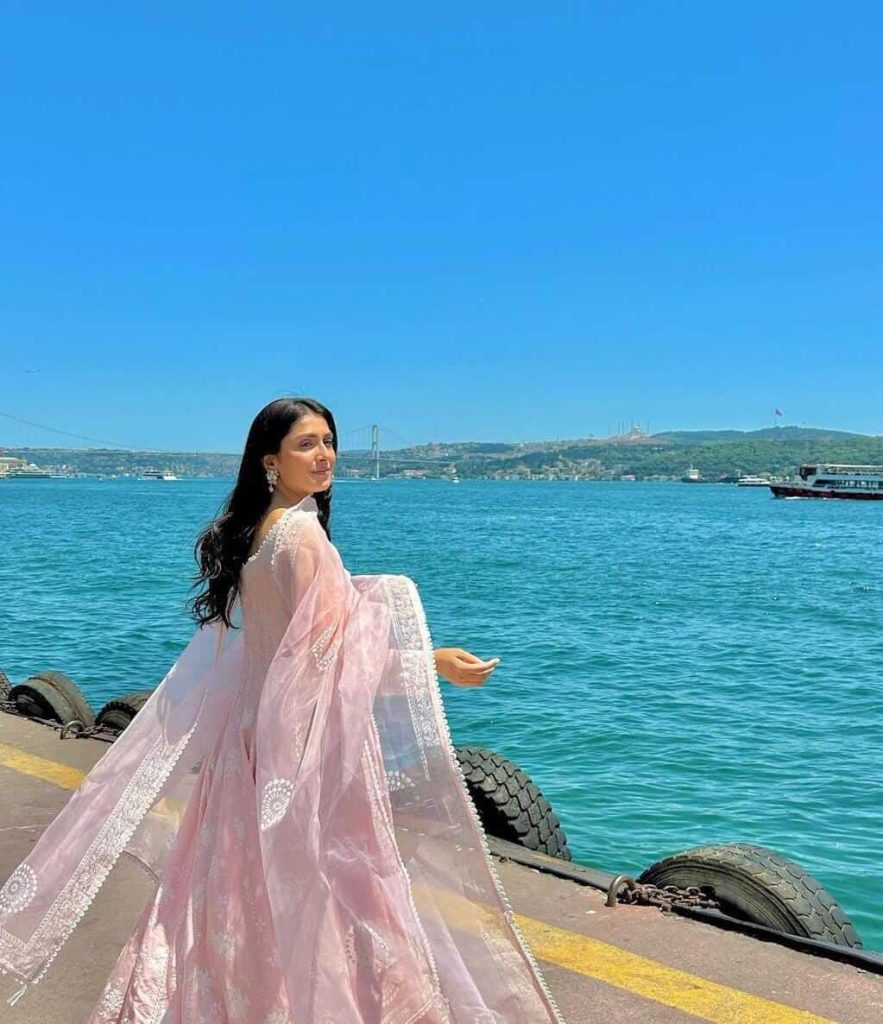 Ayeza always comes up with amazing inspirations for all the girls out there. She was wearing a long baby pink frock with white embroidery. To complete the look, Ayeza accessorized with white pearly earrings, adding a touch of sophistication and enhancing the overall charm of her outfit. The earrings beautifully complemented the intricate embroidery on her dress, harmonizing the entire ensemble.
Her choice of attire showcased her fashion-forward sensibility and attention to detail. The baby pink hue of the frock added a soft and feminine touch, perfectly suited for the festive occasion of Eid. Ayeza effortlessly radiated grace and beauty, captivating everyone with her flawless appearance. Ayeza gets 9 out of 10 for her Eid look.
Naimal Khawar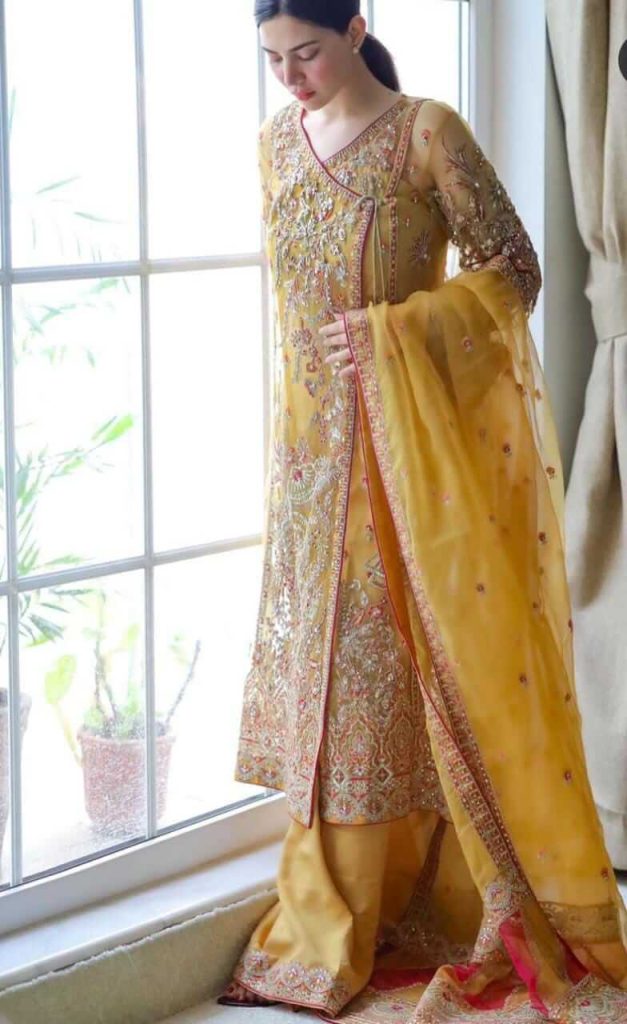 Naimal chose a yellow embroidered outfit for Eid that showed her radiant choice. Recently, people were seen criticizing her for the wrong surgery but with the Eid pictures Naimal has proven that she is still beautiful and mesmerizing as she was before.
As she embraced the festive spirit and the yellow hue brought a sense of a fresh vibe. Her outfit featured intricate embroidery, adding an element of artistry and craftsmanship. The delicate details showcased the rich cultural heritage and added depth to her overall look. The embroidery enhanced the elegance of the outfit, making it a true statement piece. We give Naimal an 8 out of 10 for her Eid look.