Do you know the colors that are trending these days? When we talk about fashion, it is important to stay updated with all the trends going on in the market. If you want to look fashionable one of the easiest ways is to incorporate viral colors in your outfits. The colors of each season change accordingly and therefore you must know what this season's hue palettes are.
Whether you prefer vibrant shades that make a statement or more subtle tones that exude sophistication, having the right colors in your wardrobe can elevate your fashion game. In this guide, we will explore some of the must-have trendy colors that will instantly update your look and keep you on-trend throughout the year.
Top 7 Colors You Must Have in Your Wardrobe
Get ready to discover the shades that will make a bold and fashionable statement in your wardrobe.
Ice Blue
Lilac
Mint Green
Yellow
Rust
Off White
Rose Gold
Ice Blue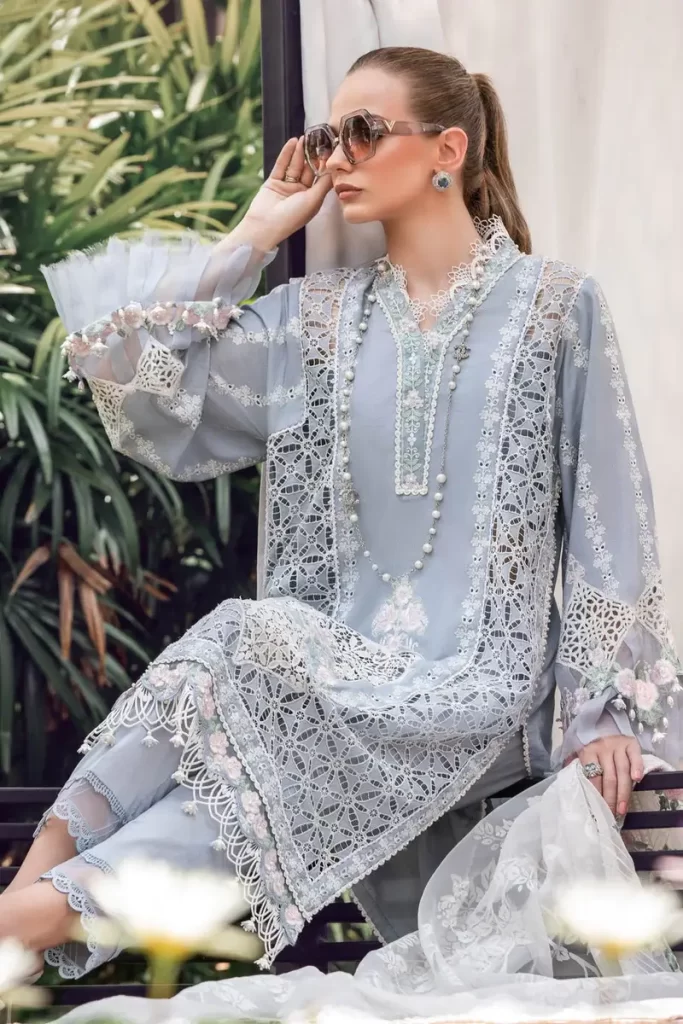 Ice blue is a color that is very popular in the market, especially during summer because of the freshness it brings. The color is very captivating and gives a serene and cool vibe that is very necessary for this scorching heat. The color gives cool and chic aesthetics.
This delicate hue resembles the tranquil and crisp tones found in icy landscapes, making it a popular choice for both casual and formal wear. Ice blue is versatile and can be paired with a range of complementary colors, such as silver, white, pale pink, or even deeper blues, to create a harmonious and stylish ensemble. You can find ice blue in many brands such as ethnic, limelight, sapphire, and many more.
Lilac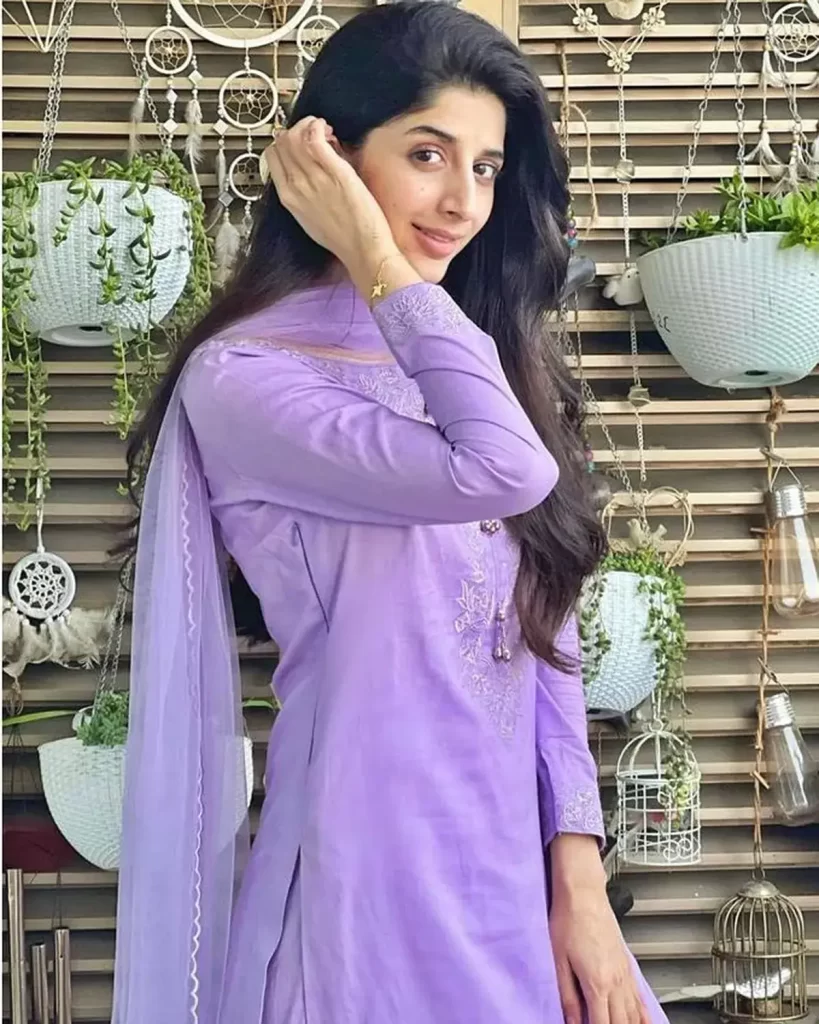 Another color on our list is lilac which can give you a sweet feminine touch. The enchanting color gives a soft, romantic, and graceful touch to your wardrobe. The color reminds us of blooming lilac flowers and it has gained popularity in recent fashion trends.
You can pair lilacs with neutral colors such as white, cream, or gray; whereas, it goes really well with black and dusty rose colors. If you add some lilac accessories and footwear, you can easily steal all the attention. Perfect for both casual and formal occasions, lilac is a versatile and charming color choice that can elevate your style with its subtle yet captivating appeal. We have seen amazing designs in lilac color at Ethnic. You should check out their latest collection.
Mint Green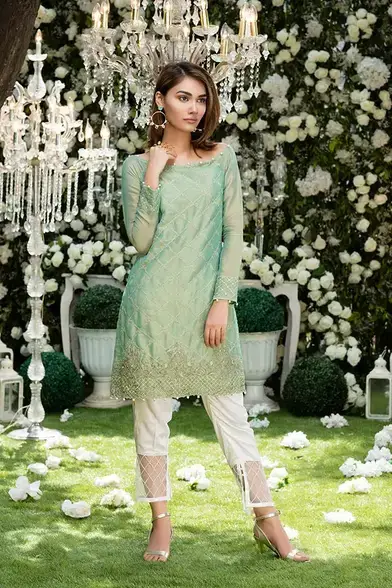 Mint green is also a very refreshing and vibrant color that is very trendy in fashion choices these days. This cool and soothing hue draws inspiration from the pale green shade of mint leaves. The color evokes freshness and tranquility which is very necessary in this summer season.
Mint green brings a playful and youthful vibe to any outfit, making it perfect for spring and summer ensembles. It pairs beautifully with neutrals like white, beige, and gray, as well as other pastel shades like blush pink or light blue. Versatile and eye-catching, mint green is a must-have color that can bring a vibrant and stylish twist to your fashion choices. At Sapphire, you can find many amazing outfits in this color.
Yellow
Yellow can never go out of fashion in summer because the color embodies the brightness and warmth of the sun. The energetic and vibrant vibes that come from this hue can bring cheerfulness to your wardrobe.
A perfect color for your beach getaways, you can incorporate the color with amazing cool accessories to make your outfit look even more funky. The color yellow pairs well with neutrals like white or denim, as well as with complementary shades like turquoise or coral for a bold and striking look. Whether you opt for a subtle hint of yellow or go all out with a statement piece, this sunny color will undoubtedly radiate positivity and exude the carefree spirit of summer.
Rust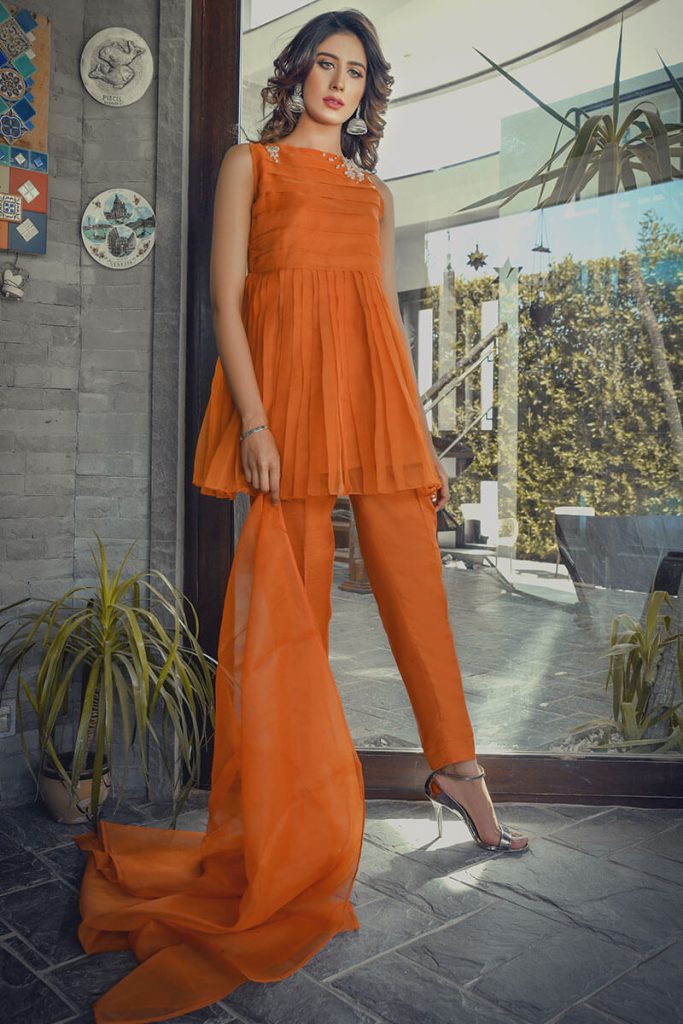 This rich, reddish-brown tone evokes feelings of warmth, nature, and rustic charm. When used in summer fashion, rust can create a unique and captivating look that stands out from the typical bright and pastel colors associated with the season.
Pair a rust-colored sundress with neutral accessories for a bohemian-inspired ensemble, or opt for rust-colored trousers to create a stylish and slightly unconventional summer outfit. Rust is a versatile color that can easily transition from casual to more formal occasions, making it suitable for both daytime adventures and evening gatherings. So, if you're looking to add a touch of warmth and sophistication to your summer outfits, don't hesitate to explore the beautiful possibilities that rust color can offer.
Off White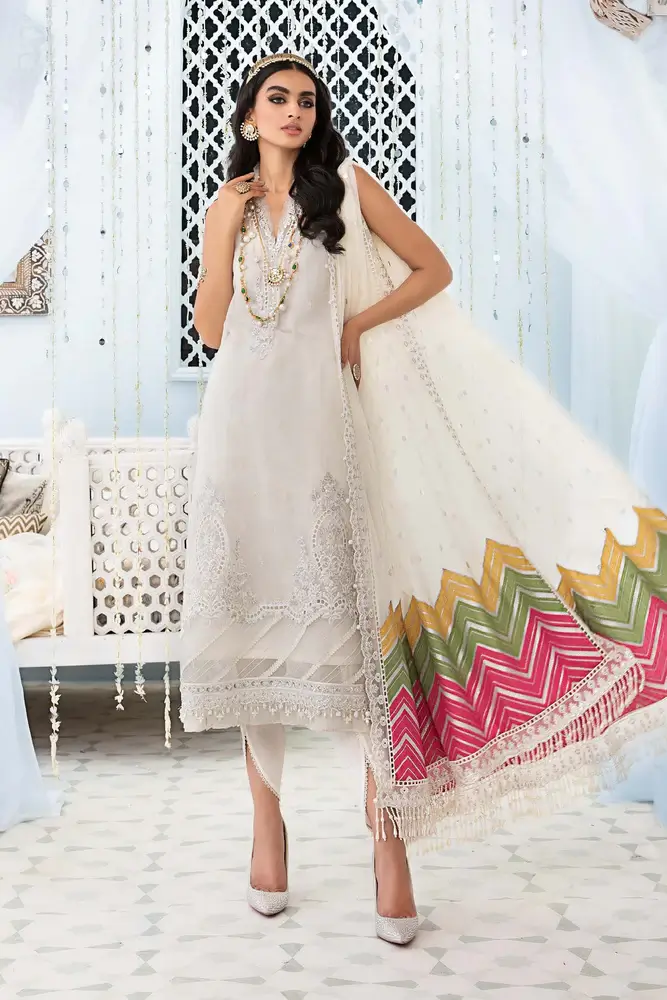 The shades of white are timeless and versatile and no matter which season it is you can always wear white. The color brings out the elegance and sophistication in you. It is a soft and muted shade that resembles a slightly creamy or ivory white. Off-white is a fantastic choice for summer as it exudes a fresh and airy vibe while providing a refined and polished look.
One of the benefits of off-white is its versatility when it comes to mixing and matching. It pairs effortlessly with a variety of colors, including pastels, neutrals, and even bolder shades. Whether you want to create a monochromatic look with different shades of off-white or incorporate it as a neutral base for vibrant summer hues, off-white provides a stylish canvas for your creativity. You can achieve a timeless, effortlessly chic, and suitable for a range of occasions.
Rose Gold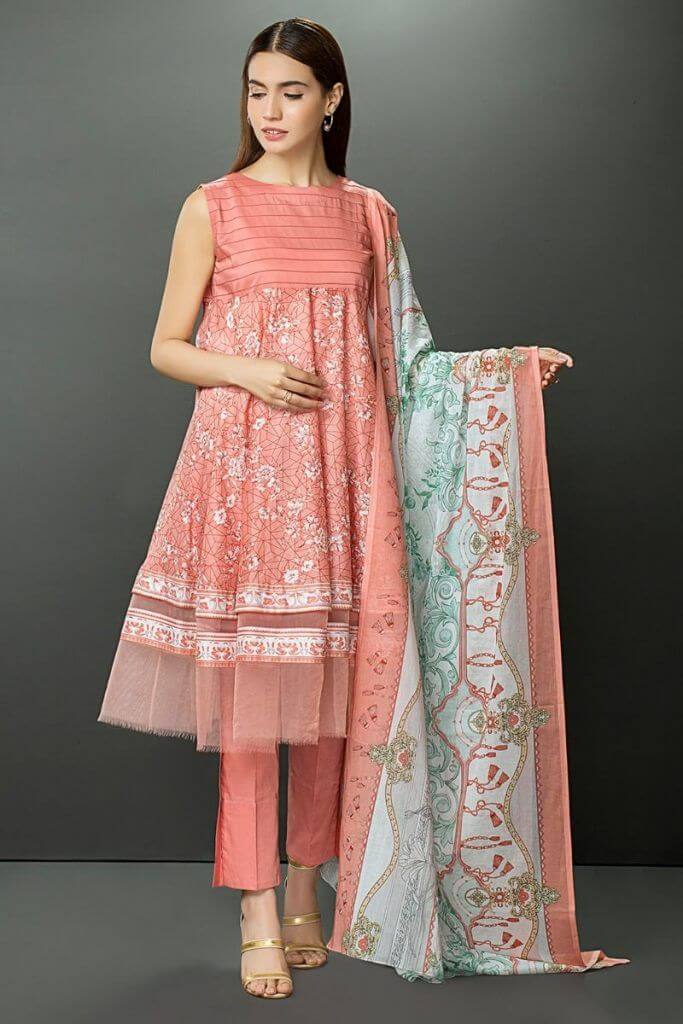 Rose gold is also a very trendy color that has become viral in recent years. The color is known for its soft and romantic appeal. Rose gold adds a touch of luxury and femininity to any ensemble, making it a perfect choice for summer fashion.
Rose gold in your summer wardrobe can elevate your style and create a beautiful, eye-catching look. A rose gold statement necklace or a pair of earrings can instantly enhance a simple outfit, adding a touch of glamor and sophistication. You can easily find this color in many brands.
Colors Are the Music of the Sight!