A bridal shower is a special celebration held before a wedding to honor the bride-to-be. It is a time for family and friends to come together and shower the bride with love, well wishes, and gifts. It's a day filled with laughter, games, and secrets as the bride-to-be and her closest friends gather to celebrate love, friendship, and a whole lot of juicy gossip. So get ready to dive into the whirlwind of activities that make this event an unforgettable experience.
Top 8 Activities to Include in a Bridal Shower
Note down all these amazing activities to make your bridal shower the most fun-filled.
Question Answer Games
DIY Bridal Craft
Advice and Wish Jar
Bridal Shower Photo Booth
Recipe Exchange
Professional Photoshoot
Trendy Reels
Dance Performances
Question Answer Games
Games are a fantastic way to break the ice and bring everyone together. There are various entertaining games you can incorporate into the bridal shower. One popular choice is "Wedding Trivia," where guests answer questions about the couple's love story or general wedding traditions.
Another amusing game is "How Well Do You Know the Bride?", where attendees guess facts about the bride's preferences and experiences. These games spark laughter and friendly competition while providing insight into the bride's life.
DIY Bridal Crafts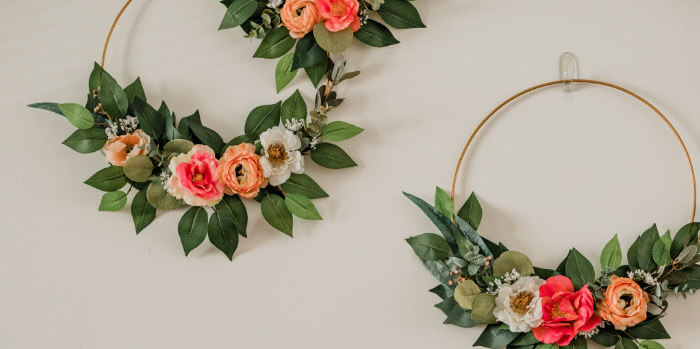 Get creative with do-it-yourself bridal crafts that can serve as both an activity and a keepsake for the bride. Set up a crafting station where guests can design their own personalized wedding favors, such as handmade candles, decorated mason jars, or custom photo frames.
You can provide various crafting materials and let everyone's imagination run wild. This activity not only adds a personal touch to the bridal shower but also gives guests something to take home as a cherished memory.
Advice and Wishes Jar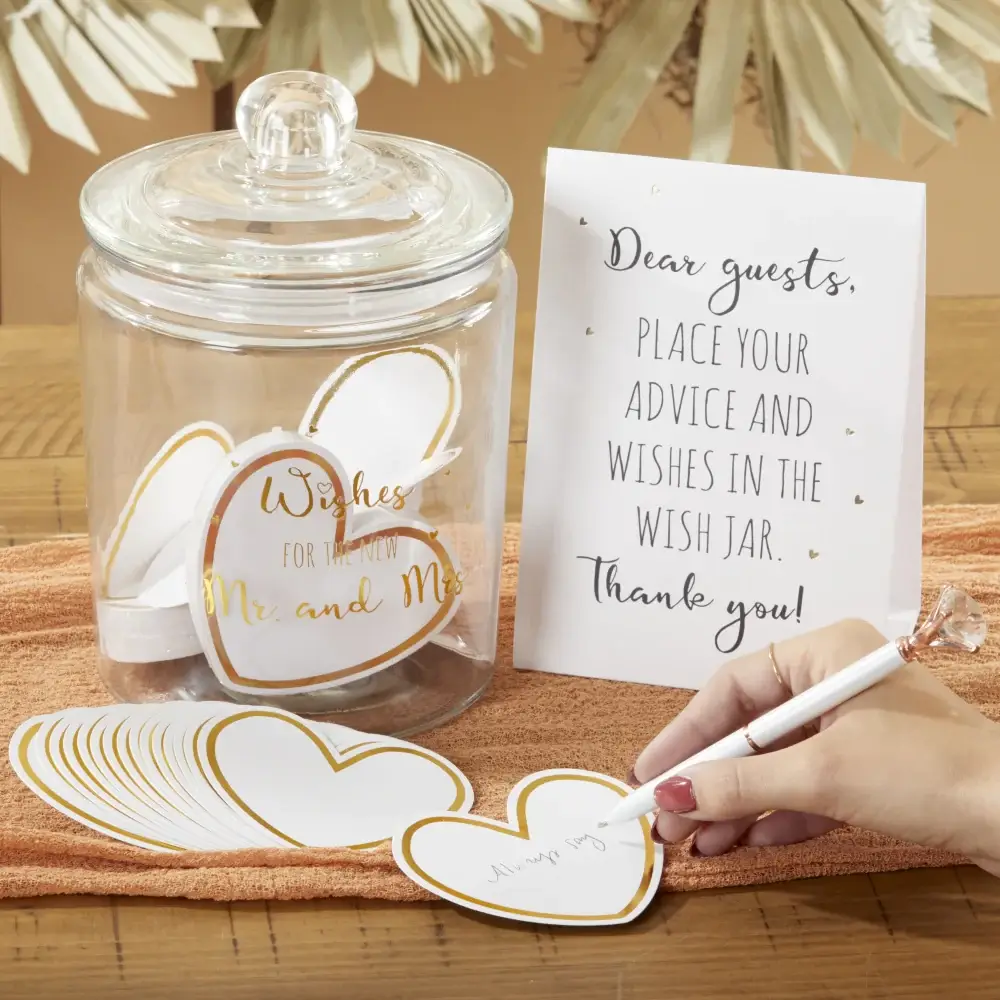 Create a beautiful jar or box where guests can write down their heartfelt advice and well wishes for the bride. Place slips of paper and pens on a decorated table and encourage attendees to jot down their messages throughout the shower.
This activity allows guests to share their wisdom and love with the bride, and it provides her with a sentimental keepsake that she can revisit whenever she needs a reminder of the love and support she received on her special day.
Bridal Shower Photo Booth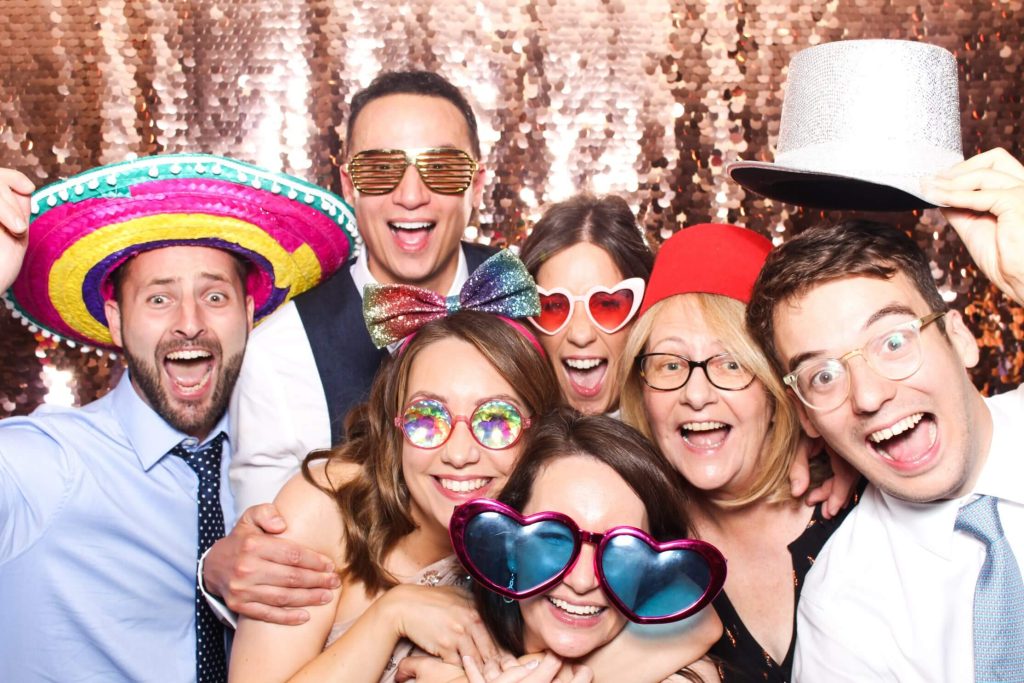 Setting up a photo booth area with fun props and a backdrop is an excellent way to capture memories and entertain guests. Provide an assortment of hats, glasses, signs, and other accessories related to weddings.
Guests can strike a pose and take memorable photos throughout the event. You can even print out these photos on-site and create a mini photo album for the bride as a surprise gift. A photo booth adds a touch of whimsy to the celebration and ensures everyone leaves with a tangible memento.
Recipe Exchange

Food is an integral part of any celebration, and a recipe exchange activity can make the bridal shower even more delightful. Ask guests to bring their favorite recipes or family dishes written on cute recipe cards.
During the shower, they can share the stories behind the recipes and exchange them with the bride. This activity not only allows the bride to gather a collection of cherished recipes but also provides an opportunity for guests to connect through their shared love of food.
Professional Photoshoots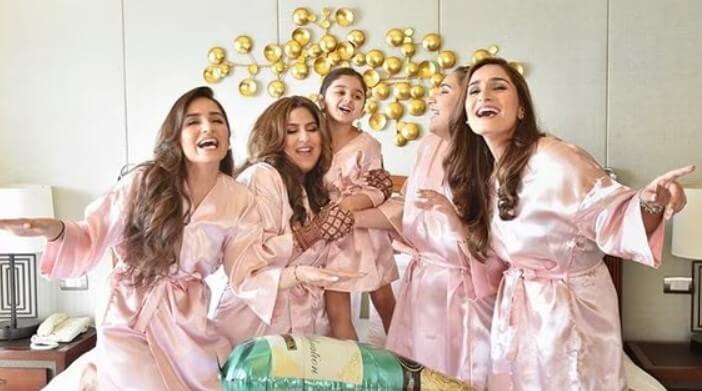 Oh, you won't believe the trendy craze that has taken over bridal showers! Get ready to strike a pose and capture those unforgettable moments with the latest must-do activity.
In this digital age, where social media reigns supreme, brides and their squads are channeling their inner influencers and turning their bridal showers into full-blown photo shoots. Gone are the days of simple snapshots; now, it's all about creating jaw-dropping, envy-inducing content.
Trendy Reels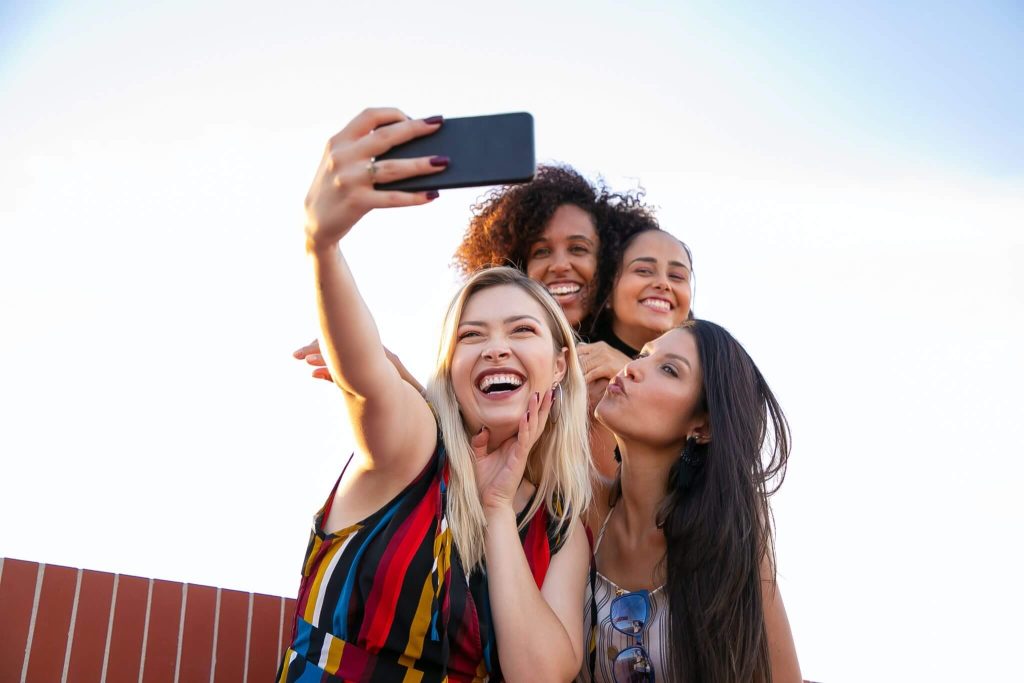 There's a new star-studded activity taking center stage at bridal showers: making trendy reels. That's right, darlings, it's time to unleash your inner Spielberg and create some unforgettable cinematic moments.
Now, brides and their entourage are stepping into the limelight and embracing their inner influencers by capturing their bridal shower shenanigans in the form of all viral reels.
Dance Performances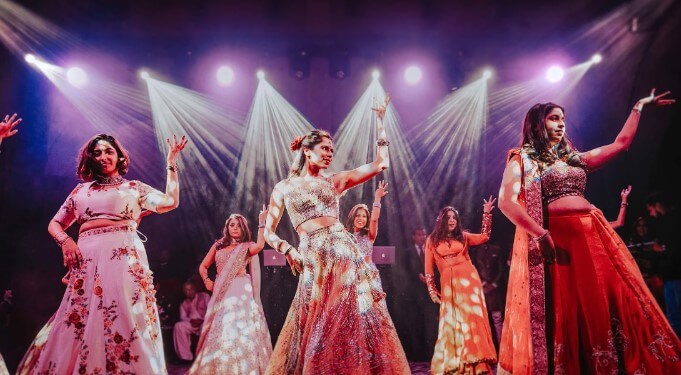 When it comes to celebrating love and friendship, nothing quite sets the stage on fire like dance performances. Let's not forget the surprise performances! It's not uncommon for the bride's friends and family to surprise her with their own dance numbers, choreographed to perfection. From energetic Bollywood routines to funny dances each performance adds an element of surprise and excitement to the festivities.
Plan the Most Memorable Bridal Shower for the Upcoming Bride!