Newly formed Twitter accounts will need to wait 90 days before they can sign up for the new Twitter Blue plan and become verified, according to a policy update released by Twitter. By doing this, spam and impersonation from verified accounts are probably prevented.
For 90 days, newly created Twitter accounts won't be able to sign up for Twitter Blue. Additionally, we reserve the right to impose waiting periods for new users at any time and without prior notice, the business stated on its Twitter Blue FAQ website.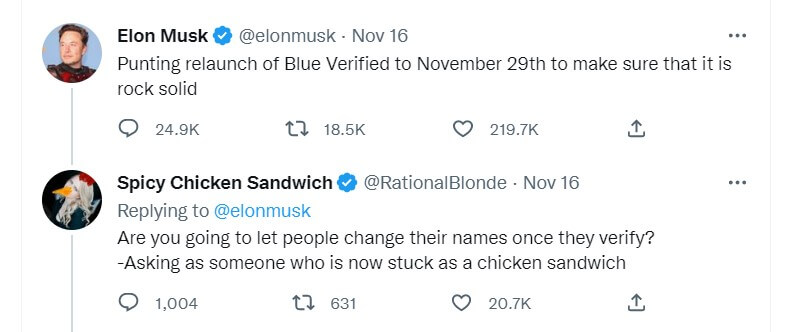 The Elon Musk-led business previously said that new accounts created after November 9 won't be able to purchase the $8 Twitter subscription plan.
The hastily implemented Twitter Blue caused turmoil as a flood of verified accounts started impersonating companies, sportsmen, and celebrities once the outdated rules were published. Shares of businesses like Eli Lilly and Lockheed Martin fell as a result of falsely verified accounts tweeting false information.

The company forbids verified users from changing their names in order to prevent impersonation. Earlier this week, Musk stated that until the social network confirms that the new name complies with its rules, paid accounts will lose the verified checkmark. The company hasn't created a formal policy regarding that, though.