Watching movies in Multan is so fun because of Universal Cinemas. Did you know that Universal Cinemas opened 11 screens in its first year of operation?
The main aim of these multiplex cinemas is to revolutionize the experience of cinema in Pakistan. Universal Cinemas are built on values such as credibility, convenience, and amazing customer service. 
These cinemas try to give the best possible experience to the customers and make the process as easy and convenient for them as they could. They provide the easiest ticket booking experience and purchasing experience.
Universal Cinema Multan – All You Need to Know
Read below to know everything about Universal Cinemas Multan:
Ticket Price in Universal Cinema Multan
The Cinema has the following ticket prices: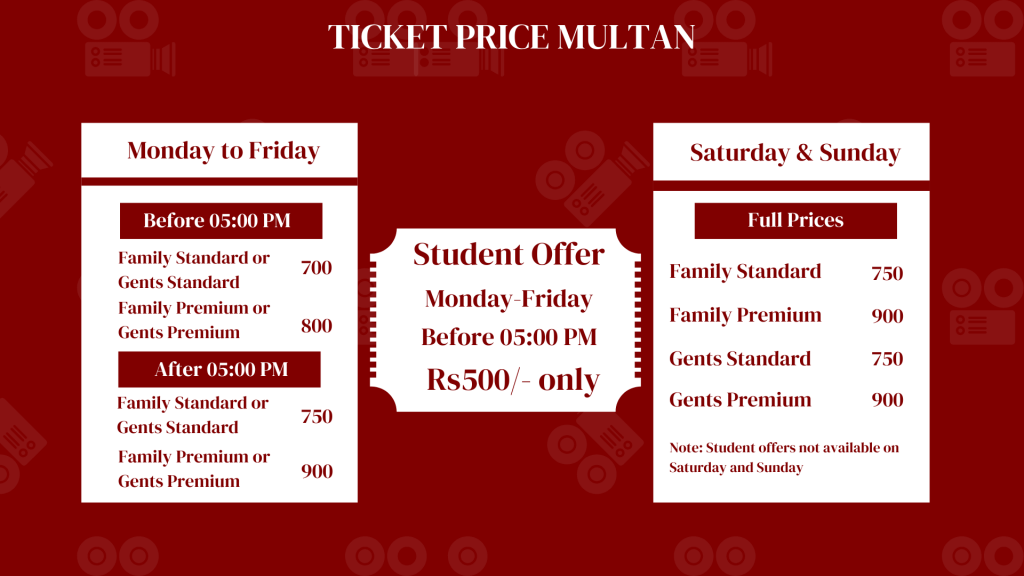 Screens in Universal Cinema Multan
The Cinema has almost 12 Screens with a capacity of above 1800 people. The Cinema is currently the largest one in Pakistan that plays up to 45 shows in a day. 
Food and Beverages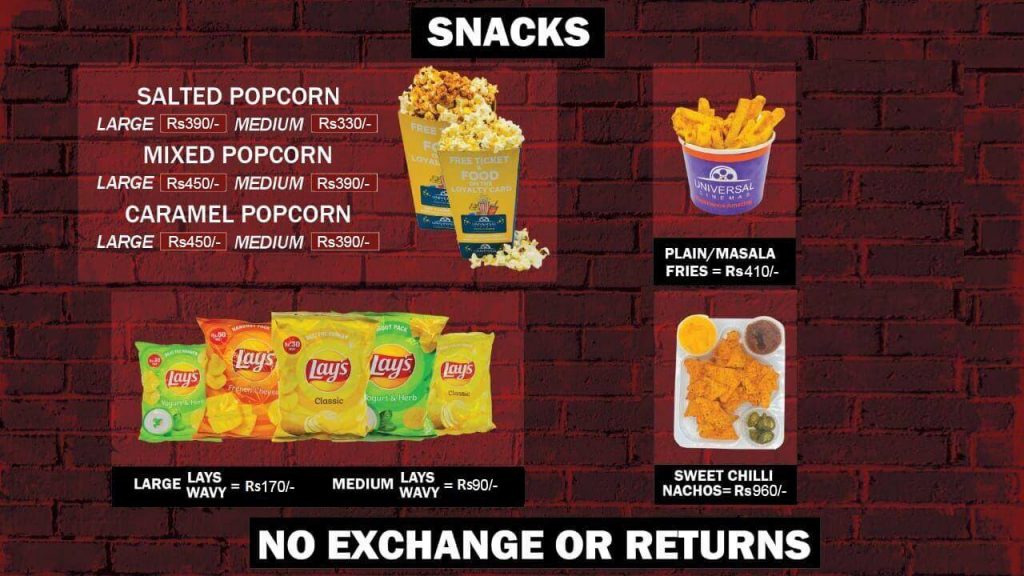 Location of Universal Cinema Multan
The Grand Mall, Noor Blvd, Buch Villas, Multan.
Contact Number of Universal Cinema Multan