If you are a resident of Islamabad and thinking to go swimming, I have prepared a list of the best swimming pools located in the capital city of Pakistan. If you have an interest in swimming, one must go to beat the heat in summer. Swimming pools provide a cool hideaway from a daily rush. It is also an effective way to get rid of calories. Apart from being an excellent hobby, it keeps swimmers healthy and in shape.
Benefits of Swimming
Swimming is a full-body exercise and extremely beneficial for overall health. If you already swim, you know just how amazing of a workout it can be for both your body as well as mind. It works wonders for all ages. Some of the amazing benefits of swimming are:
Total body workout
Cardiovascular fitness
Lifelong fitness
Great for people with injury
Safe during pregnancy
Burns massive calories
Helps improve sleep
Boosts mood
Manages stress
Great for people with disabilities
Essentials of Swimming
Before going swimming, make sure to have these things along:
Costume
Extra pair of clothes
Towel
Swimming cap
Goggles
Ear and nose clips
Toiletries
Flip flops or poolside shoes
A List of Best Swimming Pools in Islamabad
Want to go for a swim in this scrunching heat? Check out the list of some best picks in the city.
| | | | |
| --- | --- | --- | --- |
| # | Swimming Pools in Islamabad | Location | Timings |
| 1 | Islamabad Club | Main Murree Rd, Islamabad | Open 24 hours |
| 2 | Jacaranda Family Club | Sector E, DHA II, Islamabad | 7:30 am to 11:30 am and 5 pm to 10 pm |
| 3 | Islamabad Sports Complex | Aabpara, Islamabad | Depends on Sports Events |
| 4 | Islamabad Serena Hotel | G-5, Islamabad | 7 am to 10 pm |
| 5 | Islamabad Marriott Hotel | F-5, Islamabad | Open 24 hours |
| 6 | Ramada Hotel Islamabad | Shakar Parian, Islamabad | Open 24 hours |
| 7 | Naval Anchorage Club | Naval Anchorage, Islamabad | 9 am – 12 am |
| 8 | Islamabad Swimming Academy | G-11, ICAS, Islamabad | 6 pm to 8 pm |
| 9 | Megazone Swimming Pool | F-9, Islamabad | 12 pm to 8 pm |
| 10 | Cloud Nine Islamabad | F-7, Islamabad | Open 24 hours |
1. Islamabad Club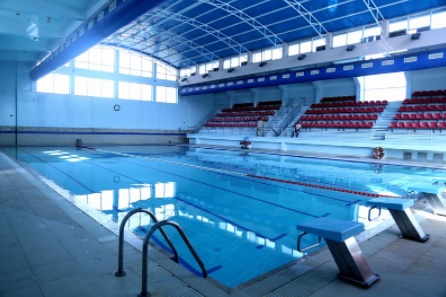 With Islamabad Club, one can experience royalty. It has been an exclusive hub of many of Pakistan's renowned citizens including diplomats. It is mainly known for its eminence and grandeur. Islamabad Club holds a full range of indoor as well as outdoor sports facilities including polo, horse riding, golf course, cricket ground, swimming pools, gymnasium, tennis, squash, and badminton courts.
The club offers state-of-the-art swimming pools, both covered and outdoor. The maintenance of each pool is given special attention to keep the water hygienically pure and hazard-free. Along with that, there is a uniform water temperature to meet the comfort level of the members. Professional lifeguards and coaching facilities for both males and females are also available. Lastly, swimming galas also take place in Islamabad Club.
Timings: Open 24 hours
2. Jacaranda Family Club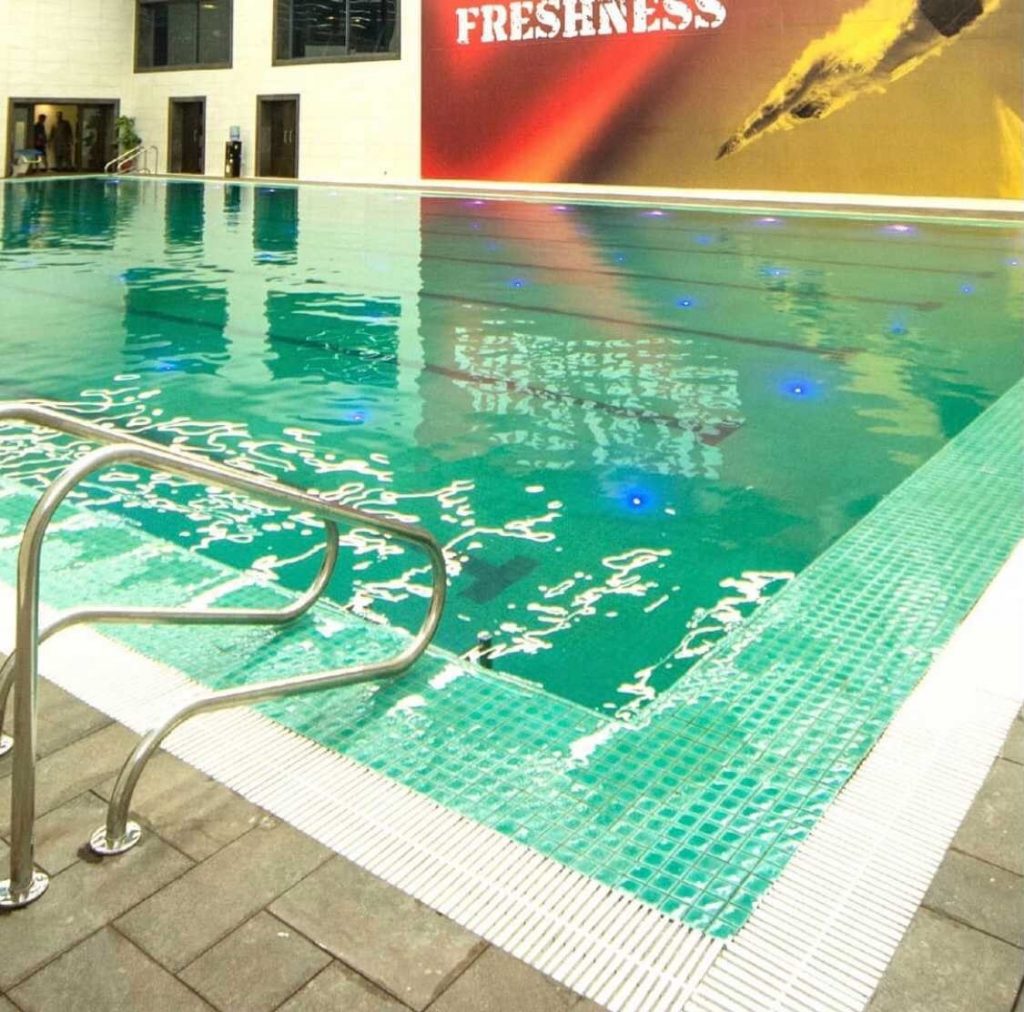 Jacaranda Family Club is located in the most conspicuous district of twin cities. JFC offers its guests a broad array of hospitality products and services. Under the name of Health and Fitness Center, JFC offers all-season services separately for both men and women. They have a gym, swimming pools, spa, and massage rooms, aerobics, and squash courts.
The swimming pool is functional all year round. Males and females have separate pools. Additionally, there is a kids pool as well. They have trainers available for amateurs. Trainers charge a sum of money privately and give training. Along with that, the club offers memberships to be availed by people who want to use the swimming pool regularly.
Timings: 7:30 am to 11:30 am and 5 pm to 10 pm (Mondays are observed as closed)
3. Islamabad Sports Complex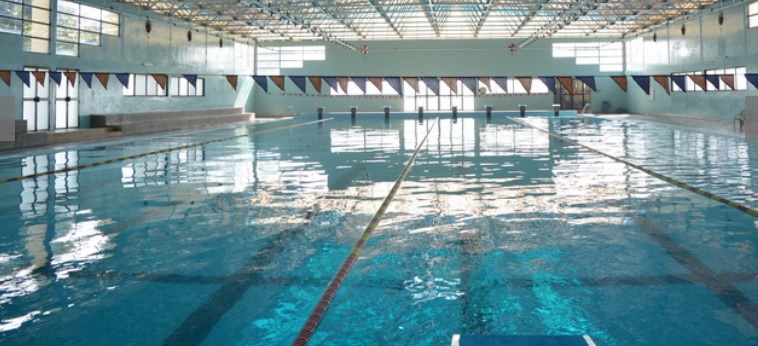 A Sports Complex in which is included Liaquat Gymnasium for indoor games and Jinnah Stadium for outdoor games has been built with Chinese assistance. In this complex, international sports events are held. The headquarter of the Pakistan Sports Board is located inside the Complex which is mainly responsible for promoting sports in the country.
It has a professional diving pool for its swimmers. For ladies, it specifically offers the privacy of the pool. The practicing pool is also temperature-controlled and is considered one of the best pools for ladies in the vicinity. It also has three smaller pools built for kids. A monthly membership is offered to anyone who wishes to avail the services regularly.
Timings: Depends on Sports Events
4. Islamabad Serena Hotel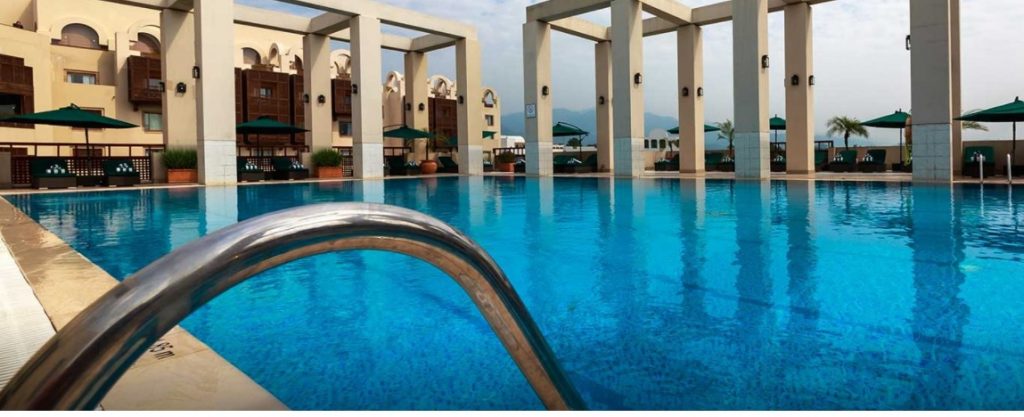 Islamabad Serena Hotel offers a comfortable stay at the only 5-star hotel in Islamabad. It welcomes guests with an outdoor swimming pool and relaxing spa treatments. Located inside the hotel is the Maisha Spa & Health Club. This club provides a lavish facility for their guests to get rid of daily stress and revitalize their bodies and mind.
While availing the swimming services, one can enjoy snacks alongside their pool bar. There is one pool at the rooftop as well to enjoy the scenic view of Margalla Hills that Serena Hotel has to offer. This gives their guests an extravagant space to relax after a long week. The pool has a central heating system for people to enjoy the facility regardless of the weather.
Timings: 7 am-10 pm
5. Islamabad Marriott Hotel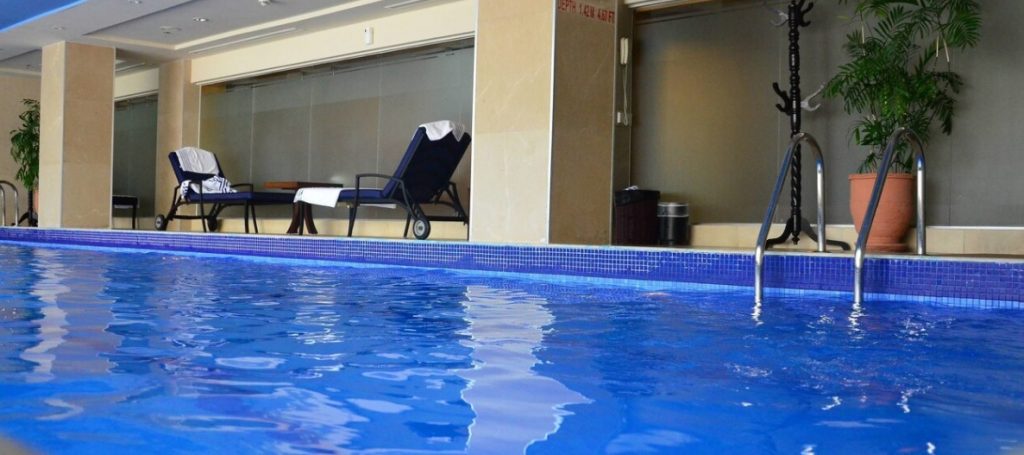 Islamabad Marriott Hotel houses a club under the name of Xavier Health Club which is equipped with state of an art gymnasium, steam rooms, and saunas along with an indoor and outdoor swimming pool. The gym provides equipment for all types of exercises. Professional personal trainers are also available.
For children's enjoyment as well as relaxation for adults, this is a go-to place. The hotel provides basic swimming equipment to its guests. One can take a yearly membership. Their membership is expensive but the atmosphere offered and services provided do just to the pricing.
Timings: Open 24 hours
6. Ramada Hotel Islamabad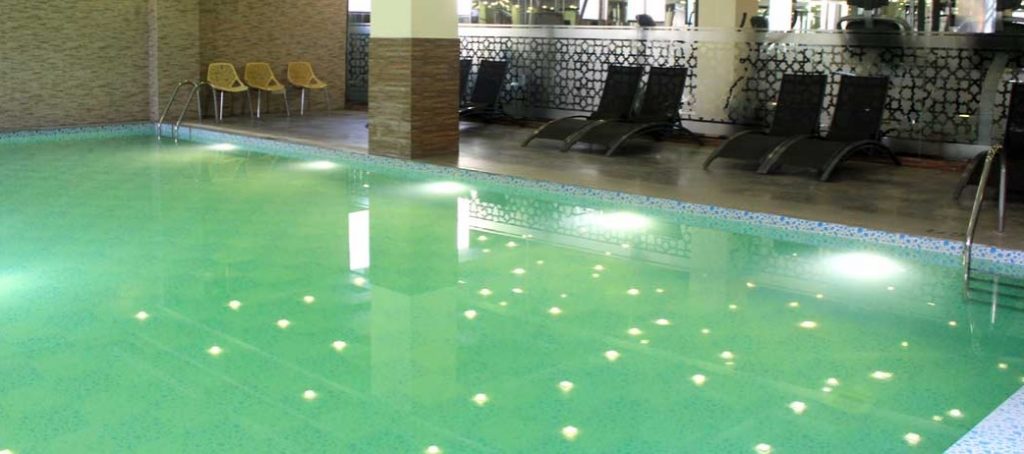 Ramada Hotel is one of the famous chains in Pakistan offering top-notch facilities to its guests. It is particularly popular among foreign delegates and tourists. Apart from an indoor swimming pool, the Health Club at Ramada Islamabad offers a gymnasium that is well-equipped, full-service spa, and Jacuzzi along with an in-house sauna and steam room among other facilities.
The indoor swimming pool is in the basement level of Ramada Islamabad. It is truly one of the most popular oases for relaxation. Enjoy the pool for a refreshing dip in a Ramada Hotel Islamabad which stands out as one of the 4-star hotels in the country.
Timings: Open 24 hours
7. Naval Anchorage Club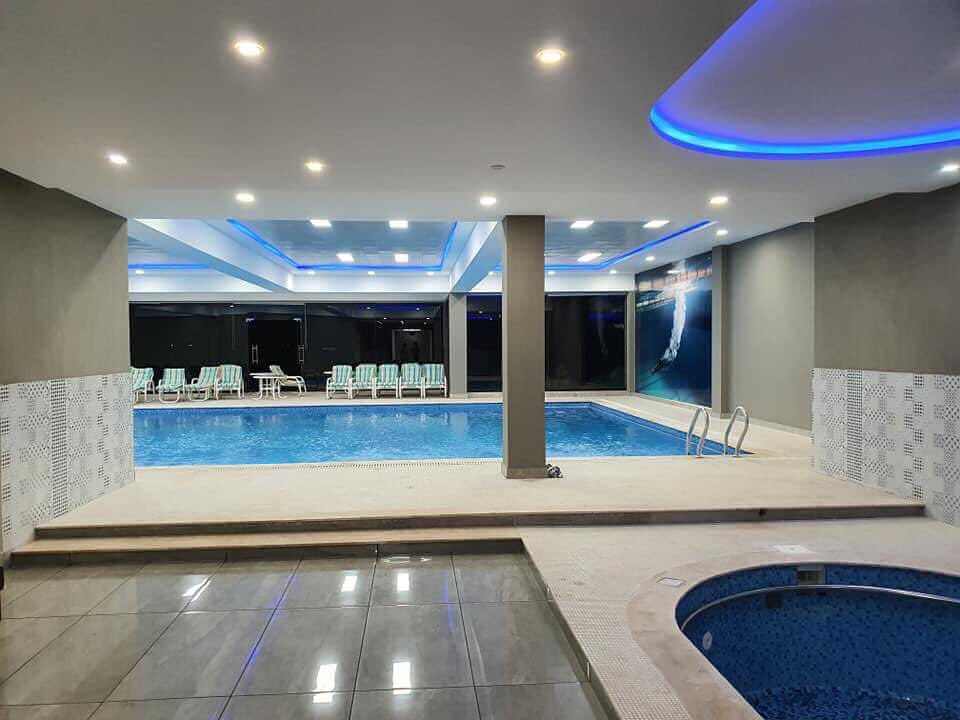 Naval Anchorage Club offers a great gateway to a healthy life. They have a range of sports activities to engage the youth in a healthy routine. The club has built a well-equipped fitness studio, a beautiful golf course, wonderful tennis courts, cricket ground, delightful badminton court, futsal ground, basketball court to turn the society into a vibrant community.
Along with that, the club has an indoor swimming pool located inside the vicinity. Members and non-members can enjoy swimming in all weathers. They have a separate pool for kids as well.
Timings: 9 am – 12 am
8. Islamabad Swimming Academy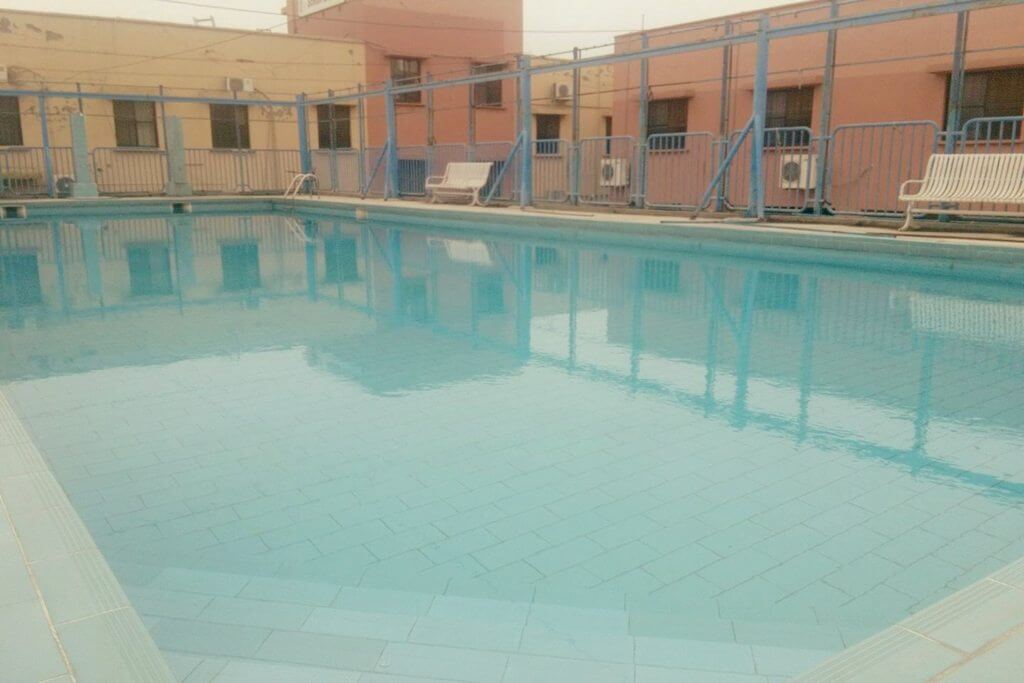 Islamabad Swimming Academy is dedicated to providing coaching to children over the age of 7 years. They provide a learning and growing environment to all. The swimming pool is regularly cleaned and filtered for hygienic reasons. The training is also offered to adults.
For others who know how to swim, this is a great opportunity to avail. You can make a monthly deal and enjoy the relaxation at the pool. Their pool is situated in the open air.
Timings: 6 pm to 8 pm.
9. Megazone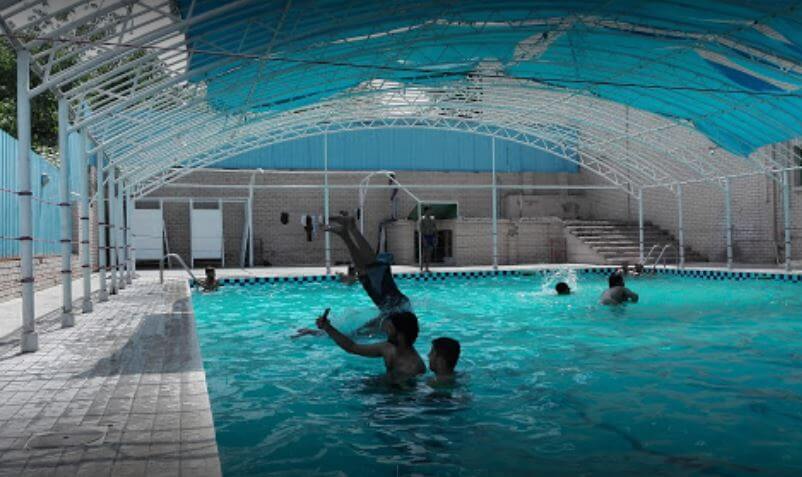 Megazone is a gaming zone in Islamabad. The facility provides a Swimming pool, Bowling, Arcade games, Snooker & gym. The swimming pool is outdoor and is 8 feet in depth, smaller in size. The pool is not meant for professional swimmers. It is easily accessible to the general public and therefore, mostly crowded. They also offer discounts for families.
Timings: 12 pm to 8 pm.
10. Cloud Nine Islamabad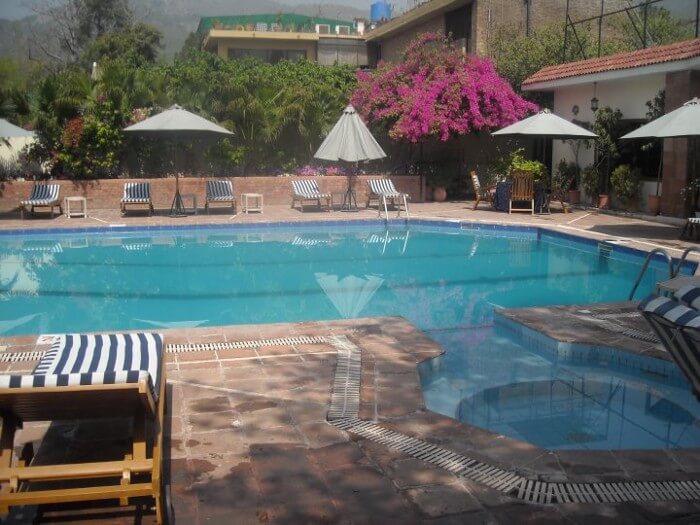 In the footsteps of lush green Margalla Hills is situated a resort under the name of Cloud Nine. The place is a great escape to a daily routine with amazing recreational activities and exclusive dining options. They have an outdoor swimming pool. The pool is accessible all year round because of the heating system. Along with that, they have a jacuzzi and a well-equipped gym as well.
Timings: Open 24 hours
Concluding Remarks
Swimming is an affordable activity as it doesn't require heavy equipment or hefty club memberships. There are a lot of places available that provide swimming services at a nominal rate.