Long drives in the winter can be very pleasing but if your car is stuck in the snow or has piles of ice and snow on it, that can ruin all your plans. To make sure your car is saved from the harsh weather, there are certain tools and accessories that you should use.
To make sure you are ready for every situation, we are here with 13 car essentials that can help you tackle winters like a pro.
13 Car Accessories for Winters
Below are 13 Car accessories for winter that everyone should have. We have added tools that are great for emergency needs and are used by most car owners to get by harsh winters.
1. Ice Scraper and De-icers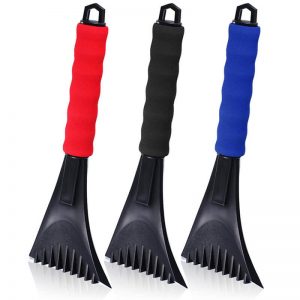 On a snowy morning, waking up to piles of ice becomes a norm. You get up for the day and just when you reach your car, you see it has been overcome by snow. To get rid of ice and snow fast, using an Ice scraper and a de-icer can be a great idea.
With these tools you should remove snow and ice from your car, especially from car lights, the car screen, and windows for safety reasons.
2. A shovel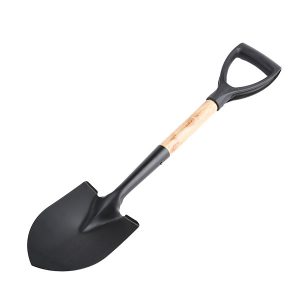 A shovel can be a lifesaver in heavy snow. If your car is stuck in the snow you can easily dig it out. But, make sure you buy a strong shovel because if you buy a cheap low-quality one, it will break and won't help you with anything.
When you are buying one, keep in mind that it should be sturdy and easy to grip. Some shovels come with padding for easy hold so make sure the one you buy is easy to use and carry. You can buy a portable one which is easier to store and doesn't take up a lot of space.
3. Winter floor mats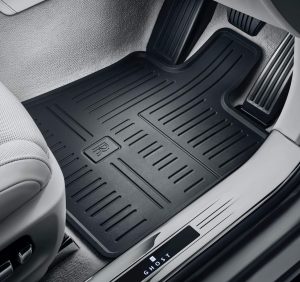 We all know how annoying a wet and muddy mat can be. If you are coming from snow, rain, or a muddy place, your shoes are all wet and dirty and can ruin your car carpeting. To avoid that and to save yourself from long hours of cleaning, using a winter floor mat can be great.
You can put the mat on your carpet and just take it out for a quick wash when it's dirty. When you are buying a mat, make sure it's made of odorless and thick material and has a system to stay in place.
4. A torch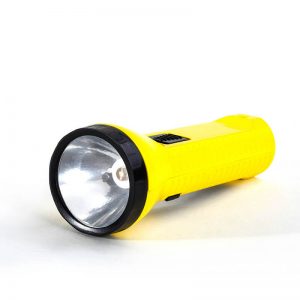 This is a very important tool to keep in your car year-round. If your car breaks down at night, having a torch will help you see clearly. Plus, in the dark other drivers will also see you and avoid crashing into your car.
Thus, make sure you have a functional flashlight with spare batteries every time in your car.
5. Jumper Cables
While most car issues come with a warning, car batteries usually don't alarm you before they are dead. If you find yourself in such a situation, having jumper cables can be a great idea. With those cables, you can easily charge your batteries or even help someone else start their car.
Experts recommend using a 4-6 gauge jumper cable which is at least 6 meters (20 feet) long.
Make sure you get some training before using them as misuse can cause sparks and damage the source and your car batteries. Thus, try it out in front of someone who knows how to use them before you use them on your car.
6. A basic tool kit and sturdy toolbox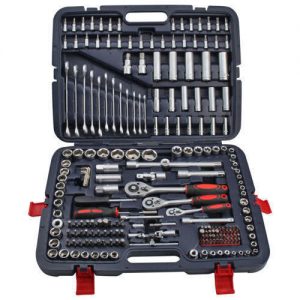 Imagine if your car breaks down in the middle of the road or runs into an accident. If you happen to be in a remote area, finding a mechanic can be very hard. To save yourself from those circumstances carrying a small toolbox with basic tools like screwdrivers, gloves, and mini torque can be a great idea.
Also, keeping a sturdy, strongbox for tools is a must because you wouldn't want to ruin your seats and occupy a large portion of back storage with tools. Keeping tools in boxes helps in finding them, and also is the best way to store and organize them.
7. A car cover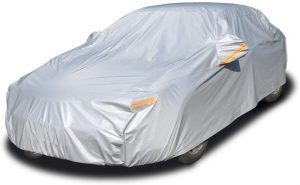 Car covers are great for both winters and summers as they protect your car from wind, dirt, rain, and snow. Having a car cover also ensures your car paint doesn't get damaged and that improves your car's resale price while saving your money.
While buying a car cover, you should check the following things:
Buckle straps and tie-downs so it stays in place, doesn't blow away in the wind, and doesn't damage the paint through friction.
A waterproof high-quality fabric
8. A windshield cover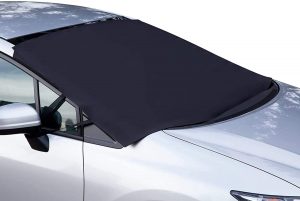 While cleaning snow and ice from your car isn't too hard, avoiding that step can save you time. By installing a windshield cover on your car, you can save yourself from scraping ice in the morning when you are getting late for work.
When you know it's about to snow or rain, just install it on your car screen and simply remove it as needed. It doesn't require any tools for installation.
9. An Air Compressor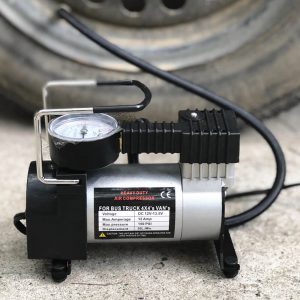 Car tiers inevitably run out of gas and a flat tire can be quite dangerous. To help yourself in such a situation, having an air compressor in your car is vital. Air compressors come in small and portable sizes and shapes which makes them easy to use and convenient.
They can be used by anyone and they quickly fill the tire up for use. Therefore, keep an air compressor in your car at all times so you can avoid unnecessary visits to the mechanic.
10. A blanket and heat cushion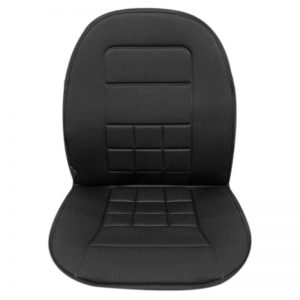 Winters can sometimes be brutal and traveling for long hours in the car can be hard. To make sure your travel is enjoyable, you should keep a blanket in your car. The blanket can be an electric blanket or a regular one that is easy to carry, store, and warms you up instantly.
A blanket is also great in case someone falls ill and needs to cope with the cold. When you buy one, make sure the cord is long so passengers in the back seat can also use it.
For the driver, a heated cushion can be ideal as keeping a blanket can be annoying while driving. Many heated cushions come with settings to adjust temperature. That way you can account for the cold weather and drive comfortably in a warm and cozy way.
11. Escape tracks
Once your car is stuck in mud or snow, getting it out can be a long process. You practically won't be able to handle it and will require help. But, if you have escape tracks, you can help yourself without waiting for hours for someone to rescue you.
Just place the tracks below your tyres and your car will drive out of the snow quite fast due to the platform support.
12. A cordless vacuum cleaner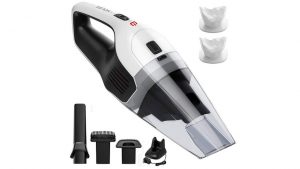 Cleaning a car and getting into narrow spaces is every car owner's least favorite job. To make the task less hectic, having a small and portable cordless vacuum cleaner is a good idea. It can get dirt and sand out of small spaces helping your car stay clean and tidy all the time.
This tool is great for winters and summers alike.
13. Tyre chain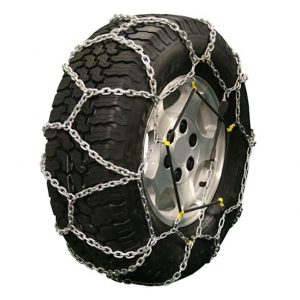 Snowy or rainy roads can be extremely slippery and hard to drive on. Many accidents occur because of this therefore, it's important that you keep tyre chains for your wheels so when the road is too slippery the chains can make it easier to drive.
Chains when wrapped around the tyre increase road friction and thus make it easier to cross roads with heavy snow.
Conclusion
In this article, we took you through 13 car accessories for winters that every car owner should know about. To help yourself in snowy and rainy weather, you should keep snow scrapers and de-icers. If you don't want to go through that trouble, having a windshield cover is a good idea.
If your car is stuck in the snow, a shovel, and escape tracks can prove helpful. You can use tyre chains on slippery roads. If you experience a flat tire, an air compressor can help to quickly fill it up. In case your car batteries are dead, you can use jumper cables.
To avoid your tools from damaging your car, keep them in a sturdy box and also keep tools like screwdrivers and a torch to easily fix small damages.
A car cover should always be used to save the car paint from damage. In snowy and rainy weather, winter floor mats can be used to save the car floor from getting wet and a vacuum cleaner can help you keep your car clean.
Lastly, keeping a warm blanket and a heated cushion in the car is another great way to enjoy winter without freezing in the weather.