As long as Eisha manages to reach Broad Peak, she will become the world's youngest mountaineer. Pakistani female climbers are pushing themselves to new limits in their pursuit of new summits over the 8,000-meter mark.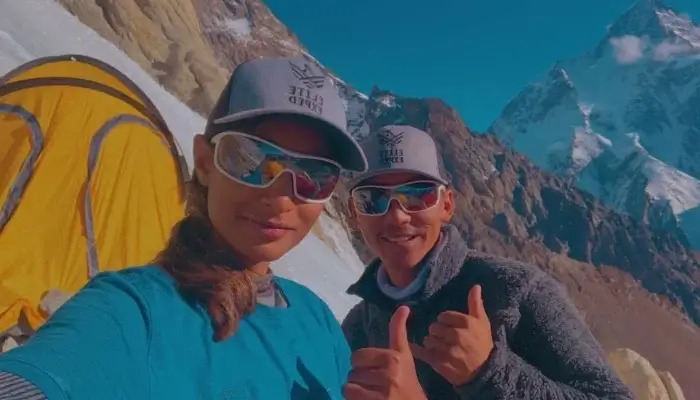 Both Naila Kiani and Samina Baig are currently attempting to become Pakistan's first female K2 climbers, while 16-year-old Eisha Sajid is hoping to become Pakistan's youngest eight-thousander climber by scaling Pakistan's Broad Peak.
Currently, Dubai-based Pakistani climber Naila has made it to the second camp of K2. Furthermore, she demonstrated that Samina is ahead of her and has already arrived at camp 3 before she had started.
On July 22 or 23, Naila had hoped to reach the summit. She went on to say that Pakistan will be proud that for the first time, a Pakistani woman has managed to climb K2 — whether it's her or Samina. A Pakistani alpine club official confirmed that Naila is being accompanied by Sirbaz Ali and Wajid Nagri, both of whom are members of the club.
Meanwhile, 16-year-old Eisha, a tender and first-timer, has also begun her journey to Broad Peak. After completing the C2 rotation, the younger mountaineer, who is making her first climb, has now arrived at camp one.
A successful ascent of Broad Peak by Eisha will put her ahead of Shehroze Kashif as the country's youngest eight-thousander climber. As of 2019, Shehroze was 17 years old when he climbed the same mountain.
Broad Peak, at 8,051 meters, is the world's twelfth best peak.