People plan to spend time away from home in pursuit of relaxation, recreation, and pleasure. Planning a tour for oneself is a tiring process and involves technicalities that can be taken care of efficiently by an experienced person.
To cater to these needs, there are many tour operators throughout Pakistan that provide the best of the best services. In this article, we bring to you a list of the best tour operators in Lahore that offer great trips and tour packages.
Tour Operators in Lahore
Below is a list of the 10 best tour operators in Lahore based on positive ratings and popular opinion.
#
Tour company in Lahore
Contact Number
Rating
1
Hamdan Touristik Services

0344-4444404
4.8
2
Adventure Travel Pakistan

0321-4001336
4.6
3
Meezab Groups

042-111-111-114
4.6
4
Sakuf Travel and Tours
0348 1116434
0307-4443061
4.4
5
Plan My Trip

042-35690971
—
6
GhoomoPhiroo
0331-8450075
0306-6255960
4.9
7
Discovering Pakistan
0300-1114884
0335-1234518
4.2
8
Kairos Travel Service Pvt. Ltd

0300-4200723
5
9
Bliss Travels and Tours
042-35774781
042-35774782
4.6
10
TravelCo
0345-8030888
042-35774690
4.9
Now let's get into the details of each tourism company with their services, contact details and ratings.
1. Hamdan Touristik Services
Hamdan Touristik Services offer unmatched quality tours to people from all walks of life. They arrange excursions and cultural trips to enjoy, and guided tours along with trekking.
Services:
Online booking services
Air ticketing
Hotel booking
Domestic excursions
International tours
Pilgrimage
Family holidays
Corporate tours
Honeymoon trips
Luxury bus services
Ferry services
Train services
Car-rental services
Cruise services
Visa consultancy
Travel insurance
Rating: 4.8 stars on Google
Contact Number: 0344-4444404
Working Hours:
Email: info@hamdantouristik.com
Address: Main Boulevard, Block-A, Gulberg – II, Lahore
2. Adventure Travel Pakistan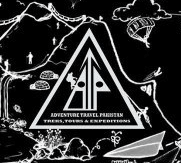 Adventure Travel Pakistan is a reputed, multi-dimensional, one-stop adventure company for all. They offer high-end, tailored tours domestically and internationally.
Services:
International Mountaineering
Domestic & Internationally tours
Professional field staff, mountain guides, cooks, drivers
Trained climbers, instructors, tour conducting officers, managers
Corporate team building services
Retreat safari
Rating: 4.6 on Facebook
Contact Number: 0321-4001336
Working Hours:
Always open for online services
Email: info@adventuretravelpakistan.com
Address: House no. 02, 2nd Floor, Sajjpal Service lane, near-commercial Broadway, DHA Phase-8, Lahore
3. Meezab Group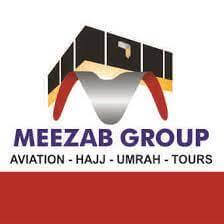 Meezab is a group of fifteen companies providing excellent services. MG is a one-window solution to meet all requirements from Pakistan to Saudi Arabia.
Services:
Hotel stay in Makkah and Madina
Economy packages
Language assistance for Hajjis
Visa approval for Umrah
Best accommodation
Complete assistance at Jeddah airport
Fast visa processing
24 hours customer service
Customer relationship management
Ratings: 4.6 on Google
Contact Number: 042-111 111 114
Working Hours:
Email: lhe@meezabgroup.com
Address: 5 Davis Road, Sf-6 Hill View Arcade, Muhammad Nagar Garhi Shahu, Lahore.
4. Sakuf Travel and Tours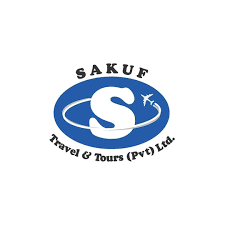 Sakuf Travel and Tours provide customized tours, Umrah packages, and international tour packages. They offer reliable Umrah packages with varying dates and various travel plans, to make your travel worth experiencing.
Services:
Umrah packages
International tour packages
Visa and bookings
Customized tours
Ratings: 4.4 stars on Google
Contact Number: 0348-1116434, 0307-4443061
Working Hours:
Email: tours@sakuf-travels.com
Address: Commercial Area, 34 G Sector G, Phase-1 DHA, Lahore
5. PlanMyTrip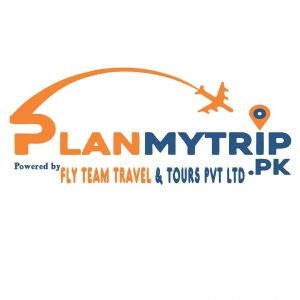 PlanMyTrip is powered by Fly Team Travel and Tours Private Limited. It is one of the best traveling Platforms. They provide 24/7 services to customers.
Services:
Airline tickets
Worldwide hotels
Travel insurance
Tour packages (domestic and international)
Umrah packages
Holiday packages
Visa consultancy
Contact Number: 042-35690971
Working Hours: 24/7 services
Email: info@planmytrip.pk
Address: G Block, Plaza 141, DHA Phase-1, Lahore
6. GhoomoPhiroo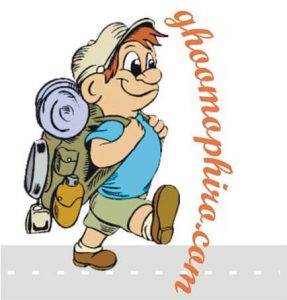 GhoomoPhiroo Pakistan is a registered tour company. They have been operational since 2017 with 2500 plus customers. They arrange tours to more than ten travel destinations.
Services:
Honeymoon tours
Leisure trips
Corporate tours
Educational tours
Customized tours
Ratings: 4.9 stars on Google
Contact Number: 0331-8450075, 0306-6255960
Working Hours:
Email: GPP9217@gmail.com
Address: Johar Town, Sajjad Center 2nd-floor, Suite #204, H3 Block, Lahore
7. Discovering Pakistan

Discovering Pakistan offers an exclusive tour experience to its customers. Their main aim is to promote tourism in Pakistan. They have a large clientele with 98% customer satisfaction. Discovering Pakistan is a marketplace for tour operators. They connect customers to the best and renowned tour operators in Pakistan.
Services:
Custom tours
Group tours
Corporate away days
Corporate events
Expeditions
Domestic tours
Online and on-site appointments
Ratings: 4.2 on Google
Contact Number: 0300-1114884, 0335-1234518
Working Hours:
Email: discoveringpk@gmail.com
Address: Gulberg III, Hali Rd, M52 I.T Tower, Lahore
8. Kairos Travel Service Pvt. Ltd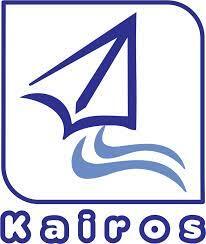 Kairos Travel Service Pvt. Ltd, believes in providing comfortable travel to tourists, traveling through an airline, within or outside the country. They offer a range of services and tours for you to choose from.
Services:
Umrah
Corporate tours
Visa assistance and travel insurance
International and domestic airline tickets
Ratings: 5 stars on Google
Contact Number: 0300-4200723
Working Hours:
Email: kairusts@gmail.com
Address: Wahdat Road, Abrar Business Center, Lahore
9. Bliss Travels and Tours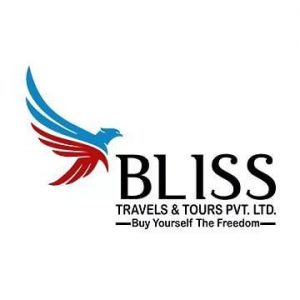 Bliss Travels and tour have qualified and trained staff to take care of the needs and goals of every unique customer. They offer services for every tour and trip imaginable.
Services:
Visa
Air tickets
Hajj and Umrah
Travel insurance
Cruise
Travel consultants
Honeymoon packages
Ground services
Ratings: 4.6 on Google
Contact Number: 042-35774781, 042-35774782
Email: info@blisstravels.com.pk
Address: Al-Hafeez Shopping Mall, Suite No. 1-GF, Ground Floor 82-D/1, Main Blvd Gulberg III, Lahore
10. TravelCo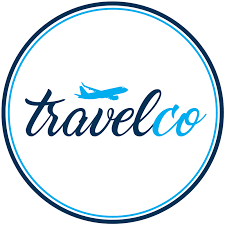 It is the one-stop-shop for all your travel and tour needs. They have 5 years of experience and have experienced professionals that are competent at the job.
Services:
International and domestic tours
24/7 customer service
Experienced tour guides
Quality services and affordable packages
Air rides
Custom tours
Ratings: 4.9 stars on Google
Contact Number: 0345-8030888, 042-35774690-93
Working Hours: Open 24/7
Email: info@placertravels.com
Address: Gulberg III, Al-Hafeez Shopping Mall, opposite PACE, in Main Boulevard, Lahore
Conclusion
Choosing the right tour operator is an important decision that should be made only after extensive research if you wish to have a memorable experience. We recommend you go through each one of the above 10 companies, before making a decision.
All of the above are popular and trusted travel agencies that offer multiple packages of tours so you can always find the right trip that suits you! We hope this article helped in making the decision.
Happy travel to you!