IMPORTANT NEWS ABOUT T20 World Cup 2021
The venue for ICC T20 World Cup 2021 has been shifted to the United Arab Emirates and Oman, with the tournament set to run from 17 October to 14 November. The matches were originally planned to be hosted in India but due to the uncertain Covid-19 situation and considering the importance a world championship holds, the match will continue to be hosted in UAE and Oman.
The BCCI will remain the host of the event, which will now be held across four venues:
Dubai International Stadium
Sheikh Zayed Stadium in Abu Dhabi
Sharjah Stadium
Oman Cricket Academy Ground
The first round of the tournament, comprising the eight qualifying teams, will now be split between Oman and UAE. Four of these teams will then progress to the Super 12s round where they'll join the eight automatic qualifiers.
T20 World Cup 2021 Schedule
For all the cricket enthusiasts, T20 World Cup is the most zealously awaited tournament of the entire cricket season. And unfortunately, as we all know by now, this year's T20 World Cup was postponed. This obviously means the T20 World Cup 2021 schedule won't be what we usually hope to find, but still has some important information. Also, a total of 16 teams are anticipated to partake in the eventful T20 from October 17 to November 14, 2021. (More on T20 World Cup 2021 Schedule below).
Recap: The Teams
Let's take a moment to review the participants – which fans of the game would probably already know – but… West Indies will be playing as the defending champion from the T20 World Cup 2016. The 8 finalist teams to have directly qualified for the Super 12 have been listed below:
Australia
Pakistan
India
South Africa
West Indies
England
New Zealand
Afghanistan
In addition, Bangladesh, Sri Lanka, and another 6 teams that proved their worth through the 2019 ICC Men's T20 World Cup Qualifier will also make their way to the playing field. These 6 teams are:
Papua New Guinea
Netherlands
Namibia
Ireland
Scotland
Oman
T20 World Cup 2021 – What's To Come?
This World Cup is not at all different from any preceding match. The T20 is designed to support three major stages namely being the Group Matches, Super 12, and Knockout stage. The Group Matches are a series of matches between Group A and Group B followed by the Super 12. For those who are unaware, Super 12 is when the top 2 teams from the group matches are up against 10 teams that have directly qualified for the Super 12. After this, only 4 teams will remain and compete in a Knockout round that comprises 2 semi-finals and one final. Since we are all caught up, let's dive right into the details of what's coming up.
This overview contains everything you need to know about the T20 WorldCup in 2021.
Schedule & Fixture
Tickets
Live Streaming
1. Schedule & Fixture
A total of 16 teams will take part in this season of the T20 World Cup and 45 matches will be played between these teams.
It is safe to imagine the below to be the upcoming Schedule & Fixture for T20 World Cup 2021.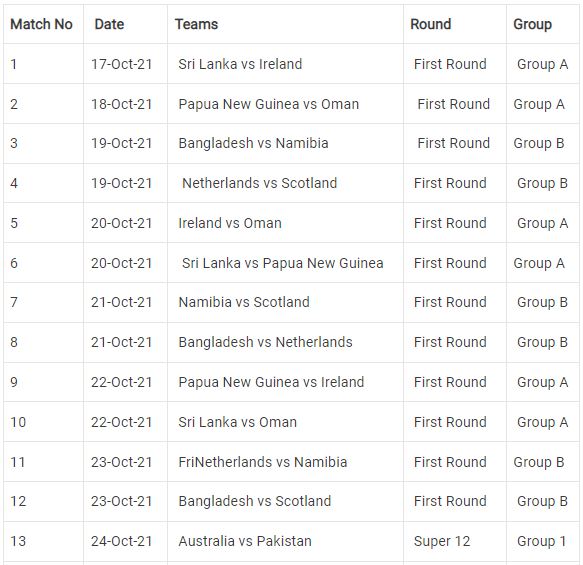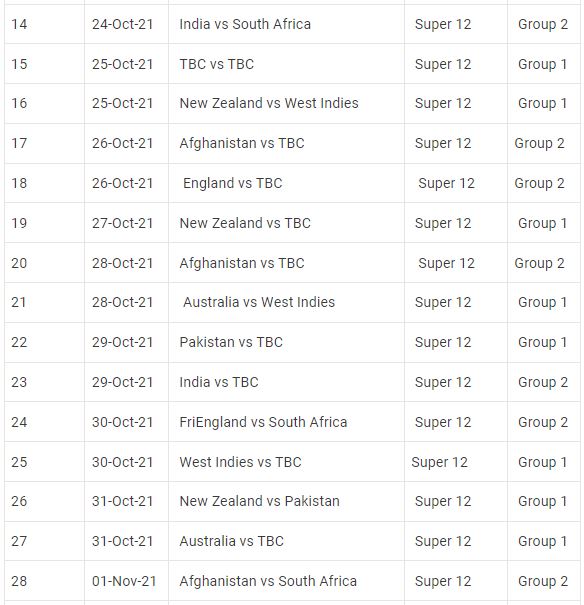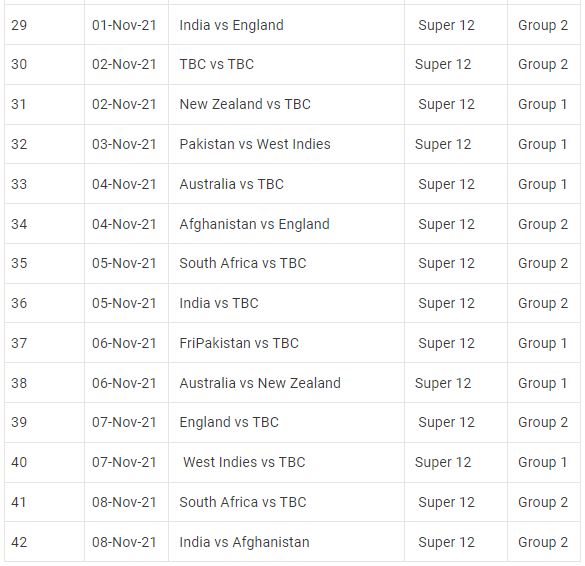 2. Tickets
The T20 World Cup 2021 tickets are already available for online purchase. If you are interested, you can easily book it online or physically purchase it from a ticket counter at the stadiums. Pricing for Group/Super 12 matches begins at $20 for adults and $5 for children. However, semi-final tickets for adults start from $40 and $90 for first and second matches respectively, and $10 and $20 respectively for a child's ticket. To view the final, prices start at $125 for adults and $20 for children.
Many visitors prefer to come in groups of families and friends, which is exactly why the executives looking after the T20 World Cup have created an innovatively convenient "Fans first" policy. Now you can purchase a collective ticket for a group of 4 at $50 instead of paying an amount of $20 each. That is saving at its best, and the fun goes on. If you would like to book your tickets online, please visit ICC T20 World Cup to enjoy the live experience of the event.
3. Live Streaming
Don't you hate it when you're working or stuck doing something important and can't watch the game on your 55" TV with snacks and a group of like-minded friends? That's why the T20 World Cup will also be streamed live on major live streaming platforms such as Hot Star and Willow TV. You can even watch highlights via streaming platforms.