Burgers have made it to the top of the list of recipes that everybody likes. If you're a foodie or not, you'll certainly love a decent burger now and then. Burger joints abound in Pakistan's major cities, including Lahore, Karachi, and Islamabad. As a result, burger enthusiasts are often perplexed when choosing between a list of the city's best-reviewed burger joints. If you're having trouble finding out what's going on, we've got you covered.
Best Burger in Karachi
Let's start with the country's most populous city. Here, we've collected all of the relevant information about the best burger joints in Karachi that you should frequently try.
Burger O'clock
Burger Lab
Oh My Grill
K Town Burger Co.
The Melt
The Burger Shack
The Sauce Burger Café
Mr. Burger
Big Thick Burgerz
Burger Mafia
Burger O'clock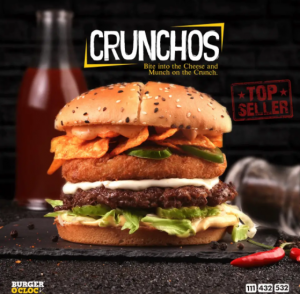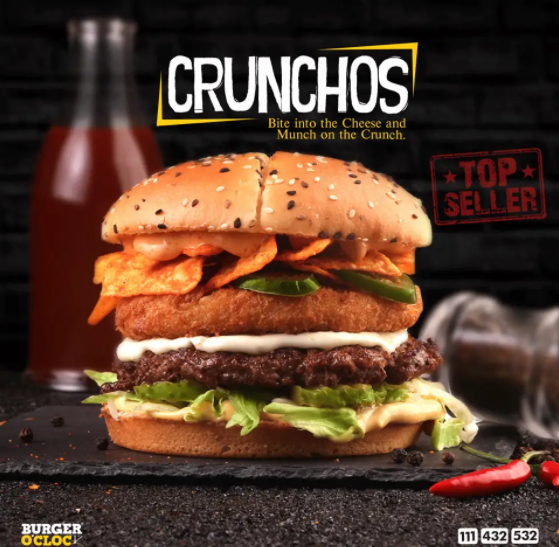 This great burger joint in Karachi has been feeding burger enthusiasts for many years. Burger O'clock is known for its delectable burger recipes that never fail to impress consumers. This burger joint is a master at preparing the best burgers in Karachi. Feel free to pay a visit to this spot in your town if you want to sample a range of tasty burgers.

Location: North Nazimabad Town, Karachi.
Burger Lab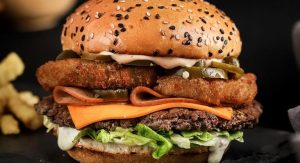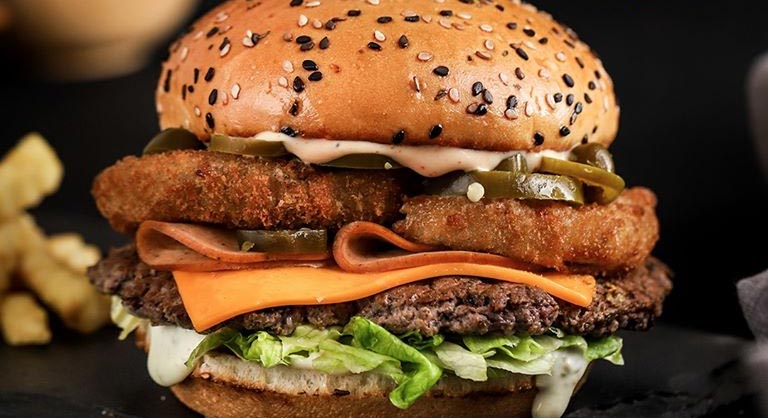 Burger Lab is one of the few burger experts with a sizable fan base. This reputable and delectable burger joint in Karachi dishes up top-notch burgers that are tender and tasty on the inside and out. If you haven't already, swing by your favorite Burger Lab to try some of the city's best burgers. Burger Lab is renowned for its iconic smashed patties, which set them apart from the competition.

Location: Sindhi Muslim CHS (SMCHS), Karachi.
Oh My Grill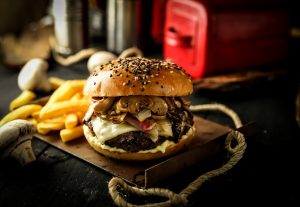 Oh My Grill is another new burger joint in Karachi with a large fan base for beef burgers (aka OMG). For all beef lovers, this burger joint can make your mouth water with the scent of beef burgers. Because of the well-proportioned juicy and delicious tender burgers, OMG still succeeds in satisfying the fans.

Location: BMCHS Sharafabad, Karachi.
K Town Burger Co.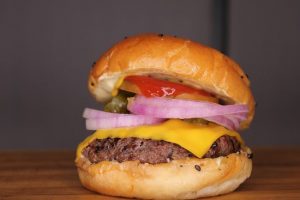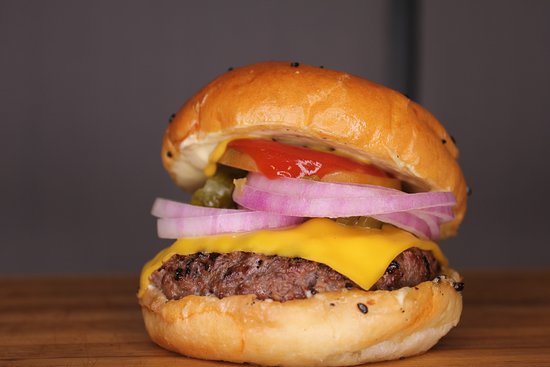 K Town Burger Co. is one of the best burger joints in Karachi, despite being marginally underestimated. The town's burger lovers are still impressed by the spicy and sizzling burger recipes. On the menu, there are a variety of burger recipes to pick from, all of which come with fries. If you like cheese in your burger, you will utterly adore the flavor of this excellent burger joint.

Location: DHA Phase 5, Karachi.
The Melt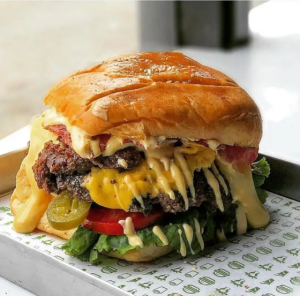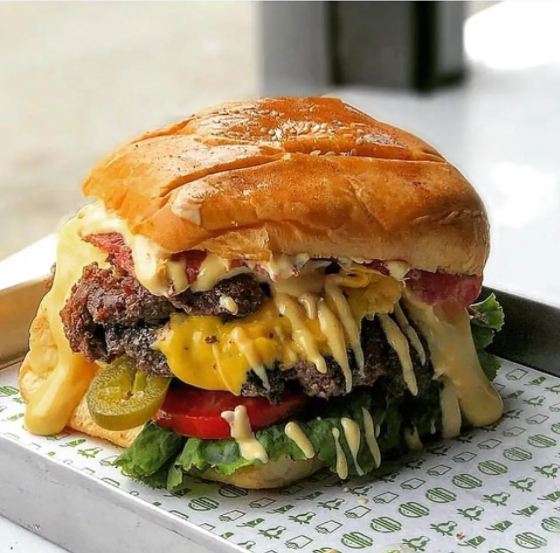 The Melt is one of the best cheeseburger specialists in the region, as the name implies. If you like cheese, get ready for The Melt's addictive burger flavor. The best thing about this burger joint is that you can pour on as much cheese as you want. So, if you're looking for a place to go wild with herbal and cheesy burgers, this is the place to go.

Location: DHA Phase 6, Karachi.
The Burger Shack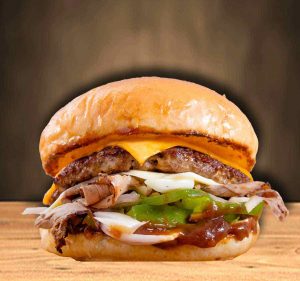 The Burger Shack gives a flavourful twist to the concept of gourmet burgers in Karachi and has become one of the fastest-growing burger joints in the city. Their menu is loaded with a variety of beef and chicken burgers. Shack Original, Shack Full House, Chipotle Crunch, and Smokey Crunch are some of their must-try creations.

Location: DHA Phase 7, Karachi.
The Sauce Burger Café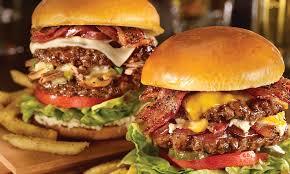 One of the best eateries that serve a delicious variety of burgers in Karachi, is The Sauce Burger Café. This burger joint in Karachi boasts a neat, bright, and eye-catching environment. Some of the must-try burgers in their menu have quirky names like Melt Town, Kicker, Jackpot, Rockstar, and Rebellion.

Location: SMCHS, Karachi.
Mr. Burger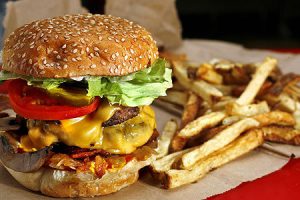 One of the oldies in the city, Mr. Burger has proudly stood as the best burger place. It was established at a time when there were hardly any fast-food restaurants in Karachi. Not just burgers, Mr. Burger is also famous for serving fries that that taste great. The list of must-try items from their menu includes Mr. Big, Mr. Deluxe, Roast Beef Burger, Mr. Zee Burger, and Chicken Deluxe Burger.

Location: DHA Phase 5, Karachi.
Big Thick Burgerz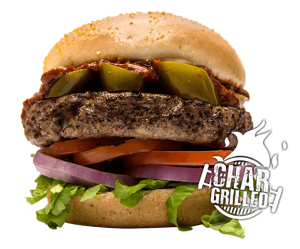 Big Thick Burgerz is famous for serving meaty, juicy, and saucy charcoal-grilled burgers. Almost all of their beef burgers have charcoal grilled patties. However, their chicken burgers mostly have fillets marinated with crispy and delicious coating. Some of their famous burgers are Little Dangerous, Texan Style, Boston Grill, Most Wanted, and Arizona Crunchy.

Location: Gulshan-e-Iqbal, Karachi.
Burger Mafia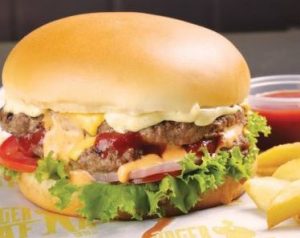 The staff is dressed in the 50s 'Gangster' attire and are very attentive. The burger patties are created by hand and with care. The buns are very soft and light; the sauces, very tangy and compliment the burger nicely. There are unlimited refills of the beverages and an experience worth having.

Location: DHA Phase 6, Karachi.
Let's Get Eating!