As a Chinese food connoisseur, I am still eager to try new Chinese restaurants, despite the fact that authentic Chinese cuisine is difficult to come by and is mostly rejected by desi palates. Chinese cuisine is based on whole grains, fruits, vegetables, fresh fish, and seafood, and is one of the most common ancient cuisines.
We did some digging for the most popular Chinese restaurants in the capital, and we can safely say that we've come up with a list of the top most popular Islamabad Chinese restaurant.
So get your chopsticks ready!
Chinese Restaurants in Islamabad
Here we have compiled a list of the best and authentic Chinese restaurants in Islamabad.
| | | |
| --- | --- | --- |
| # | Chinese Restaurants in Islamabad | Location |
| 1 | SiLu Food Culture Islamabad | F-8, Islamabad |
| 2 | Asian Wok Islamabad | Beverly Center, Islamabad |
| 3 | Ginyaki Islamabad | F-7 Markaz, Islamabad |
| 4 | Yum Chinese and Thai Islamabad | F-7, Islamabad |
| 5 | Golden Dragon Islamabad | F-7, Islamabad |
| 6 | Heng Chang Islamabad | F-7, Islamabad |
| 7 | KIM MUN Islamabad | F-7, Islamabad |
| 8 | Dynasty Restaurant Islamabad | F-5, Islamabad |
| 9 | China Town Islamabad | F-6 Markaz, Islamabad |
| 10 | HA PI Chinese Restaurant | F-11, Islamabad |
SiLu Food Culture, Islamabad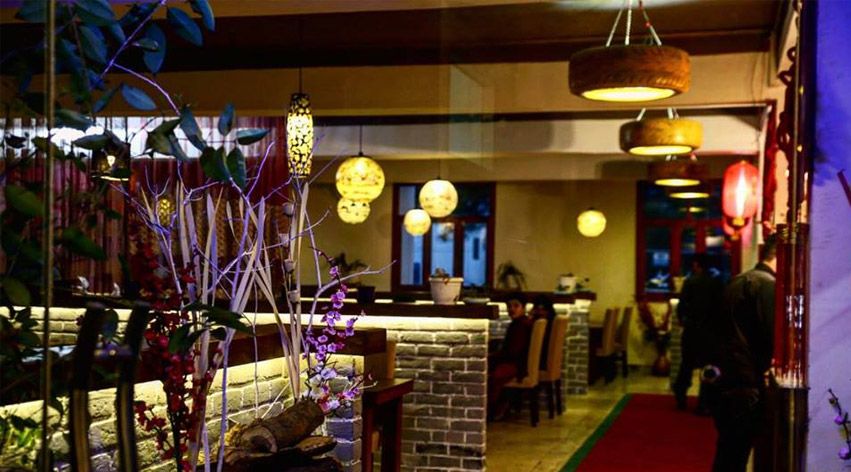 This is the place to go if you want authentic Chinese food without the Pakistani flavor. Silu food culture is found in Islamabad's F-8 Markaz. Of all the Chinese restaurants, they serve some of the finest and most authentic Chinese cuisines. The prices are very fair, and the crispy sugar banana is their best piece and specialty. Platters for one, two, or three people at priced at Rs.1049 and go up from there. Silu's ambiance is a plus; you can sit back relax and enjoy your food while eating.
Users' Reviews & Ratings: The rating on the Google account for this restaurant is 4.6 which is quite good. People are a fan of their authentic Chinese food and the hospitable environment that it offers. It is a must-try play for all in Islamabad.
Asian Wok, Islamabad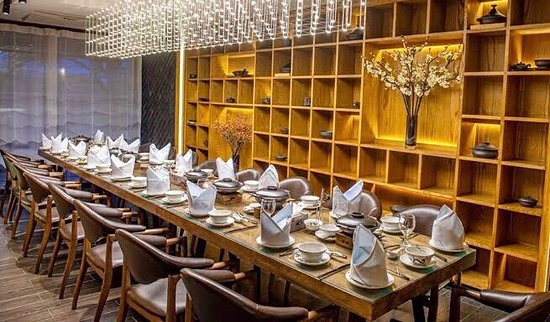 Asian Wok is situated in Islamabad's Beverley Center. Its dynamite prawns are out of this world, and its soup is delicious. It is now a really nice Chinese food choice in Islamabad. If you go with friends or relatives, it costs about Rs.1000 per person which is quite reasonable keeping the ambiance and location in mind and, of course, the food.
Users' Reviews & Ratings: Asian Wok Islamabad has received a 4.5 rating on the Google account. Diners are truly impressed by an appropriate balance of spices and taste making it one of the finest Chinese restaurants in the city.
Ginyaki Islamabad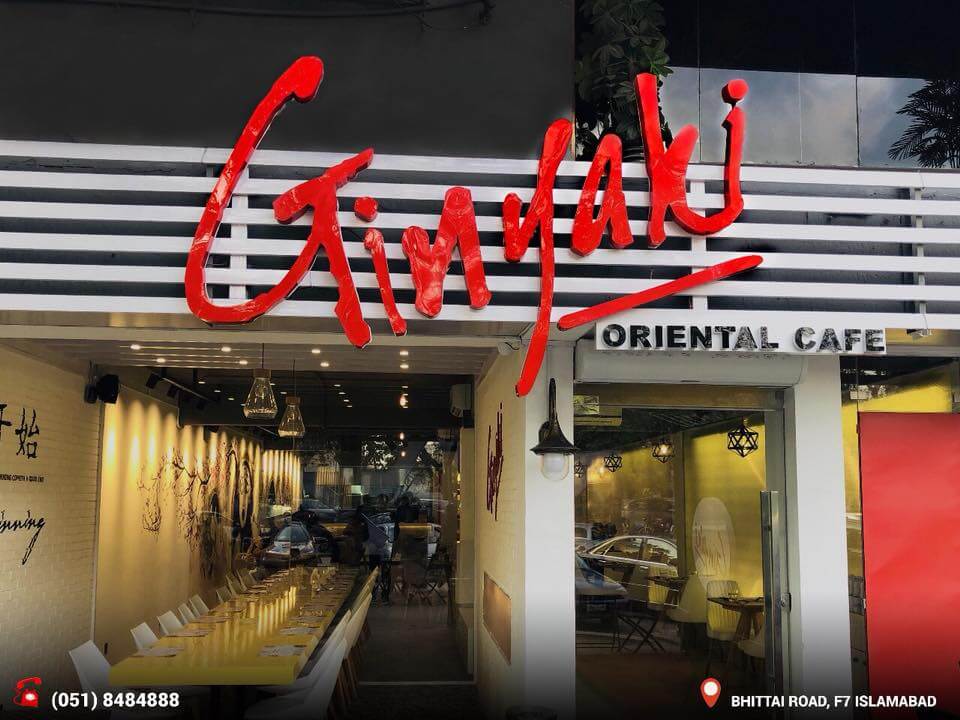 Ginyaki is an Oriental Cafe that serves great Chinese food. They have excellent food and service. It can be found at Islamabad F-7 Markaz. Their Mongolian beef and Szechuan chicken are both exceptionally fresh, delicious and, also their delicacy. The service is excellent, and the ambiance is fantastic. Its main course dish starts at Rs. 600 and goes up from there. It's affordable and totally worth a shot.
Users' Reviews & Ratings: People are talking greatly about Ginyaki. It has a lot of variety available at an affordable price. They serve well-flavored Chinese food in a good-looking ceramic bowl giving it a very unique touch. Diners have rated this restaurant as 4.4.
Yum Chinese Restaurant Islamabad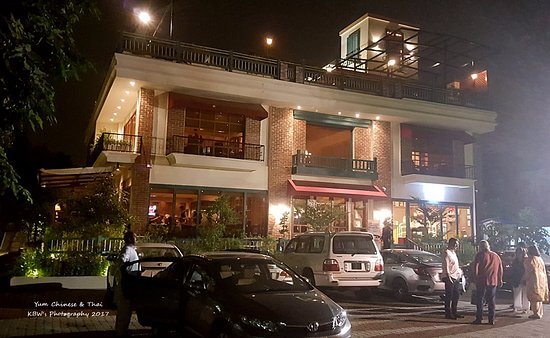 A premium Chinese and Thai restaurant that is committed to providing an exceptional dining experience to its customers. This restaurant is also located in F-7, Islamabad. It is one of the most distinguished restaurant chains in Pakistan with an atmosphere that is vibrant, intriguing, and inviting. There are a number of Chinese dishes to try from the menu and don't forget the Chef's special. The prices are as low as Rs.800 and it will be worth it.
Users' Reviews & Ratings: The Google account rating of 4.3 makes it a good-standing Chinese restaurant in Islamabad. People are greatly astounded by the rooftop dining option. Along with being the best in Chinese cuisine, they are also famous for their high-tea and the ambiance seems really good.
Golden Dragon, Islamabad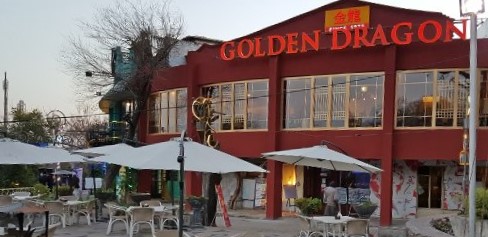 The tantalizing choice of food at Golden Dragon, as well as the panoramic views of the Margalla Hills that you will appreciate from this restaurant, are two items that practically stand out. Golden Dragon is one of Islamabad's oldest Chinese restaurants, located in F7/3. Golden Dragon has a fine dining experience that is ideal for dinner dates or a get-together with friends. The Chinese cuisine served here is well balanced in terms of seasonings and flavors. Try their Dumplings Jiaozi, Chinese-Chop Suey, and homemade noodles, which are one of their specialties, if you visit Golden Dragon Restaurant. They also have really affordable combos that start at Rs.399 and go up from there.
Users' Reviews & Rating: According to reviews, it is the best Chinese place in Islamabad that is not over-priced. The outside seating place is enjoyable in the evenings. Their rating is 4.1 on a Google account.
Heng Chang, Islamabad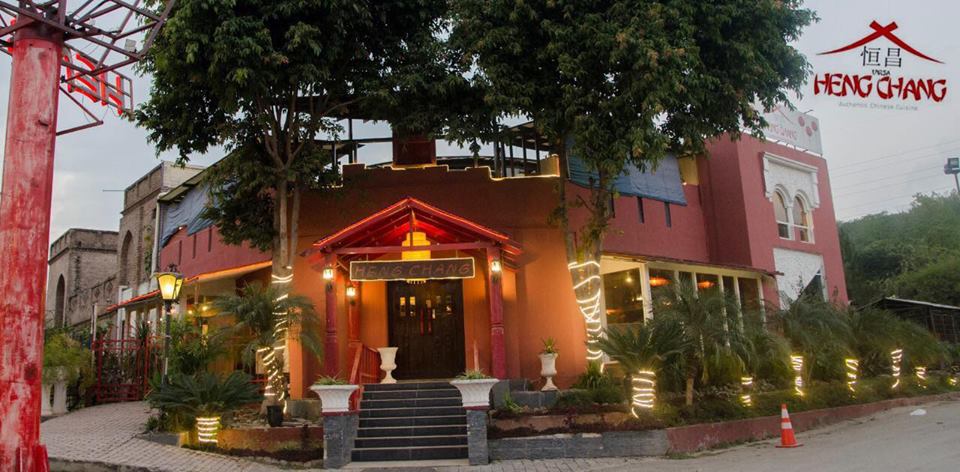 Heng chang is another authentic Chinese Food that happens to be in Islamabad F7/2, near Margalla road. They have a very decent sitting arrangement with the beautiful panoramic view of the Margalla hills, sitting here and dining is absolute bliss. They serve and make all the authentic Chinese dishes with their beef chili dry and dynamite prawns being the most famous on their menu list. Its main course dish starts at Rs. 950 and goes up from there. It's a bit pricey, but it's worth a shot.
Users' Reviews & Rating: For all those wishing to enjoy a real Chinese taste, this place is for you. Their menu is well-balanced and services awesome. They have received a 4.0 rating on the Google account.
KIM MUN, Islamabad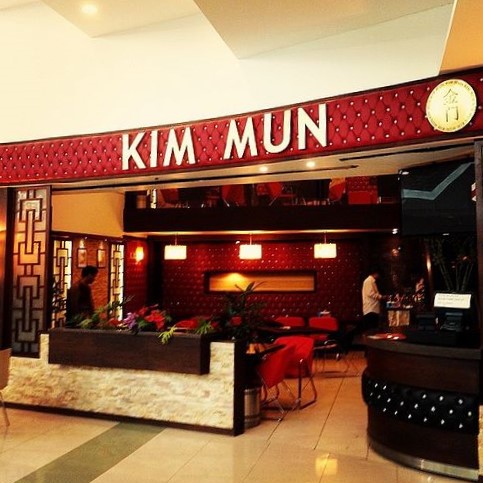 It's difficult to make a list of Islamabad's best Chinese restaurants without including Kim Mun. This restaurant is located in one of Islamabad's most affluent neighborhoods, F7. Two of the most notable aspects are the service and the food. There are so many delicious Chinese dishes on their menu that you'll be spoiled for options. So, let us assist you with your Kim Mun order by recommending a couple of the restaurant's best dishes. Try their Beef Foo Yung and Chicken Chow Mein, for example, when you visit Kim Mun.
Users' Reviews & Rating: People are totally loving this restaurant for authentic Chinese food. They have hardcore Chinese dishes that are a must-try with the right balance of flavors. This restaurant received a rating of 4.0 on the Google account.
Dynasty Restaurant, Islamabad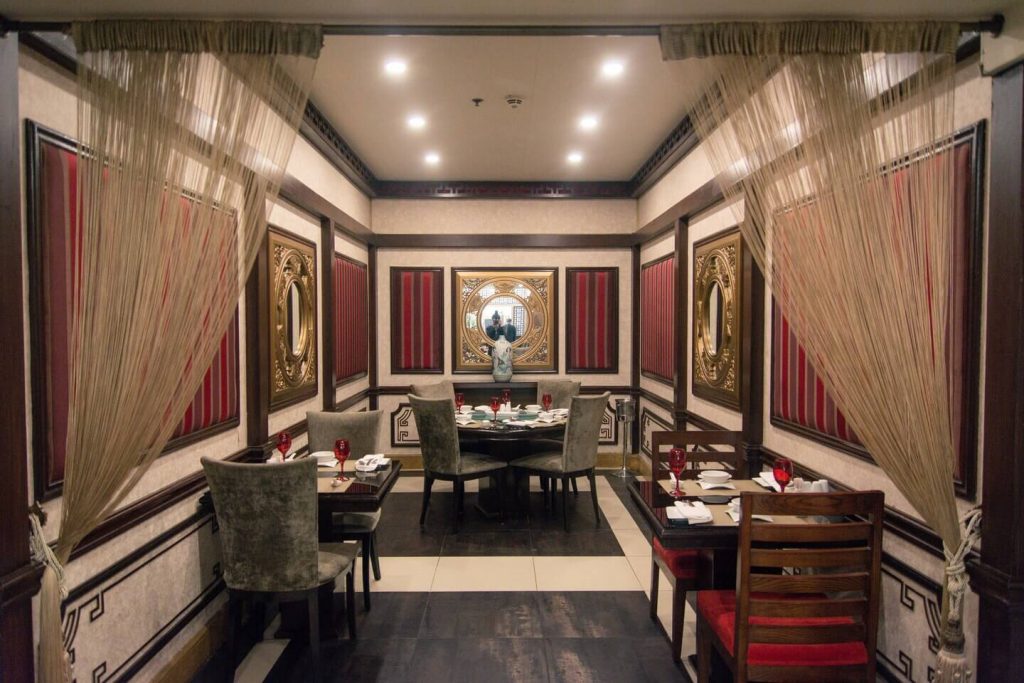 Housed inside Marriott Hotel Islamabad, the Dynasty Restaurant features authentic Chinese cuisine prepared with mere delicacy. It is located at F-5/1, Islamabad. For all those visiting there, you must not forget to try the Chef's special Cantonese, Szechuan, and Dim Sim Delights. Prices will be a little at the high-end but worth the try.
Users' Reviews & Rating: Another restaurant with exclusive Chinese food. The place serves an excellent ambiance and good vibes. Their taste is finger-licking good. They have also received a 4.0 rating on the Google account.
China Town, Islamabad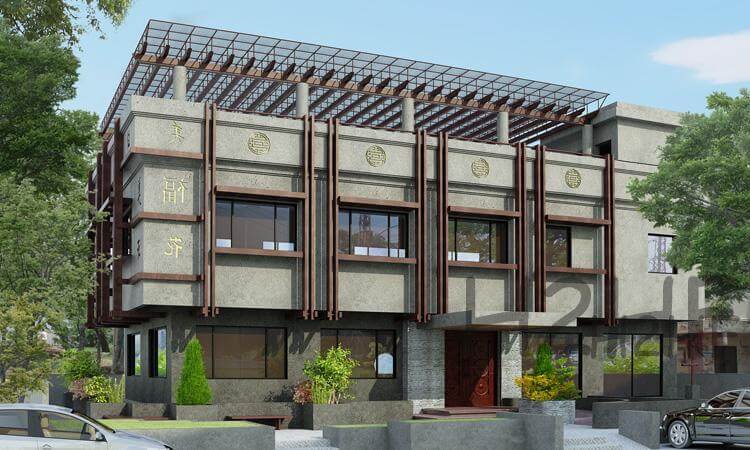 China Town Islamabad is located at F-6 Markaz. From the service to the ambiance and of course the delicious food, it is one of the best Chinese restaurants in the city. Whenever you hold a Chinese food craving, China Town is the answer. The restaurant offers a variety of foods prepared from different methods of traditional Szechuan and Thai cooking. You can check out China Town specialties from the menu for a rich taste.
Users' Reviews & Rating: Diners have rated it as a nice Chinese restaurant that has been maintaining its standards for long. Their soup is on top alongside other varieties on the menu. The rating on the Google account is 4.0.
HA PI Chinese Restaurant, Islamabad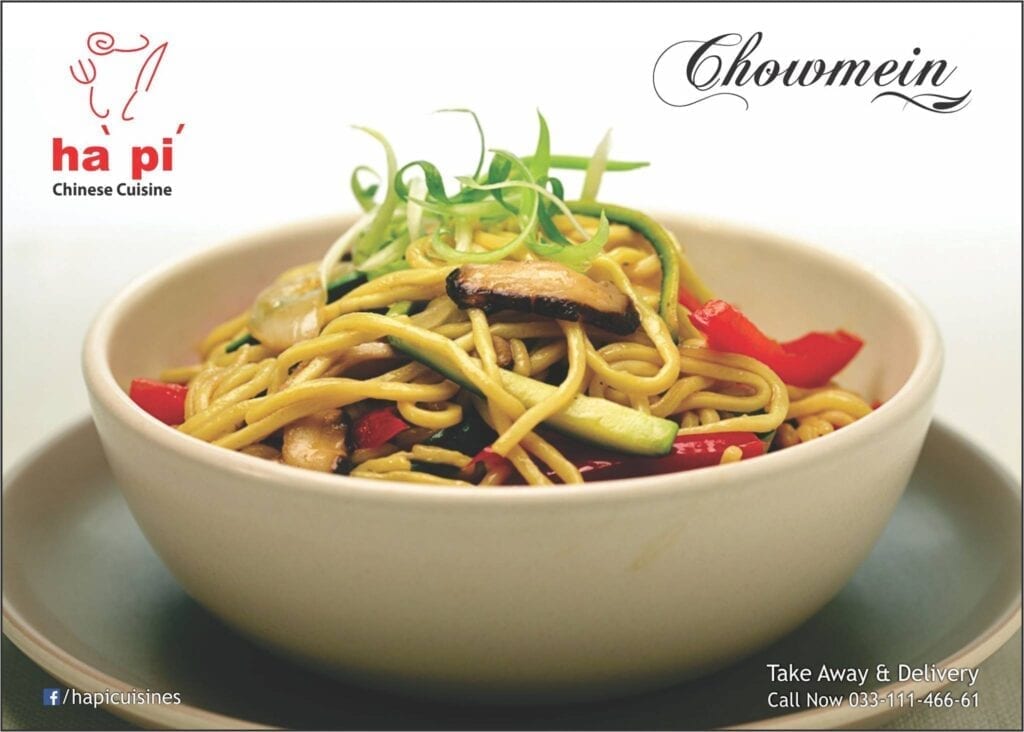 Despite being a relative newcomer to Islamabad's Chinese food scene, HA PI Chinese Restaurant has quickly established a large following. This Chinese eatery, which is located in F11, Islamabad, is renowned for providing unbeatable value in terms of food and service. Ha Pi Restaurant is widely regarded as one of Islamabad's finest Chinese restaurants, and with good reason. The ambiance is mellow, but the dishes served here, such as their Chicken Manchurian and special Ha Pi Chow Mein, are extremely addictive. You can provide a proper filling meal for just Rs.800.
Users' Reviews & Rating: People prefer this restaurant for good and economical Chinese food. Their serving size is really good. They have received a rating of 3.9 for their taste and services.
In the comments below, tell us which of the Restaurants mentioned above did you visit or you are going to visit.