When it comes to the Best Freelancing Websites in Pakistan in 2022, there is an abundance of websites from which a person can earn a significant amount of money in Pakistan while staying at home. Although, first and foremost, what is freelancing? Many people are unsure about their responses.
A freelancer is a self-employed person who provides a range of services to his or her clients. The exponential growth of social economy sites such as Fiverr, Freelancer, and Upwork could be able to provide these services to companies.
Does freelancing have scope in Pakistan?
Hiring freelancers in Pakistan is much less expensive than hiring a full-time employee, and you can save up to 50% on company expenses by doing so. Hiring Pakistan freelancers on freelance.com is completely risk-free because money is only released to freelancers when you are completely comfortable with their jobs.
15 Best Freelancing Websites
Below are 15 freelance platforms in Pakistan that can help you kick start your freelance career. We have added the most popular and trusted platforms that are recognized globally.
1. Fiverr
2. Upwork
3. Guru
4. 99designs
5. Freelancewritinggigs
6. Toptal
7. Peopleperhour
8. Freelancer
9. Simplyhired
10. Odetta
11. Flexjobs
12. GoLance
13. Dribble
14. Behance
15. Project4Hire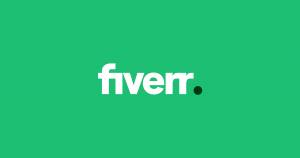 Fiverr is one of the best freelance platforms for newcomers. On this platform, a person can easily find home-based employment in a variety of niches and careers.
It's a tool for management, banking, data entry, architects, graphic designers, photographers, and authors, among other things. There is a small fee along with it.
You can employ any type of work as well as sell any type of work through this website and gain a large amount of money.
Fiver freelance is a marketplace where everyone can sell their services and advance without requiring overly sophisticated skills. You simply need to build a personal account on Fiverr.com in order to recruit clients and fulfill customer service criteria.
It can be a reliable way to find new ideas, and you'll make more money if you can develop your own specialization and niche as a freelancer on Fiver.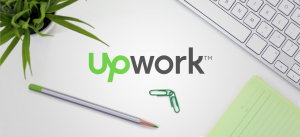 Upwork freelance is another good website for newcomers, with over 1.5 million freelance clients. This website teaches beginners how to market services effectively as quickly as possible.

On this website, you can find a range of employment ranging from hourly to set tasks. Nonetheless, you will be able to locate whatever job you need in a timely manner. It is the best route to find freelance jobs from home easily.
This website also permits freelancers to market their services. On these websites, the rates which are offered are more competitive with 21 percent charges for the gigs that go to the portal.
It's a useful forum for linking sellers and customers, as well as for connecting with legal employers.
To do that, all you have to do is build an accurate and reliable Upwork.com profile that can draw more and more customers.

GURU.com is another great platform for freelance newcomers to find some kind of work based on their comparable abilities from all over the world. An individual may choose a work from a variety of categories based on his or her particular area of interest.
An individual may use Guru.com to build an efficient dashboard for communicating with the right employer. He or she will be able to receive assignments, files, records, and all other job-related alerts from this dashboard.
It also enables clients to communicate privately with one another. This website also offers an electronic system for making purchases, such as hourly and fixed pricing payments, on a regular basis.
Another advantage of Guru.com is that it allows you to establish a long-term working partnership with your boss.
This website maintains track of all customers and staff who have formed a strong working relationship, as well as promoting potential projects for the same customer.

99 Designs is another forum for freelancers who are just starting out. This website links freelance artists with employers or organizations. This website is a veritable gold mine for talented artists.
It is a well-known website that allows freelance designers to be more flexible. Beginner designers and buyers will find a wealth of information on this website. This website also offers guides, toolkits, hints, and techniques to help artists develop their skills. It also assists customers in locating the appropriate individual or initiating a design competition.
This website's designers will create websites, badges, flags, posters, and other multimedia objects for consumers. You may also use this platform to begin your career as a designer. 99 Designs is a website dedicated to all things design.

For newcomers, it is the perfect freelance website. As the name implies, it offers online freelancing work in the category of blogging. Many writing jobs are included in Freelance Writing Gigs.
If you're a blogger, researcher, proofreader, or publisher, you'll be able to find a job that meets your needs. This website has a freelance writing work board with open job postings. Any writer will quickly locate and apply for any position.


Toptal is a global freelancing network that connects top software developers and digital artists from over 100 countries. By weeding out the remainder, the firm will assist clients in finding the top 3% of freelancers.
If you are a talented individual who has the skill and ability to work then Toptal is perfect for you to join and become a part of a growing network of talented people in the world.

This platform is for you whether you have SEO, web project, or software engineering expertise. Workstream is a platform that is used on this website. This tool consolidates billing, correspondence, and management into one easy venue, enabling you to concentrate on the business side of your career.
Until signing up for a subscription package, you are entitled to submit up to 15 job proposals. You will search for work and sign up for email alerts as new positions become available.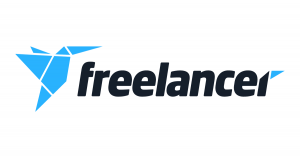 Trusted by Google, Facebook, NASA, and many more, Freelancer is one place you got to try out. The platform allows you to find jobs in more than 1800 categories from around the world and even hire talent for yqour next big project.
You can find jobs based on location, skill, language or view all the available jobs to see which matches your interest the most.
Whether you are a website designer, app developer, graphic designer, or public relations expert, Freelancer can help you land your dream role!

More than 3 million employers trust SimplyHired, Why? Because it offers all the tools you need to find the perfect job!
It offers Resume Builder, Company Reviews, Salary Estimator, and a Cost of Living Calculator so you can better evaluate opportunities that are right for you. You can view jobs based on location as well.
If you want to hire people from this platform, you can use Onboarding, Time Off Tracker, Org Chart, Benefits Tracker, Attendance Tracker tool, and many more to easily manage employees.
Simply sign-in, and get started? If you are a newbie, you can create a new resume and upload it on the site to kickstart your freelance career.
Trusted by Google, Quora, IEEE, and many more, Odetta is a one-of-a-kind platform made to empower women around the world.
Odetta understands that many talented women are unable to work due to restrictions of time and location. That is why the platform allows them to work remotely and at flexible hours.
Their services include Bookkeeping, AI, Use Cases, Case Studies, Recruiting Services, etc.
Odetta made it to the Forbes 'Best Startup Employers' list in 2021 & 2022 making it a hub of opportunities for you to explore!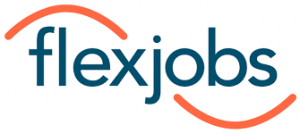 Trusted by CNN, CNBC, and GMA, Flexjobs has been helping people work remotely since 2007. The platform helps people find remote and flexible jobs in more than 50 fields, and at different levels of expertise.
From entry-level to executive, from part-time to full-time, you can find jobs around the world with Flexjobs. A big benefit of the platform is that it carefully screens out opportunities to find nothing but the best for you.
The platform screens out scammers and fraudsters so you can apply to jobs stress-free!

Loved by Forbes, Medium, and Yahoo, GoLance lets you browse without signing in making it easier to get started.
You can not only find jobs but can also hire people immediately and create flexible contracts. It also allows you to have a single sign-in for multiple companies and projects.
As a freelancer, you will have to create your profile on the platform. After that, you can search for jobs and start working. The payment options are safe, secure, and fast!
Plus, to keep excelling in your career, you can use the "goMeter" tool to check how your time is spent and how you can boost your productivity.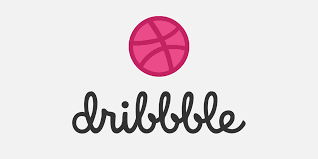 Dribble is a platform for designers and creative minds. You can not only hire and find jobs here but also showcase your work to impress a global community.
The platform covers various areas of design like Branding, Animation, Illustration, Print Product Design, Mobile, Typography, Web Design, etc.
If you are a beginner and want to learn what it takes to be a top designer, dribble can help you with that too. It offers certified courses and workshops so you can learn and grow!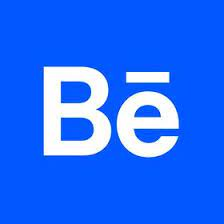 Behance is another platform for creators across the globe. Currently owned by Adobe, the platform has been working since 2005. While it mainly aims at showcasing talent, you can also find work opportunities on the site.
You can find internships, full-time jobs, and freelance work here. The site offers work in categories like Architecture, Branding, Graphic Design, Industrial Design, Motion Graphics, Web Design, etc.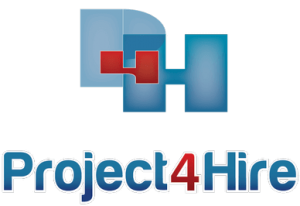 Project4Hire is a platform that makes it easy to find talent and job opportunities. The platform covers areas like programming, Web and Graphic Design, Writing, etc.
If you want to hire people, you can simply post an ad and freelancers will bid for it. The bidding requires no cost from both parties.
The contractor will be charged a portion of the amount earned but there is no cost for bidding. Even the registration process is free!
Start Your Freelance Journey Today!
The 15 freelance websites mentioned above are all unique and different from one another in various ways. We recommend you try them all out to see which works best for you.
While freelancing is intimidating and seems risky at first, yet, it's gaining popularity worldwide due to its flexibility and large scope of progress.
Do try these sites out, and let us know which one is your favorite, in the comments section.