Are you considering a podcast for your free time? Do you want quality content that adds some meaning to your life or want to watch something extraordinarily funny? If so, you need to consider watching a podcast.
They are long, but they guarantee a great time and with so many talented podcasters in our own country, relatable content does not get better than this.
To help you choose, here are the Best Podcasters in Pakistan you need to know about!
Podcasters of Pakistan
Below are the Best Podcasters in Pakistan that every Pakistani should listen to. We have added the most popular podcasters, the genre of their podcasts, and their most popular videos.
Now let's go through each podcaster in Pakistan and why you should tune in to their channels.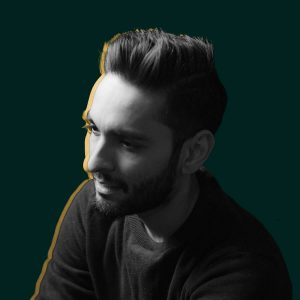 Thought Behind Things hosted by the very talented Syed Muzamil Hasan Zaidi is Pakistan's fastest-growing podcast.
Muzamil Hasan is on a mission to create a catalog of Pakistan's brightest minds belonging to various fields like Art, Culture, and Technology.
The podcast streams every Monday, Wednesday, and Friday, so stay tuned to catch up on some amazing conversations with the most inspirational individuals in the country.
Genre: Education, IT, Art, Current Affairs, Inspirational Content
Popular Episodes:
Connect with Muzamil Hasan:
https://www.linkedin.com/in/muzamilhasan/?originalSubdomain=pk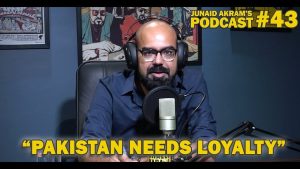 Starting his journey in 2006, Junaid Akram is the legend that initiated the podcast culture in Pakistan.
From showcasing the journey and struggles of Ayesha Chundrigar, an animal rights activist, to exploring comedy writing and censorship in Pakistan, his content is uncompromised, relatable, and refreshing.
His podcasts cover a variety of areas including culture, and current affairs, and motivate the audience through the words of young achievers.
Genre: Comedy, Entertainment, Inspirational Content
Popular Episodes:
Connect with Junaid Akram: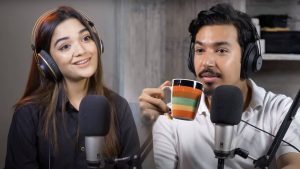 Quality humor, lightweight content, and a whole lot of learning make the Mooroo Podcasts a must-watch.
Taimoor Moeen Salahuddin aka Mooroo is a content creator and a musician who has been entertaining the crowd with his wit, and thoughtfulness.
From the Theory of Evolution to the Pakistani film industry, he covers a variety of topics, carrying the conversion in a simple yet enlightening manner.
Genre: Entertainment, Informational Content
Popular Episodes:
Connect with Mooroo:
Hosted by Humna Raza, Happy Chirp is a podcast that celebrates, uplifts, and empowers women.
Humna uploads new episodes every Tuesday and Thursday where she talks about real-life experiences, journeys, and goals of people.
From talking about the struggles of divorce to fake content on social media, at the Happy Chirp, you will find ideas that resonate with Pakistani women.
Genre: Everyday Life, Inspirational Content
Popular Episodes:
Connect with Humna Raza:
The Pakistan Experience is insightful, humorous, and explicit. The podcast is hosted by content creator and stand-up comedian Shehzad Ghias Shaikh.
In the podcast, Shaikh tactfully talks about topics like love, monogamy, and consent.
He offers discussions featuring guests like the superstar actor Fawad Khan, the very popular comedian Tabish Hashmi, and the creative director/producer Sarmad Khoosat.
Genre: Comedy, Politics, Entertainment, Current Affairs
Popular Episodes:
Connect with Shehzad Ghias Shaikh:
https://www.facebook.com/Shehzadghias/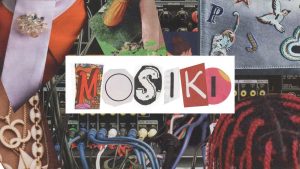 The Mosiki podcast caters to the Pakistani music junkies helping them get acquainted with music made by talented singers, musicians, and songwriters that are unfortunately underrated.
Apart from music, the episodes cover interesting conversations on lifestyle, culture, and all the fun things happening in the music industry.
Genre: Art, Music, and culture.
Popular Episodes:
Connect with Mosiki:
https://www.facebook.com/mmmosiki/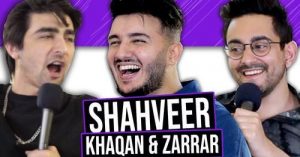 If you want to tune in to a chill, peaceful and fun podcast, the Light Out Podcast hosted by Bilal Khan is for you.
The popular singer/actor invites social media stars, and actors to interviews where they talk about a range of topics from going viral online, to extreme diet routines.
Genre: Entertainment
Popular Episodes:
Connect with Bilal Khan: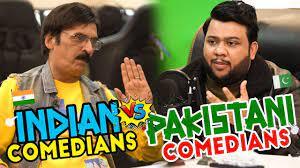 The famous comedian and prankster Nadir Ali is a common name in Pakistani households.
Now you can enjoy his podcasts as well where he talks with actors, scholars, comedians, and social media stars about their life and experiences.
Genre: Comedy, Entertainment
Popular Episodes:
Connect with Nadir Ali:
https://www.instagram.com/nadiraliofficial1/?hl=en
Tune in to the Best Podcasters in Pakistan!
In this article, we went through the 8 Best Podcasters of Pakistan. We gave an introduction about their channel, the genre they cover, and their popular videos.
All of these podcasters offer great quality for your time and you will surely enjoy their conversations as you go through their podcasts.
Check them out to see which one you like the most! Do let us know your favorite podcaster in the comments section.