Lahore is a city that houses several entertaining facilities. The cinemas have been playing a main role in entertaining people. These cinemas have the latest technology, amazing sound system, big screen, and comfortable seats. They also have facilities like a parking area, food court, etc. So, hop into our favorite cinemas and have a relaxed, fun-filled time with your loved ones. 
Details Of 10 Best Cinemas in Lahore
In this article, we have compiled a complete list of cinemas in Lahore, along with their ticket prices and contact info. So, book your tickets for the latest movie today!
Name of Cinema
Address
Contact Info
Price per Ticket
Cinepax Lake City
Raiwind Road, Block M 1, Lake City
0310 4360025
Student PKR 300
Silver PKR 500
Gold PKR 750
Platinum PKR 1000
Universal Cinema
Abdul Haque Road, Phase 2 Johar Town
0316 6668888
Student PKR 500
Standard PKR 700
Ultra PKR 800
Super-Ultra PKR 900
Gold PKR 1300
Cue Cinema
Main Boulevard Gulberg, Main Gulberg
03300565656
PKR 500 onwards
Amanah Mall Cinema
Amanah Mall, Model Town Link Road
(042) 35131682
PKR 500 – 700
Cinegold Bahria Town
Takbeer Block, Sector B Bahria Town
(042) 35467190
PKR 600
Gold PKR 1000
Platinum PKR 1200
Fortress Cinema
Fortress Square Shopping Mall, Saddar Town
0321 8510546
Student PKR 500
Silver PKR 600
Gold PKR 800
Imax Cinema
Ali Road, Township Commercial Area
0323 5157460
PKR 700 onwards
Cinepax Packages Mall
Packages Mall, Main Walton Road
(042) 111246372
PKR 800 onwards
Sozo World Cinema
Fortress Stadium, Saddar Town
0321 3000633
PKR 600 onwards
Drive-In Cinema
Amjad Chauhdry Road, Cantt
0309 8507019
PKR 1000
If you want your cinema to be added in this list, please contact us through email: info@blogpakistan.pk OR use contact form click here.   
1. Cinepax Lake City Lahore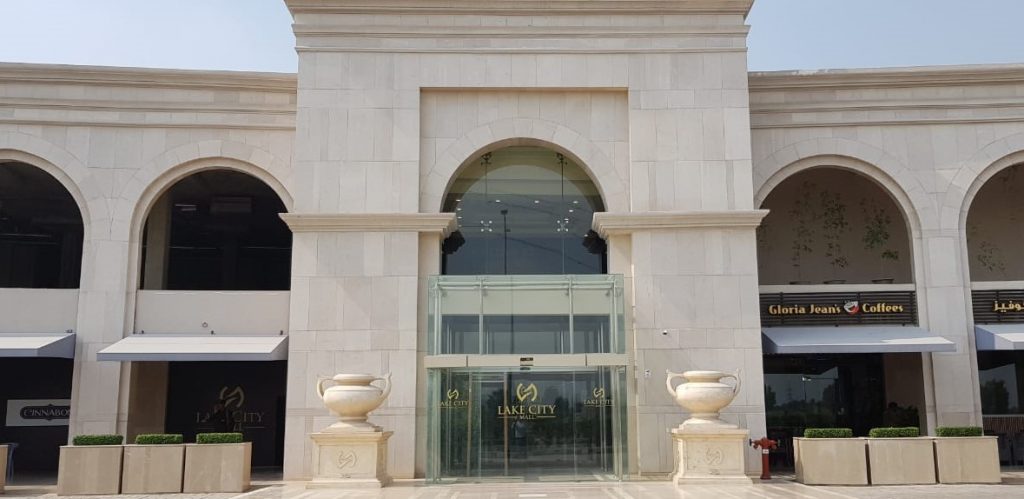 Located inside the Lake City Mall, Cinepax is one of the many cinemas owned and operated by Cinepax. Its grand facade welcomes visitors, and its high-quality screens and surround sound system keep them returning for more. It provides quality entertainment to the residents of Lake City and its surrounding societies.
2. Universal Cinema Lahore
Located on the top floor of Emporium Mall, Universal Cinemas is a highly popular movie spot in Lahore. Its high-picture-quality screens and Dolby Digital Sound System ensure moviegoers have a fantastic movie experience. It includes the following halls:
Standard Screen: Large Screens with high-quality picture and sound systems.
Ultra Screen: Lesser number and more spacious seating. Overhead and surround sound system.
Gold Hall: Leather recliner chairs with side tables, butler service, Gold Concierge to avoid ticket lines, available for private or corporate events.
Premium Seats: Last few rows in the Standard or Ultra Screen cinemas with gliding seats for comfort.
Private Suites: 21 Luxury leather-seat cinema for Private Screenings and corporate events, etc. Personal butler service with a gourmet menu. Pillows and blankets can be provided on demand. Choose your favorite Hollywood or local movie from the list for screening. Ticket Price: Whole cinema booking starting from Rs. 9000
3. Cue Cinema Lahore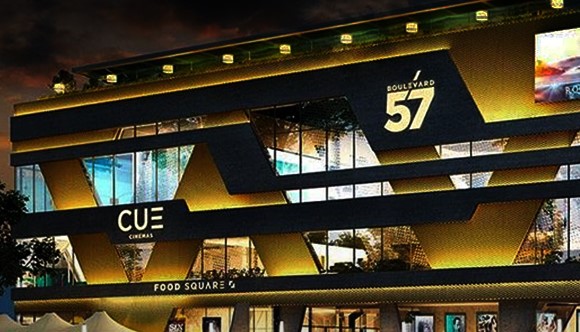 Centrally located in Gulberg, Cue Cinema is a hub of activity. It also has an app for easy bookings. Cinemas include Silver, Gold, Platinum, and Maximus. Maximus is a high tech Cinema that offers the following
RGB Laser cinema
4K and 3D technology screens
Dolby Atmos Surround Sound system
Restaurant menu and dine-in service.
Cue cinema offers a loyalty card that can be used to gain points for tickets, food, etc. These points can then be redeemed for free tickets and discounts.
4. Amanah Mall Cinema Lahore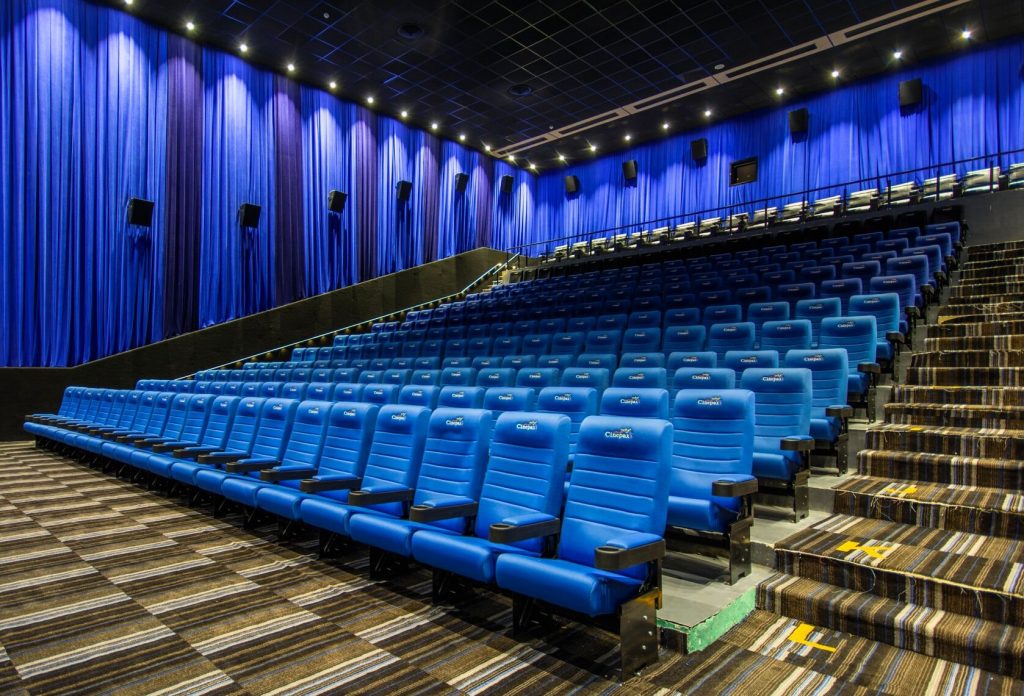 Amanah Mall cinema is another movie theatre by Cinepax. It has state-of-the-art 2D and 3D screens and a surround sound system. Tickets can be booked through the website.
5. Cinegold Bahria Town Lahore
Raiha Cinegold Plex is Pakistan's first luxury movie theatre offering a dine-in facility to customers. The cinemas are found in Lahore, Islamabad, and Karachi. In Lahore, it is located in Bahria Town. The cinema has luxury leather seating recliners and world-class sound and projection technologies. 
It is equipped with state-of-the-art 2D and 3D screens. The cinema has a website and an app for convenient booking. It also has a membership card with discounts and benefits.
6. Fortress Cinema Lahore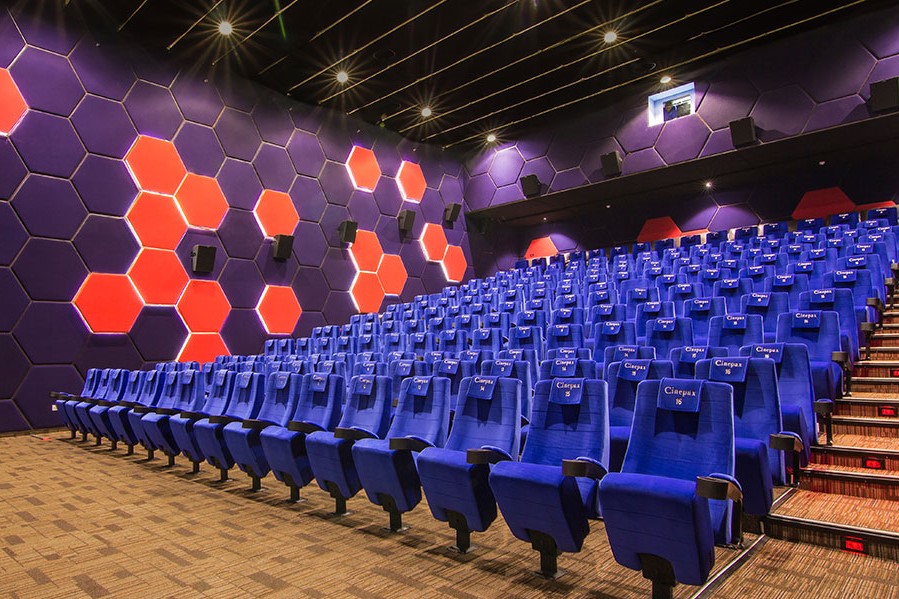 The cinema is located on the second floor of Fortress Mall; it includes Silver and gold Screens. Its ideal location, great screen quality, and surround sound systems make it a preferred destination for many.
7. Imax Cinema Lahore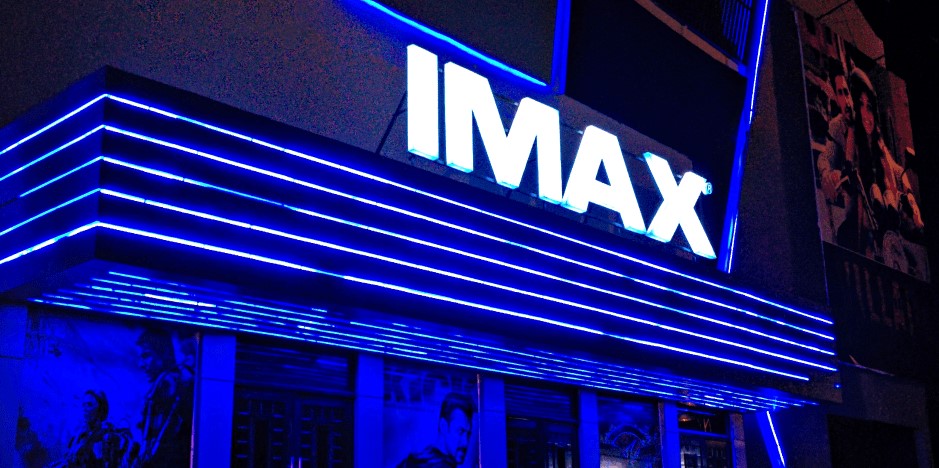 Cinestar is the company to launch the first-ever Imax cinemas in Pakistan. They have made an agreement with Imax corporation to do so. These cinemas are located at Township, Xinhua Mall, and DHA Phase 6. Featuring top-notch 3D screens and the latest IMAX technology, these cinemas provide a truly immersive experience. A great snack bar and lavish decor make this a go-to place for many Lahore residents.
8. Cinepax Packages Mall Lahore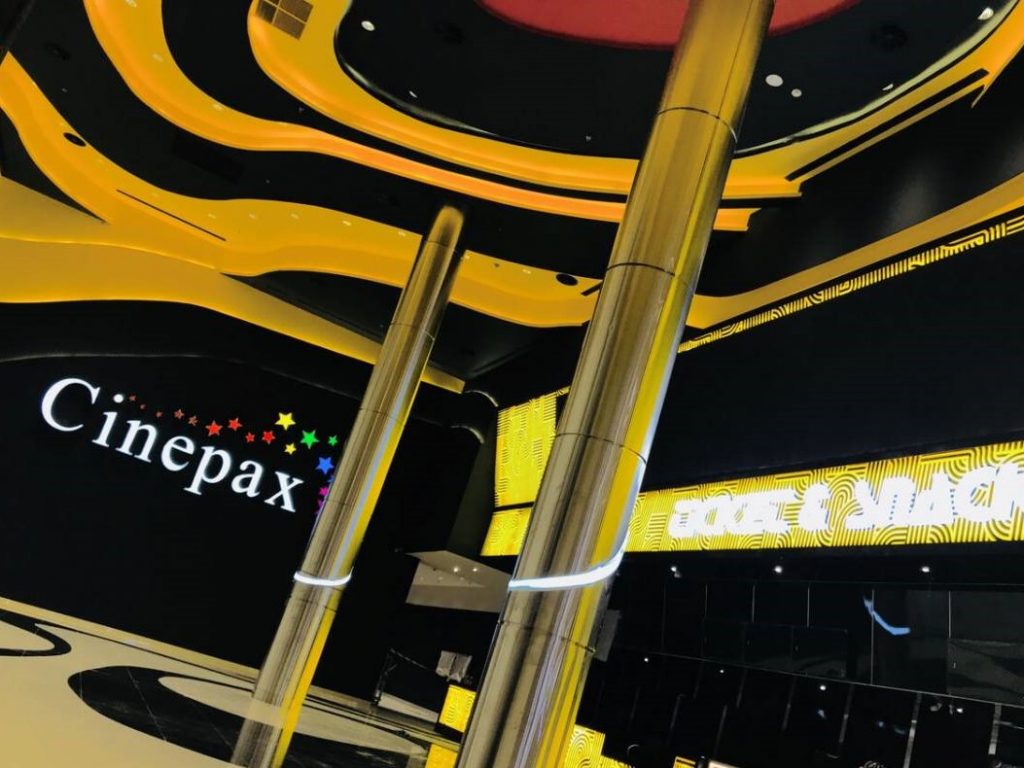 Packages Mall, being one of the most popular and spacious malls in the country, also boasts a cinema by the company Cinepax. With the cinema set to open on July 9th, the countdown has begun. The cinema includes Silver, Gold, and Platinum Screens. It is a family-friendly place for quality entertainment.
9. Sozo World Cinema Lahore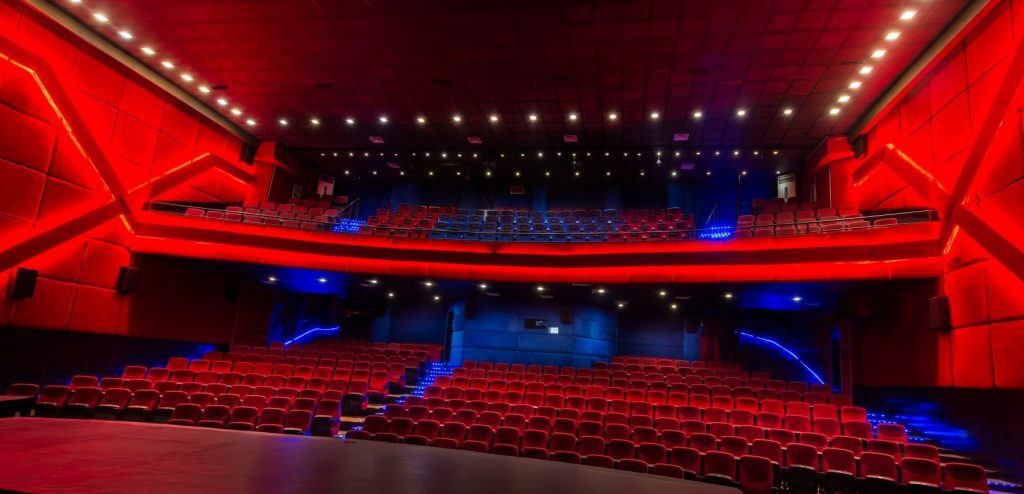 Located at Fortress, this was a traditional cinema in Lahore. Since then, it has upgraded the projection screens and sound systems and has made a remarkable comeback in the market. It provides good family entertainment to all segments of society. 
10. Drive-In Cinema Lahore
Note: This cinema is currently not operational in Lahore.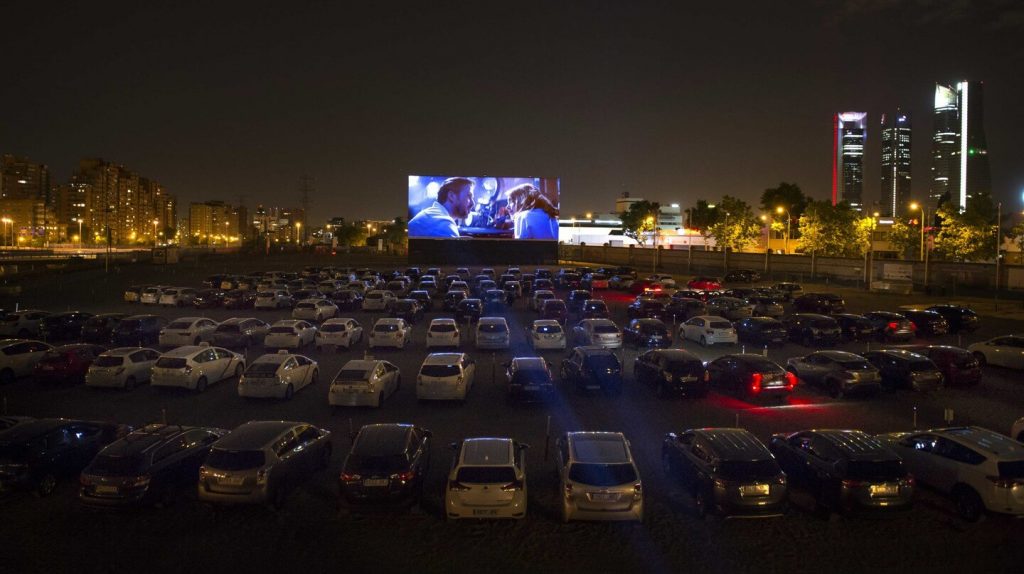 Planning to be set up at the 2F2F Formula Karting Club in Lahore Drive-In Cinema is the answer to the global pandemic. Using the advancement of technology, the cinema syncs its movies to FM Radio 107.4, to which you can tune in from the air-conditioned comfort of your car. The cinema also offers food and beverages.
Conclusion:
Cinemas have suffered a great setback during the Covid 19 pandemic and have found innovative ways to survive this period. Now with the population getting vaccinated and safety measures in place, the cinemas are all set to welcome their visitors. Choose a screen from our list of cinemas in Lahore and have a fabulous movie experience.
If you want your cinema to be added in this list, please contact us through email: info@blogpakistan.pk OR use contact form click here.