A coworking space should be welcoming, convenient, and empowering. Looking out the window should clear your mind and allow new ideas to come to you. Whether you're a freelancer, an aspiring entrepreneur, or a remote employee, you need a working space that brings out the best in you.
We understand how difficult it is to find your dream space when it comes to selecting a workspace for your company and team in Rawalpindi. From location to atmosphere to affordability, there are always different dynamics and factors to consider in this city. So, to assist you in this process, we have curated some of Rawalpindi's best and coolest coworking spaces.
Co-working Spaces in Rawalpindi
The top 8 coworking spaces in Rawalpindi, along with their distinguishing features and amenities are covered below. We urge that you look over them all to find which one best meets your work demands.
| | | |
| --- | --- | --- |
| Coworking Space | Contact Number | Address |
| Kursi Maiz Cowork | 0324 4751576 | Ghafoor Mirza Barlas St, B-Block Satellite Town |
| Cluster | 0300 8560160 | Empire Heights II, Phase 6 Bahria Town |
| Startup Coworks | 0309 5550753 | Software Technology, Block A Satellite Town |
| MAXsoft coworking | 03025088936 | Saidpur Road, Rawalpindi |
| LaunchPad7 | 0321 8833007 | B-133 Ghazali Plaza, Near Chandni Chowk |
| PopCorn Studio | 0317 7672676 | Commercial Area, New Gulzar e Quaid |
| Hamara Office | 0304 1111 249 | Business Bay, Sector F Commercial, DHA Phase 1 |
| JoyCo | 0321 8755250 | City Walk, Food Park Rd, near Ayub Park |
Kursi Maiz Cowork
First and foremost, we have Kursi Maiz. This coworking facility, which opened in the late 2000s, offers a relaxed work environment to freelancers, entrepreneurs, remote workers, and other professionals. That way, they expand their capabilities and push their businesses to new heights. All in all, it's the type of location where you can completely focus on your work without distractions. One consumer also mentioned in the review section that they have great hot drinks there, which adds to the homey atmosphere. So if you are looking for a working setup for yourself or your team, Kursi Maiz is your way to go.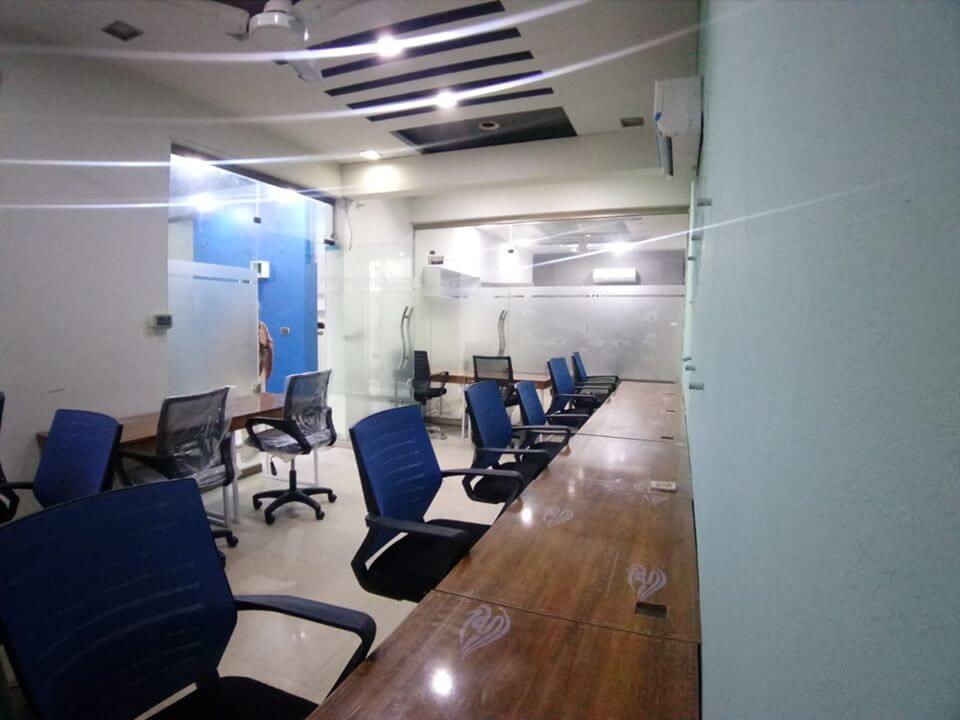 Kursi Maiz offers the following services:
Air-conditioned rooms
Free and large car parking
Free beverages
Security camera
Conference rooms
Office boy
Power backup
Address:
Ghafoor Mirza Barlas St, B-Block Satellite Town
Contact number:
0324 4751576
Cluster
The workplace that began it all is Cluster. It's been around for quite a long time and now has sites in multiple cities in Pakistan. The gorgeous and exciting space, backed by a focus on live-work harmony, offers all of the convenience and flexibility you're searching for. They've created a name for themselves by offering a wide range of services in each location. However, some individuals find their membership fees to be a little too high. IT help, an open kitchen, workplace supplies, private phone booths, and 24-hour access are some of their impeccable services.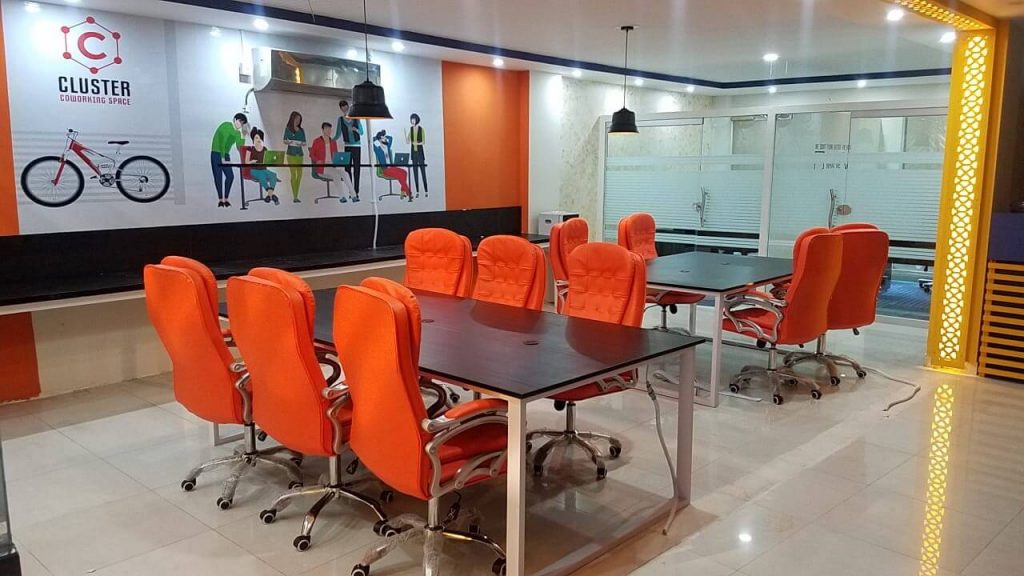 The services you will get at Cluster are:
Ultra-fast Fiber internet
Coffee & Tea
Meeting area
Relaxing area
Huge parking
Address:
Empire Heights II, Hill Rd, Phase 6 Bahria Town
Contact Number:
0300 8560160
Startup Coworks
One of Rawalpindi's best working spaces, Startup Coworks promises to be a flexible working environment where lone entrepreneurs, team leaders, or executives can sit and get their work done professionally. Everyone is welcome to use their collaboration area. They feature all of the standard office equipment you'd expect and offer individual lockers and a lease event area as well. Also, all of their desk spaces are equipped with comfy seats. To top it all, this clean, bright coworking space is ideally situated in the twin cities, so you and your team will appreciate the unmatched practicality and convenience.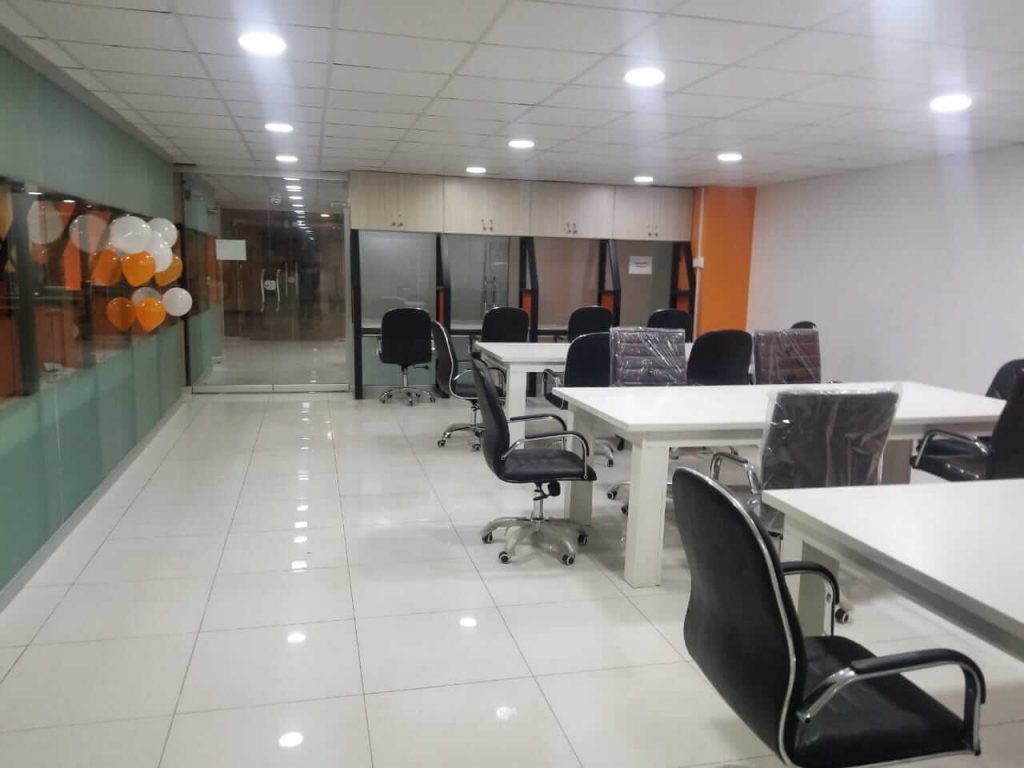 Startup Coworks provides you with a list of benefits, including:
Wifi
Stationery
high-speed internet services
Team Rooms
Daily caffeine
Lunch area
CCTV cameras
Storage
Address:
Meridian Software Technology, Block A Satellite Town
Contact Number:
0309 5550753
MAXsoft coworking
Featuring lovely coworking workstations for individuals, and private offices for large teams, MAXsoft is regarded as one of the best coworking spaces in Rawalpindi. This is a place for people to connect, share, be inspired, and get things done. Aside from office amenities, MAXsoft also arranges community events and activities to encourage purposeful entrepreneurs and freelancers. What's more, the workspace grants special discounts to AI and Python developers.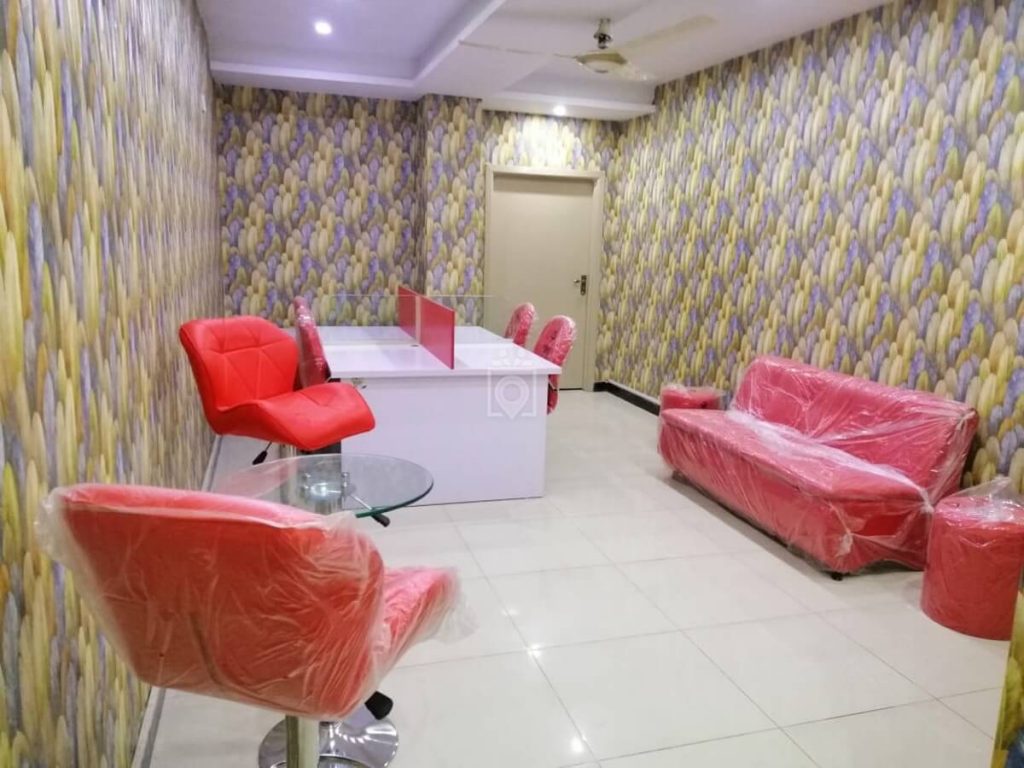 The facilities you can get at MaxSoft are:
Well-equipped kitchen
High-speed wifi
Coffee and tea
Lockers
Wheelchair Accessibility
Ergonomic Chairs
Relaxing Area
Bike Parking
Lounges
Stylish, Furnished meeting rooms
Address:
Saidpur Road, Rawalpindi
Contact Number:
03025088936
LaunchPad7
Launchpad7 promotes a thriving professional community by sheltering freelancers, entrepreneurs, CEOs, and creative thinkers. The staff ensures that each of their clients has a comfortable workspace with all learning resources readily available. So, if you want to enjoy the comfort of home and the pleasure of companionship without the burden of really having to interact, come to launchpad7. Members can also get free hot drinks.
Even better, their office is within a five-minute walk from the Chandni Chowk metro station. Clearly, Launchpad7 is one of the best coworking spaces in Rawalpindi.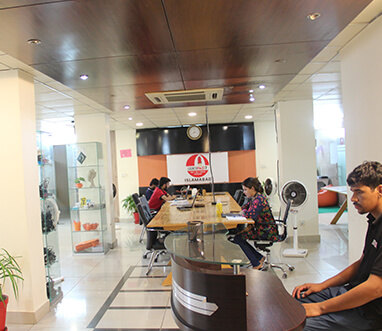 Have a look at some other amenities you get to enjoy at Launchpad7:
High-speed broadband
Cooling and heating system
Power Backup
Dinner/lunch on-demand
Morning and Evening Tea
Meeting Room Access
Lockers
Bean bag environment
24/7 services
Special Discounts
Address:
B-133 Ghazali Plaza, Near Chandni Chowk
Contact Number:
0321 8833007
PopCorn Studio
PopCorn Studio offers high-end coworking space in Rawalpindi. It's spacious and peaceful, with comfortable seating, and low-lit lamps. Ensures each of its clients the environment that increases productivity, and innovation. It also has got the best interior design and furniture. Individual couches with coffee tables, long shared tables, and seats lined up along the window with city views are available. Besides, its most secure co-working facilities provide you with unique access and control over your workstation via technology. So, join Popcorn studio, plug in and get straight down to business.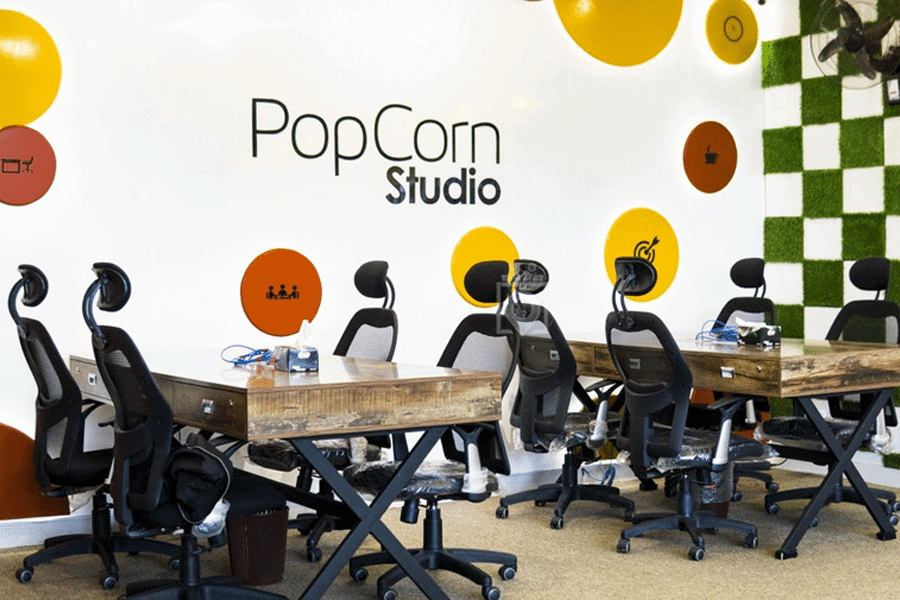 Members get the following amenities at Popcorn studio:
High-speed internet
Comfortable seats
Parking space
24/7 kitchen services
Conference room
CCTV Security
Dedicated workspace
Conference room
Mail handling service
Address:
Commercial Area, New Gulzar e Quaid. Service Road
Contact Number:
0317 7672676
Hamara Office
Hamar Office is a coworking space for businesses of all sizes. Their official website describes it as a "stylish, fully serviced private office space." From flexible desks to high-speed internet, they have everything that you need to increase your productivity. In addition, the place also has a small kitchen and a lounge where you can relax while taking your break. Furthermore, there is a mail-handling service available. So, whether you are an established firm seeking a branch office, a new business, or a corporation from another country, the Hamara Office can help.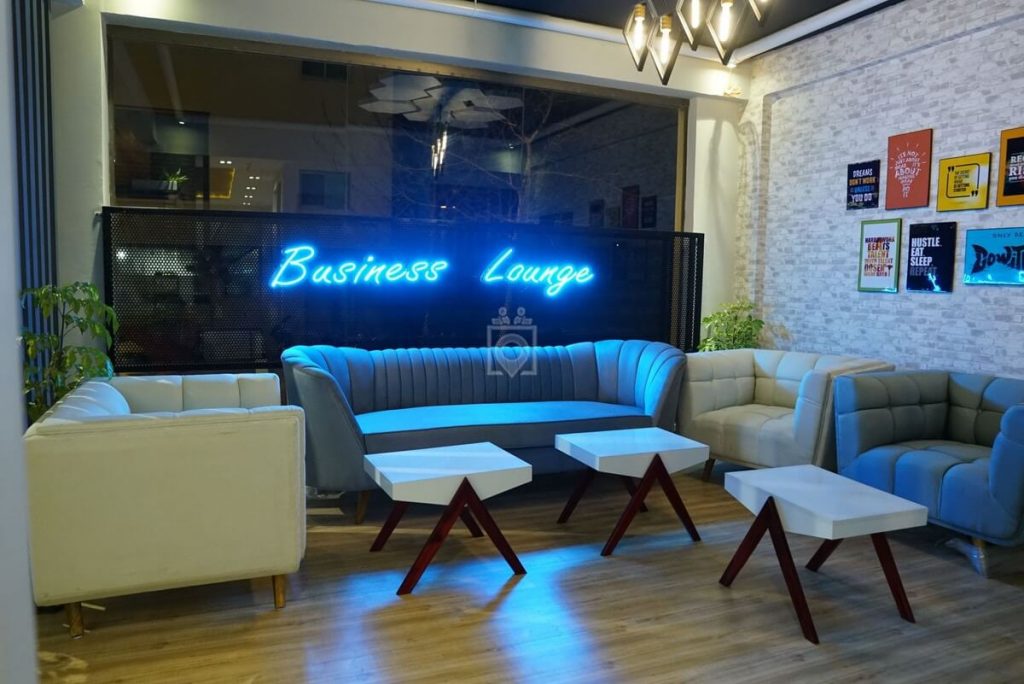 Some notable amenities that Hamara Office provides are:
High-speed internet
Cctv cameras
Fire safety
Professional receptionist
Onsite staff
Mail handling
Printing services
Address:
Sector F Commercial, DHA Phase 1
Contact Number:
0304 1111 249
JoyCo
A popular co-working place known for its contemporary architecture, Joyco sets all professionals up for excellence. It allows driven professionals to work together in an innovative, secure, and productive community. Furthermore, you get to enjoy the more relaxed side of the always-busy city Rawalpindi in this workspace. Its cafe-like vibe also gives you extra coziness and makes you feel at home every day. Overall, it's a fantastic workspace that acts as a home for professionals looking for a place to work and collaborate with others.
The perks of joining JoyCo include:
24/7 Building Access
Personal Locker
Cafeteria Parking
Space Mail & Package Handling
Free Refreshment
High-Speed Internet
Kitchen
Front Desk Service
Printing, Scanning, and Photocopying
Cleaning Service
Conference Room
Address:
City Walk, Food Park Rd, near Ayub Park
Contact Number:
0321 8755250
Conclusion
We hope you found our post on the best coworking spaces in Rawalpindi, informative, and that you would consider BlogPakistan for your next search. Do also tell us in the comment section, which of these co-working spaces you liked the most?