Etsy is an online marketplace where you can sell handmade goods, vintage things, and craft materials to people all around the world. Etsy gives its sellers and customers a pleasant experience.
Unfortunately, Pakistan is not on Etsy's official seller list. However, there are some alternative methods for creating Etsy accounts in Pakistan.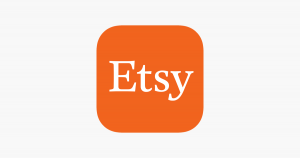 How to Sell on Etsy from Pakistan?
Let's discuss how you can sell or open an Etsy account in Pakistan. So, in order to open an ETSY account, you will need the following information:
Phone number from any country allowed by Etsy
Address from any Etsy-approved country
Bank details
Legitimate Way to Sell on Etsy from Pakistan
If you genuinely want to sell on Etsy from Pakistan and earn money without getting banned, this is the way to go. Then you'll need someone's assistance. You'll need to ask a relative or a friend who lives in one of the Etsy-approved seller countries. Request that they set up an Etsy account for you.
They will include their address and phone number. Then, using a VPN or VPS, you can gain access to the account and begin selling on it. This method is far more secure, and many people are already employing it.
Top Tip: Add a "number of listings" so that your store:
Appears more professional
Gains larger traffic
Increase in sales
The "Etsy Sellers Of Pakistan" Facebook Group is home to all Etsy sellers living and operating their stores from Pakistan. Join the group to gain valuable tips and info to motivate each other and to reach the next level of Etsy sales & income.
Continue reading to learn more about dropshipping on Etsy and the best payment gateway.
Logistics and Shipping
You can choose between two shipping ways for your products. In the first way, you forecast your sales and send a batch of your products to a third-party warehouse in the United States based on your forecasts. You can ship orders to your customers from that warehouse. The second technique entails cooperating with a third-party logistics company that will pick and send your products at low cost via DHL or FedEx. The viability of each of these strategies is determined by your niche and product line.
Etsy Dropshipping from Pakistan
Many individuals are drawn in by this approach of selling on Etsy. It appears to be a simple solution for selling physical products on your Etsy site, but keep in mind that Etsy does not allow drop shipping through Amazon or Aliexpress. You can make a lot of money in the near future, but your shop will be closed down sooner or later. As a result, we do not suggest dropshipping to our target audience.
Print-On-Demand for your E-Commerce Business
POD is also a viable solution for Pakistani Etsy sellers. Etsy allows you to collaborate with production partners in which you are responsible for product design and your partner is responsible for producing and fulfilling your orders. Printful and Printify are the most well-known POD partners, but you can also experiment with others to determine which one works best for you. You may combine these sites with your Etsy account to provide your customers with a seamless buying experience. It requires far less investment than selling physical products from Pakistan.
The Best Payment Gateway for Etsy in Pakistan
Payoneer is your go-to payment gateway to receive your payments for an Etsy account in Pakistan.
Log in to your Payoneer Dashboard.
Then on the left-hand side click on "Get Paid". 
Select "Receiving Accounts". 
Here, see the approved accounts in which you can get payments.
For "The United Kingdom" select "GBP (British Pound)", and for "USA" click "USD". 
Now you can see the details. 
Fill in these details in your Etsy account.
You can now receive payments from Etsy sales.
It is now up to you to determine which path you will take on Etsy.
FAQs
What is Etsy and how does it work?
Ans. Etsy is a website that connects merchants with shoppers. Its main purpose is to offer vintage items, homemade stuff, art, and crafts. Before you can open a store on Etsy, you must first register an account. When an item sells, Etsy charges $0.20 per listing plus a 5% transaction fee.
Q. Is Etsy trustworthy to buy from?
Ans. Yes, Etsy is legitimate. Etsy is a multibillion-dollar company. If you plan to shop from Etsy, you may be confident that Etsy generally sides with its clients in cases of purchase issues.
Q. Is it worth it to use Etsy?
Ans. Selling on Etsy is worthwhile in 2022 because it is one of the quickest, cheapest, and most straightforward ways to get your handcrafted things online and linked to a shopping cart function. When compared to creating a website, it is also a low-risk choice.
Q. Does Etsy allow Pakistan?
Ans. Pakistan doesn't have a payment gateway that is accepted by Etsy.
Q. How do I get paid on Etsy in Pakistan?
Ans. Credit card, debit card, Etsy Gift Card, Etsy Credit, Etsy Coupon, some bank transfer services, PayPal (where available), Apple Pay, Google Pay, and various country-specific installment payment methods are all accepted by Etsy Payments customers – all in their local Etsy Payments currencies.
Q. How much is an Etsy shop per month?
An Etsy Plus subscription costs $10 USD each month. Monthly subscription payments for Etsy Plus are debited from your current balance and recorded in your payment account. Etsy may impose local taxes (e.g., sales taxes or VAT/GST) on your monthly subscription fee where applicable.