Google is the most popular amongst search engines. Everyone is aware of Google's innovative nature and willingness to always test new concepts. The tech giant's latest project is not any different.
Google announced that a new experimental application "Look To Speak" aims to make communication easier for people with speech and motor impairments. The app establishes communication between two individuals by preselected phrases on their screens using their eyes. It is available to everyone and compatible with all android devices. Users can navigate through the pre-selected texts by looking either left or right or look up to cancel.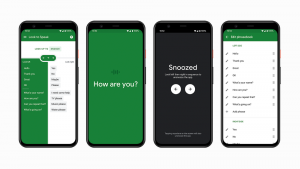 Google confirms that the app is not meant to replace other devices used by those with speech and motor impairments. Rather, it will help these devices and enable quick message delivery through smartphones.
Google also confirms that the data stored in the app will remain private.