Trends have changed a lot in every part of life; prior, people used to follow celebrities for fashion statements; however, now they follow fashion influencers and bloggers for new ideas. You will encounter thousands of fashion influencers when you open your Instagram account. Some of them got fame with followers, and they are ruling the fashion influencer industry in Pakistan, while others are still struggling to make their way around in the industry. These influencers and bloggers can guide you about all the new fashion trends and will also tell you about the stores where you can get the required dresses or accessories.
Fashion Influencers/ Bloggers in Pakistan
Here is the list of top 15 Fashion influencers that you should follow to get an idea of those trendy styles:
Laraib Rahim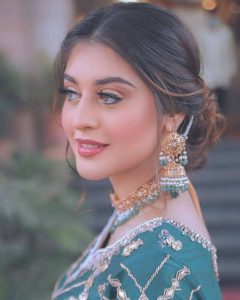 Laraib Rahim has 884K followers on instagram. Her feed is filled with makeup, fashion, and skin care videos. You will get a ton of outfit and makeup inspiration from her. Laraib is a psychologist by profession, and she surely knows how to play with people's psyches regarding fashion. Laraib is the CEO of an organic brown brand focusing on skin care needs and serums.
Hira Attique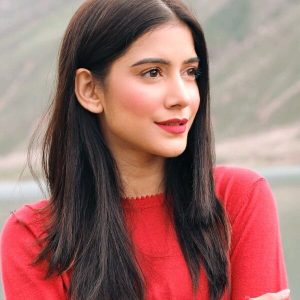 Hira is the younger sister of Hemayal; Hira Attique is a well-known Pakistani fashion blogger with almost 764K followers on Instagram. She is Pakistan's number one fashion blogger and the country's first award-winning influencer, having won the Influencer of the Year award at PISA 2020. Hira is known for her versatile fashion style, which allows her to create the most stylish looks in both western and oriental attire. Her Instagram account, hirableeh, is filled with styling content and videos that provide some of the best outfit ideas available!
Mehreen Syed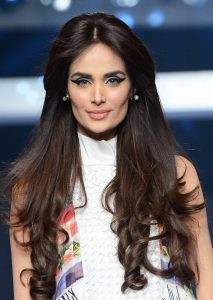 Mehreen Syed, the spokesperson for L'Oreal Paris and CEO of the International Fashion Academy, is connected with worldwide beauty and fashion. She co-founded Desi Beauty Blog and is a celebrity blogger. She has been named Model of the Year and has been on over 100 magazine covers around the world. The desi divas resort to this blog for expert beauty guidance having 574K followers on Instagram.
Aaniat Khalid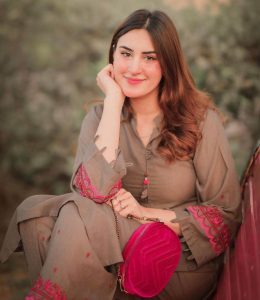 Aaniat Khalid is a passionate young Pakistani influencer, blogger, and content developer. She is based in Islamabad, and most of her content is on fashion, clothes, and makeup. She frequently publishes product reviews and assists people in finding genuinely valuable things. She is also very down to earth and urges people to love everyone, even themselves. Aaniat has over 558K fans on Instagram.
Hemayal Attique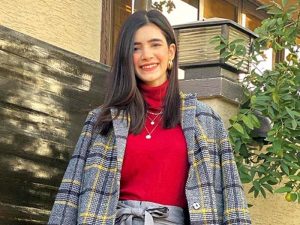 Hemayal was nominated for the influencer of the year 2020. Hemayal has almost 549K followers on Instagram and 81.4K subscribers on Youtube. You can get the inspirations for eastern and western outfits from Hemayal's Page. You will also learn about different ways to carry jewelry or to set the color combinations of various clothes. You will learn a lot of new stuff about fashion from Hemayal, and her page is surely a treat for your eyes. With her versatile style, Hemayal has surely gained popularity and made her a specific place in the influencer industry. Hemayal and her sister Hira are the founders of "herandhem official", the official Instagram page has 112K followers, on which both sisters have posted many fashion-related posts.
Syeda Urooj Fatima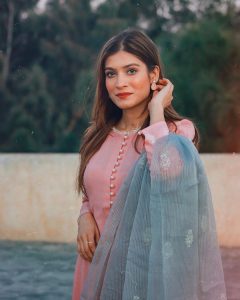 Urooj has 512K followers on Instagram, another Pakistani beauty and fashion influencer who has made a name for herself through her fashionable style. Urooj is also an all-around fashionista, but she is known to favor Eastern looks. She is a strong supporter of normalizing mental health and is also a fashion blogger in Pakistan who has turned entrepreneur with her new company, Serendipity By Rooj. Many of you don't know that Urooj is a dentist by profession, and she works at Dental Ortho Solution.
Anushae Khan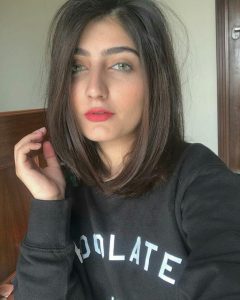 Anushae Khan is a digital creator and fashion blogger with almost 414K followers on Instagram. She has 260K subscribers on youtube as well. Anushae is pretty famous in Pakistan, and her fashion videos get so many likes. If you visit her Instagram feed, you will see all sorts of videos for outfit inspiration. Moreover, she also makes tutorial videos for makeup and skin care. She surely knows how to carry herself elegantly.
Humna Raza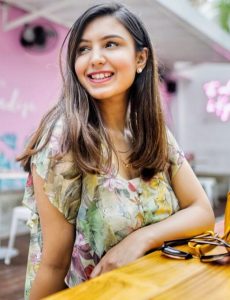 Humna has 409K followers on Instagram. She is a dentist turned blogger with a large social media following. She has a blog and a YouTube channel where she discusses everyday lessons. Her main goal is to spread positivity along the way. Continue reading to learn everything there is to know about her. If you see her Instagram feed, you will encounter various videos that can change the outlook of your life.
Maham Fatima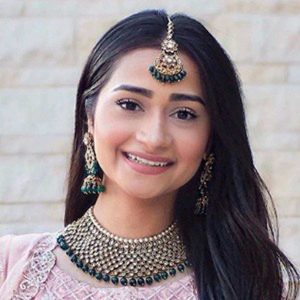 Maham Fatima is a Pakistani blogger with 374K followers on Instagram and has lived in Houston for most of her life. She is an architect, owns her own business, and is both an influencer and a blogger. Her content is very real, focusing largely on clothes and fashion. People are drawn to her because of her work, nature, and personality. She is also a close acquaintance of notable Pakistani bloggers such as Hirah and Hemayal.
Aamna Haider Isani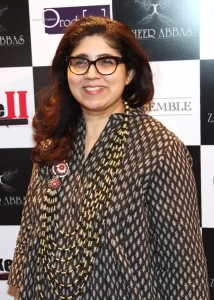 A renowned journalist who has worked as a fashion writer since 1995 and gained a huge 302K followers on Instagram. Aamna is well-versed in the fashion sector even before it was widely known. Her passion for fashion and travel is evident in her blog. She believes that, while social media usage is increasing, it is television that truly influences people when it comes to fashion trends.
Tahleel Khan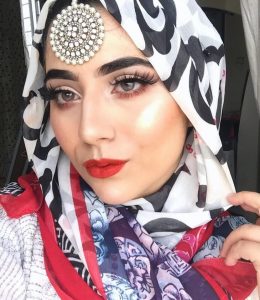 Tahleel Khan has 206 followers on Instagram. She is in her early twenties, Pathan, and one of the few hijabi bloggers. She is currently a BDS student who is excelling in both her studies and her blogging career. She discusses mental health and self-love. Furthermore, she enjoys makeup, and her feed is full of different makeup looks that she creates for herself and other people. On Tahleel's feed, you can see various outfits and hijab inspirations to style yourself.
Salima Feerasta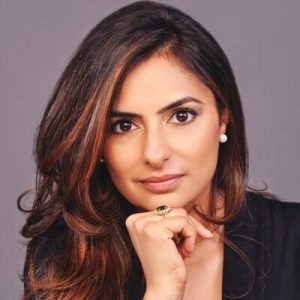 This is your A-Z guide to Karachi's fashion, entertainment, events, shopping, and anything else that's trendy. Salima maintains the blog, which has grown to become one of the most popular in Pakistan. In terms of fashion, she believes Pakistan and India are very similar. She has around 200K followers on Instagram.
Jiya Khurram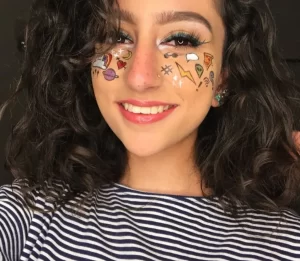 Jiya has 160K followers on Instagram, which is named as jiyaxk. Jiya Khurram describes herself as "a curly-headed girl trying to make the most of everything". She is a popular fashion blogger in Pakistan who is known for her outfit styling of both western and oriental dresses. Jiya also has her own accessory line called charmante.pk.
Anber Javed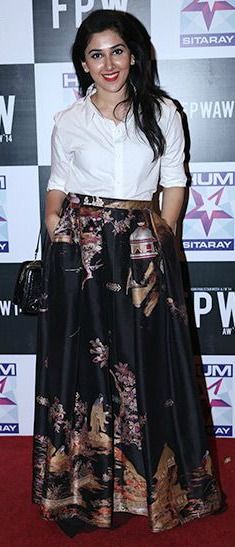 Anber has 148K followers on her Instagram handle named awardrobeaffair. Anber is a firm believer in the importance of dressing for one's body type and looking good. She has an eye for the most fashionable items and the coolest layouts. She managed to establish herself in people's hearts and the Pakistani fashion industry at a young age. On her feed you will see various westerners and easterners' outfit inspirations that can be a great help for you in styling yourself.
Rebellious Brownie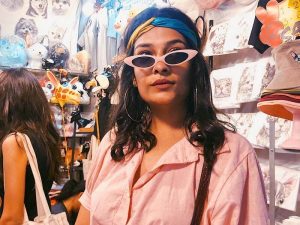 The go-to fashion blogger for every Pakistani girl is Naiha, who has her Instagram handle named as Rebellious Brownie. Naihan has a total of 115K followers on Instagram. You will see all kinds of videos on her, starting from fashion to outfit inspirations to skin care. She is more into Boho and chic styles; you will see her gracefully carrying jewelry on western outfits. With her ideas, you can create charming styles with simple outfits.
Follow the Trend!
Follow these amazing bloggers and influencers to learn about the latest trends and fashion in the market. Keep yourself up to date with their amazing ideas and give an eastern touch to all your western outfits by pairing them with vintage jewelleries. Learn the new fashion trends with them and maintain your chic style daily.