Pakistan's Minister of Finance Miftah Ismail has said that macroeconomic stability is the government's top priority and that the administration is working to ensure financial discipline through effective and business-friendly policies.
On Wednesday, he spoke to a delegation of businessmen led by the Presidents of the Islamabad Chamber of Commerce and Industry and the Rawalpindi Chamber of Commerce and Industry and reaffirmed his determination to promote the growth of this sector by encouraging business activities throughout the country.
Members of the business community, on the other hand, informed the Minister of significant tax issues in the Budget 2022.
They gave an overview of Pakistan's business sector and its importance to the economy, and they asked the government for help in addressing their concerns and granting tax relief.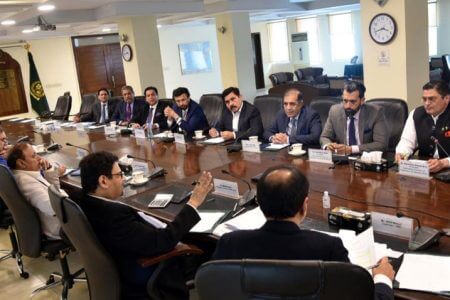 According to them, taxation challenges have hampered the development of this sector the most.
The development of new industrial zones and SEZs in Rawalpindi was also discussed in the meeting.
In response, the finance minister assured them of a friendly environment, notable taxation relief, and ease of doing business.
He also commended the business community for its dedication to export development, and job creation.
The minister also promised the participants that the government will prioritize addressing their issues concerning imports, and exports through ongoing contact and collaboration.