Apple's annual WWDC event is all about software, especially changes to the hefty platforms that power iPhone, iPad, Mac, Apple Watch, home security cameras, and other devices. Consider it a sneak peak at the new tools your devices will be able to perform, as well as a summer buildup to Apple's autumn event, where the iPhone 13 and other products are scheduled to be unveiled.
Apple announced updates to a number of its operating systems, the most notable of which being iOS 15. Apple also unveiled MacOS Monterey, formerly MacOS 12, as well as WatchOS 8 and iPadOS 15. However, the rumoured HomeOS failed to make a debut. All Apple OS updates have developer betas accessible now, but the general public will have to wait until July for public betas, with broader releases expected this autumn.
In this blog we will discuss:
IOS 15
FaceTime Gets Updates
Focus Mode
Live Text
Apple Maps
New AirPods Update
New iPadOS
New Security Updates
New MacOS
New WatchOS
Third Party Devices and Siri
IOS 15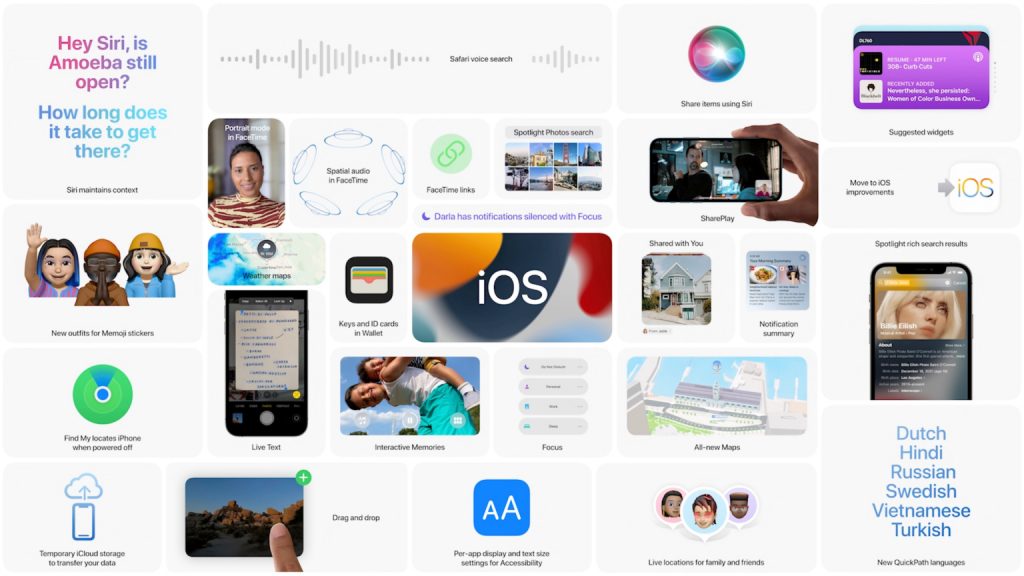 Craig Federighi kicked things off by discussing the new big iOS update, saying that it focuses on four points: remaining connected, finding focus, leveraging intelligence, and exploring the world. He mentioned that iOS 15 will be released in public beta in July, with a complete release scheduled for "this fall."
FaceTime Gets Updates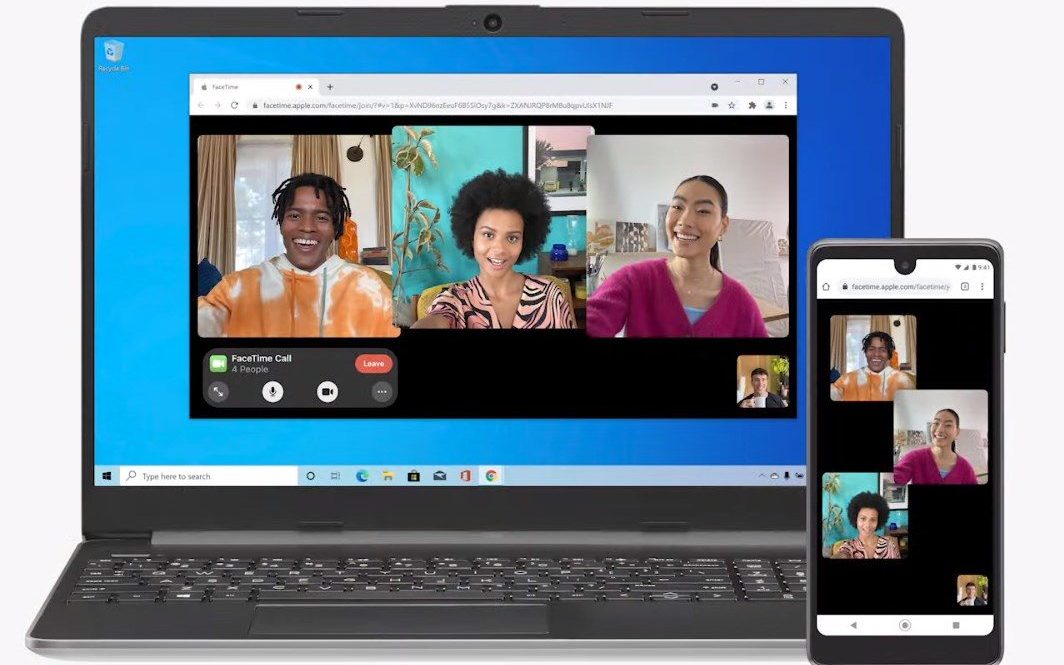 When you use a suitable audio system, spatial audio makes it appear as if your friends' voices are emanating from their on-screen position.
When FaceTiming from a noisy area, you'll appreciate the improved (and toggle-able) voice isolation.
FaceTime will have portrait mode, which is similar to the camera app's portrait mode, which blurs the background.
With FaceTime links You can now create shared FaceTime links to invite people to join your FaceTime calls (even PC and Android users via the browser!).
With SharePlay Listen to music, view video (certain video partners initially, including Disney+, Hulu, HBO Max, and TikTok), and control applications in sync with peers via shared audio/video streams. The shared videos may be sent to your AppleTV, keeping everything in sync across devices and families.
Focus Mode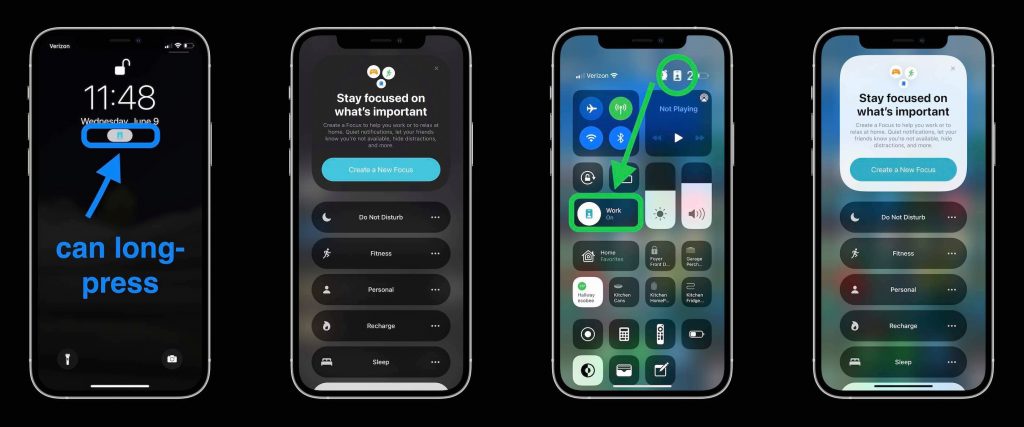 You'll be able to switch your phone into several, configurable modes, such as "work," which will show only your job-related applications, or "personal," which will hide all of your work applications and widgets. Turn on vacation mode!
Another intriguing feature is Messages batching, which allows you to tell iOS to group together less important notifications and give them all at once (such as when you wake up, rather than letting them dribble in throughout the night).
Live Text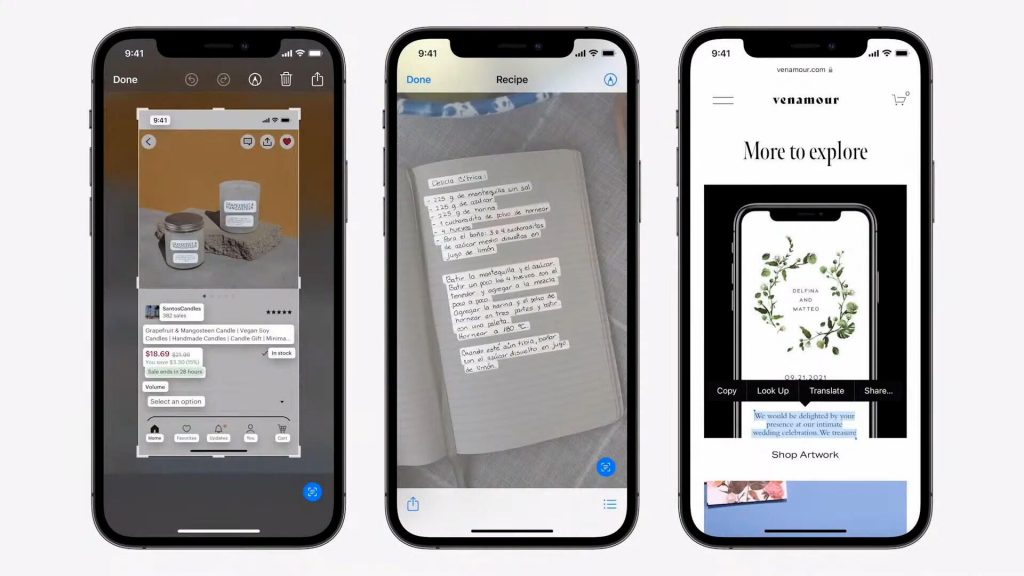 The camera can now identify handwritten or printed text in photographs and make it selectable, searchable, copy/paste able, and so on. It can also recognize items other than text, such as animal breeds, locations, and so on.
Apple Maps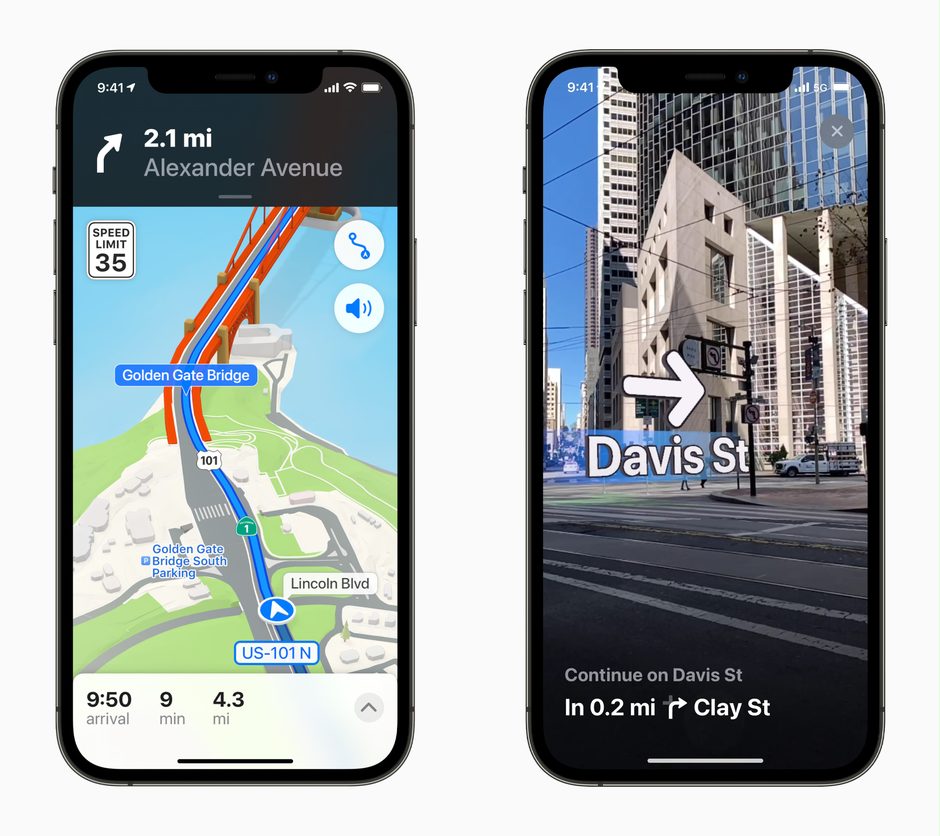 With the inclusion of 3D elevation maps, 3D modelled landmarks, crosswalks, bike lanes, and other elements, Maps is receiving a makeover. Apple Maps is also drawing some inspirations from Google Maps, such as a mode that allows you to use the camera to scan adjacent buildings to better orient the phone and figure out the way you should travel at the start of a stroll.
New AirPods Update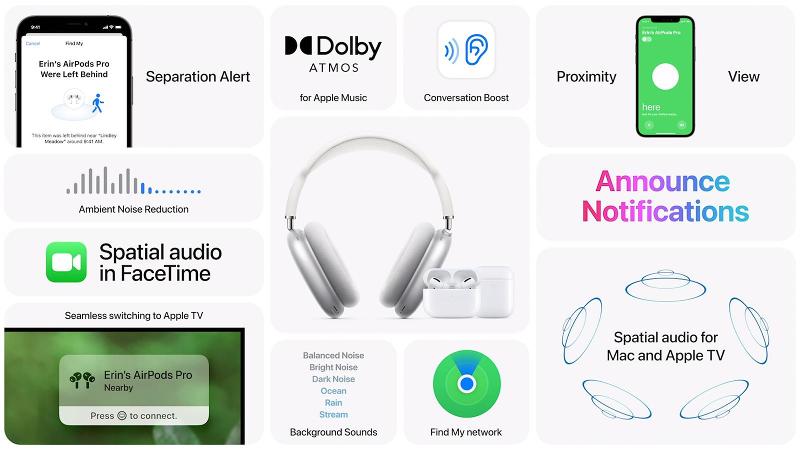 When you're having a face-to-face discussion in a noisy location, AirPods Pro will now allow you to enhance the volume of individuals around you (and adjust the volume of ambient noise).
You can now use the Find My app with your AirPods even when they're in the case, and it will notify you if you leave them behind.
Spatial audio is coming to tvOS and Macs with the M1 processor.
New iPadOS
Widgets for the iPadOS home screen will be available. They're quite identical to the ones on iOS, with the addition of a considerably larger widget choice because to the larger screen.
The notion of a "App Library" is making its way from iOS to iPadOS.
A new multitasking menu will (presumably) simplify how you manage multitasking on iPadOS, moving away from the system's present reliance on easily forgotten gestures.
You may now @ mention someone in a shared note to catch their attention on a change, and highlight changes when you return to a shared file in the Notes app. Meanwhile, swiping up from the bottom right corner of the screen will allow you to compose a note from anywhere.
Translate in iPadOS will gain a system-wide text translation feature, as well as a real-time translation app for in-person interactions.
Swift Playgrounds now allows you to create and publish apps to the App Store from your iPad.
The public beta will be available in July, with the final release expected in the fall.
New Security Updates
The Mail app will now hide your IP address and location from those pesky tracking pixels marketers love to sneak into emails.
An "App Privacy Report" option in settings will now describe how often each app accesses your location, photographs, and other data, in the hopes of identifying any unusual behaviour.
Siri's voice recognition will now take place on the device itself, keeping audio records off Apple's servers and allowing Siri orders to be sent without an internet connection.
You will be able to add recovery contacts to your iCloud account, allowing you to choose people who can assist you in regaining access to your iCloud account if you become locked out. You'll also be able to choose "Legacy" contacts who will be able to seek access to your iCloud data once you die.
New MacOS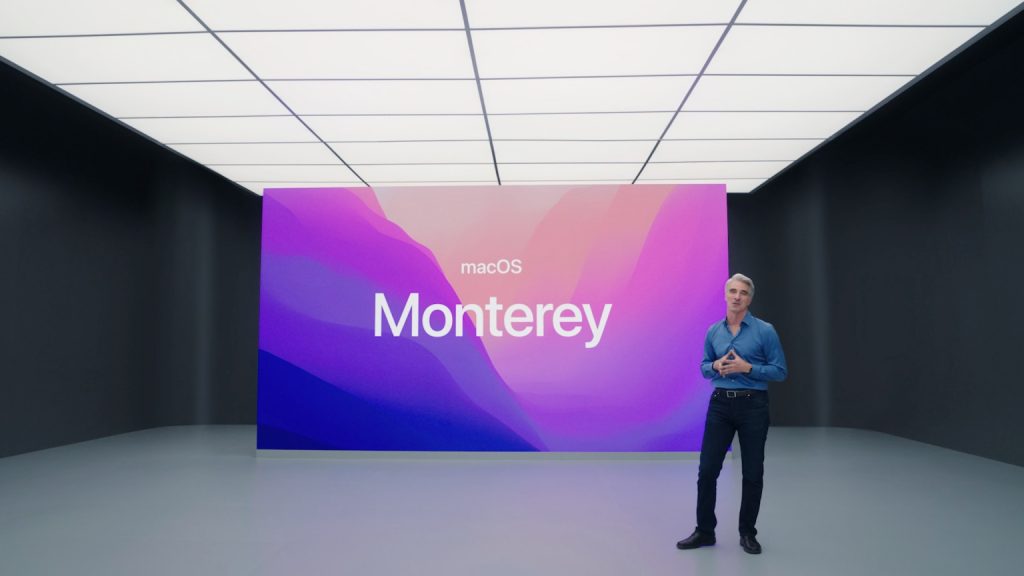 macOS Monterey will be the name of the next major release of macOS.
All of the previously reported SharePlay features, including as the ability to view video and listen to music in sync with friends over FaceTime, are coming to macOS.
"Universal control" allows you to utilize a single keyboard and mouse configuration to operate numerous Macs and iPads, instantly detecting when a new suitable device is placed nearby. When you place an iPad next to a MacBook, it instantly expands, transforming the two gadgets into one large canvas.
Macs now support AirPlay, enabling you to transfer AirPlay material to your Mac's display in the same way as you would an AppleTV.
The iOS "Shortcuts" automation system is coming to macOS, enabling you to rapidly drag-and-drop scripts to execute the tasks you do frequently. (If you're already utilizing macOS' Automator system, it will be supported for the time being.)
Safari's user interface is being revamped; tabs are being made smaller, and a "tab groups" mechanism is being introduced to keep things organized. Tab groups will be synced automatically between iCloud devices.
The public beta will be available in July, with the final release scheduled for "this fall."
New WatchOS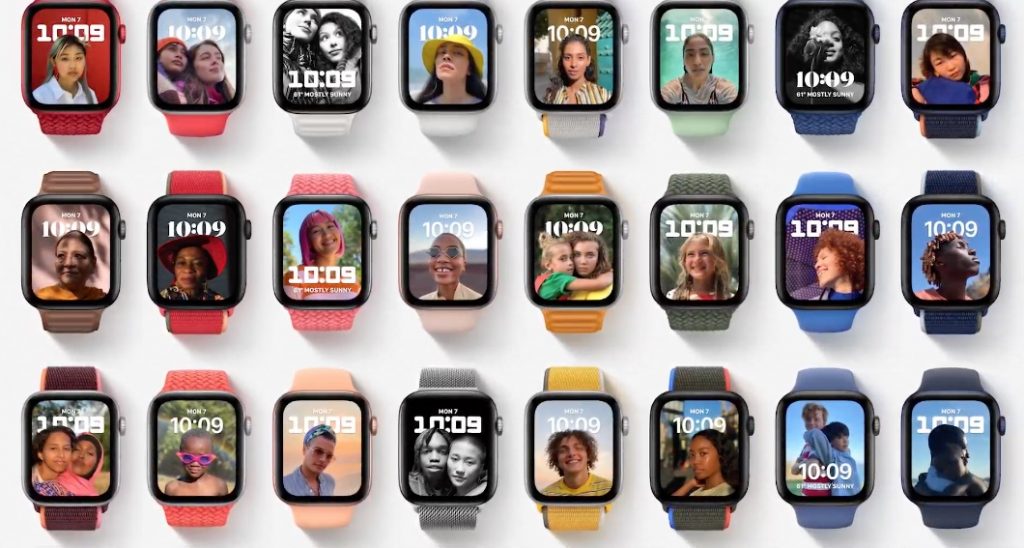 WatchOS can now measure your respiratory rate (the number of breaths you take per minute) and record how you breathe differently throughout the day. In addition, new training modes, such as Tai Chi and Pilates, are being added to the activity monitoring engine.
Portraits is a new watchface that uses your portrait-mode images to create a tidy, layered-looking clock arrangement.
On watchOS, text input is receiving a modest makeover, with "Scribble" handwriting recognition integrated directly into the text display. You put the text cursor with the crown, then draw the letters/symbols you desire immediately on top of your text.
The public beta will begin in July, with the full release following in the fall.
Third Party Devices and Siri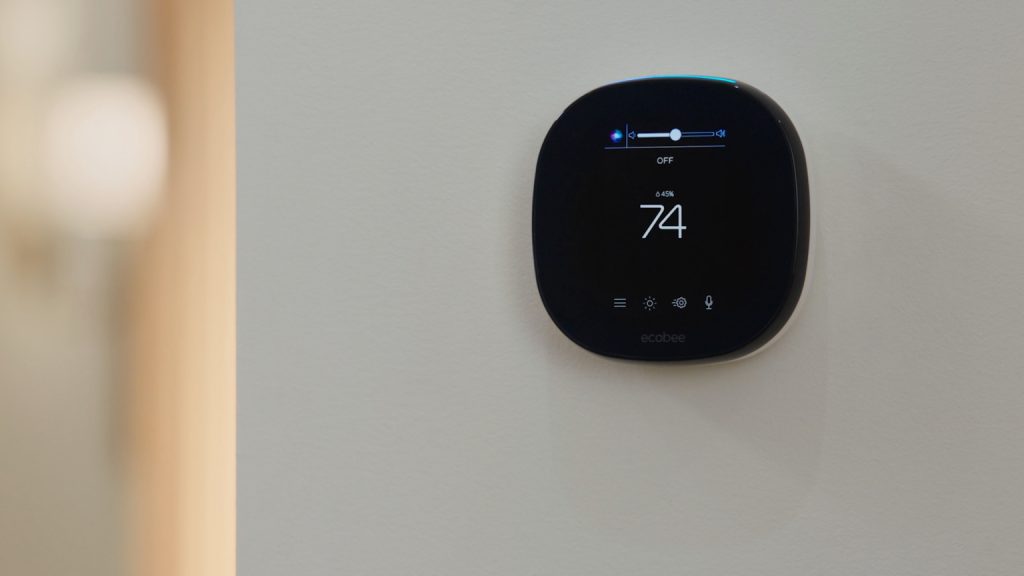 Apple says it will give up Siri to third-party manufacturers and their gadgets later this year, allowing Siri to reside on things like ecobee thermostats.