Ranked among the Global Top 100 Brands list, Amazon is the best online retailer and a well-known cloud service provider. It covers over 75 million products in over 90 categories, including apparel, jewelry, electronics, food storage, sports equipment, and beauty and personal care.
Have you been trying to figure out for a long time how to work on Amazon from Pakistan? If the answer is yes, stop your search right away. In this article, we'll go through some of the best methods to use Amazon to make money online.
10 Easy Ways to Earn Money From Amazon
Listed below are the ten of the most lucrative ways to make money from amazon in Pakistan in 2023:
Join Amazon Affiliate Program
Sell ​​Wholesale Products
Sell items by dropshipping
Publish your own eBooks on KDP
Sell ​​Professional Services
Work as a Warehouse Associate
Join Amazon Handmade
Amazon Private Label
Join Amazon FBA Program
Become an Amazon Influencer
Join Amazon Affiliate Program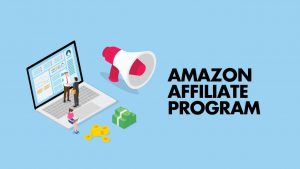 To earn some money on amazon, joining as an amazon affiliate is a great way to start off with. It is a paid affiliate marketing program that lets you earn commissions for marketing the platform's products.
Inform your target market about the products on your blog, website, or forum and earn a commission on each one sold. You get paid every time customers use your referral links to make a purchase.
The amount of sales generated by your affiliate links determines the total revenue.
Sell ​​Wholesale Products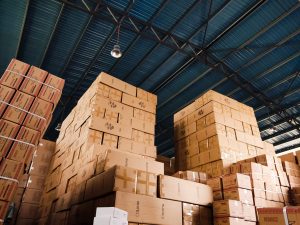 Selling products through the Amazon wholesale model is another lucrative alternative for people in Pakistan who wish to make good money on Amazon.
Buy products in bulk quantities at a discount from the manufacturer and then resell them for a profit.
As an Amazon wholesaler, your monthly earnings can range between $1,000 and $250,000.
Sell Items By Dropshipping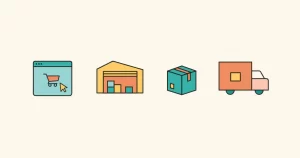 If you don't want to sell your own products or manage large, complex inventories but want to work as a seller, drop shipping is a good option.
It is an online retail business strategy where the retailers do not need to stock the inventory themselves.
So, when a buyer purchases a product, the seller counts on the supplier to fulfill the order.
Publish your own eBooks on KDP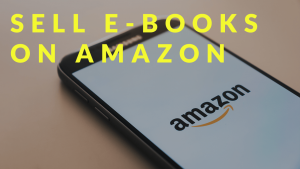 People love reading books. Even in this day and age of competing entertainment outlets, books continue to be popular.
Want to sell your ebook online and have it read by people all over the world? Consider publishing your own books on Kindle Direct Publishing on Amazon.
With KDP, you can keep ownership of your rights, set your own prices, make updates whenever you want, and get paid royalties on sales.
The best thing about earning money on Amazon by selling ebooks is that you do not need a lot of startup money to achieve it. You write, and you make.
Sell ​​Professional Services
With Amazon, you can also sell professional services like house cleaning, appliance installation, beauty services, etc.
You will only be charged a revenue share for jobs that are completed. The revenue-sharing fee charged right now is 16%.
Work as a Warehouse Associate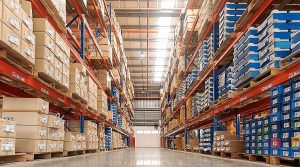 The sixth option on the list is to work as a warehouse associate. Amazon warehouse associates choose, pack, and ship orders.
The main duties of warehouse associates are collecting and storing inventory, moving boxes into vehicles for transportation, reading bar codes on products with scanners, and troubleshooting problems.
Join Amazon Handmade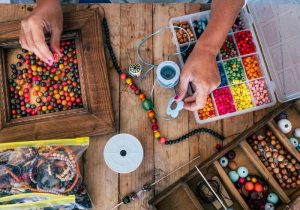 Selling your handmade stuff like bags, jewelry, etc, on Amazon is another way to earn money online in Pakistan.
Sign up for Amazon Handmade, set up a store, and add your products. Craftsmen from over 80 countries are making money on the e-commerce platform this way.
Although signing up for Amazon Handmade is completely free, the service will take 15% off of any sales you make.
Amazon Private Label

You can also become a private label seller on Amazon to make some extra cash.
A very straightforward idea behind private labeling is that you purchase your products from a manufacturer and then brand and promote them under your own name.
Basically, you try to enhance the presentation and reach of that particular product by making your own brand.
Join Amazon FBA Program
If you want to make money on amazon without worrying about shipping, packaging, and customer support, go for this option.
Send your products to an Amazon Center and let them handle the delivery via their FBA service.
When an item is sold, Amazon generally retains 15–18% of the purchase price.
Become an Amazon Influencer
As an amazon influencer, you will promote products of amazon on your social media accounts like youtube, Instagram, facebook, etc.
If you already have a decent follower base, this is the perfect option for you.
Conclusion
You can make money on Amazon in Pakistan in many ways. Use the platform to sell products or join their affiliate network to earn commissions on each item sold.
Working as its warehouse associate or a wholesaler can also bring in a decent income for you. Become a part of the amazon team and make money fast!