The Citizen Portal app is an efficient tool and a need of an hour. The portal connects people in Pakistan with government organizations to raise awareness on different issues.
This app lets people easily provide feedback on the government's policies. Along with that, anyone can report a crime and register suggestions. All this can be done in the comfort of home.
On the Citizen's Portal website, we see the statistics that indicate the efficiency of this portal and a large number of registered citizens have taken great use of this opportunity to connect with the government regarding their complaints.

For the government, it helps to promote the culture of quantified performance management. This also makes the government officials being accountable for their roles and responsibilities.
Follow the steps given below to set up your account on the Citizen's Portal as well as how to report a crime.
Setting Up the Citizen's Portal
Download the App "Pakistan Citizens Portal" from PlayStore or AppStore of your mobile phones and then launch it.
2. Create an account on the citizens portal by signing up.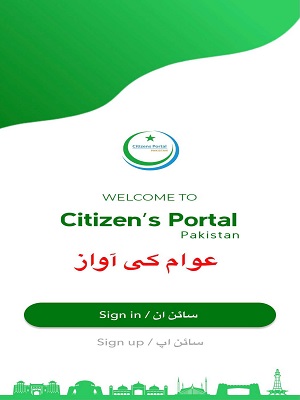 3. In the next window, you will be asked about citizenship. There are three categories:
Inland citizen
Overseas Pakistani
Foreigner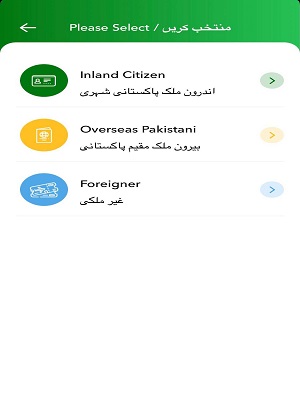 4. After that, you need to enter your phone number and select 'Continue'. You will also receive an SMS verification.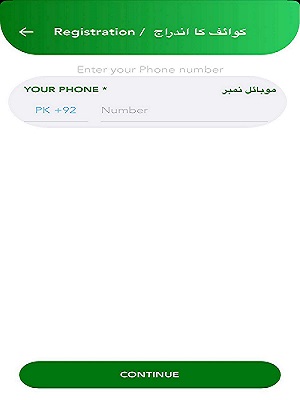 5. Further there are three steps to finally set up an account. In step 1, enter your personal details and select 'Next'.
Full name
Gender
Date of birth
6. In Step 2, type username, user email, and password according to your choice and select 'Next'.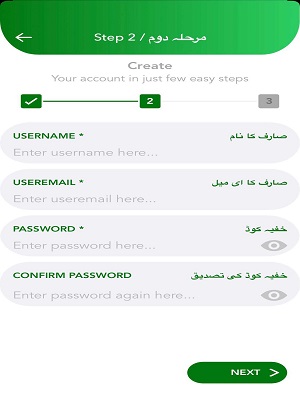 7. In step 3, provide personal details such as:
CNIC
Province
District
Tehsil
Address
Once you have entered all the information, select 'Register'. You will be directed to the dashboard of the Citizens Portal app. On the dashboard, you can lodge any complaints.
How to Report a Crime in the PM Portal
Open the Citizens Portal app on your mobile phone and log in with your credentials.
2. Choose 'Complaints'. This will take you to the dashboard screen. On the screen you see the following tabs:
Total complaints
Feedbacks
Positive
Negative
Pending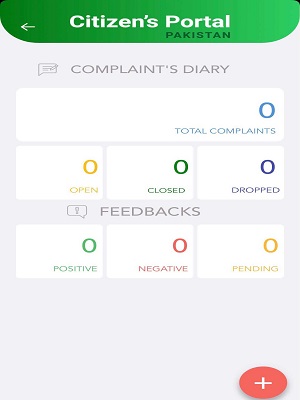 3. On the dashboard, you will see a "+" icon. Select the icon to register a complaint. You will see two options to select a role of either personal grievance or complaint as a social responsibility.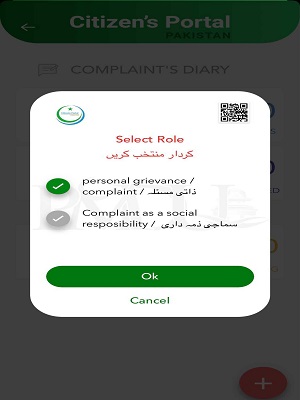 4. On the next window, you will be given different options for which you wish to report a crime.
5. After selecting the most appropriate category, choose from a list of further options. For instance, if your complaint is related to 'Agriculture', you will see the next window like this: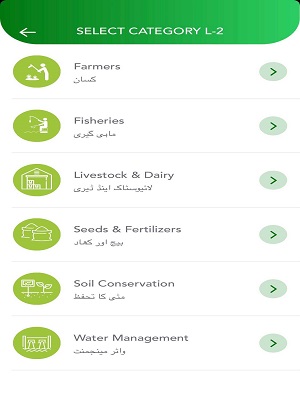 6. Choose the next suitable option. For instance, if your complaint is related to farmers, then you will see the next tab like this:
This is where you provide all the details related to your complaint. Fill in with all the necessary information, then select 'Submit'.
Your complaint will be registered and on the dashboard you can keep track of the number of complaints that are open, closed, and resolved.
Pakistan Citizen's Portal (PCP) is a mobile application that is owned by Pakistani government. This portal is operating under PM's performance delivery unit. The authenticity of the complaint is regularly checked as the database is connected to NADRA.
After you have lodged the complaint, you will also be informed of an expected time your complaint will be resolved. This app lets the people of Pakistan get closer to the E-governance.
Things to Remember
While registering for a complaint, be careful with the choice of words.
Be polite and courteous.
Use less and precise words.
Provide attachments (audio, video, images, documents) to make them more meaningful.